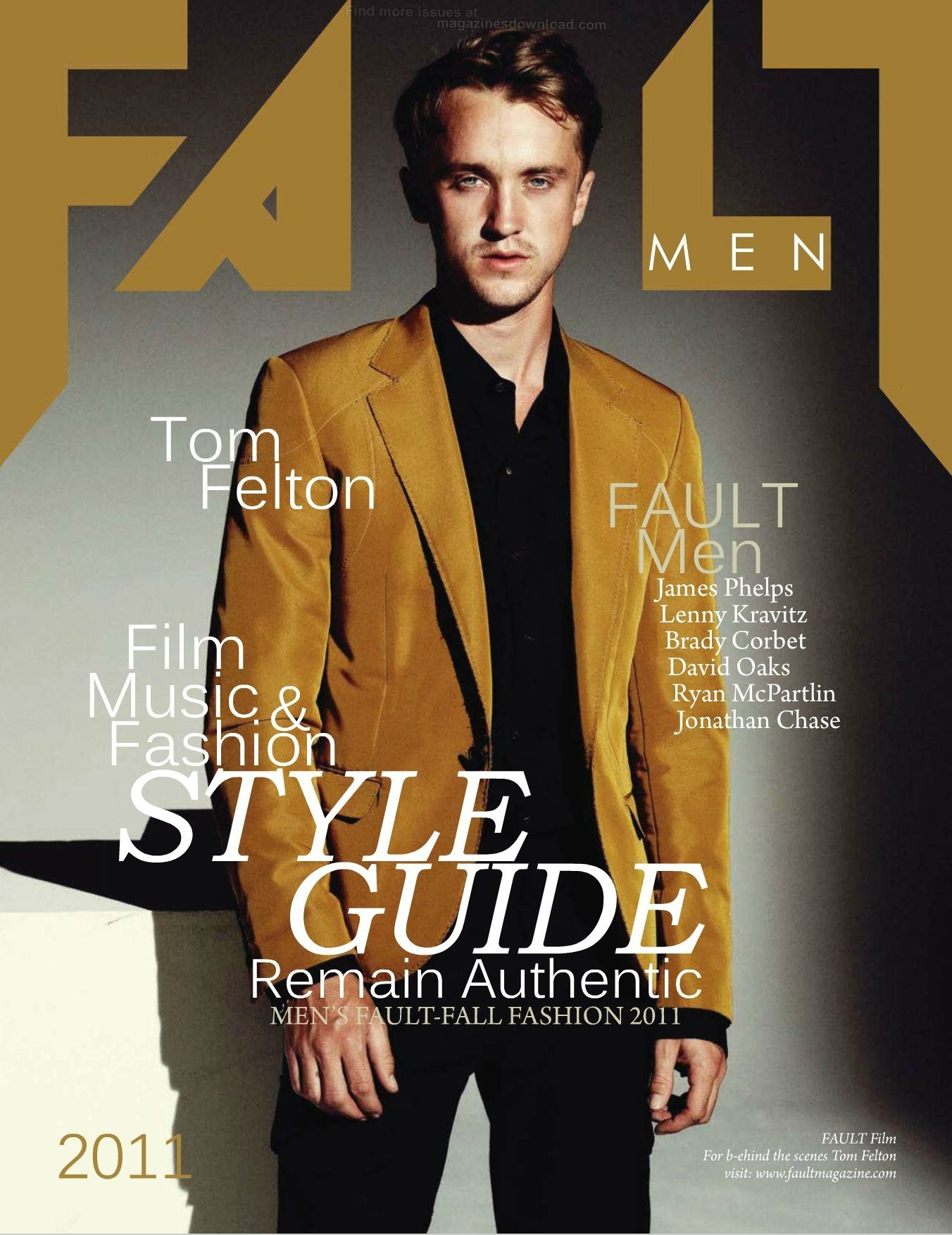 I normally don't devote whole posts to Tom Felton, best known as a supporting player in the Harry Potter franchise. So why am I all about The Felton today? Because for the first time ever, I totally see something in him that I've never seen before. Yes, I've been thinking he's a little cutie for most of this year. But in these new photos from his appearance on the cover of Fault, all of a sudden, Tom Felton is a Mini-Ralph Fiennes. RIGHT? OMG. Ralph! Mini-Ralph! Those soulful eyes, that pained expression… it's like he's about to give me a lecture on sands and winds. And then I'll tell him about my love of hedgehogs. A-plus for getting that reference.
Tom is 24 years old now. Too young for me? No, not at all. Plus, those British boys mature quickly, and they like slightly older women. Oh, AND HE'S A VIRGO! Huzzah. He's mine, bitches.
Here are some highlights from Tom's Fault interview:
On Harry Potter co-star Daniel Radcliffe: "[He] has always been a big inspiration. He is like a machine. He works for 15 hours, has five hours of sleep, comes back the next day, eager than ever to do the same scene all over again. Daniel made me realize never take things for granted … He strived to make each film better and that really inspired me to do the same."

On what he considers a personal fault: "I enjoy my sleep too much? That's not really a fault, that's more of a luxury. I'd say technology. It's a massive catch 22 for me. I can't live without it, yet I would love to live without it. It has come to a point where I love flying because none of the electronics work and no one can get a hold of me. I'm unreachable. Also emails! Emails are my biggest fault. If you email me you'll be forever awaiting a reply. I see each medium of communication as a new door, now I have 20 doors and everybody is bloody knocking."
[From Fault via Just Jared]
OMG, Tom Felton and I need to email. But only if I can call him My Mini-Ralph. I'll write him love-emails and that will be how our courtship begins.
Now, before The Fassbender Patrol comes in and starts screaming about my disloyalty to my one and only love, Mr. Fassbender, let me just say this: Fassbender is busy right now! He's got a lot on his plate, and right now I know I have to wait for him patiently. So I'll use Mini-Ralph to occupy myself.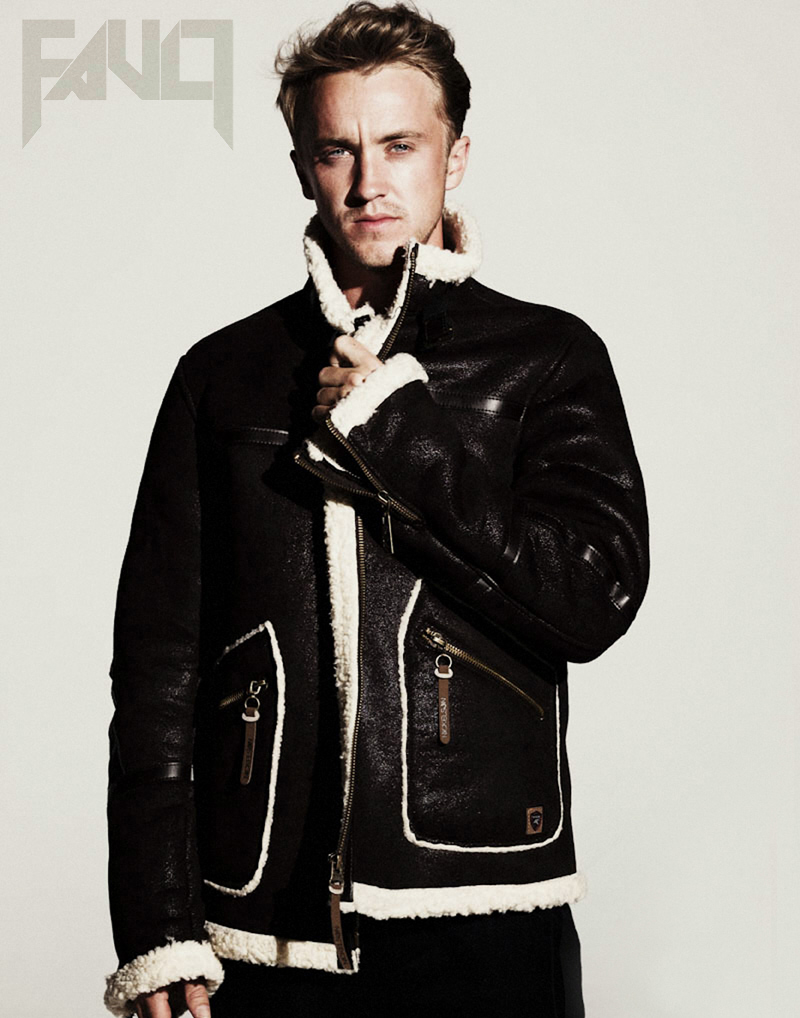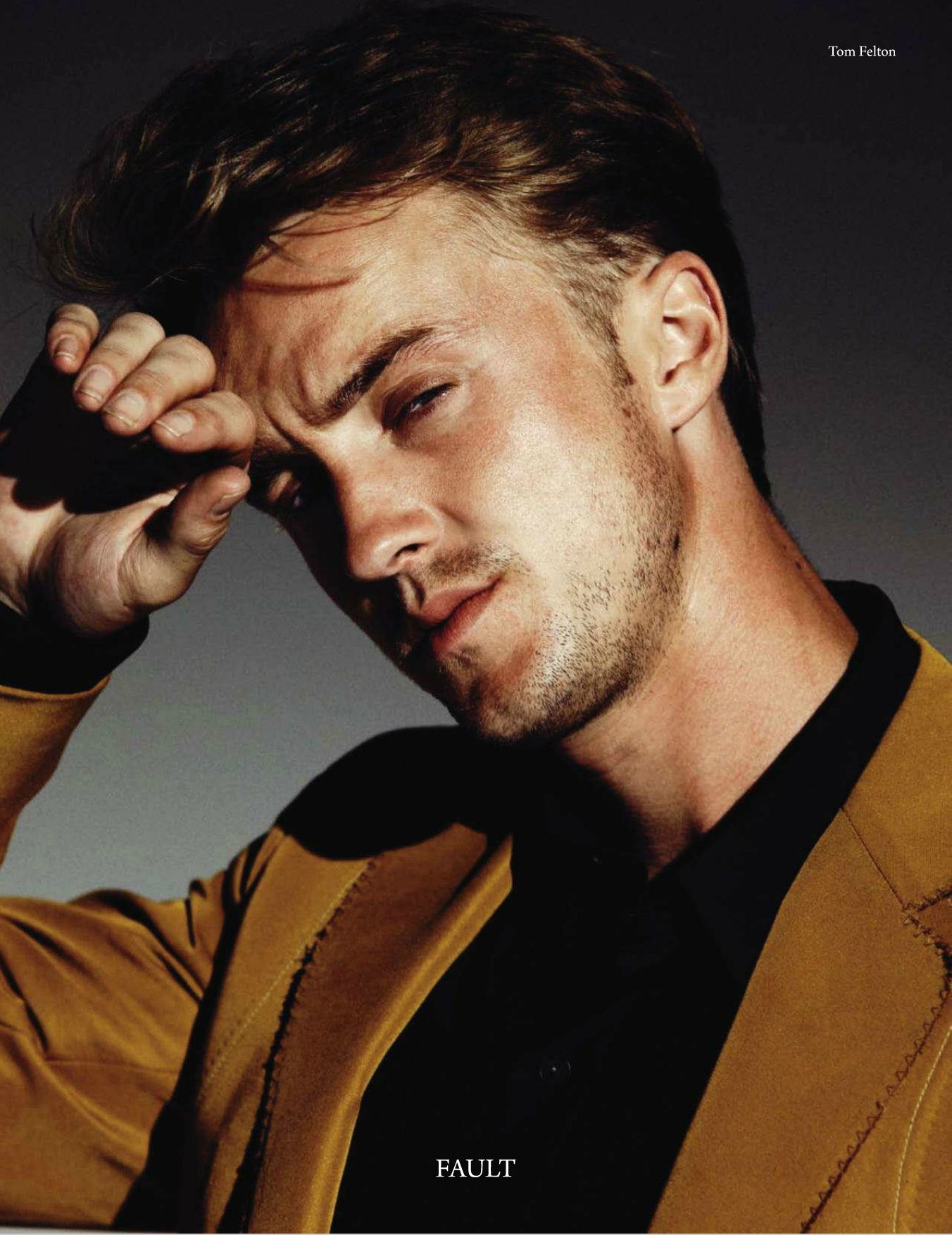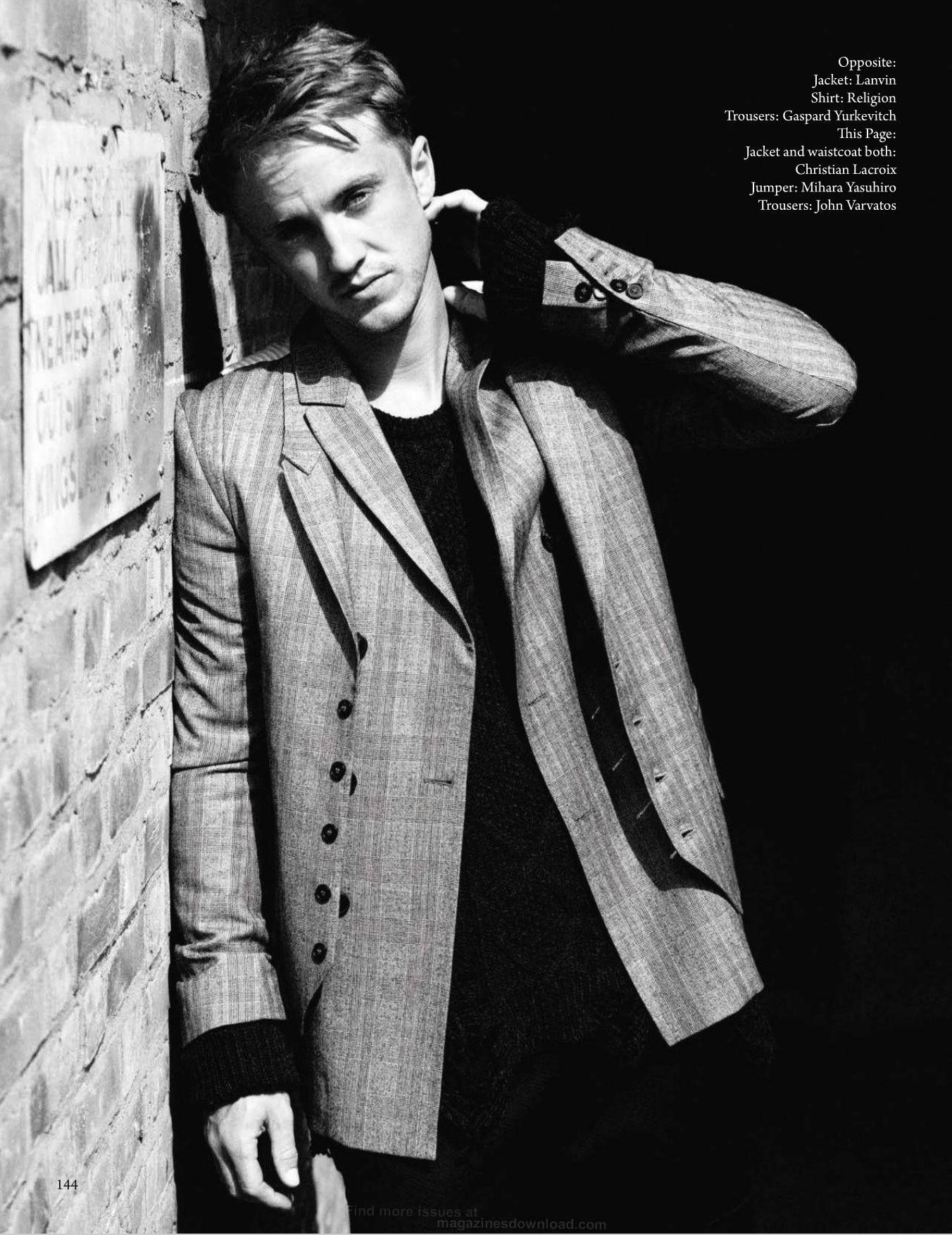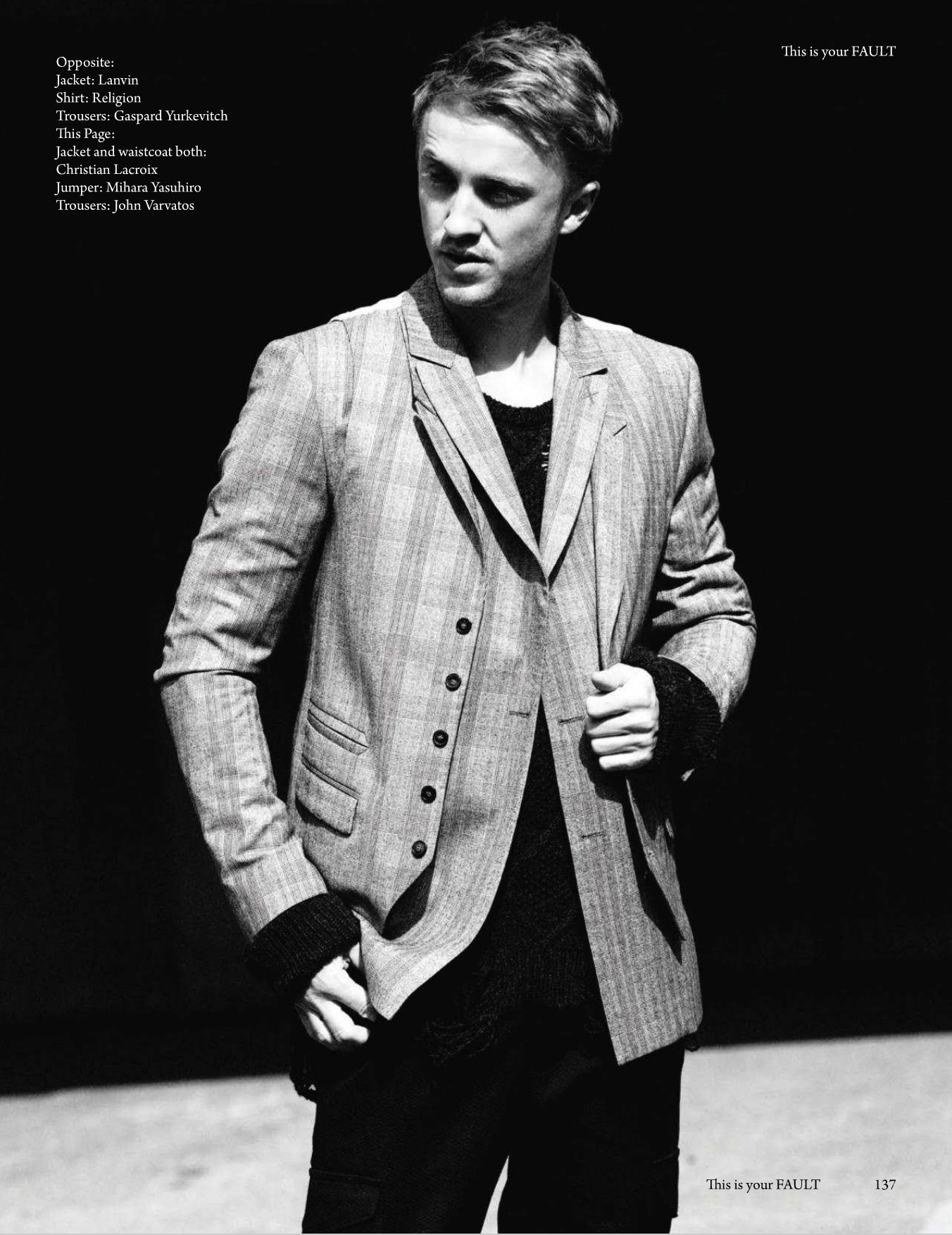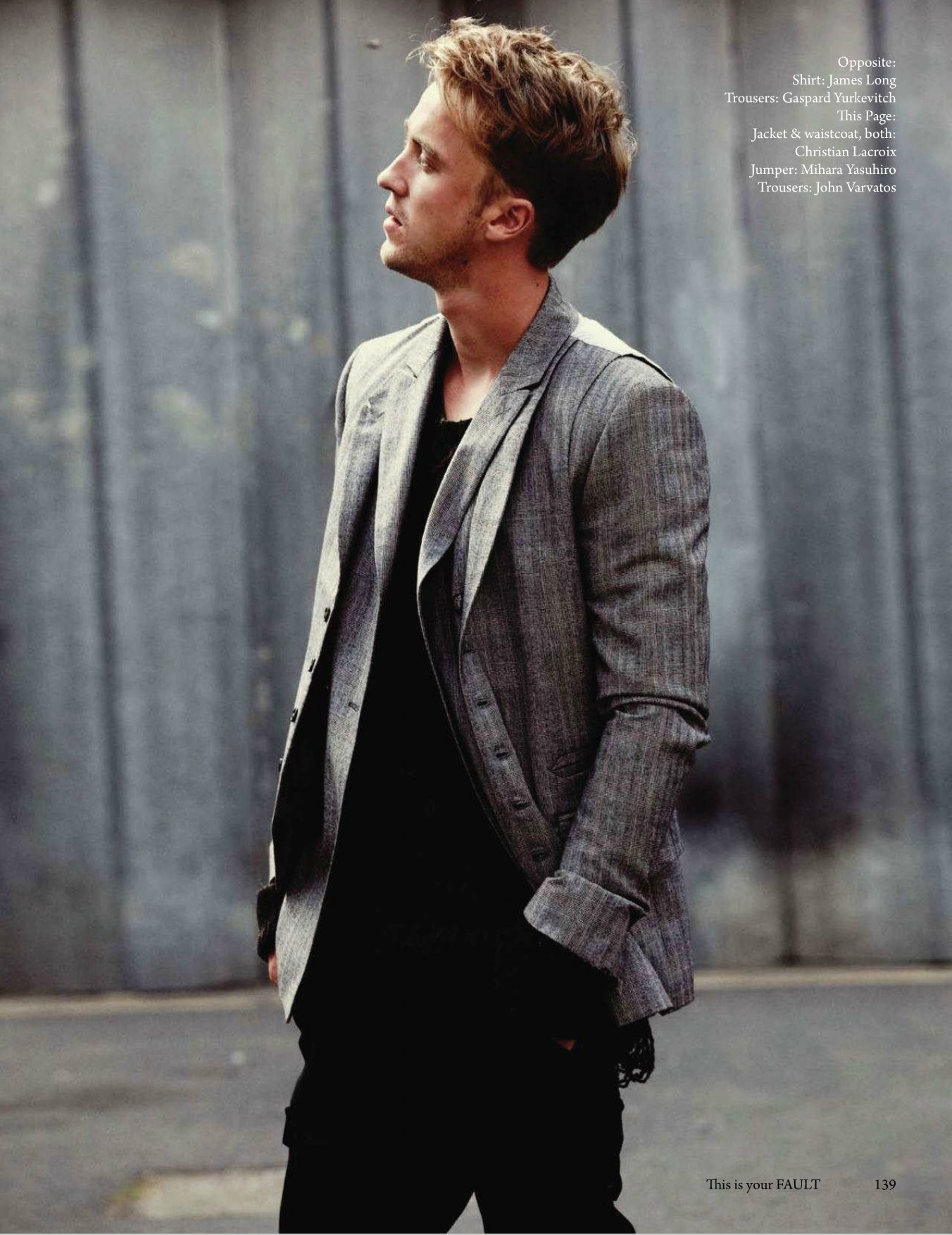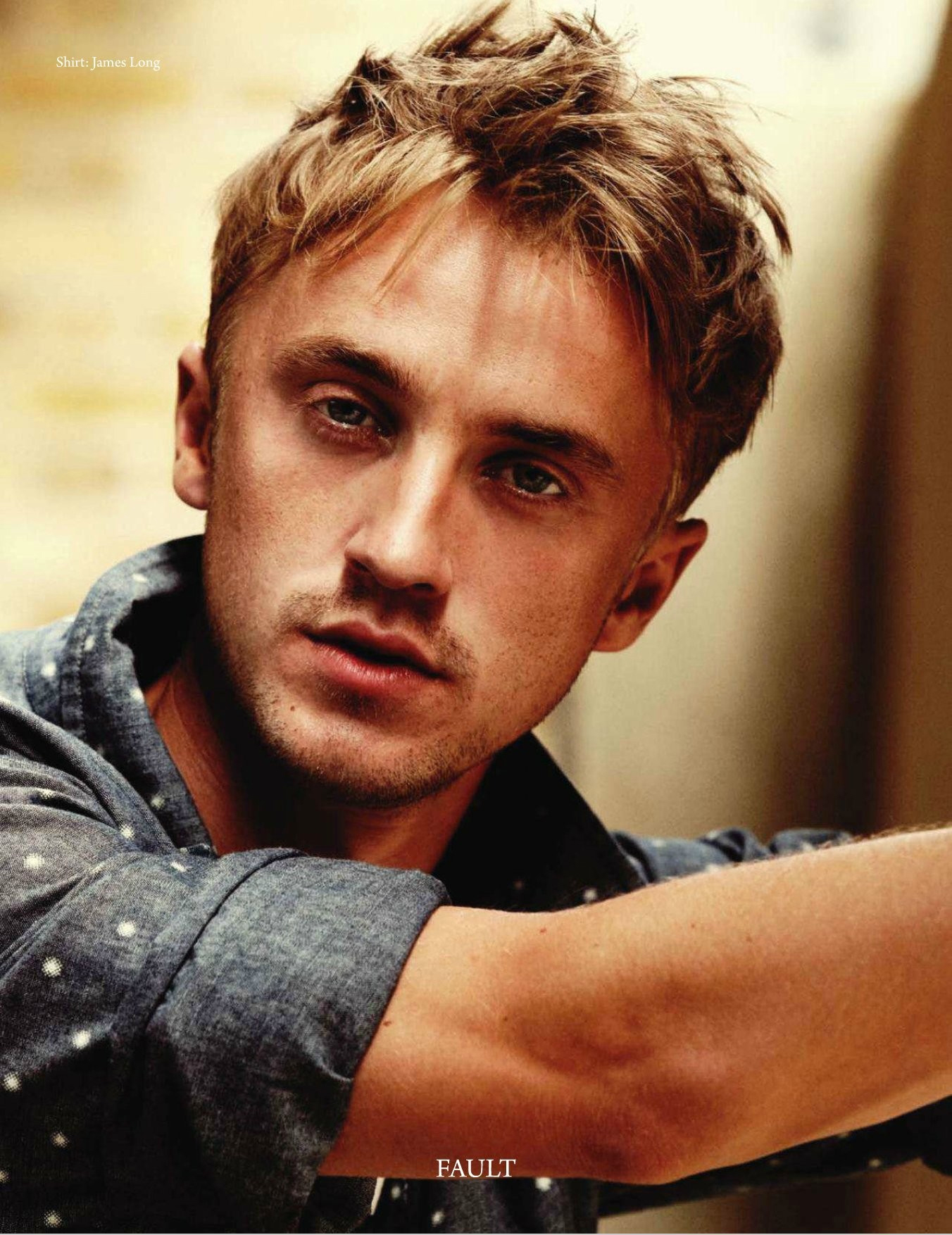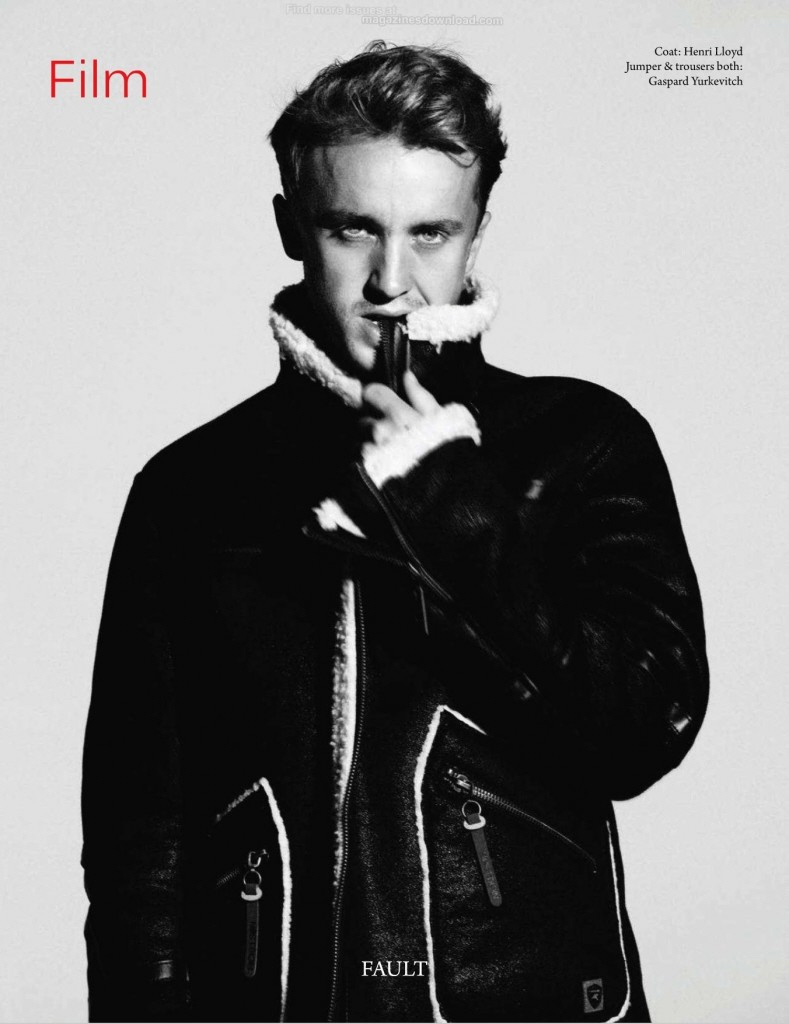 Photos courtesy of Fault Magazine.