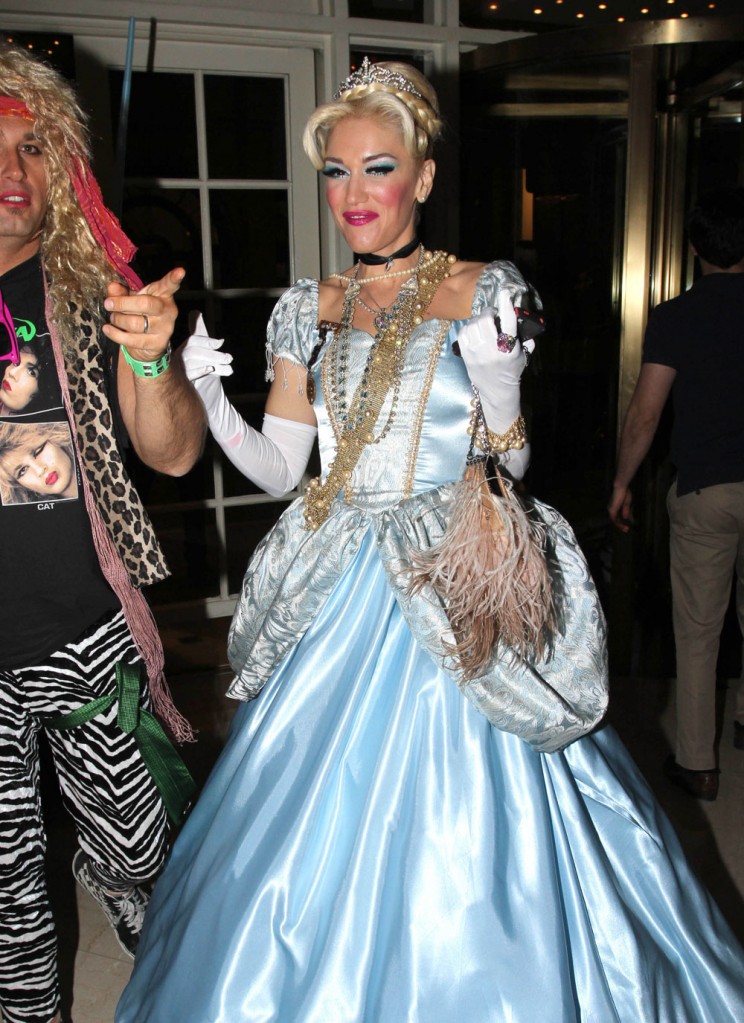 Gwen Stefani was decked out as Cinderella for a party at Kate Hudson's house over the weekend. She looks like a little girl playing dress up, complete with heavily applied blue eyeshadow, bright pink blush and pink lips. I have to give her credit for taking the look as far as she did, with stacks of necklaces, an updo with a tiara and a feather purse. She really went all out and she's not hanging out of that outfit too much either. Bitch loves her makeup though, and she put it on with a trowel here.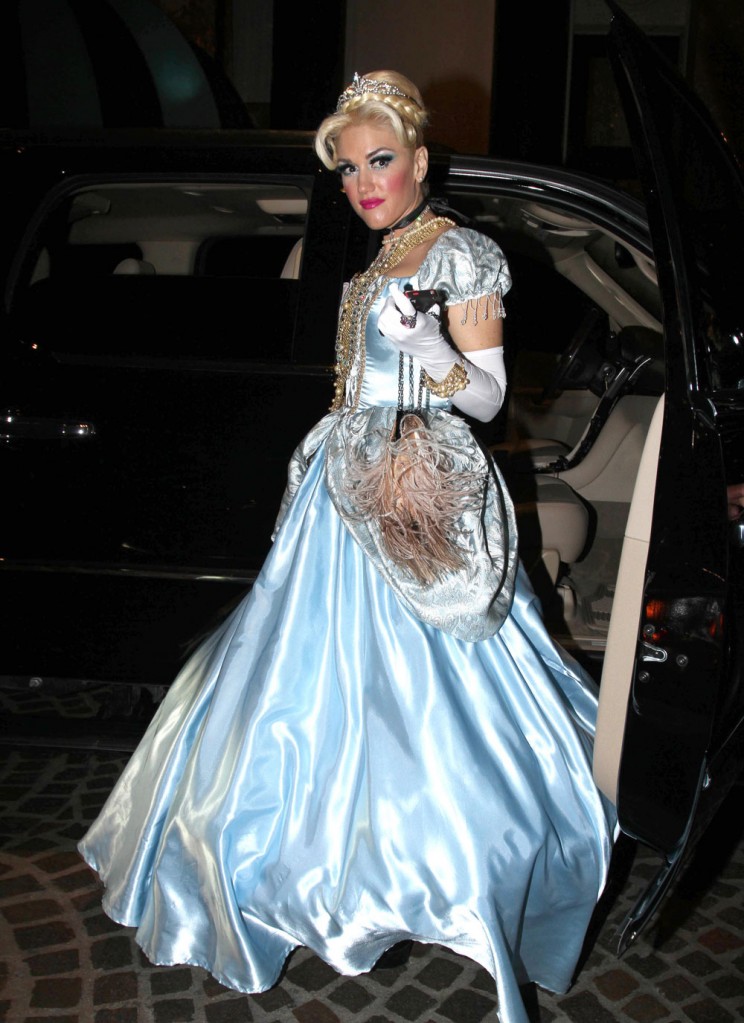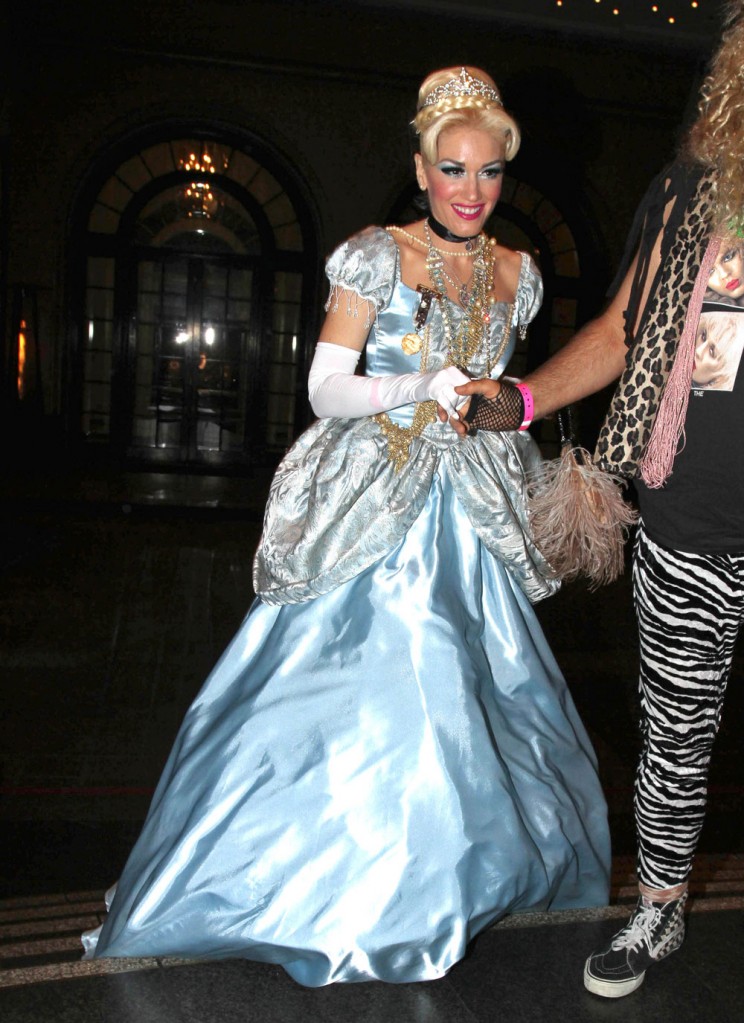 Here's Zooey Deschanel barely trying. At first I thought she was Duchess Kate in that outfit, but her hair is all teased out and she's carrying that fake martini. Radar is claiming she's "dressed as a woman from the 60s." Hopefully she had someone specific in mind. This looks like one of those "group costumes" where everyone dresses up around some loosely formed theme and it's hard to tell exactly who they're supposed to be unless you see all of them together. They look like they're having a bachelorette party. (Update: Thanks to those of you who pointed out that they're supposed to be Valley of The Dolls characters!)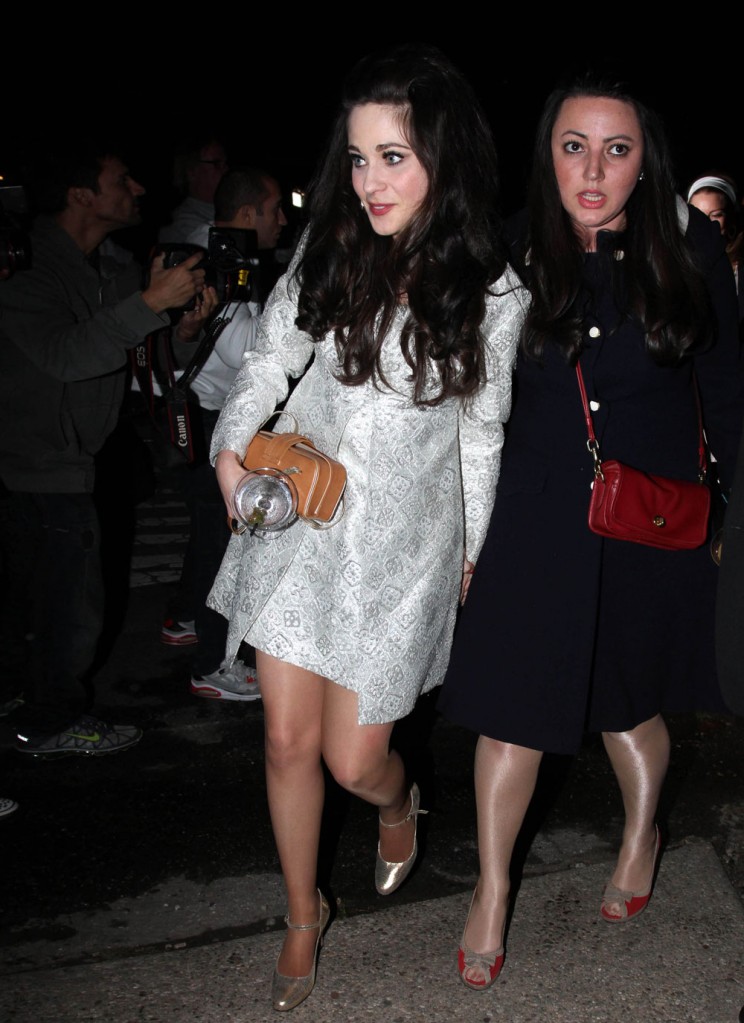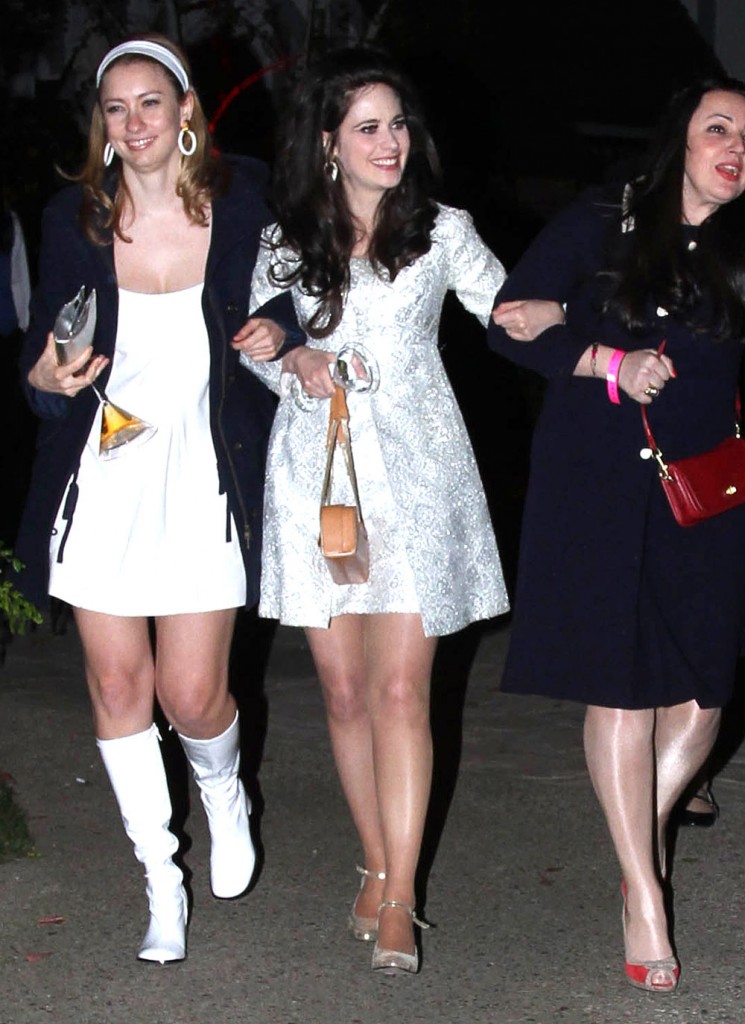 Nicky Hilton was little Red Riding Hood. That was boring when Kim Kardashian did it last year. This is how you do Red Riding Hood.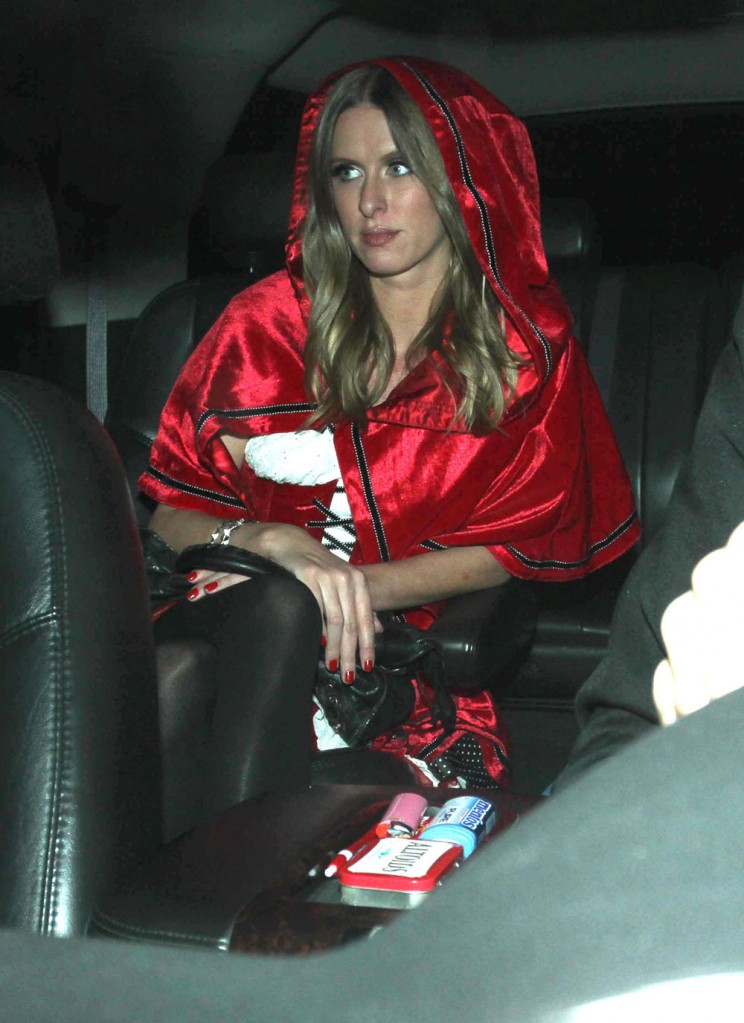 David Spade is… a cowboy who fell in some manure?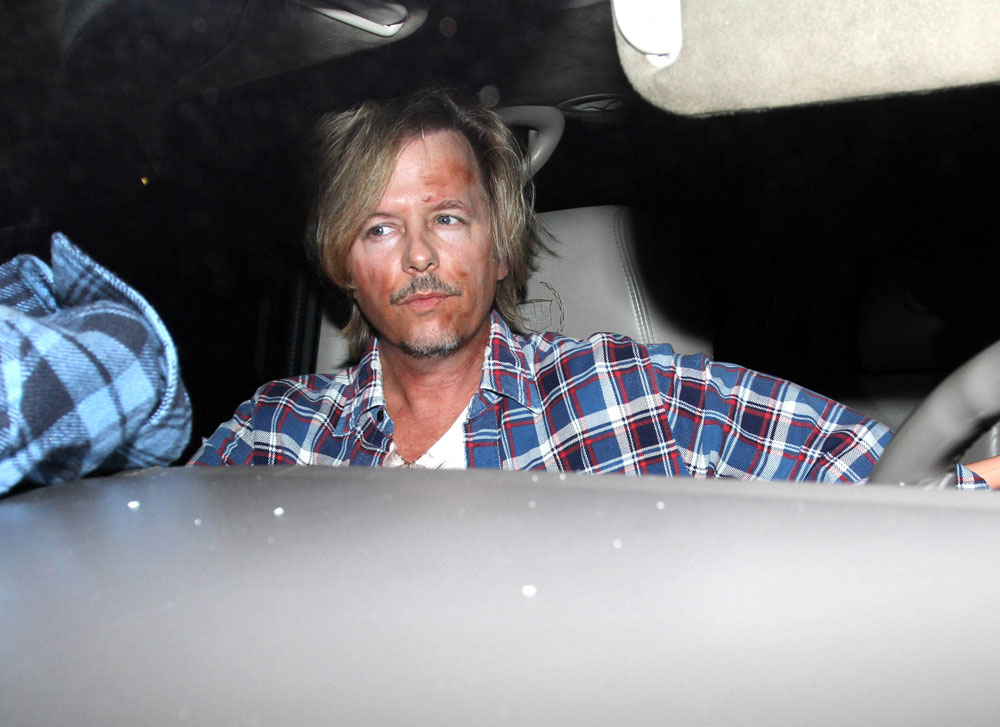 Casey Affleck was a hunter. At least he dressed up.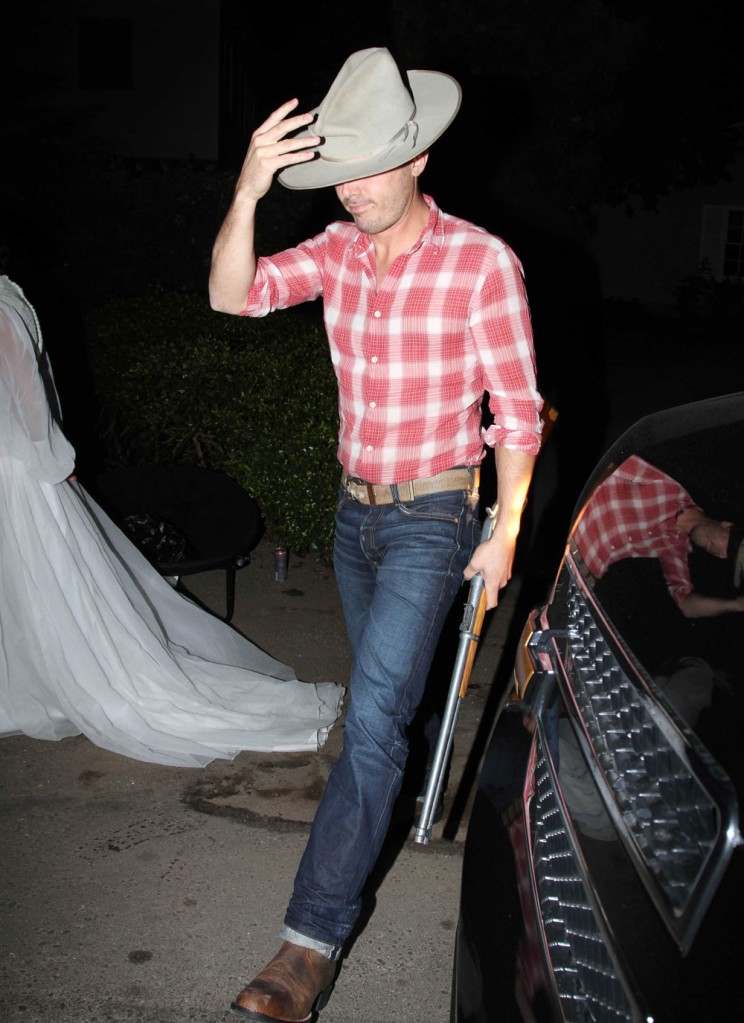 Topher Grace either didn't bother or has a really weak ass costume.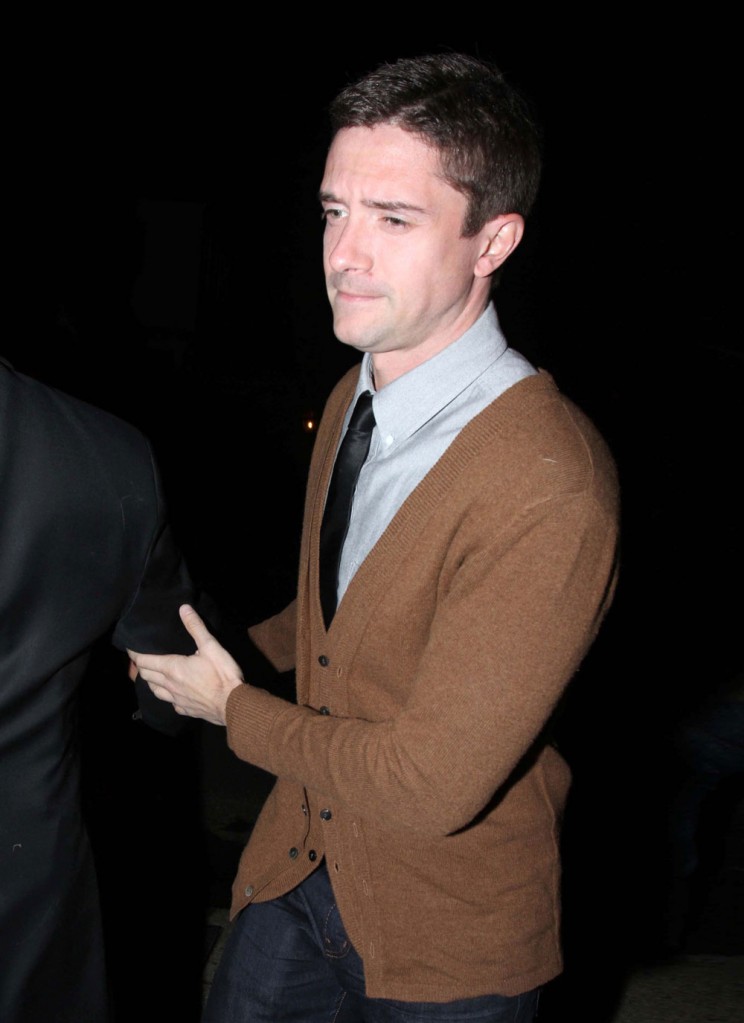 Jessica Alba was a sexy witch. Such a mom costume. Throw on a hat and a wig. It looks like she has a veil with some spiders on it, and she probably tried harder than I'm giving her credit for.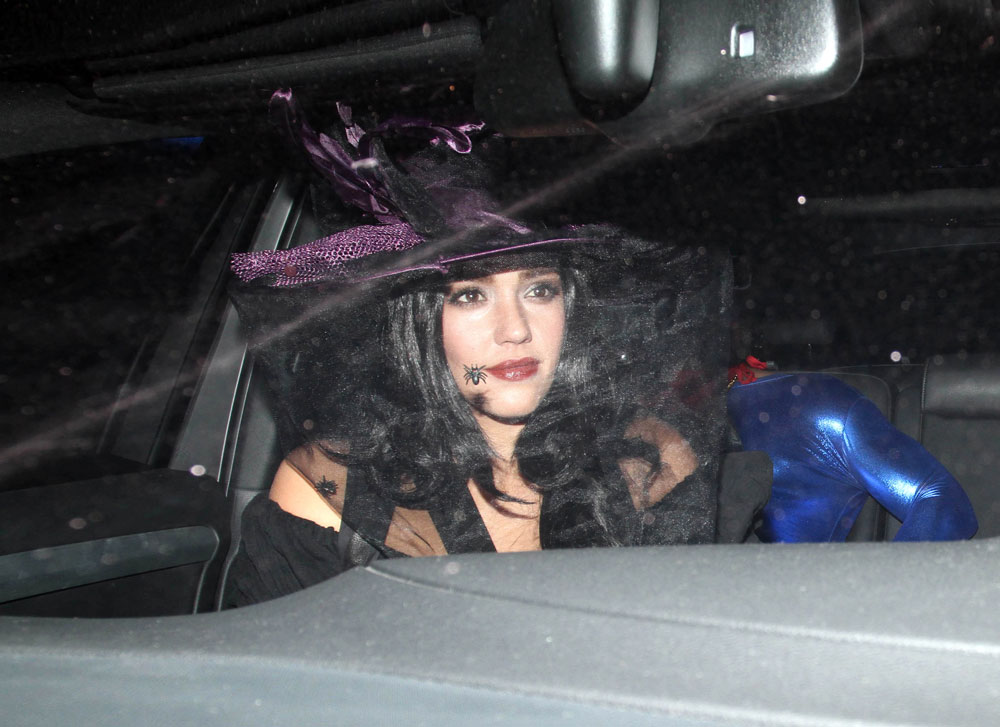 Gwen Stefani owns them all and she knows it. I wonder who her friend is in the hair band costume.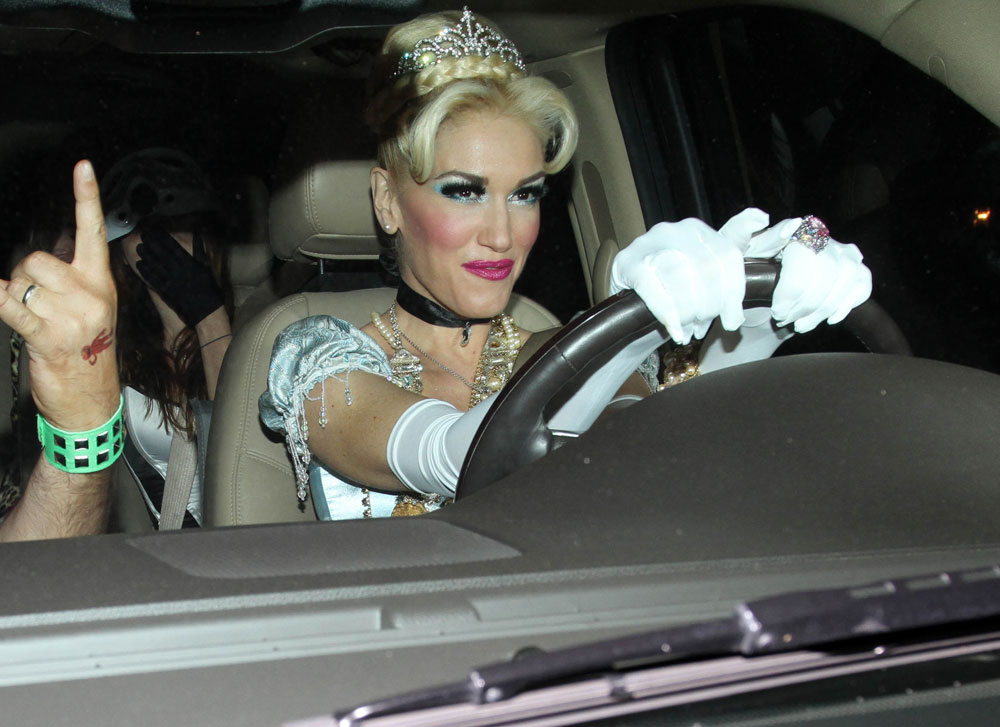 Photo credit: Fame Pictures