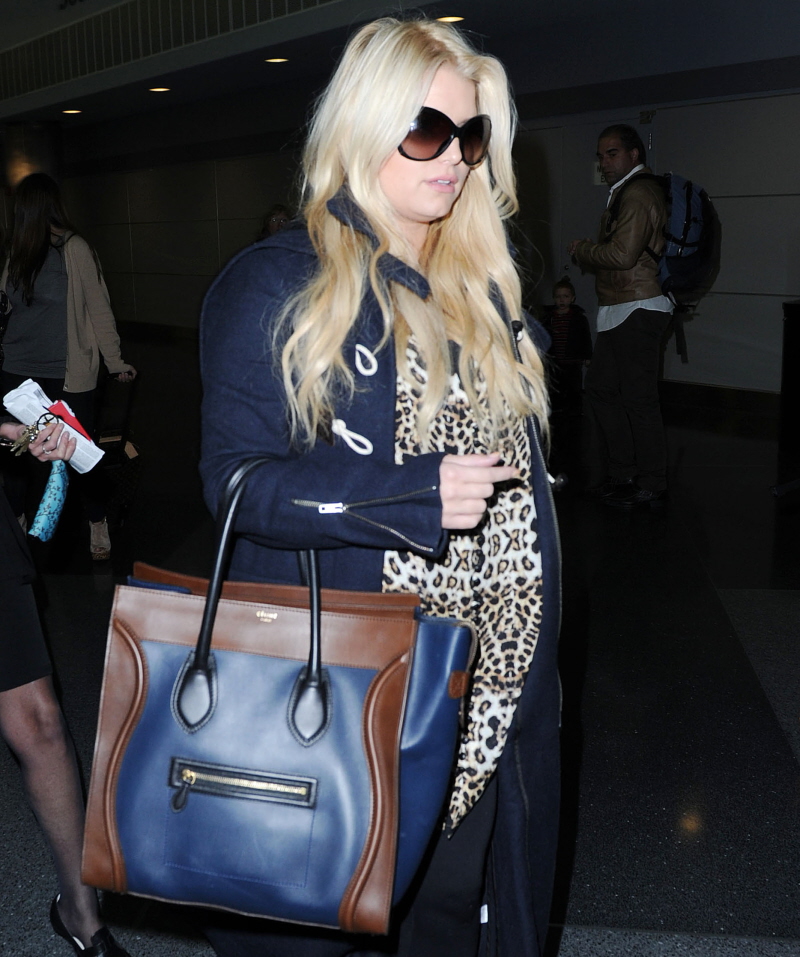 God, I just love Farty. Is it just me or is Jessica Simpson super-cute as a pregnant lady? These are photos of Jessica from last Friday – I think she's really far along, much further than Beyonce, and she just looks so natural. Meaning that she's barely wearing any makeup, she looks like she's eating well during her pregnancy, but she hasn't blown up like many of us were expecting. Her face is pretty much the same, and only her boobs and belly look bigger. I don't know, I just think she looks really cute and glowing and pretty. I'm happy for her.
Last week brought a lot of tabloid revelations about Jessica and her bump, although a solid confirmation from Camp Farty is still pending. The tabloids claim Jessica is having a girl, that she's waiting for a big payday to confirm, and that Eric may have "tricked" her into getting pregnant. Whatever is going on, I'm glad that Jessica isn't getting all bump-sanctimonious like Beyonce, and I'm glad that Jess doesn't seem to be following her father's advice to the letter – you know Papa Joe probably wants Jessica to be married before the baby comes.
Anyway, we got a tip about a week ago that Jessica was in Palm Springs doing a photo shoot for what will likely be her big baby announcement. OK! Magazine's sources claim that Jessica was just in Palm Springs to enjoy a babymoon with Eric Johnson, though:
One of the advantages of being a wealthy celebrity is that when you get pregnant, you can afford a "babymoon" — a deluxe vacation to get that last bit of "alone time" before taking on the hectic challenge of parenthood.

And so Jessica Simpson and fiancé Eric Johnson treated themselves to a romantic getaway to Palm Springs from Oct. 19-21 — checking into the sumptuous Parker Palm Springs hotel, where Jessica was shooting an ad for her shoe line.

"He treated Jessica like a queen," an insider tells OK!. "He ordered her breakfast in bed: blueberry pancakes with scrambled eggs and fresh-squeezed orange juice. Jessica loves room service — having whatever she wants delivered right to her bed so she can eat while watching her favorite shows. And she also got two massages in the room. Aside from working on her shoe shoot, she spent almost the whole time getting spa treatments."

That is, when she wasn't downing more chow. Jess and Eric dined on French cuisine and rich desserts at the Parker's posh restaurant, and at Norma's, the hotel's more casual eatery.

"Jessica had French toast and an omelet, then sunned herself by the pool and sipped cucumber water," the source tells OK!. "She had so much fun. She loves being pregnant because Eric is so incredibly doting."
[From OK! Magazine]
Yeah, we haven't spent a lot of time talking about Eric's place in this whole situation. This is the man Farty chose to be her baby-daddy, tricks or no tricks. I believe that Jessica is the power player in this situation, that she's just happy to find someone low-maintenance and easy-going, like Eric is Stacy Keibler to Jessica's George Clooney. Of course, Jessica probably doesn't realize that she's the Clooney in this situation – because she's not that bright. She's probably just thinking about food right now, and not trying to figure out the dynamic of her relationship with her own Yalie K-Fed.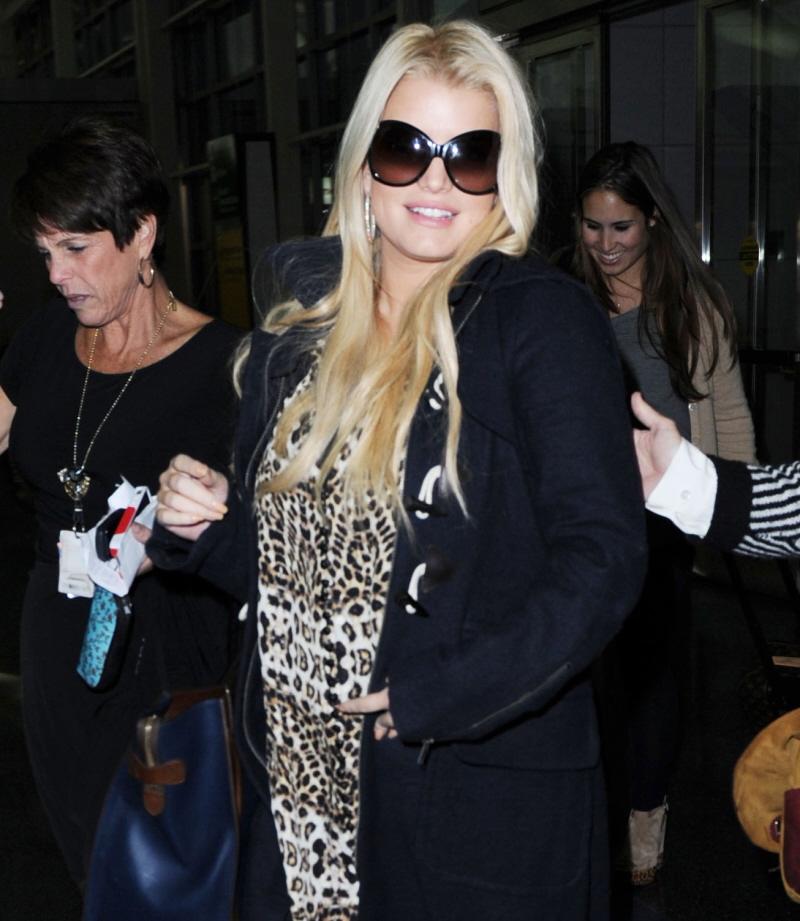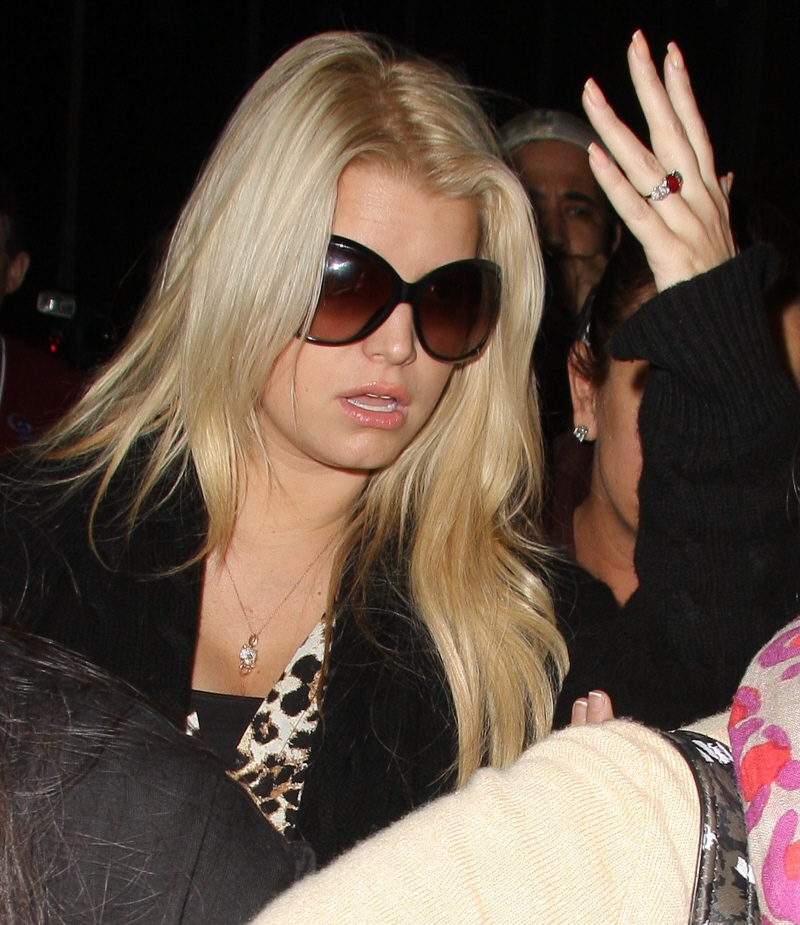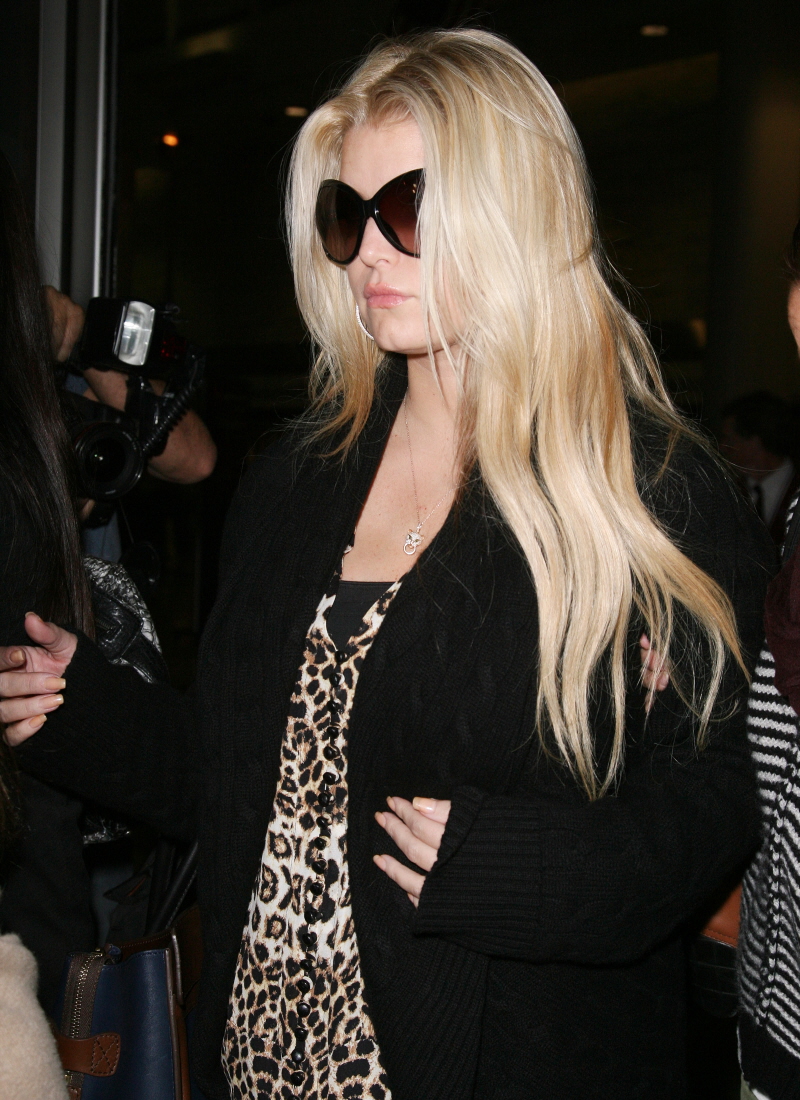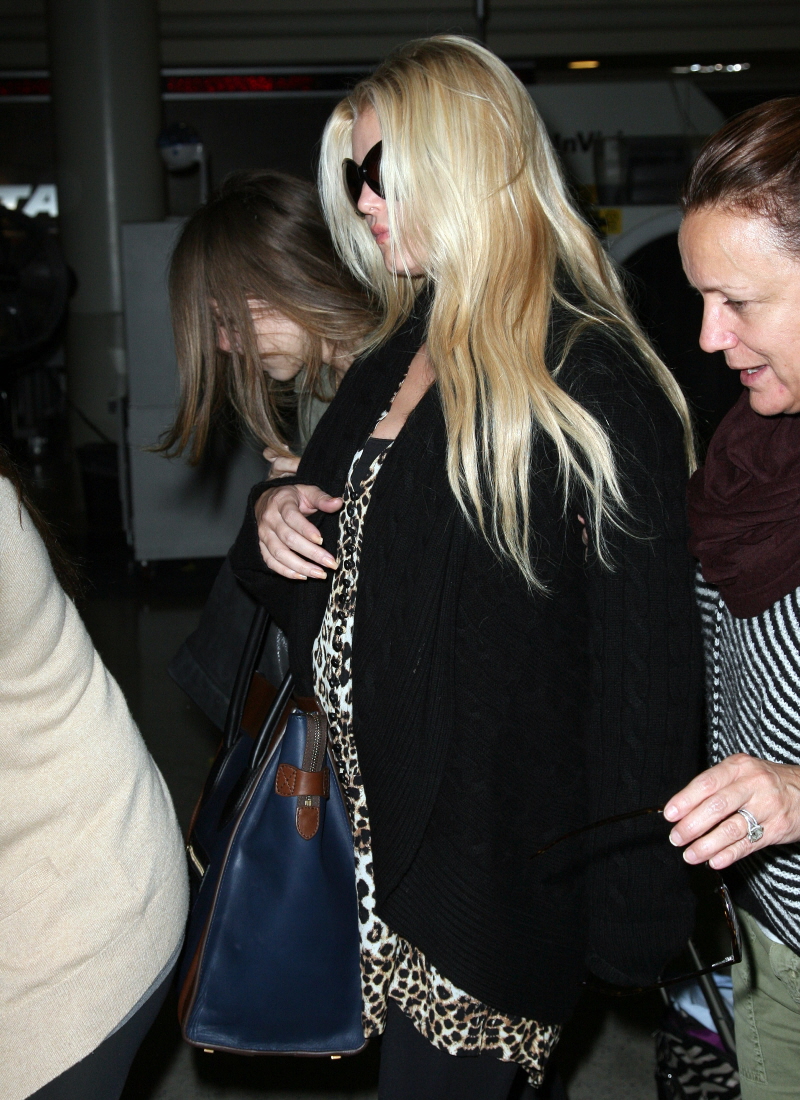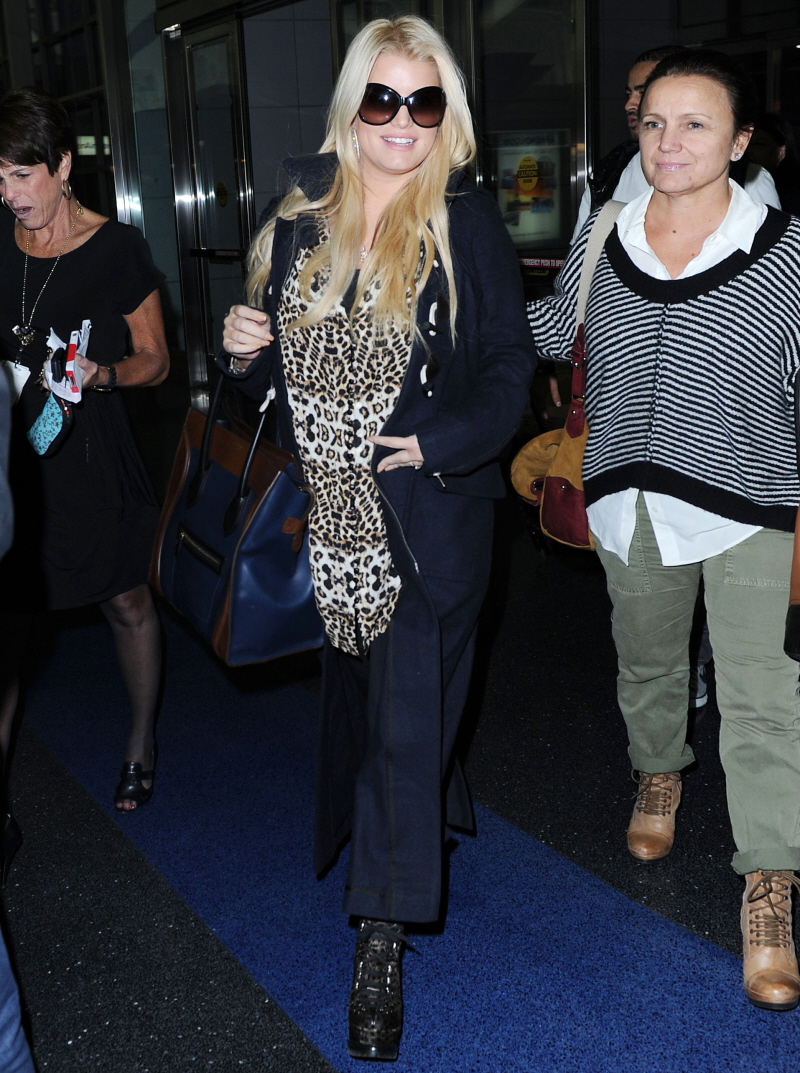 Photos courtesy of Fame.