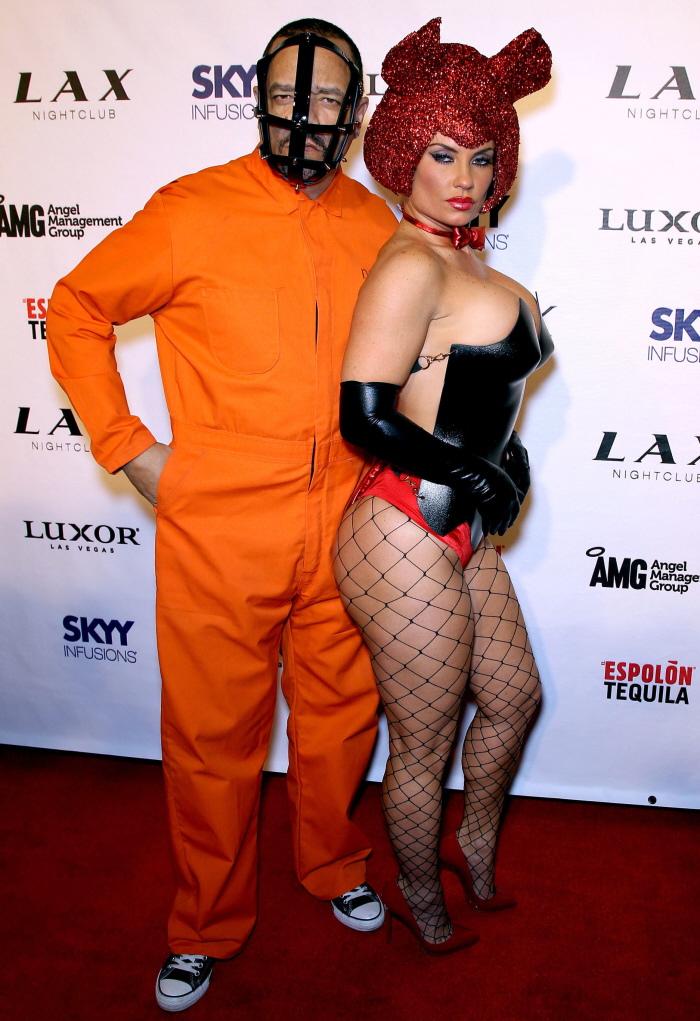 As I said yesterday, in the Kim Kardashian versus AnnaLynne McCord post, I enjoy seeing the time and effort some celebrities put into their Halloween costumes. CB is going to be covering Heidi Klum's well-thought-out and expensive-looking costume momentarily, and I believe Klum is probably the gold-standard of non-Slut-o-ween costumes. And here we have the gold standard of regular Slutoween costumes: Coco. I'm not even looking at Ice-T's Hannibal Lector outfit. Just look at Coco.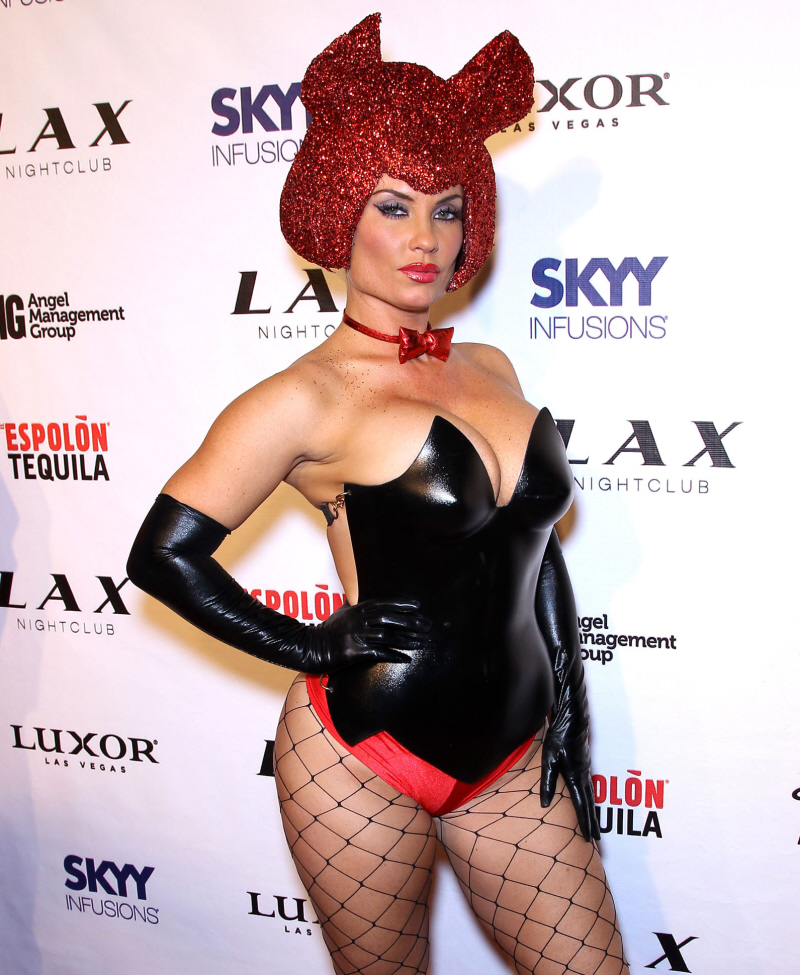 I bet that Coco didn't even have to buy anything extra for her costume. I bet she had everything already in her closet, right? The fishnets, the corseted bustier thing that defies the laws of gravity. Seriously, how is that staying up? Maybe she bought the devil helmet, which is my favorite part of the ensemble. That thing is seriously cute.
Anyway, Ice and Coco dressed up and partied at LAX Club in Vegas. According to The Mail, "As they arrived at the red carpet event, Ice could barely keep his hands off of his wife of 10 years and Coco lapped up the attention as she pouted and purred in every conceivable pose. But inside the performer took the mic and brought some old school rap to the packed club." He rapped in his Hannibal mask? Awesome.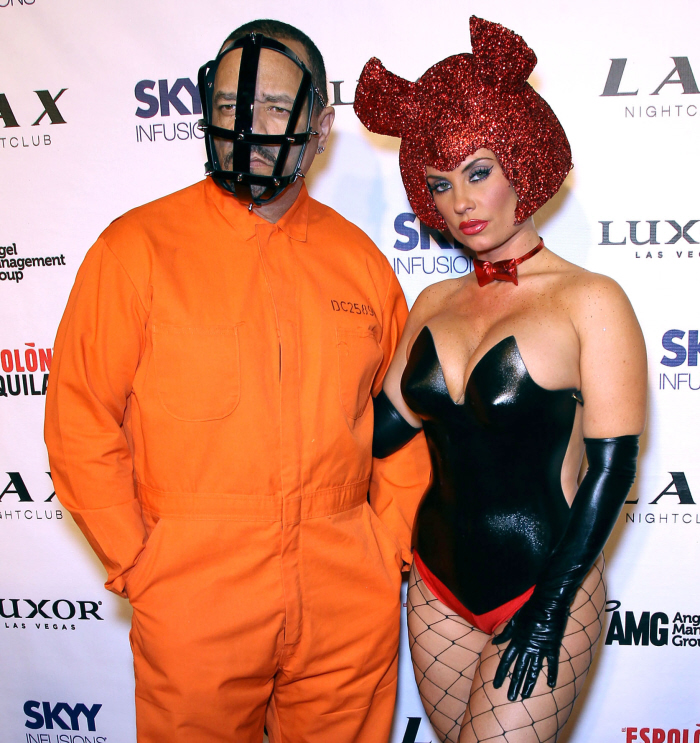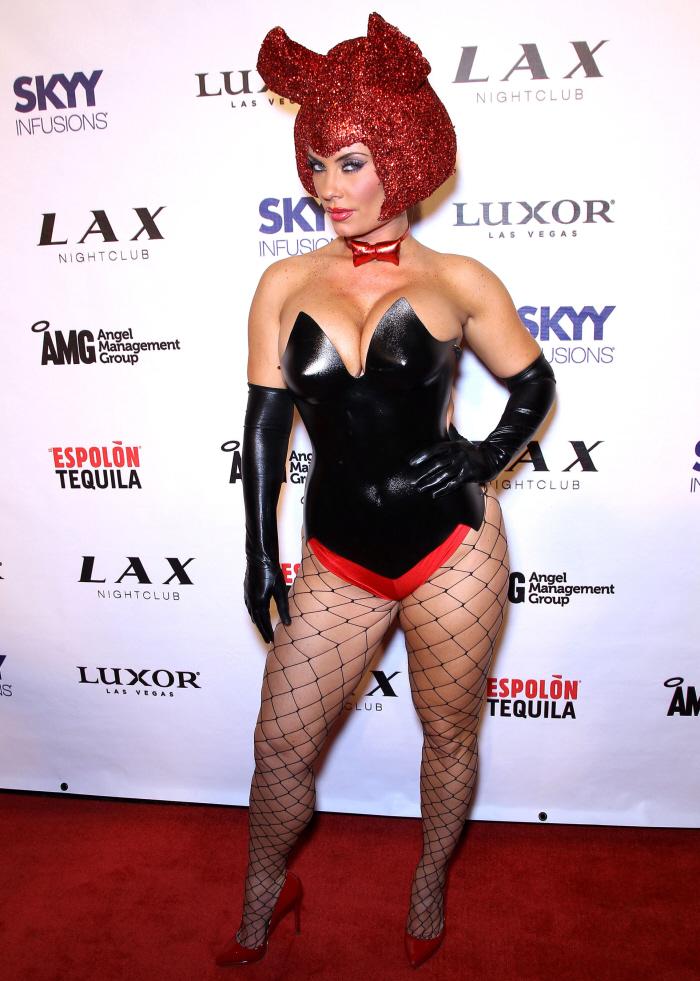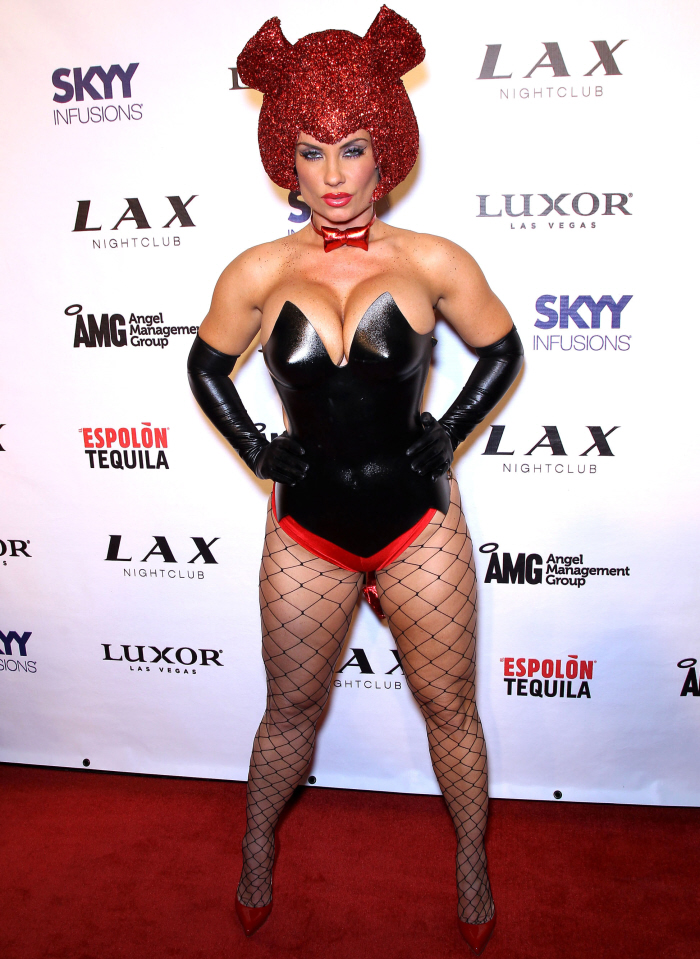 Photos courtesy of WENN.