I'm not some huge fan of Halloween, mostly because I'm not one of those people who enjoy being scared. I get freaked out pretty easily – I was traumatized by Creepshow as a child, and Paranormal Activity as an adult. It's even difficult for me to watch the "Best of Horror Films" specials, because even the brief clips of scary movies freak me out. The area that I live in has a decent number of kids, but they don't even get to go trick-or-treating like I used to – most Halloweens, the local churches throw parties for the kids, so they won't be out on the streets. So I don't even get to enjoy handing out candy, unfortunately.
But! I do enjoy looking at costumes. I admire the work, the time, the effort some people take into dressing up for Halloween. But things have changed since I was a kid – now, every adult woman seems to use Halloween as an excuse to get dressed up in a "slutty" version of a costume. Here are two great examples – Slutty Marie Antoinette versus Slutty Poison Ivy. Otherwise known as AnnaLynne McCord versus Kim Kardashian.
I think I'm going to give Kim credit for keeping her costume pretty true to the character, plus the Poison Ivy dress looks very well-made. AnnaLynne as Marie Antoinette… YIKES. And she and her sisters all did the "period" costumes too, so they look like corpse extras from Dangerous Liaisons. I give AnnaLynne points for originality (I guess), but I give Kim points for actually looking better/cuter.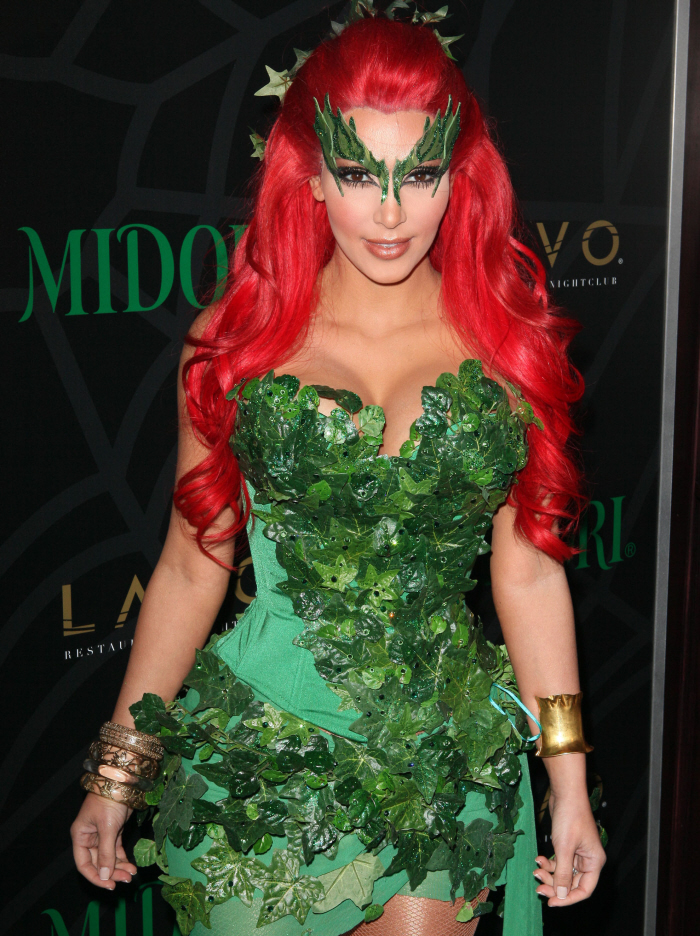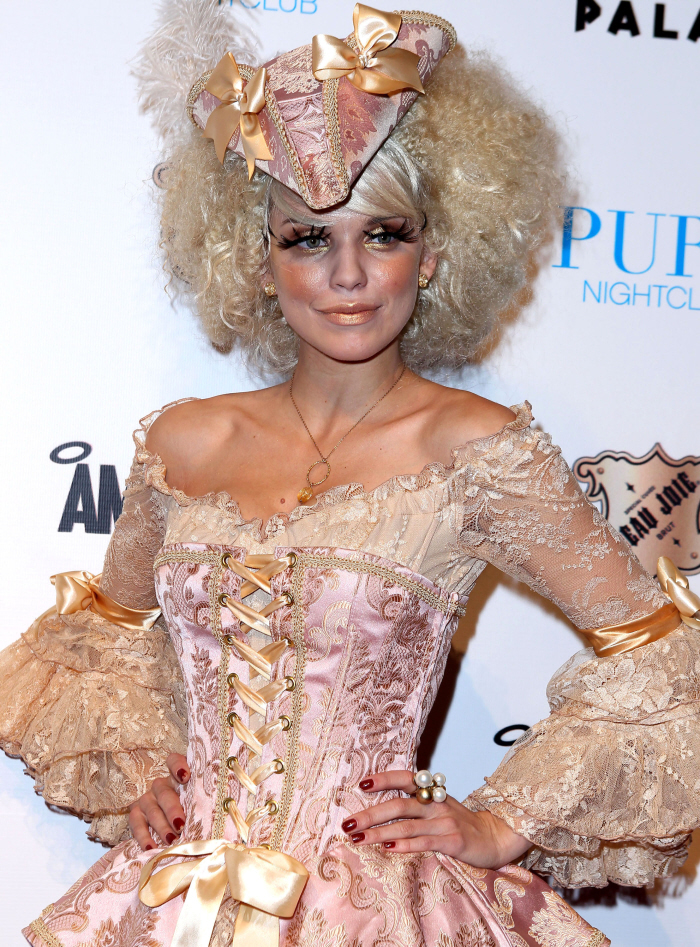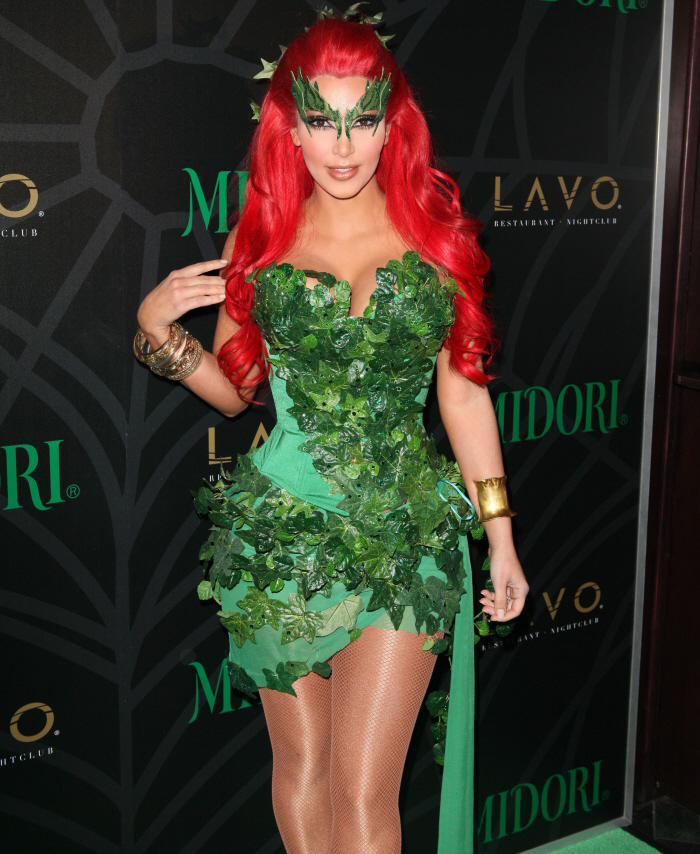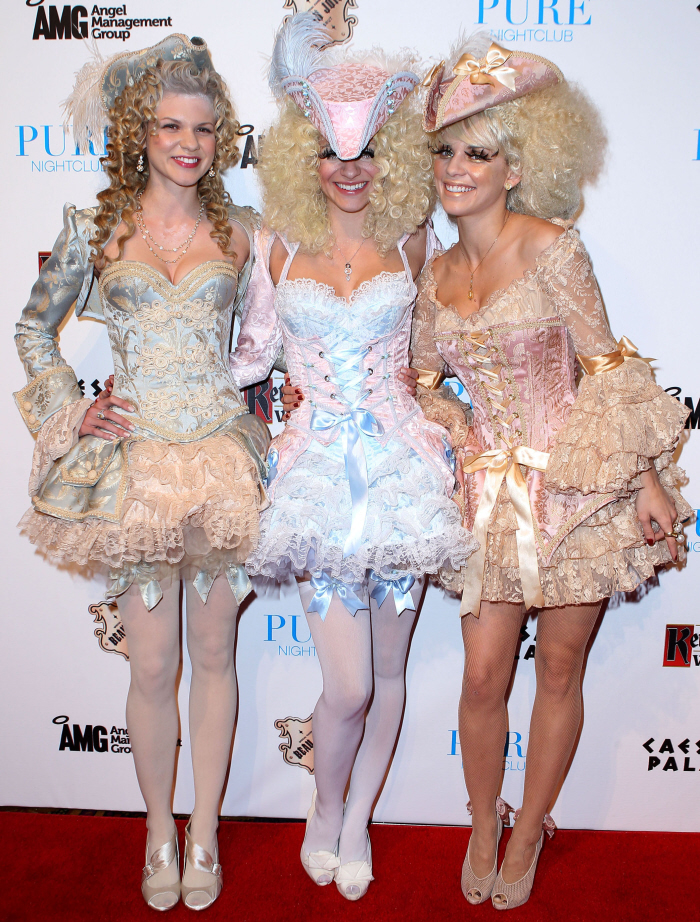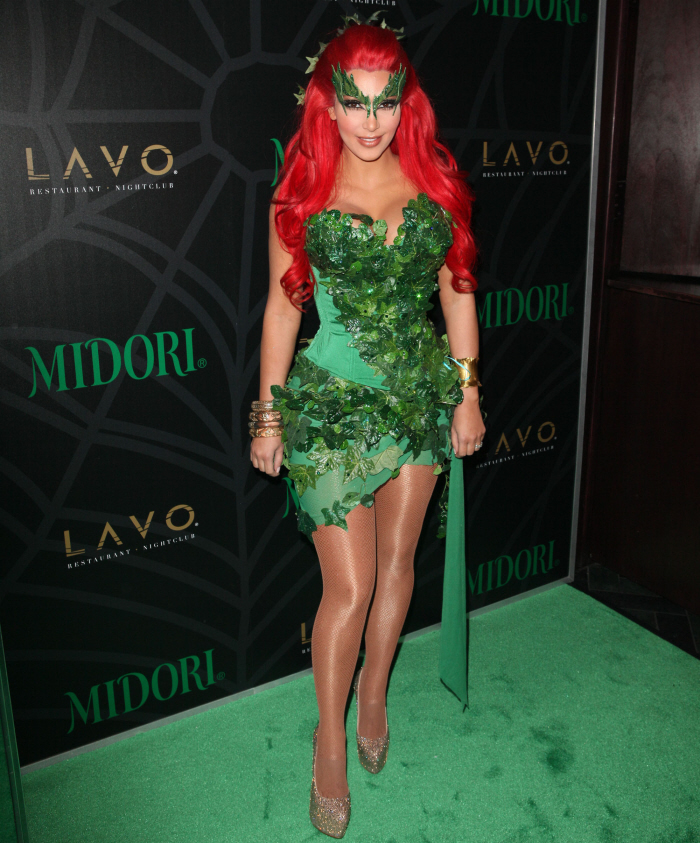 Photos courtesy of WENN.