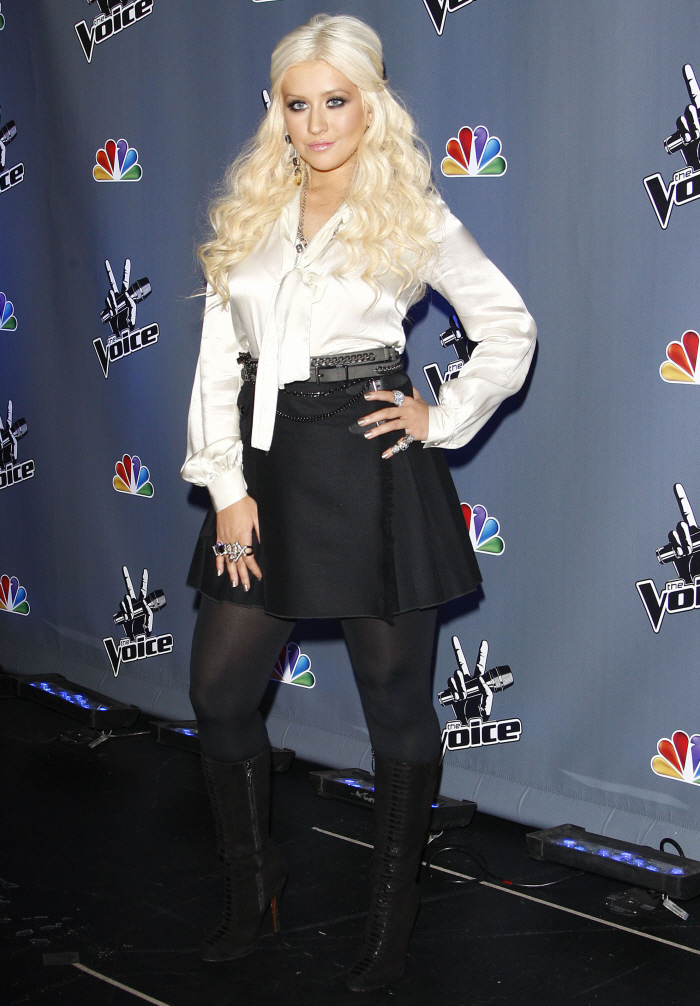 OMG. Christina Aguilera looks… good? Well, she looks much better than she's looked in a while. These are photos of Christina at the LA press junket for The Voice over the weekend. What's the big difference? I guess the makeup… the makeup has greatly improved. She's still wearing way too much, but someone made the effort to give her a makeup style that flattered her face and makes her look younger and less garish. Softer lips, a less heavy eye… generally less "I reapplied this junk in a dark bar after winning a drinking contest, beating all of the Hell's Angels." The hair is still pretty busted, but at least it doesn't look like her wiglet is all drunk and askew. Bitch got her roots done.
As for her body… well, the problem is still the fact that Christina doesn't wear clothes that flatter her figure. The skirt doesn't so anything for her, and the blouse looks cheap. That being said, it's an improvement over her recent concert outfits, and her casual outfits. The last time I wrote about Christina, she was wandering around Agent Provocateur pantsless and wearing a trucker hat, and she was desperate for attention and validation – I hope she sees that she can still get attention just by putting some effort into looking "nice" for her public appearances.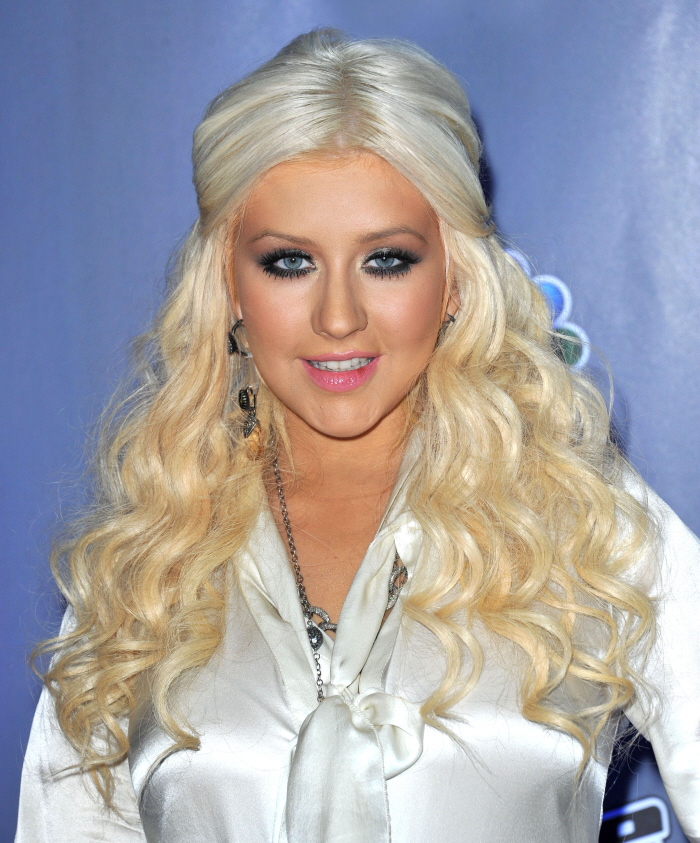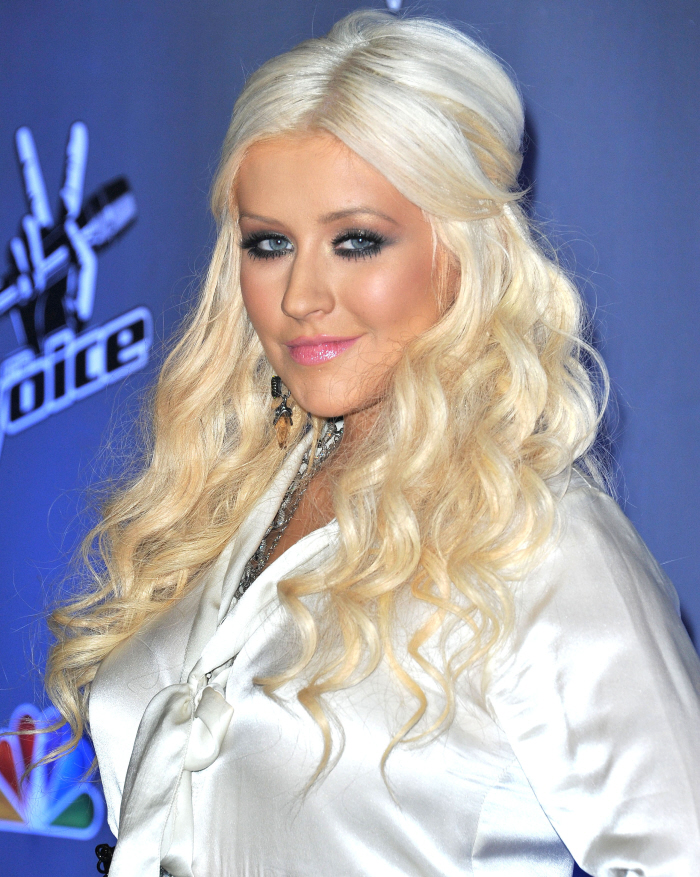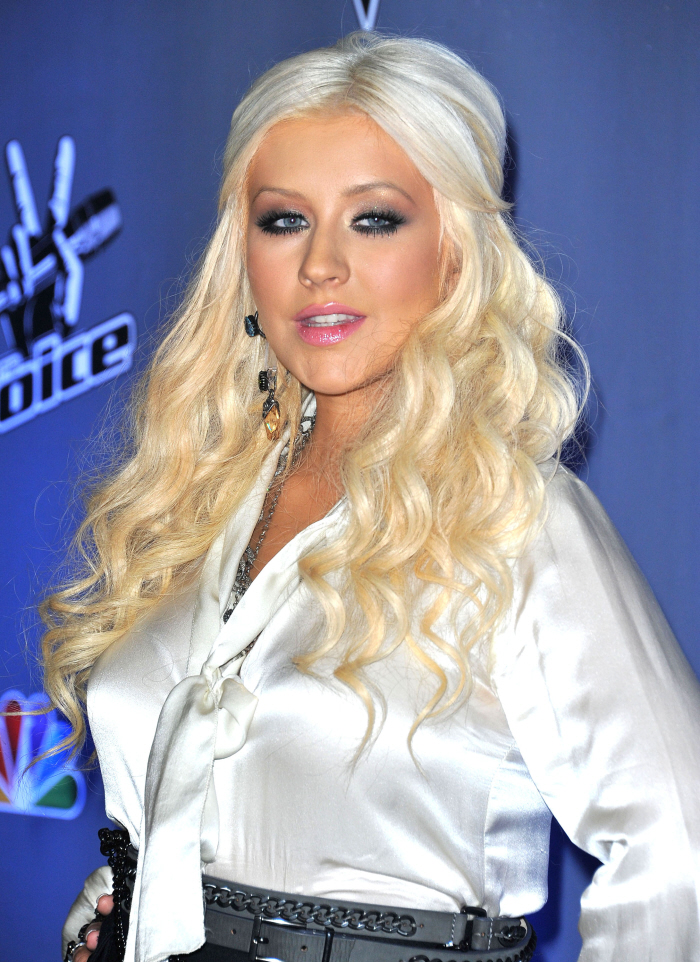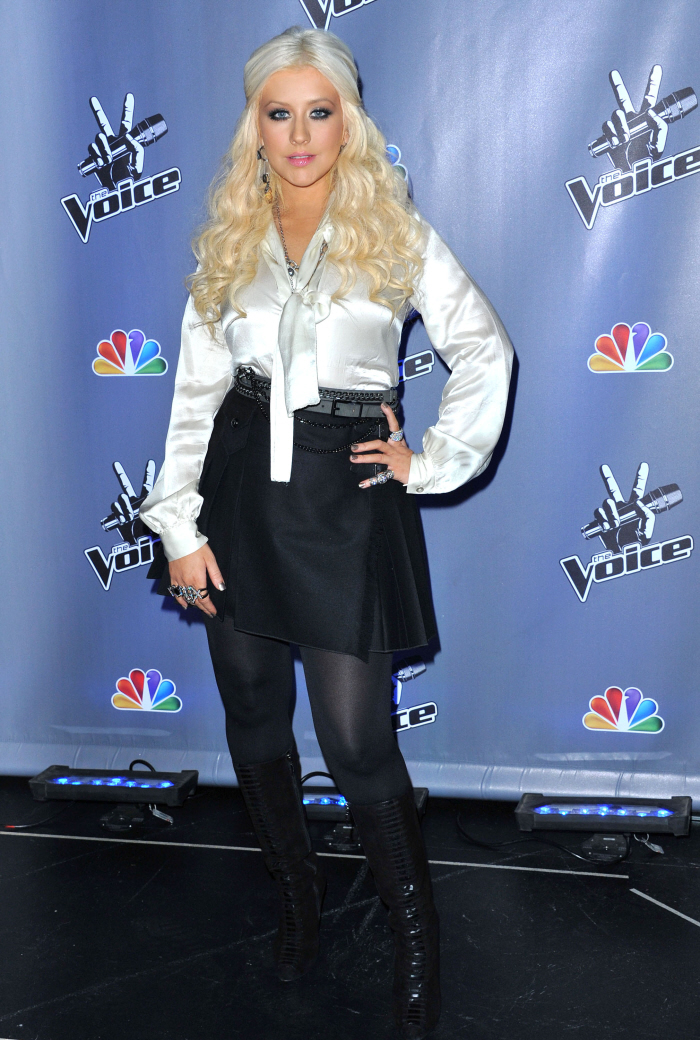 Photos courtesy of WENN.