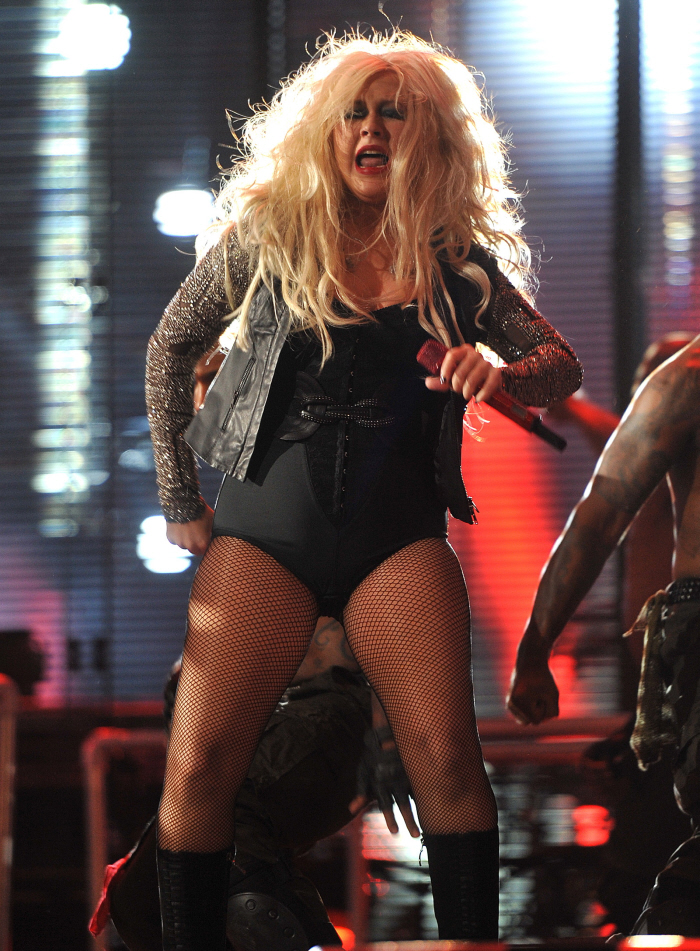 These are some photos from last night's Michael Jackson tribute concert in Wales. I didn't realize that the concert was supposed to be a big, A-list deal, nor did I realize that so many of A-listers pulled out. The Black Eyed Peas, Jennifer Hudson and several others pulled out of planned performances at the last minute, but Christina Aguilera did not. This is Christina, in case you couldn't tell. She's gone all Aretha Franklin.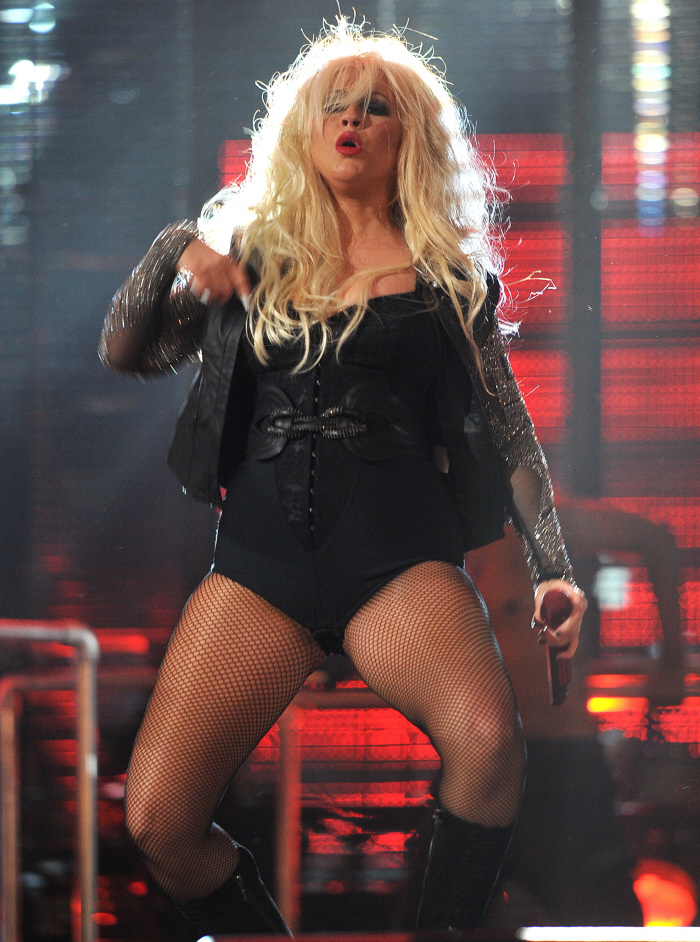 Sigh. What can I say? The last time I saw photos of Christina, a few months ago, she was obviously gaining weight from her steady booze-and-funion diet, but she was still able and willing to pour herself into too-tight clothes. She looked puffy and like her clothes were two sizes too small. But she's gained a great deal of weight since then, and now we can't even pretend that she looks healthy. I'm not saying everyone this size isn't healthy – I'm saying Christina looks like hell. Like she's been guzzling vats of vodka and butter with Luke Wilson. No, even Luke Wilson looks healthier.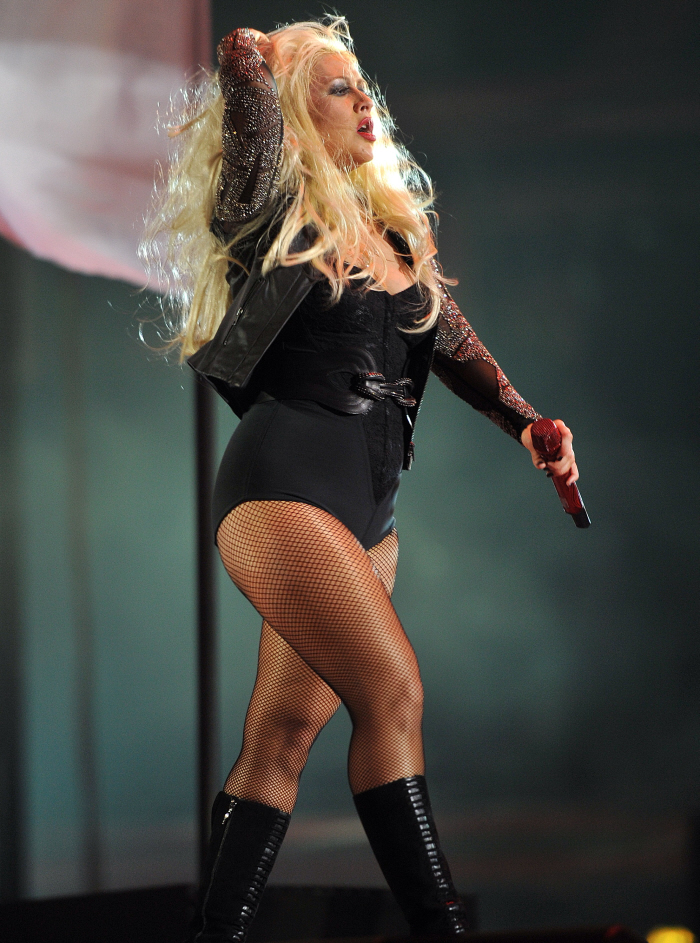 The tribute concert did include performances by Cee Lo Green, Jamie Foxx, Gladys Knight and Smokey Robinson. And Michael's kids were there too – look at them! Paris looks like Madonna's daughter Lourdes, right?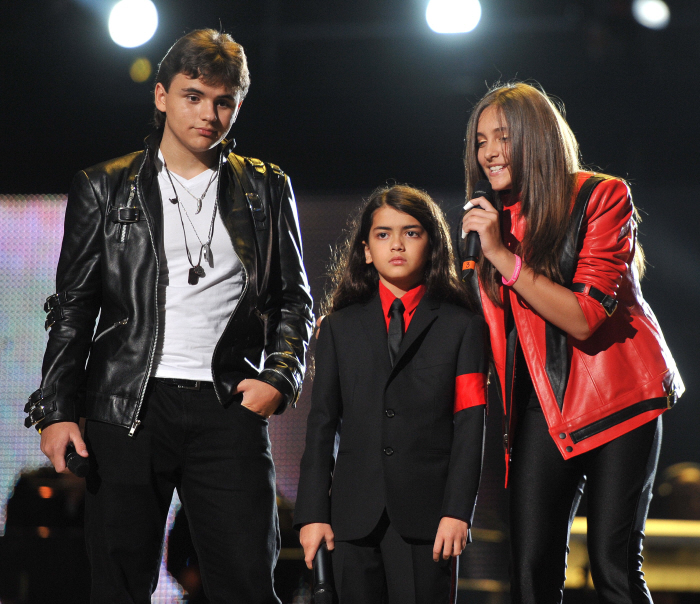 Back to Christina – here are more photos. She did a costume change halfway through her performance, suddenly deciding to cover up. And she was also out and about with her boy-toy enabler, Matt Rutler. Poor Matt.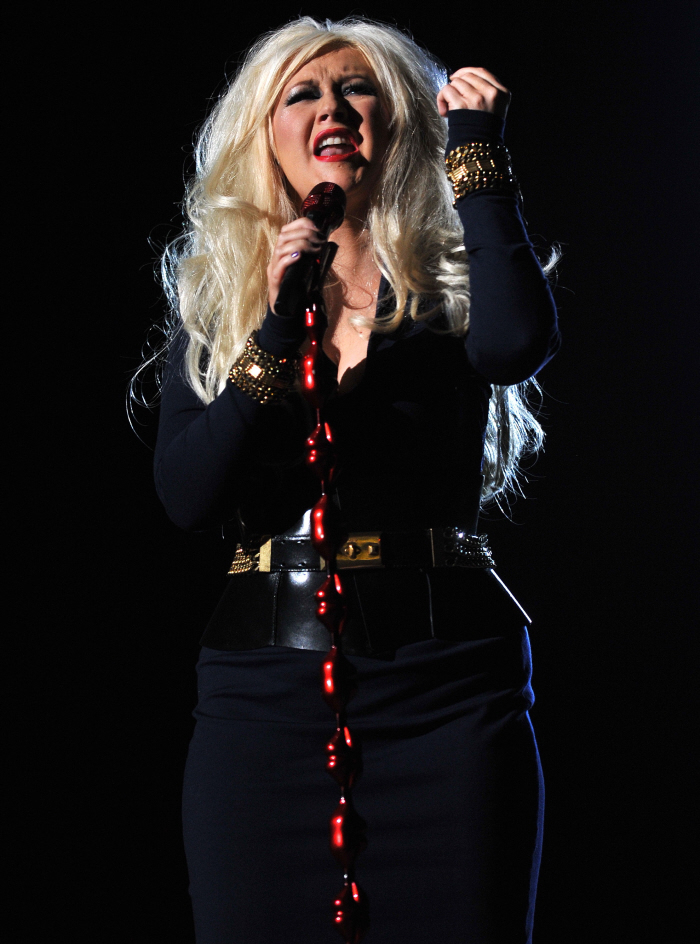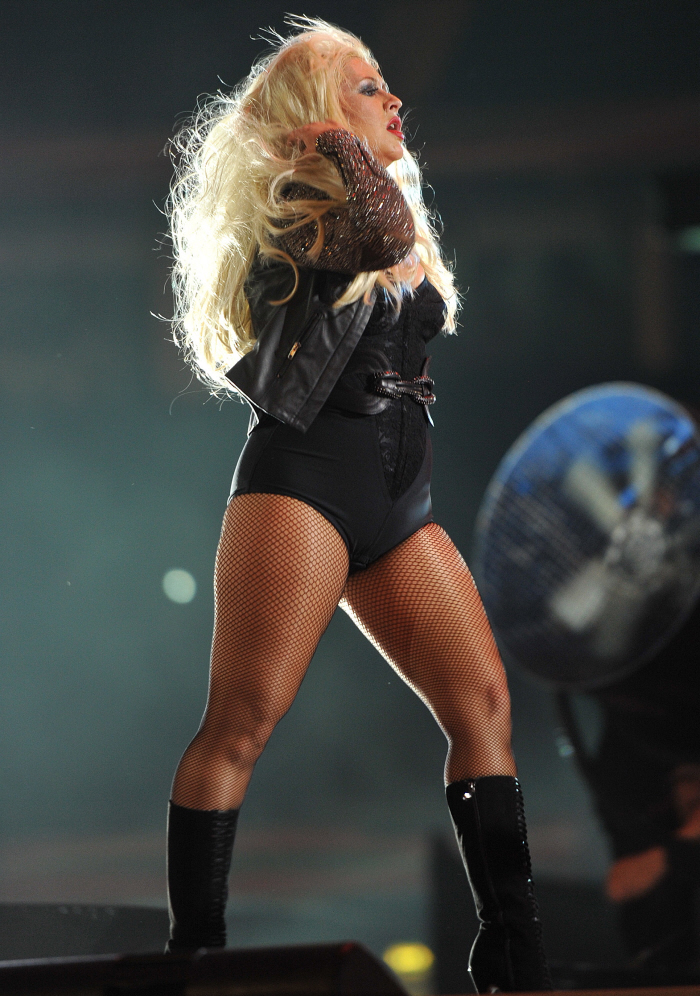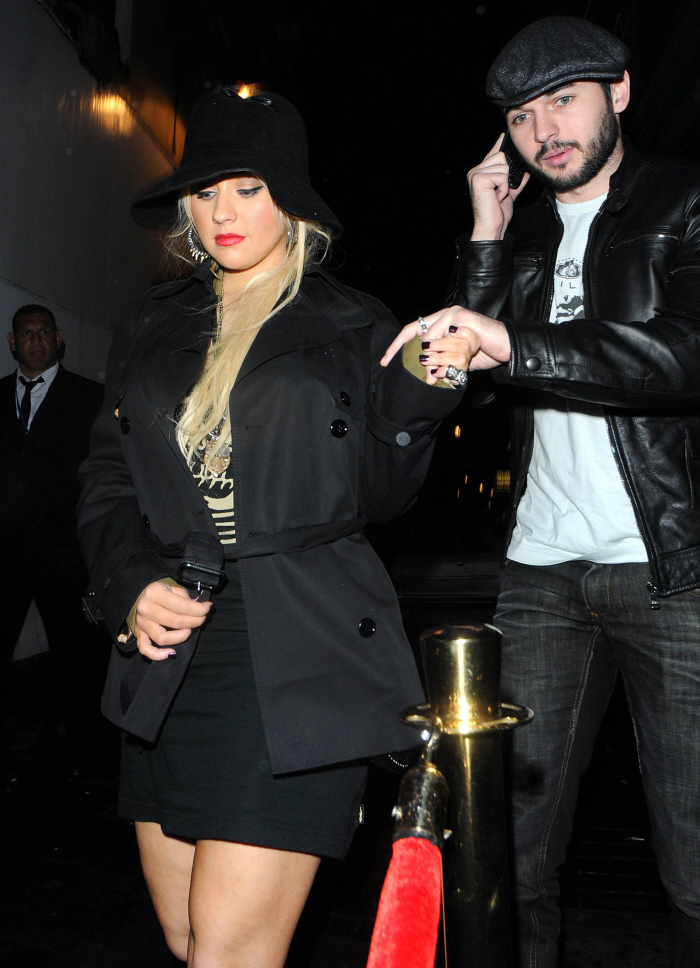 Photos courtesy of WENN.