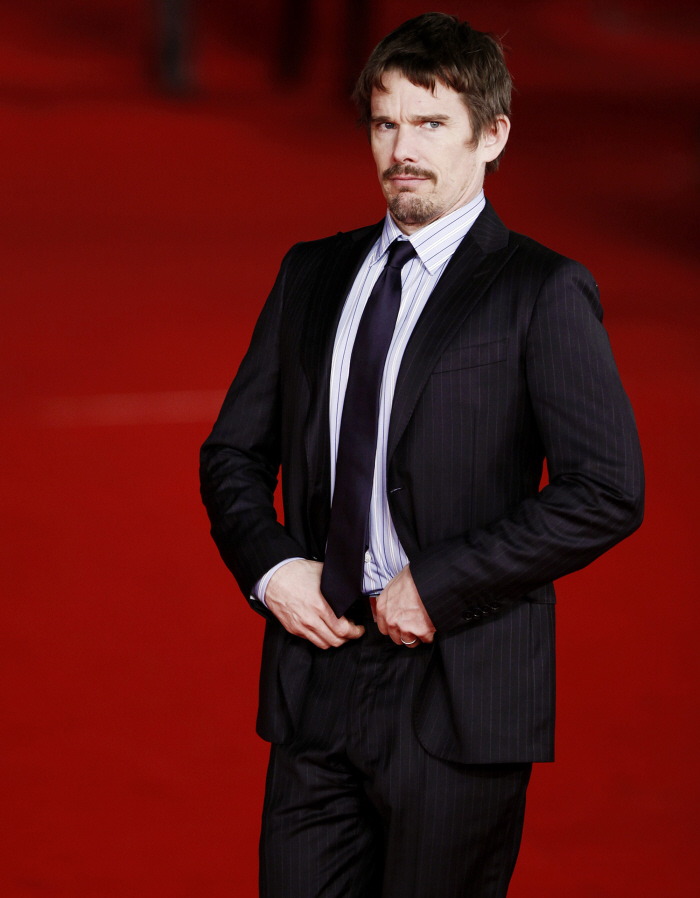 I don't even know how many times I've confessed my dirty, uncomfortable crush on Ethan Hawke. I get it – he's kind of gross. He looks dirty, and not in a good way. He should rethink his facial hair. He should rethink that unconvincing wiglet and the too-dark hair color. He has a rat-face. BUT! I still get hot for him, and these new photos of Ethan are reminding me why. Ethan was walking the red carpet for the Rome Film Festival premiere of Woman In the Fifth, his latest film. I found this little video from TIFF about the film – it looks kind of sad and sexy… and Ethan looks GREAT here.
So, obviously, I'll be seeing this. Who would have even considered putting Kristin Scott Thomas and Ethan Hawke together as love interests? That's so strange… and yet, I can kind of see it.
Sigh… back to just staring at Ethan's dirty rat-face. I love him so much. He's so neurotic and full of himself and kind of smarmy. But I would still hit it like crazy.
PS… When Giorgio Armani was recently asked who should play him in a potential bio-pic, Armani claimed that Ethan "looks like me." Weird, right?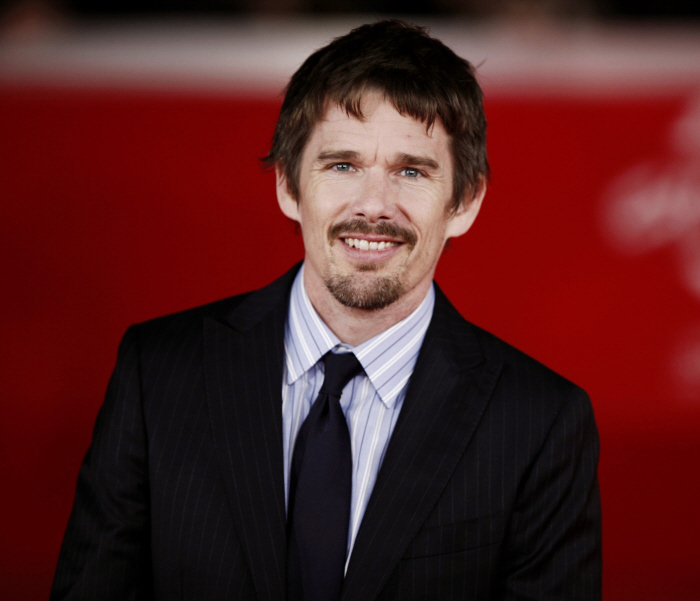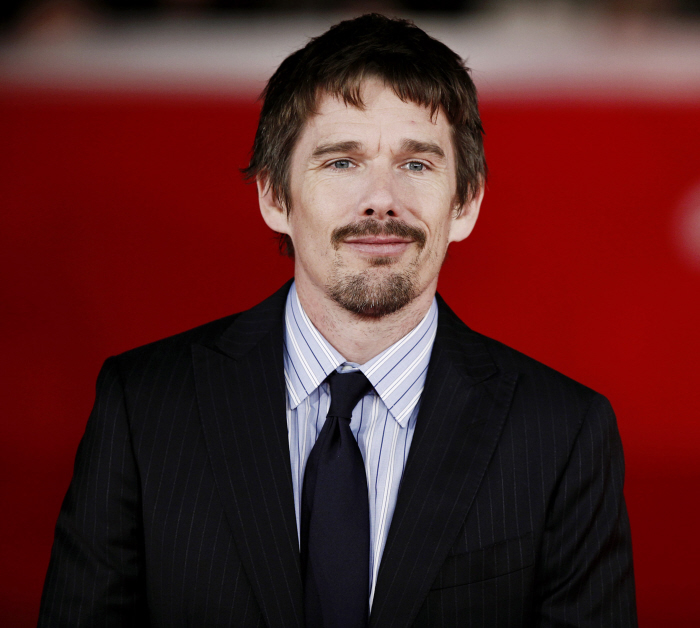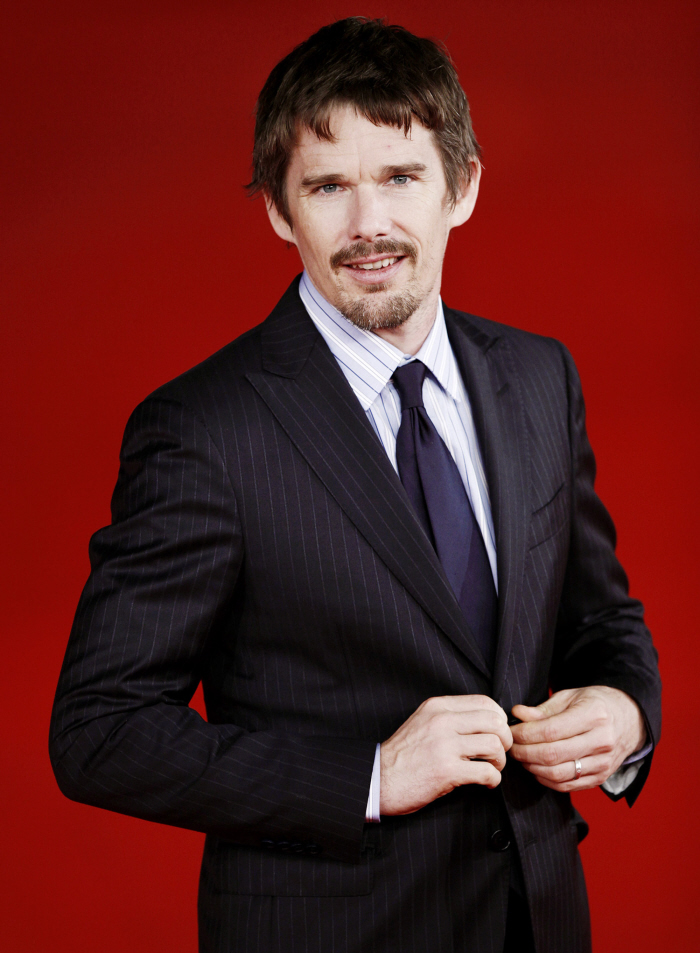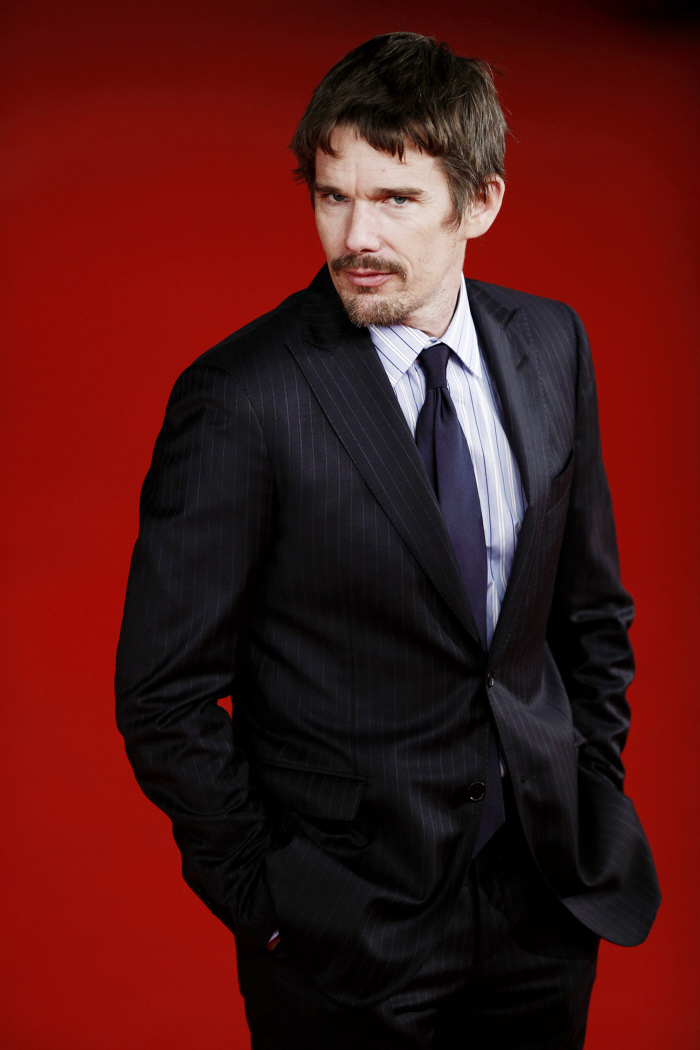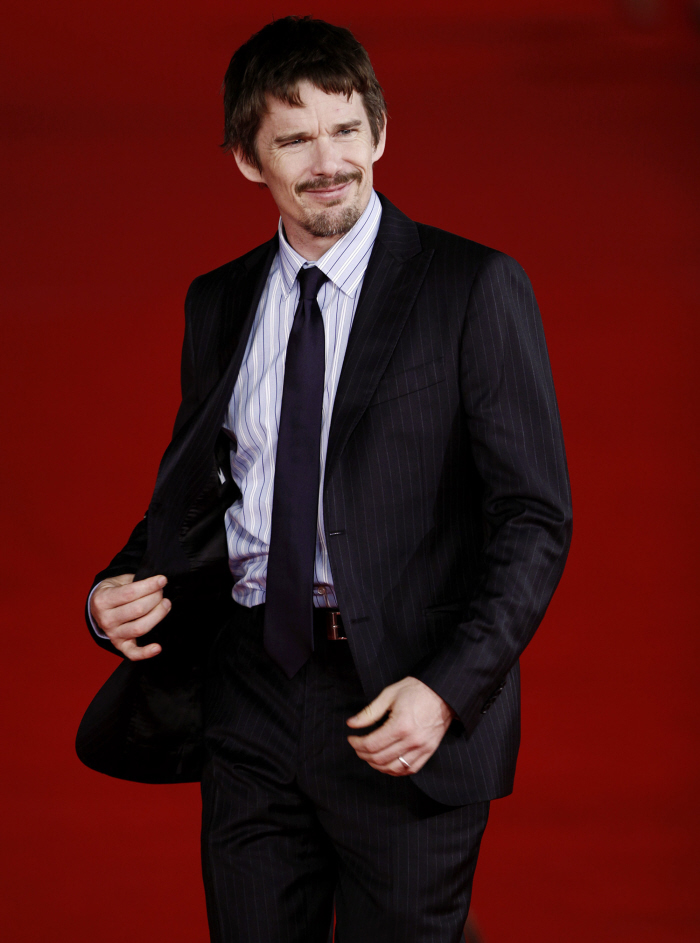 Photos courtesy of WENN