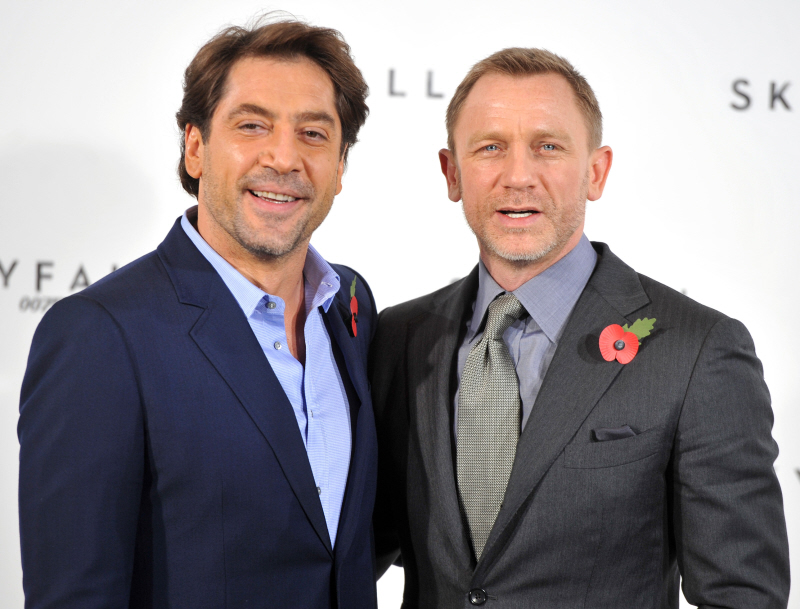 "We're just here for Kaiser!" – Daniel and Javi.
These are brand spanking new (emphasis on the "spanking") pics from today's London photo call for the new James Bond movie, Skyfall, which will star Daniel Craig as Bond, Javier Bardem as some kind of villain, Naomie Harris as Moneypenny, and Berenice Marlohe as…? Unknown Bond girl, I guess. Now, I know you're not with me on this. But this is like seeing my homoerotic fan fiction come true. When Daniel Craig allegedly, reportedly (by the Enquirer) started making out with some dude in a gay bar, I imagined the dude looked like Javier Bardem, and I even wrote some slash fan-fiction about Daniel and Javi dry-humping on the hood of a car (the idea still gets me hot). My desire to see Daniel and Javi together grew stronger by the day, and now I have these lovely photo call pics. YES!
A few weeks ago, these was a rumor going around that Daniel Craig was growing out his sketchy, scruffy, two-tone beard for Bond. It still looks like he needs a good shave, but whatever facial hair he's working doesn't look as busted as it did before. Maybe Javi complained that Daniel butterfly kisses were tickling him too much with the beard. IF ONLY. Considering Sam Mendes wants to take Bond to more low-key, emotional place for Skyfall, maybe we will get some good homoerotic action between Javi, Daniel and Ralph Fiennes. OoooooooooooooOOOOOOooooooo.
PS… how exciting is it that Naomie is playing Moneypenny? I'm really glad that they're bring back Moneyponey, and it will be a cute role for Naomie. I hope they make her relationship with James cute, with a wink and some playful sexiness, rather than all "I'm going to bone you know, Moneypenny, and it's going to be damn serious."
PPS… Does the other chick not own a hair brush?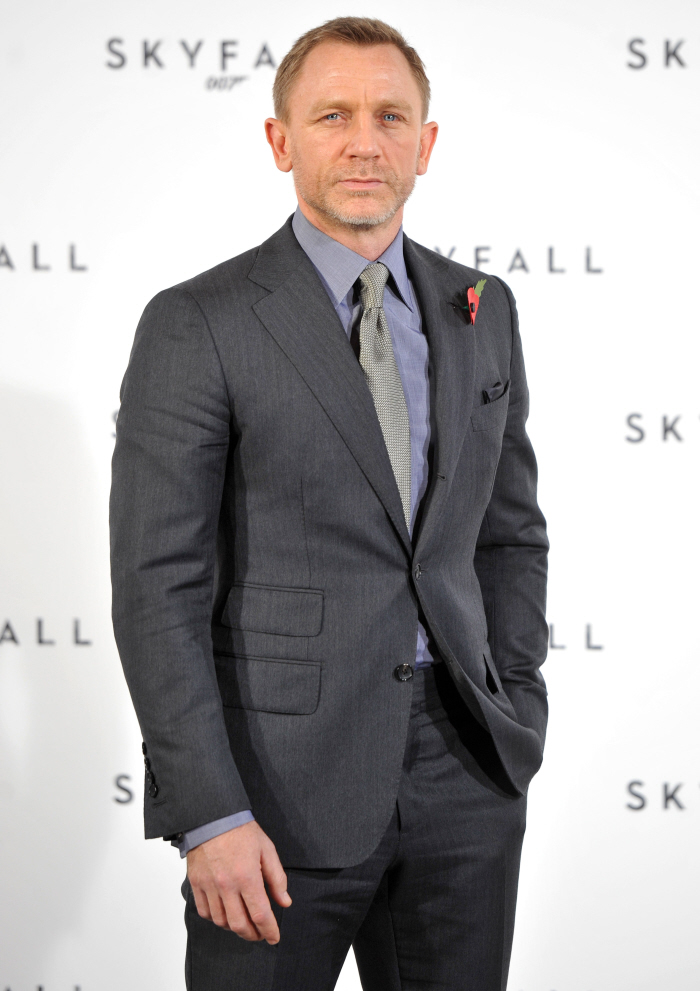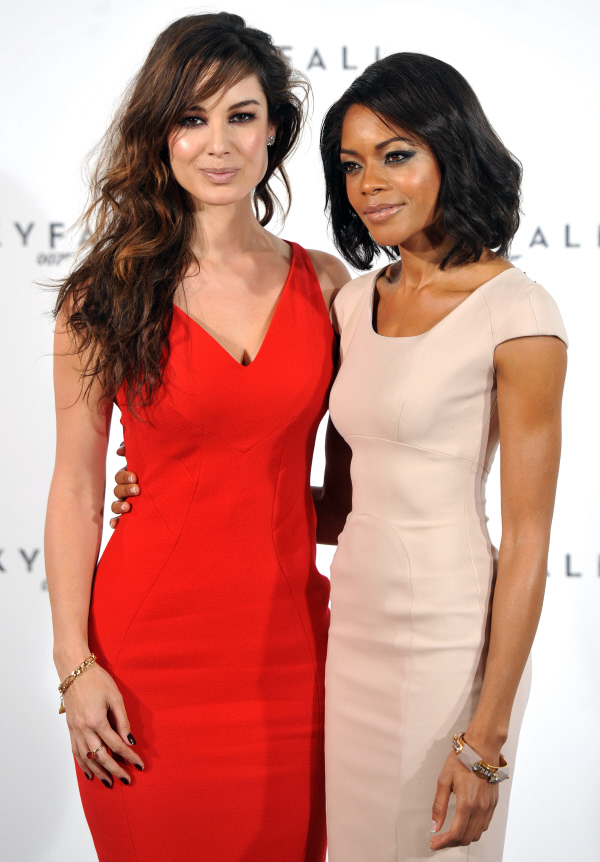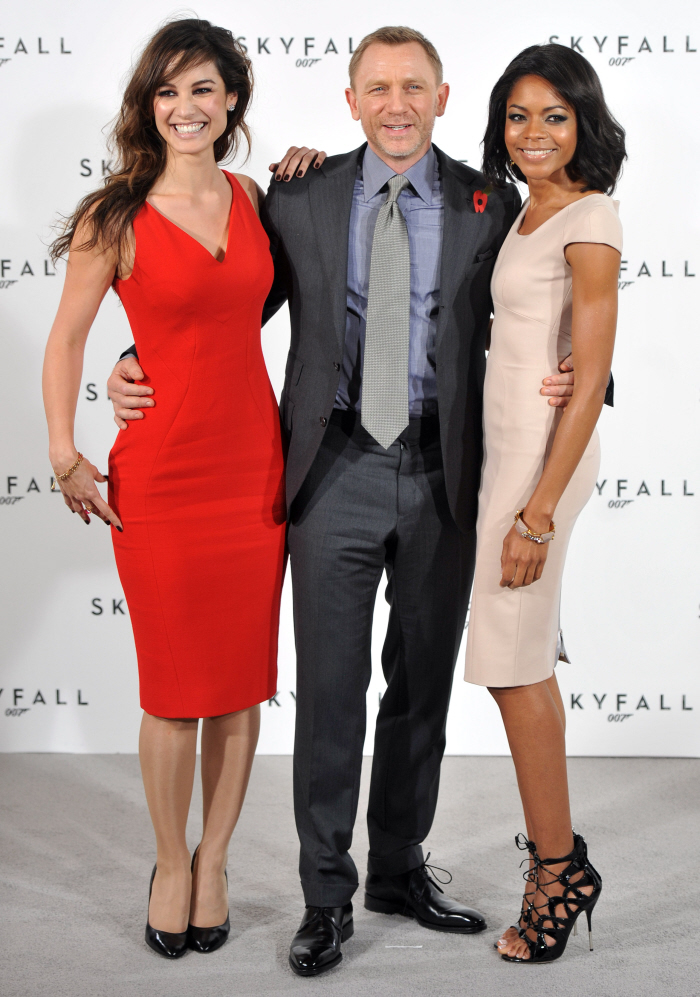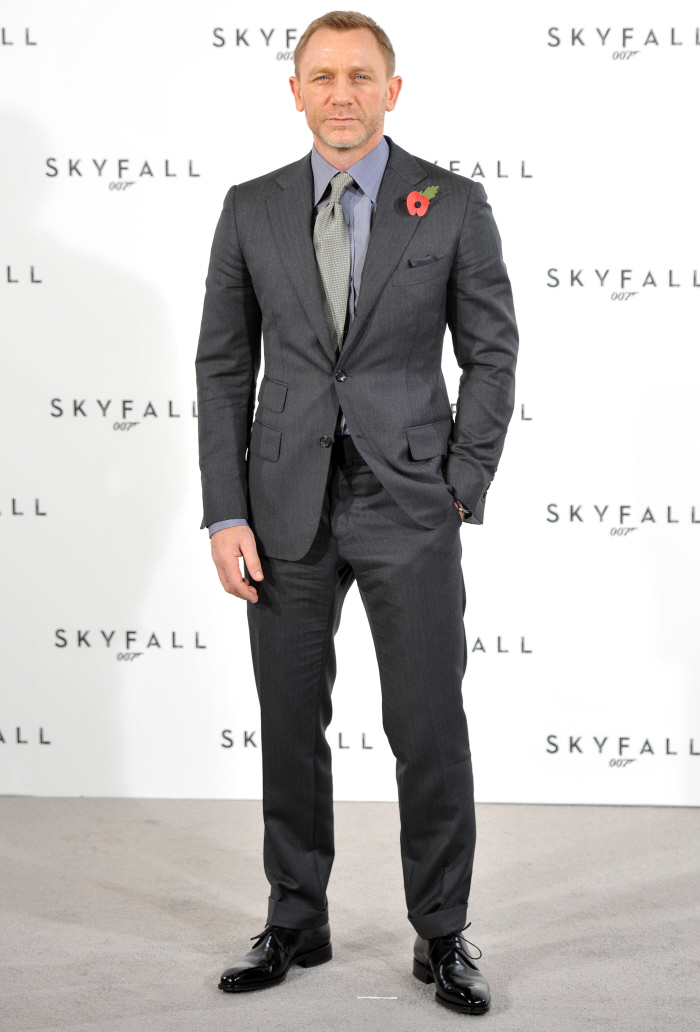 Photos courtesy of WENN.