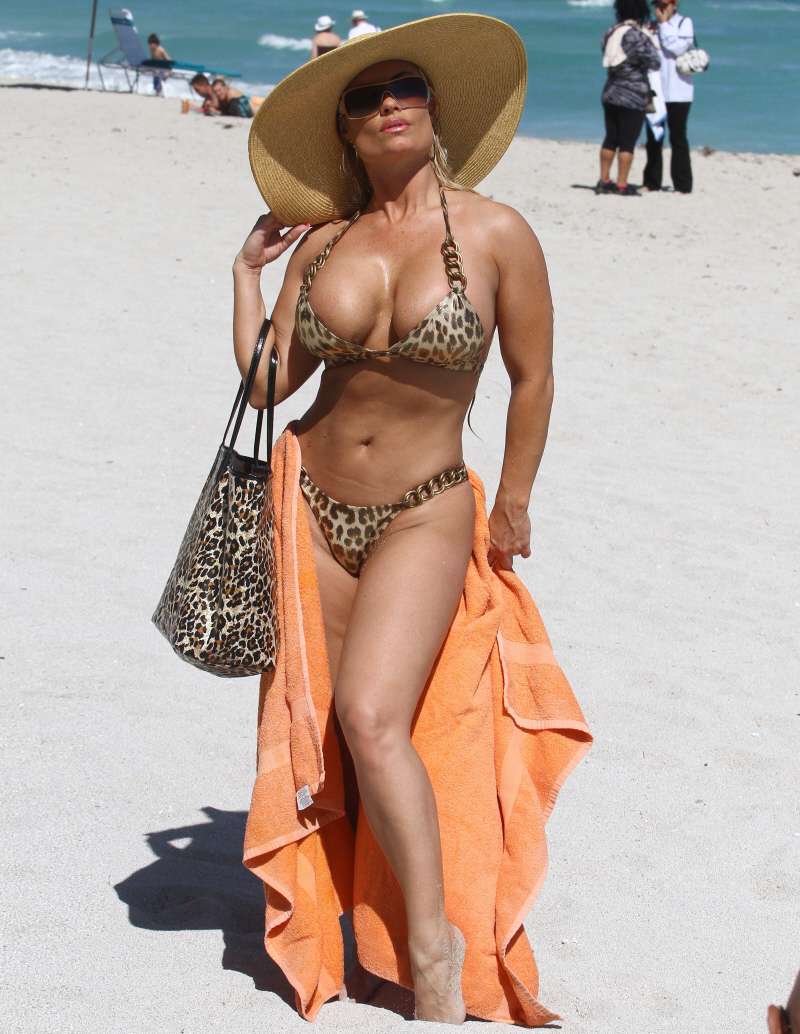 These are photos of Coco (and Ice) in Miami over the weekend, and my first thought was "Oh, she owns a bikini with slightly more coverage than dental floss." Impressive. I would imagine that it's difficult to find bikini with any kind of coverage considering her odd body shape – it's like the thickest hourglass ever, and her waist is definitely slim, but overall, she's just so compact and short… how do you even dress this figure? I have an extraordinarily large bust, but the rest of me fits into normal clothes.
I kind of have to give Ice T's wife Coco some credit. I would never be able to wander around a beach, posing in the surf with my cellulite glistening in the sunlight like Coco. So that's why I have to give her some credit – she's wearing a bikini with more coverage so it's not flat-out indecent, and she's really, really proud of her body. Her confidence makes her appealing. And obviously, Ice adores his wife and her body. As I've mentioned before, I watched several episodes of Ice Loves Coco, and I ended up really liking their relationship. They're really sweet together and they have a surprisingly strong marriage.
So, in the end… she's not quite Kelly Brook and her hourglass figure extravaganza, but I'm still glad that Coco exists. She gives me joy.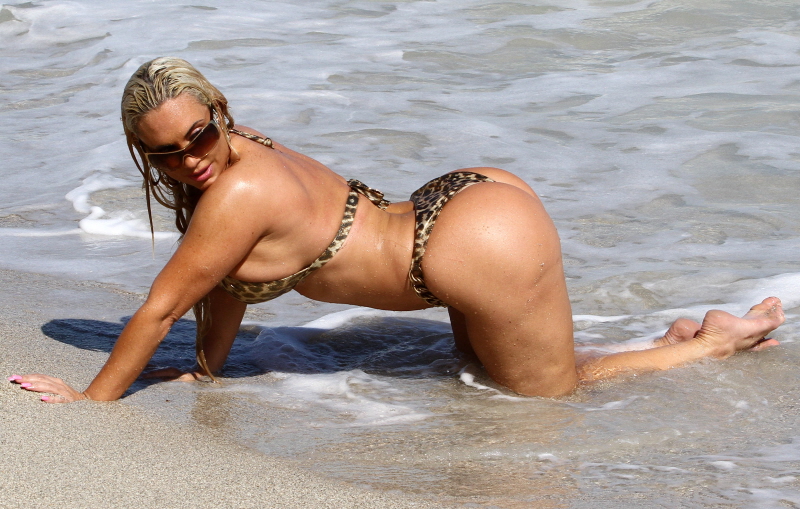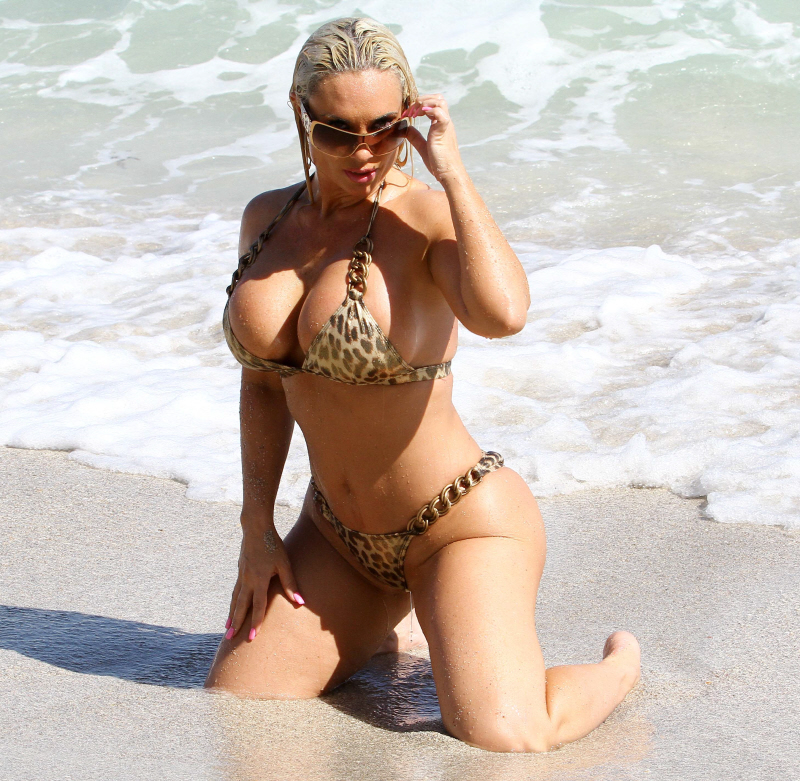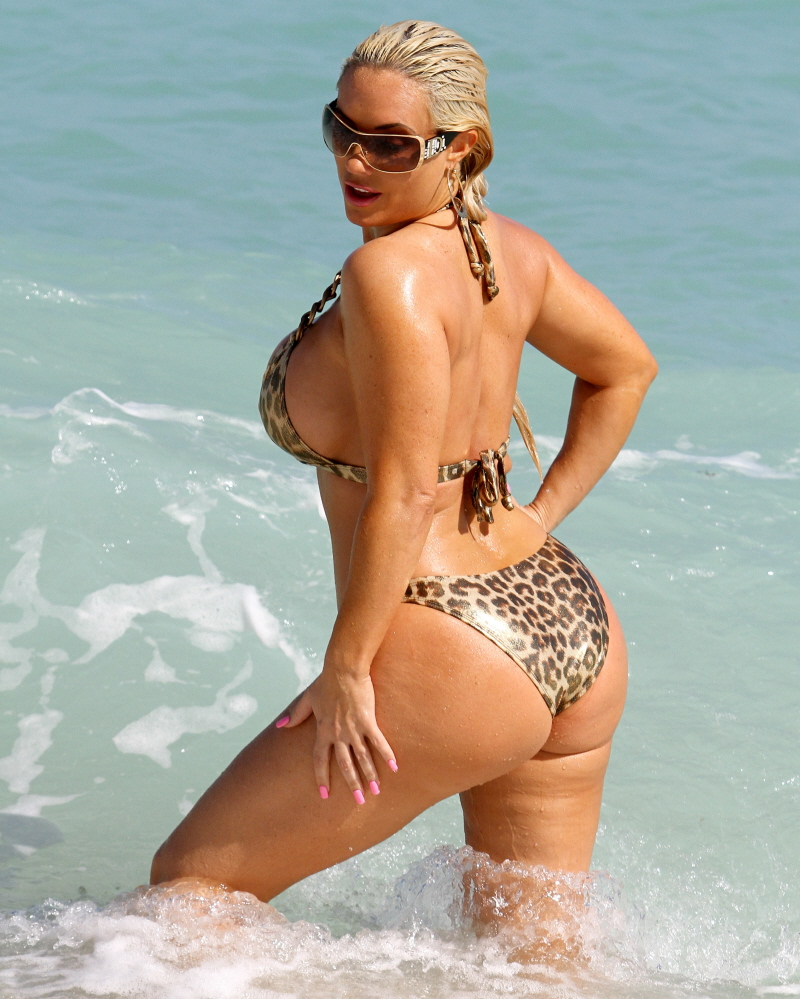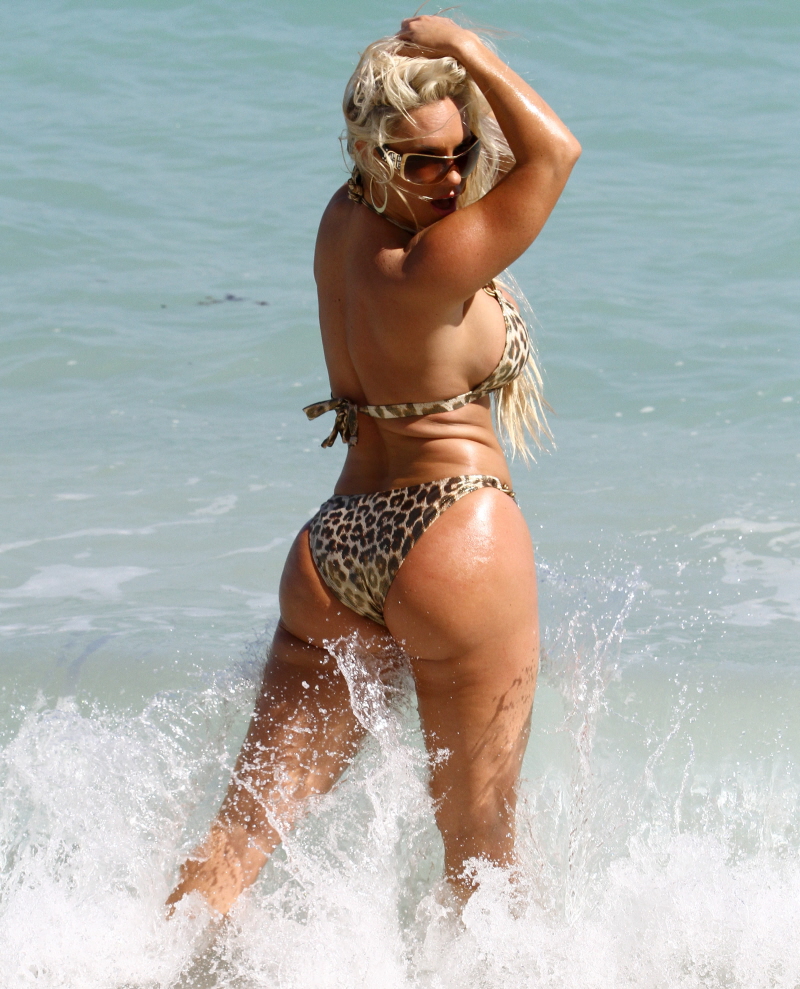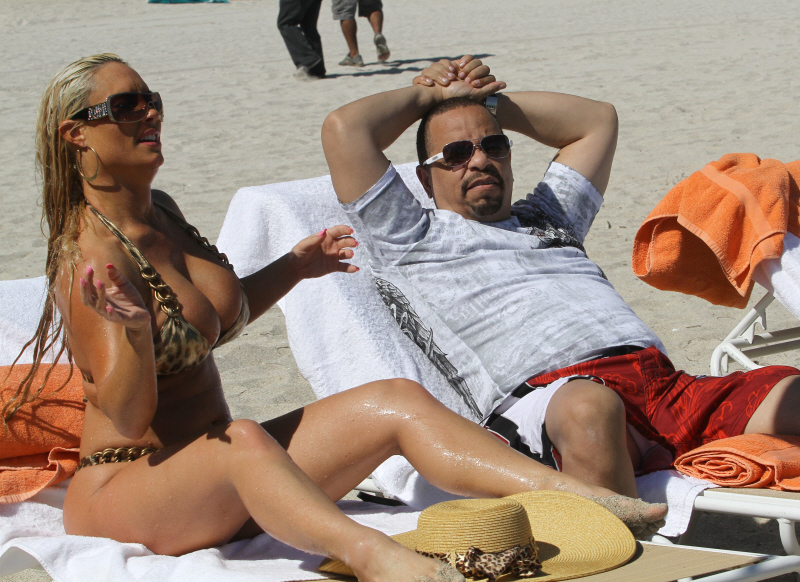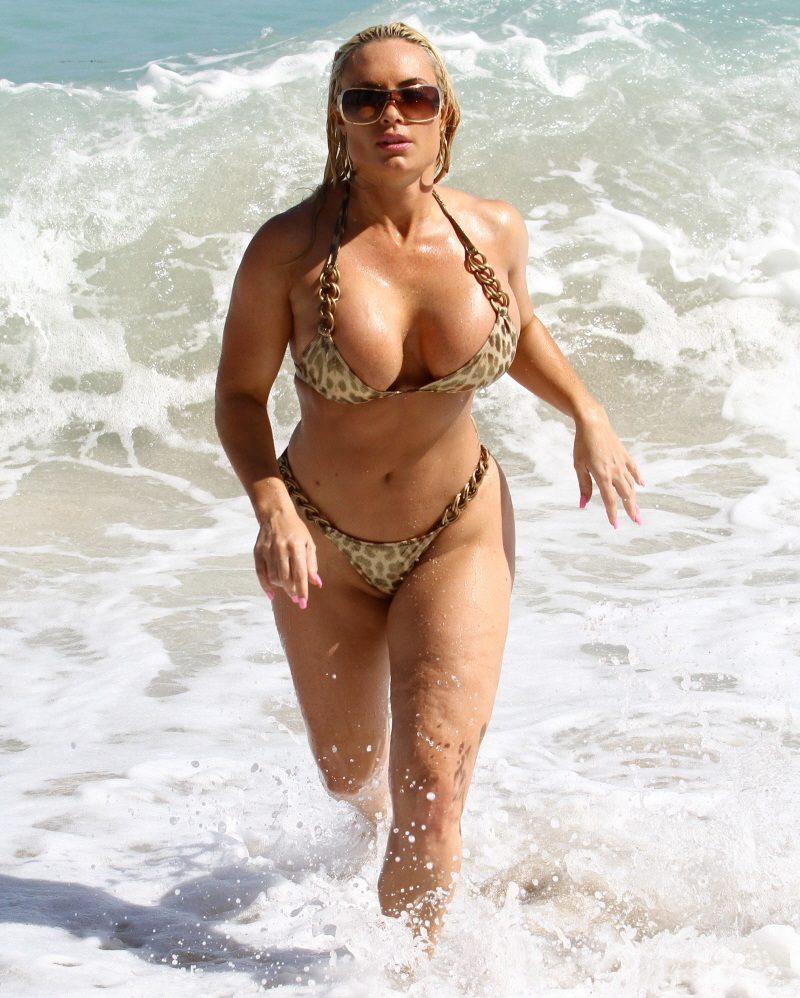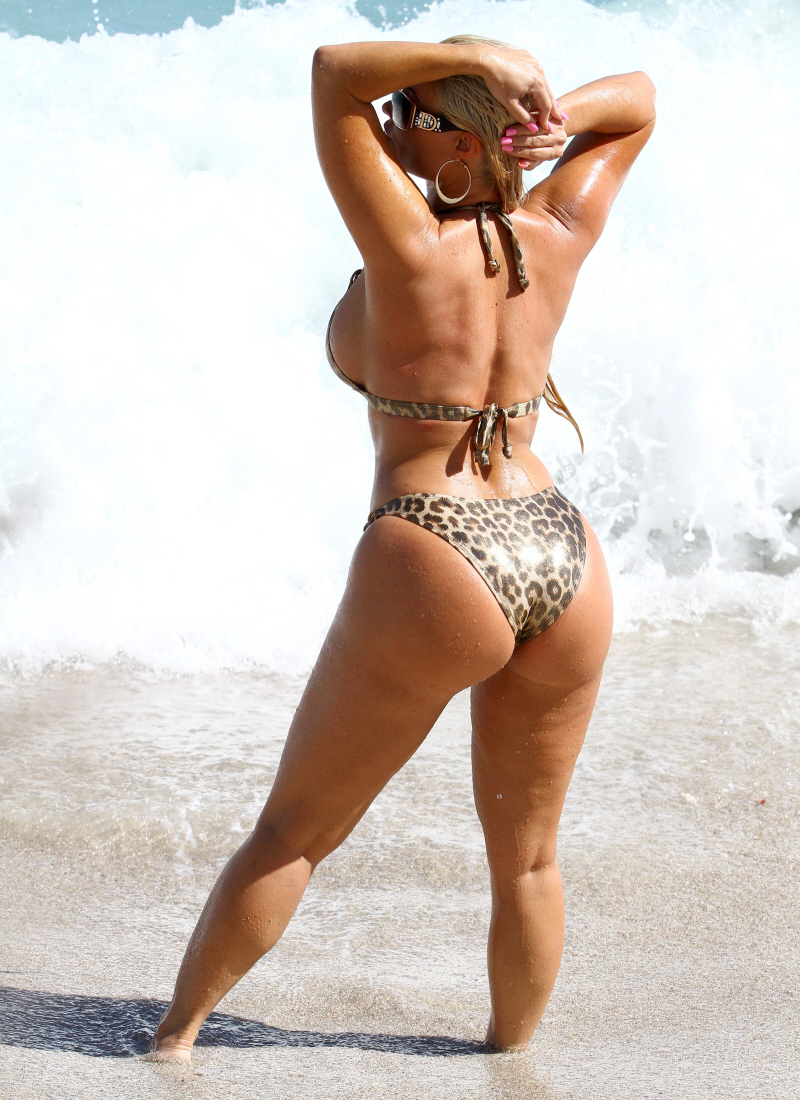 Photos courtesy of Fame.