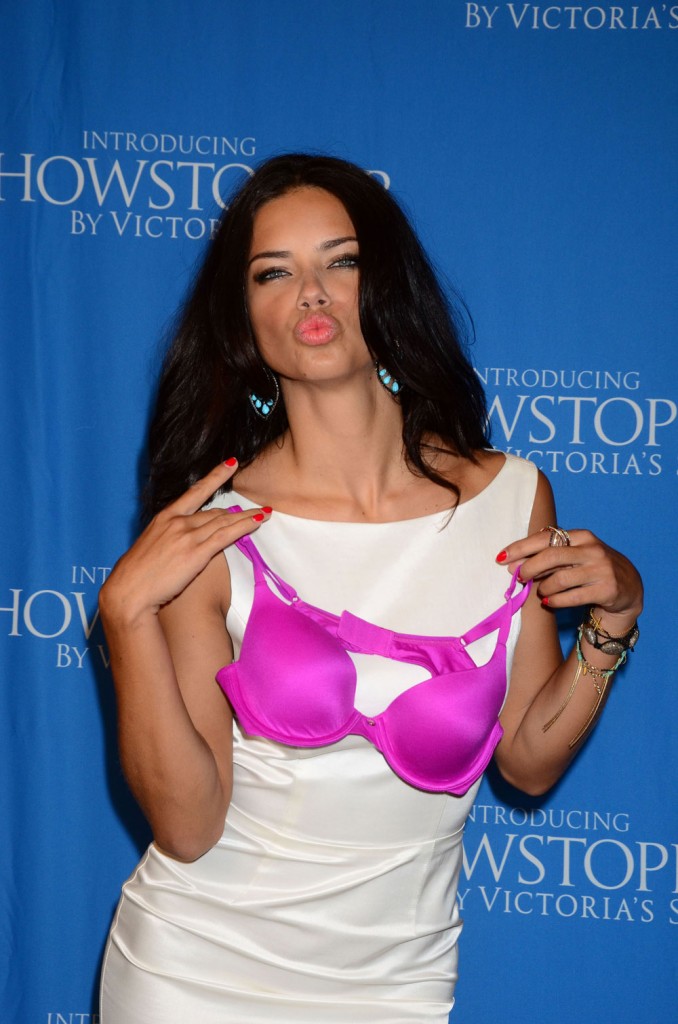 Adriana Lima is a 30 year-old Brazilian model and the mother of a two year-old daughter. Like so many other models and celebrities, Lima dropped the weight fast when she had her baby. She drew ire when she said that it was "easy" to lose the baby weight on one hand, while admitting that she didn't eat any carbs and often worked out twice a day. That wouldn't be "easy" for most people, but we don't have her job or her money and no one pays us for being "hot." In a new interview ahead of tomorrow's Victoria's Secret show, Lima reveals that she goes to even more extremes to bare almost all on the runway. She drinks only protein shakes for nine days ahead of time and doesn't drink water for 12 hours before a show so she's sufficiently skinny and "dried out." That sounds like torture to me. Plus she still works out twice a day.
What does it take to get the body of an Angel?

Egg powder, twice-daily workouts and no solid food.

Brazilian beauty Adriana Lima told the Telegraph just how much strenuous dieting and sacrifice to look effortlessly perfect for the annual Victoria's Secret Fashion Show.

The 30-year-old model, who said she's been working out with a personal trainer every day since August, has doubled her regimen now that the show is coming up on Nov. 29.

She lifts weights, she boxes, she jumps rope — and starting three weeks ago, she's been doing it twice a day.

She also sees a nutritionist who measures out exactly what she needs to stay healthy but also keep her svelte. She drinks a gallon of water a day.

Then, nine days before the show, she says goodbye to solid foods and drinks only protein shakes. She is allowed to stop drinking that daily gallon of water and just drink normally until 12 hours befor the show.

Then, no liquids allowed at all.

No liquids at all so you dry out; sometimes you can lose up to eight pounds just from that, she said.

Sources close to the process of getting ready for the $10 million production say the models train like Olympians for their big moment on the runway.

"Adriana works really hard at it. It's the same as if you were a long-distance runner," said Sophia Neophitou, chief stylist for this year's show. "They are athletes in this environment — it's harder to be a Victoria's Secret model because no one can just chuck an outfit on you, and hide your lumps and bumps."

Despite the constant workouts, and missing tasty foods, Lima, a 30 year-old mother, said that it's all worth it.

"It opens up so many doors, everyone knows your name, the whole world knows you now," she said. "Any model in this world would love to be an Angel."
[From The Daily News]
If I didn't eat solids and worked out even once a day I would pass out. I need to have snacks at the gym because when I work out too hard I get dizzy from low blood sugar. Most other people can handle it, but I can't give blood either or I'll faint. It baffles me that there are people who can drink only protein shakes, work out twice a day, deny themselves water and still function. There's something abnormal about it, and of course it's also totally unhealthy and unsafe. But Lima is skinny, and she obviously thinks it's worth it. What a great message to send to young women. Being a VS model "opens up so many doors" so it's totally worth it to not eat for over a week! Lima isn't even the tiniest VS model and those models are comparatively healthy when matched against high fashion models. It makes you wonder what those poor girls are doing to stay thin.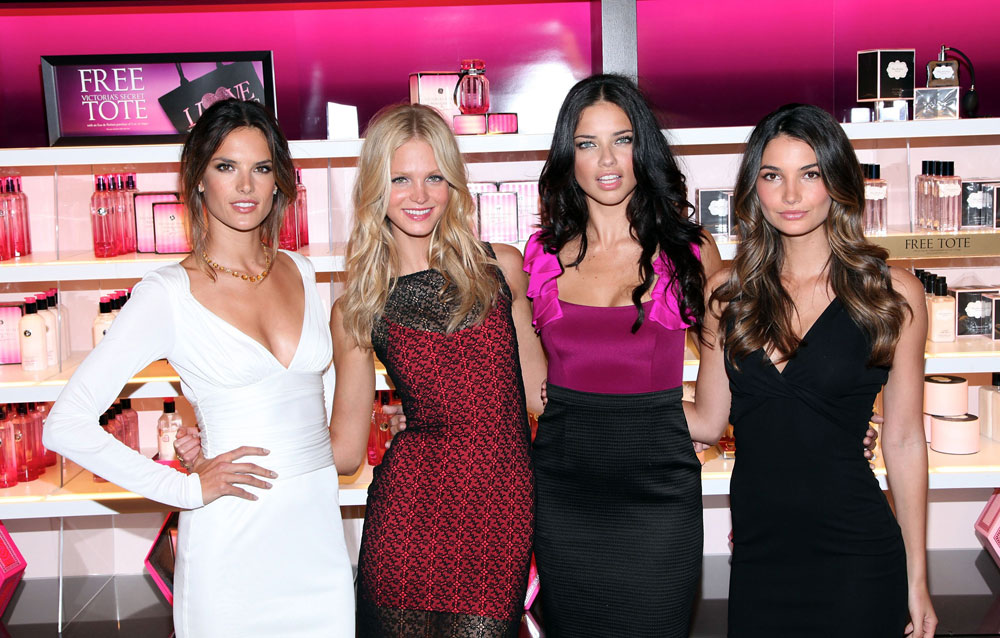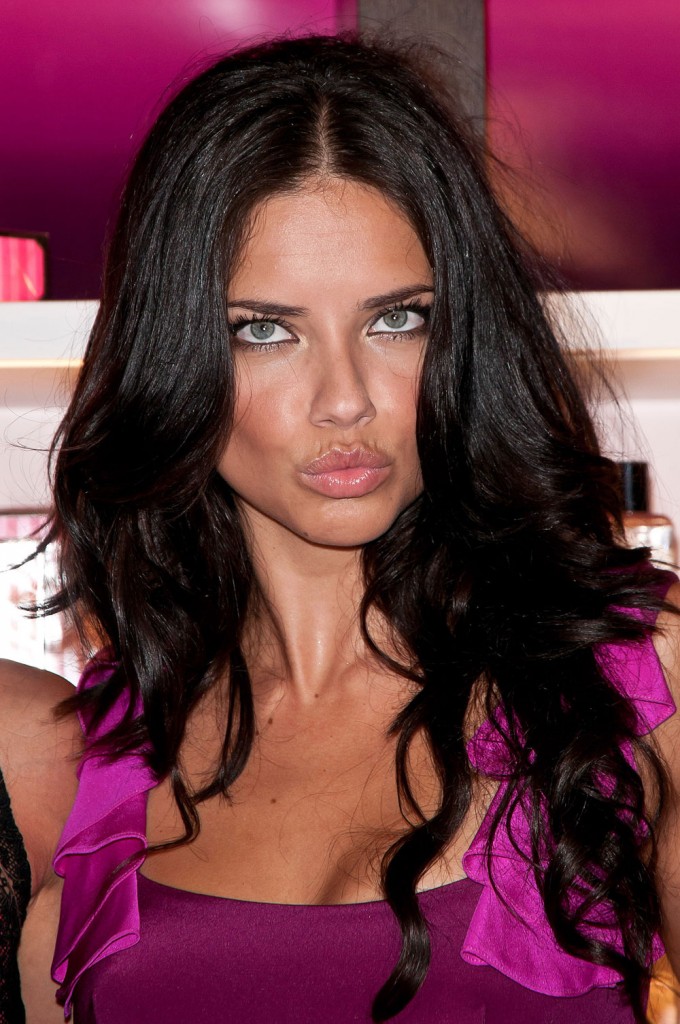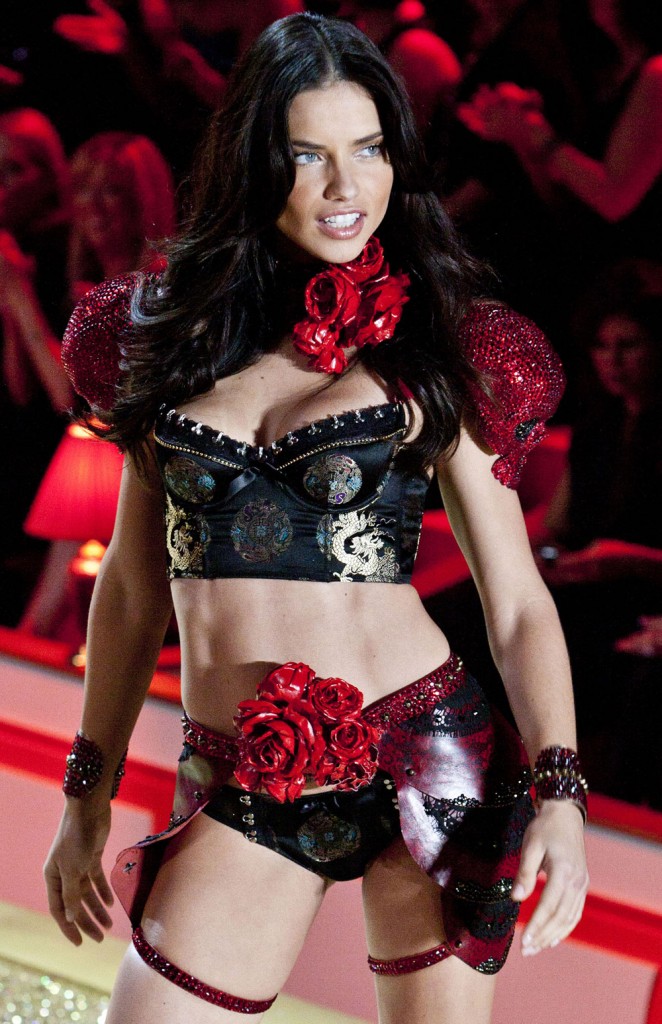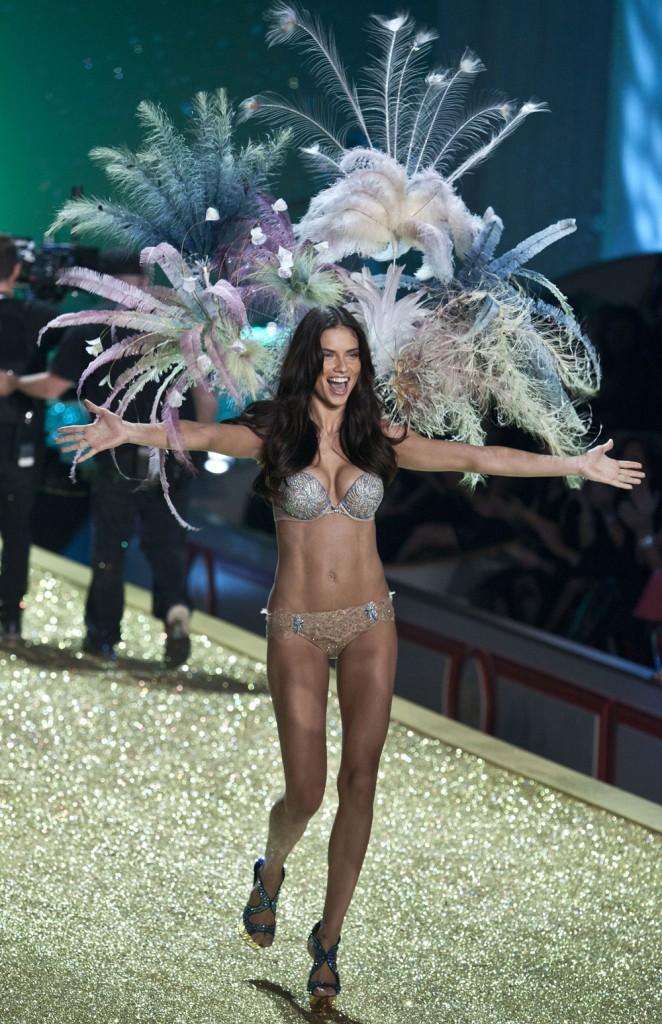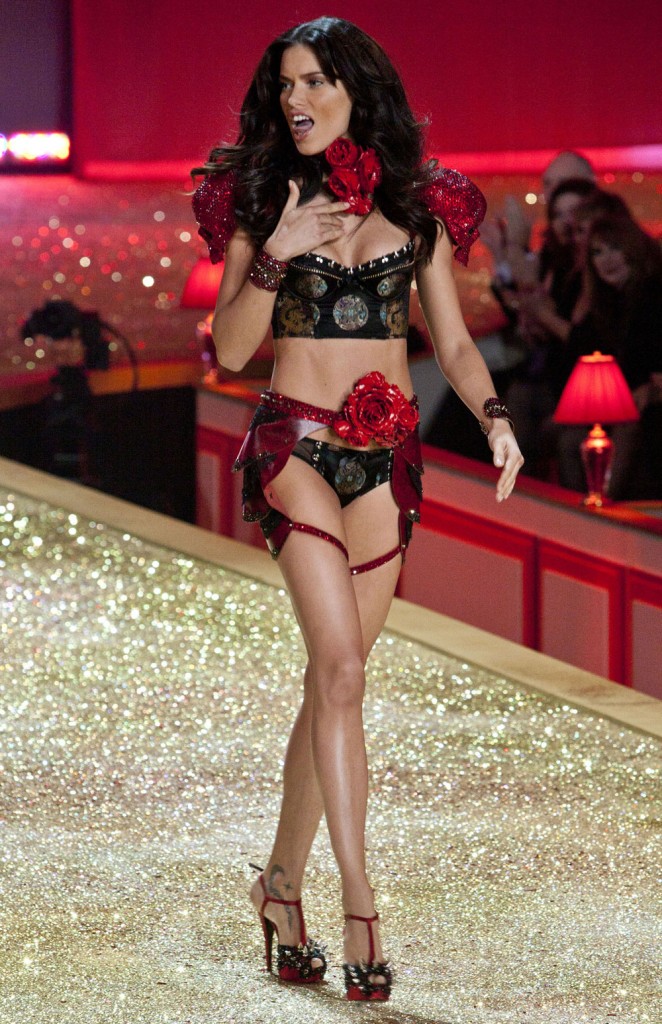 Photo credit: WENN.com