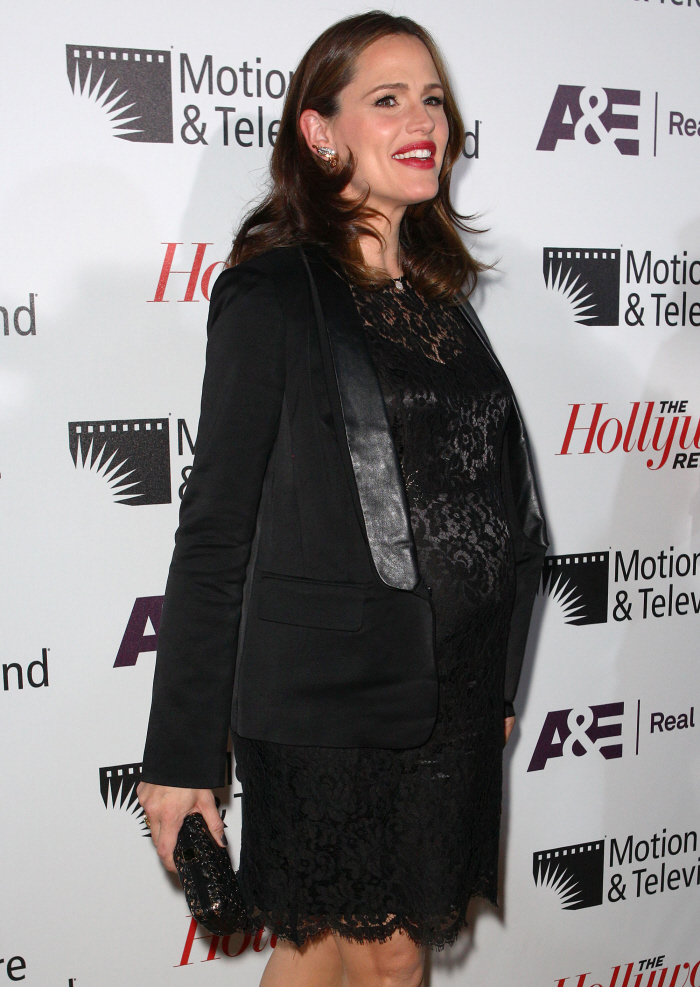 If you've been watching The Rachel Zoe Project for long enough, you get to know how Rachel works with some of her bigger clients. Most of the big names don't actually want to appear on the show, but Rachel must have worn some of them down, because many end up doing at least one appearance. You get an idea of these celebrities not only from their brief appearances, but by how Rachel and her staff talk about the clients. Like, Zoe Saldana comes across as a know-it-all pill who thinks she can pull off anything straight from the runway. Kate Hudson seems flaky and self-absorbed, and she and Rachel have a very sycophantic relationship. Johnny Weir is always fabulous, and he can work stilettos better than most women. Demi Moore is a demanding perfectionist about her "look". Cameron Diaz wants what no one else has, and Rachel will do anything to get it for her.
Quite honestly, Jennifer Garner comes across the best out of all of Zoe's clients. I may hate Garner's casual style – which I'm guessing she does herself – but on red carpets, Jennifer pretty much just wears what Rachel tells her to wear, and she can look decent/good to great. Garner even did a sit-down interview once for TRZP, and she admitted that she really doesn't know much about fashion, but whatever she's learned, she's learned at Rachel Zoe's feet. I get the feeling that Zoe pushes Garner to wear more vintage, to really pour on the glamour for big occasions, and to go with big designers like Oscar de la Renta and Valentino instead of experimenting with lesser-known labels.
Anyway, now I know something else about Rachel Zoe's relationship with Garner – Jennifer claims that Rachel won't let her wear maternity clothes. Rough!
Before giving birth in March, stylist Rachel Zoe was one of the most fashionable pregnant women in Hollywood — so it comes as no surprise that her client Jennifer Garner is too.

"Rachel is still determined not to put me in maternity clothes," Garner, 39, told reporters at a special screening of Butter at Grauman's Chinese Theatre in Hollywood Sunday.

"I think she was so little when she was pregnant, she didn't wear them. Sooner or later, she is going to have to put me in them!" Garner laughed. "Eventually that's going to happen, but so far she's gotten her way!"

The Lanvin-clad actress — currently expecting her third child with husband of six years Ben Affleck, 39 — added that she has about "four months to go" until her due date.

"Jen has always wanted three kids," a source recently told Us Weekly. "This was her plan all along."
[From Us Weekly]
So I'm guessing that the wrinkled Lanvin is not maternity-wear? Ugh. On one side, I understand that Rachel is just trying to ensure that her client have the best styles available to her and maybe Rachel is taking this as a personal challenge to find great clothes that will work as maternity-wear. On the other side, it feels like Rachel expects every girl she works with to starve, even when they're pregnant. Rough.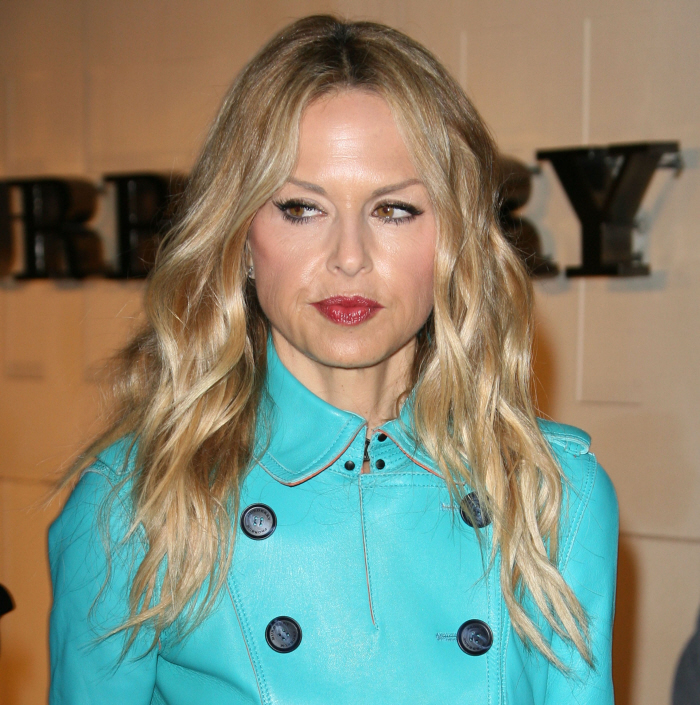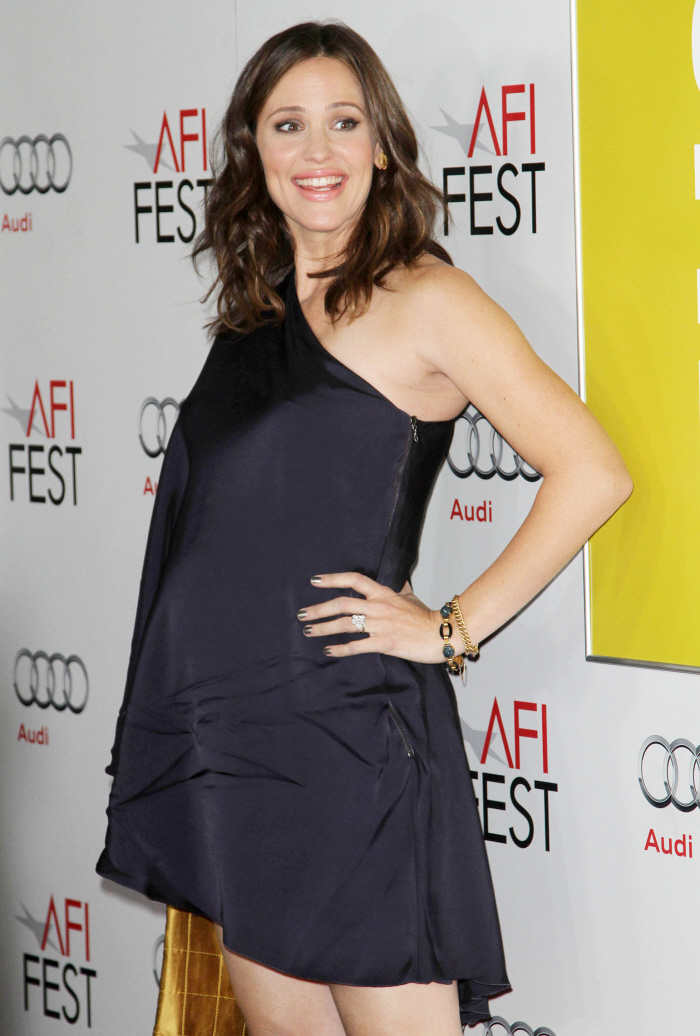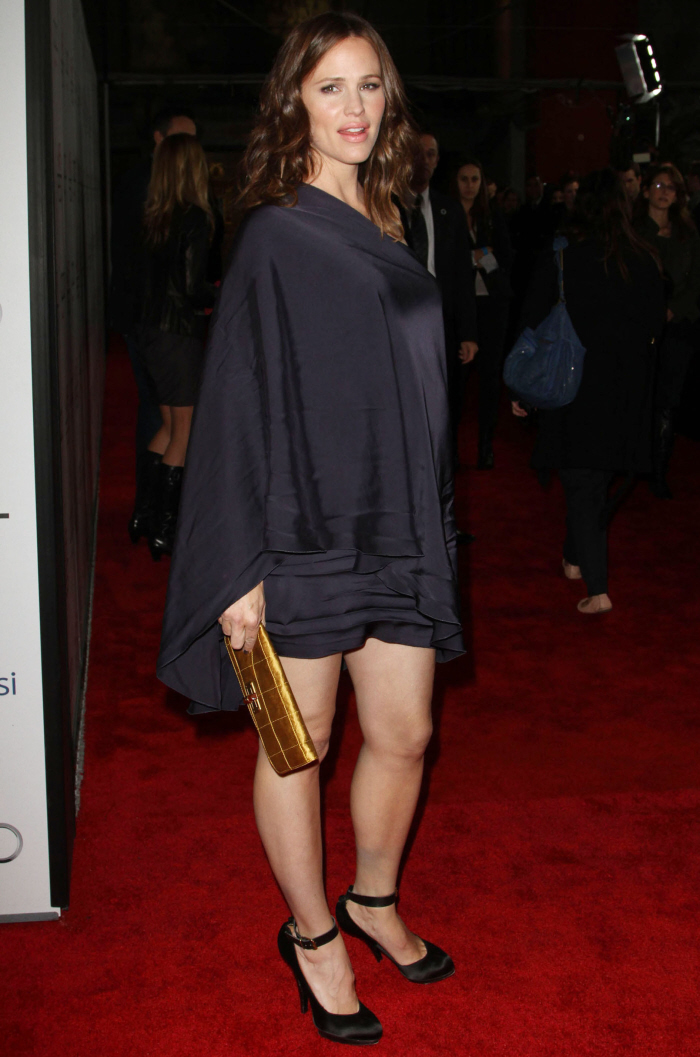 Photos courtesy of WENN.