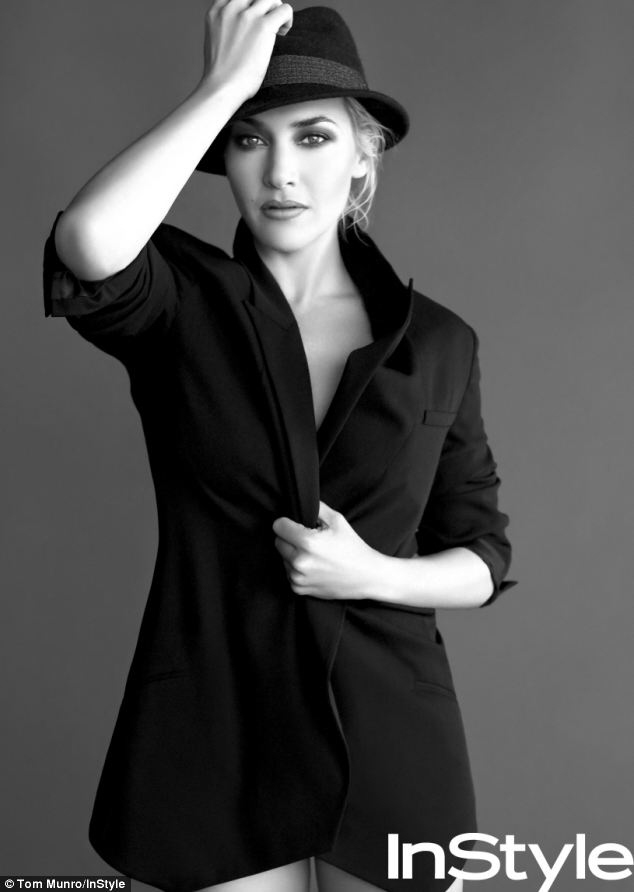 Kate Winslet is featured in the new issue of InStyle Magazine – I think it's the December issue of InStyle UK. These are some shots from the pictorial. Winslet spends most of the interview talking about makeup, and you can tell that she loves talking about and applying her own makeup way more than someone like Gwyneth Paltrow. Winlset even talks about the "peach fuzz" on her face which many of you have noted – I don't mind the peach fuzz, but sometimes Winslet walks a red carpet with a full blown mustache. Still, I enjoyed this because Kate seems to really care about makeup application and stuff. It also seems kind of like a testimonial advertisement for Lancome, the brand she reps.
Kate likes to do her own makeup: "I like to do my own make-up. I believe in less is more. Recently, I wore a simple, black Victoria Beckham column dress with long sleeves and small, gold belt detailing on the front. I knew that a curly hairdo would have completely gone against the dress, so we went for a high sculpted ponytail, with a little bit of height in the front. It pulled the whole look together."

What glamour is to Kate: "Glamour to me is about remaining graceful and understated. For example, with very bold lip colours, you can't overdo the rest of your face. With a bright-red party lipstick, just go with lots of mascara and keep everything else clean. I love Lancôme's L'Absolu Rouge lipstick, as it lasts. Unless you spend the whole night snogging, you won't need to reapply it.'

Mix foundations: "I rarely rely on one foundation – mixing two colours can make a big difference. I never use too much powder, only in the right areas [such as the T-zone]. I have peachy fuzz on my cheeks, so I have to be careful with powder."

Picking the right dress for her body: "The comfort factor is all about the dress for me. I'm lucky to go in and out at the right places, proportionately that's something I inherited from my mother. I enjoy my shape and my curves. At the same time, you have to know how to dress. If you are hippy, then pleats off the waist? Forget it! You absolutely cannot wear them. It's about knowing how to work with the right fabric."

Beware of white: "Recently, I was presenting an award and I wore a lovely white Narciso Rodriguez dress with black trim. It was gorgeous but it was terrifying. You can't hide a thing in white and if someone gets a bit merry with a glass of wine too close to you, you're absolutely done for. Then, they started serving dinner, and the first course was beetroot salad. I was terrified for the entire night, from start to finish."

Toenail polish: "There's nothing like red polish on toes. I don't have much time for pedicures, but if I haven't done anything to my feet for months and I look like a Neanderthal woman, a coat of red means you can somehow get away with anything."
[From The Telegraph and The Mail]
Just a few things – I believe that Kate really does go to extremes when she wants to lose weight. I've never bought her whole, "I never diet" crap – I think she just don't want to be a bad role model for girls or whatever, or maybe she just doesn't want to admit that at various times, she's "gone Hollywood" and lost a bunch of weight and over-bleached her hair and gotten her eyes done. That's my second thing – I think Kate has been wearing a lot of heavy eye makeup recently because she's covering up some eye work. But other than that, I've always found her pretty. She has amazing skin and I believe she's mostly real. The problem is when she tries to convince everyone that she's 100% real.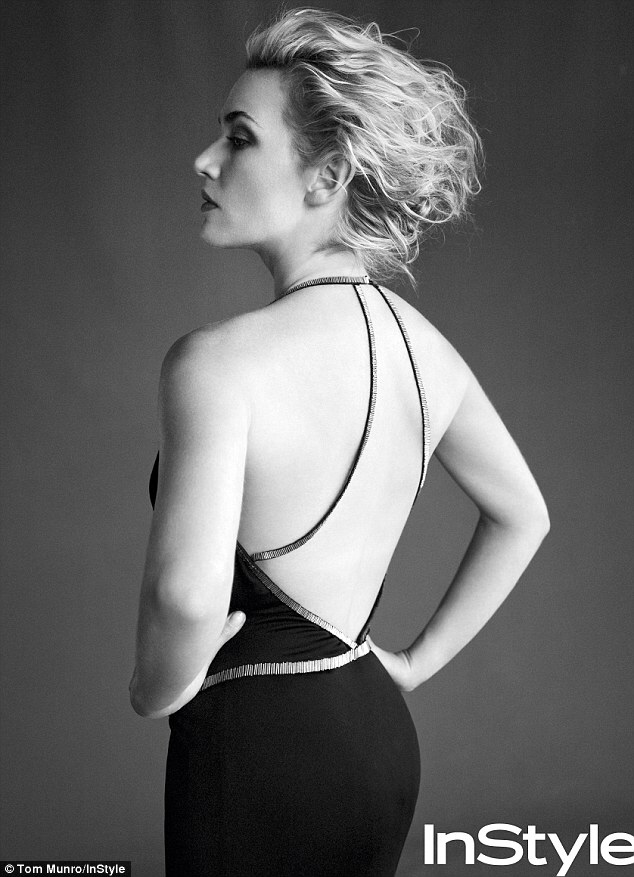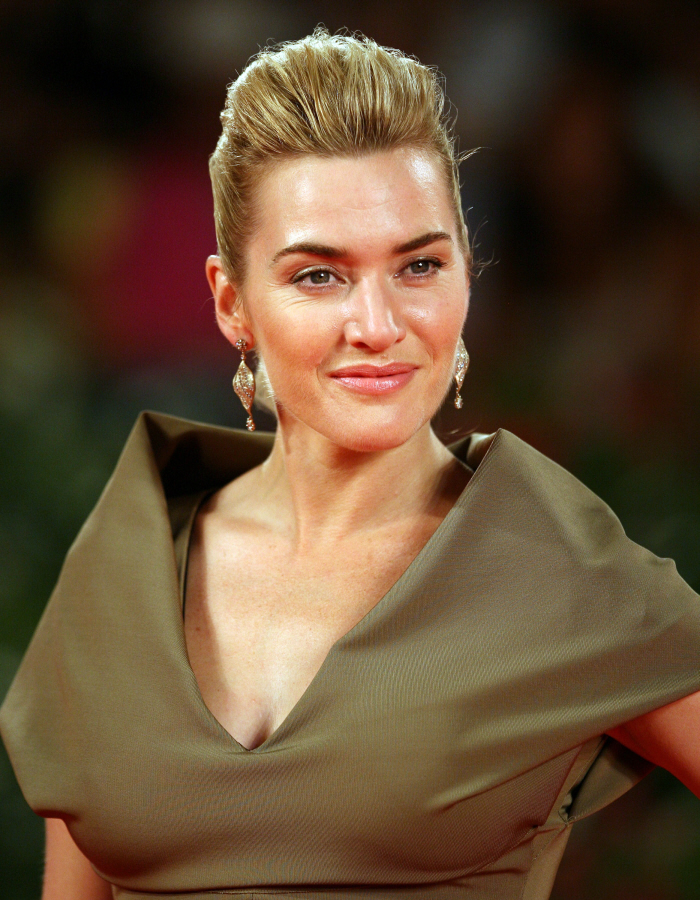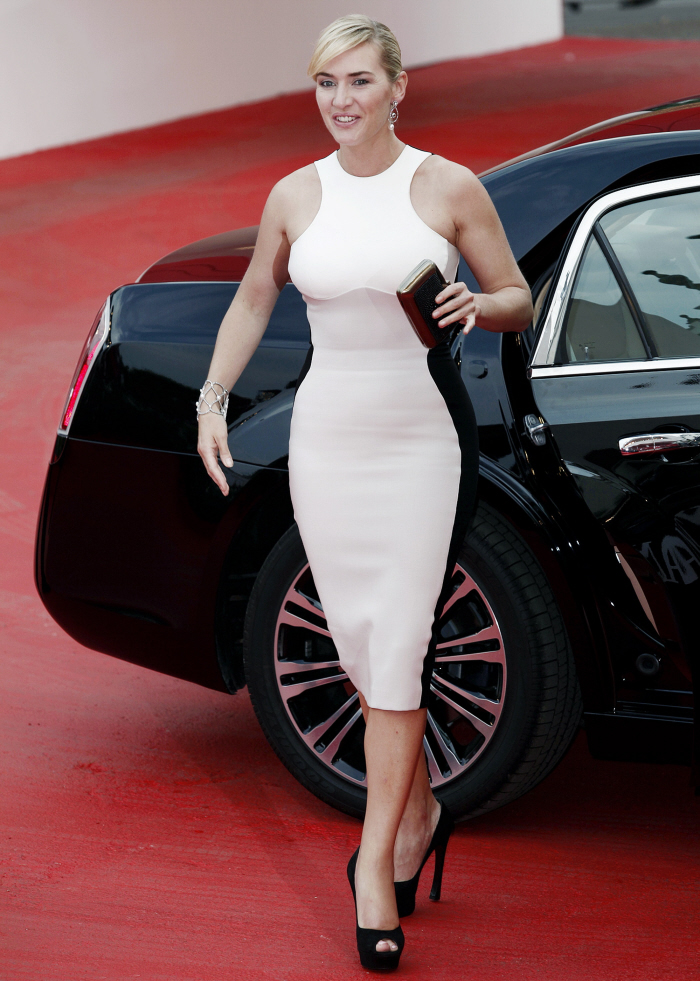 Photos courtesy of InStyle UK and WENN.