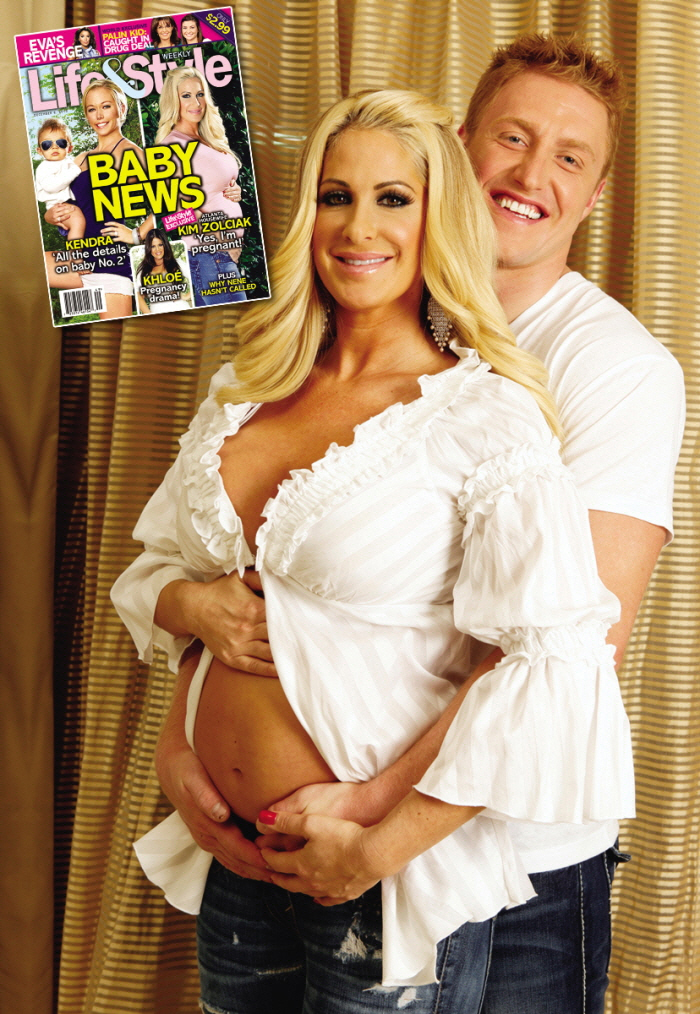 Back in May, Real Housewife of Atlanta and professional Barbie-wig model Kim Zolciak gave birth to a son, Kroy Jagger Biermann. Kroy's daddy is (also named) Kroy Biermann, and he's an Atlanta Falcon, and surprisingly enough, Kroy (Senior) was all for buying the cow after he got the milk for free. Kroy and Kim got married on Friday (11/11/11) and they confirmed the news to Life & Style:
Life & Style can exclusively confirm that Kim Zolciak is officially off the market! A rep for the Real Housewives of Atlanta star confirms to Life & Style that Kim and Atlanta Falcons defensive end Kroy Biermann said "I do" in a beautiful ceremony in Atlanta on Nov. 11.

"This has been the happiest day of my life," Kim exclusively tells Life & Style. "It's been perfect. It's been a dream come true."

As Life & Style previously reported, Kim, 34, and Kroy, 26, got engaged in October after welcoming their first son, Kroy Jagger, together in May.

"He makes me a better person," says Kim. "I love everything about him."

The couple met at a charity function in 2010, during the filming of the third season of the hit Bravo reality series. Kim has two daughters, Brielle and Ariana, from a previous marriage. This is the first marriage for Kroy. Congratulations to the happy couple!
[From Life & Style]
Kim is bats–t crazy, but I still wish her well. I'm glad she found someone unmarried this time, and I'm glad she got her happy ending with a wedding and a baby (in no particular order). Kroy (Senior) doesn't seem all that bright, but he seems to like Kim and I have high hopes that they have a solid relationship. Did anyone else notice something sketchy about the ages, though? Just a few months ago, Kim was identifying herself as "32" (LOL). And now magically she's "34"? WTF. Maybe with the love of a good man, she will continue to raise her age until it gets closer to reality. Congrats to Kim, Kroy and Kroy.
By the way, ONTD says that Kim walked down the aisle in a second-hand dress that she paid $58,000 for. Bitch didn't even haggle – she just paid the listed price for a second-hand ("used") dress that is pretty ugly.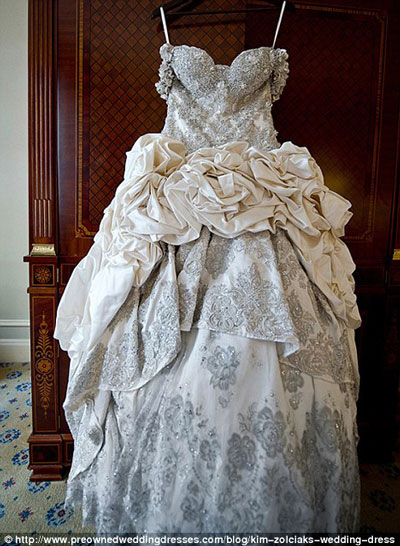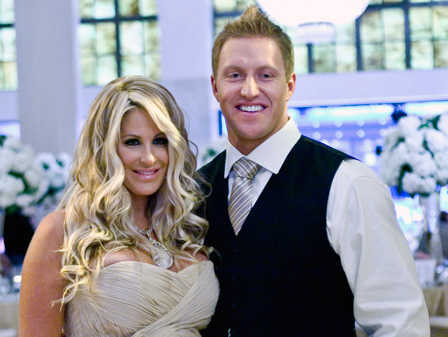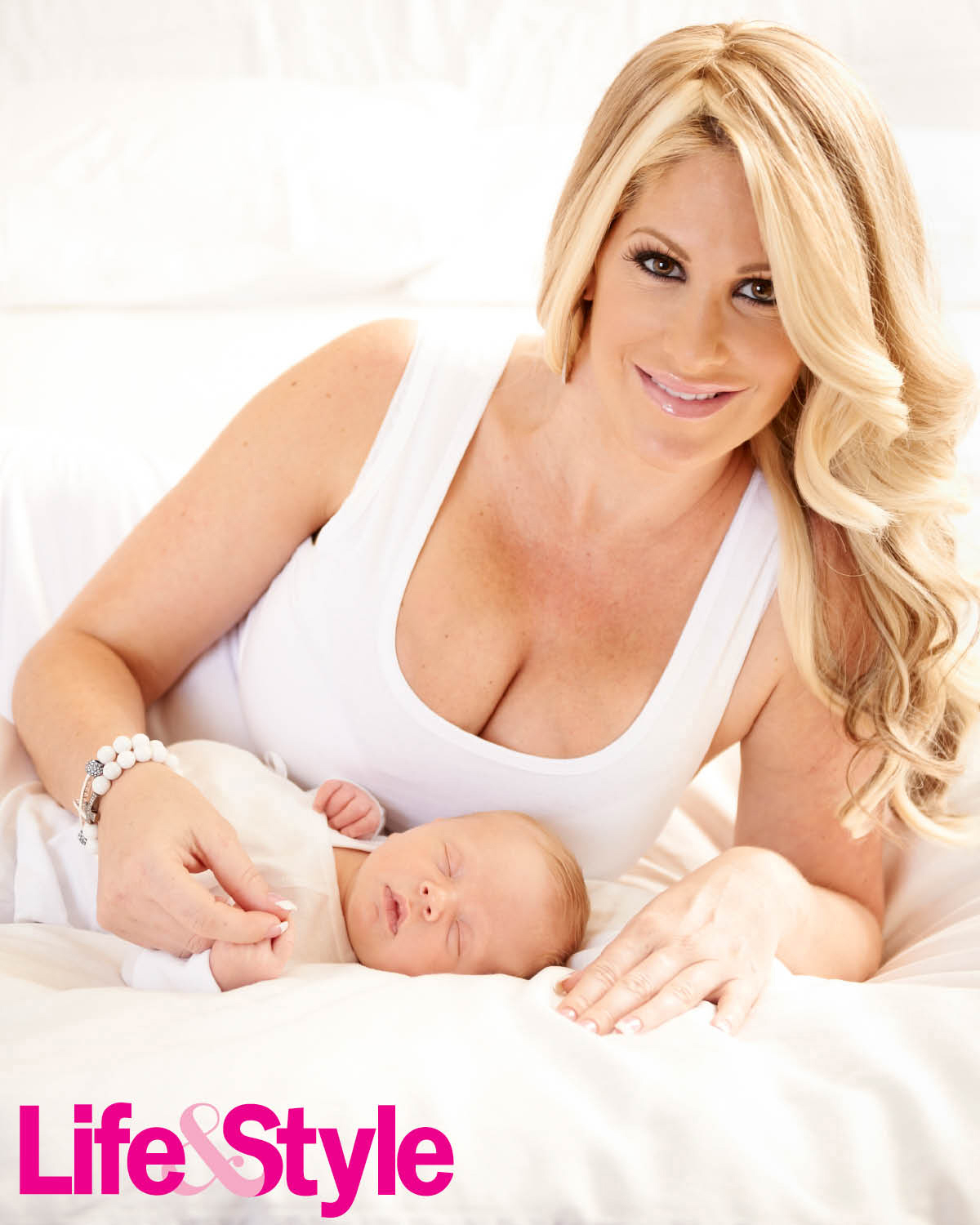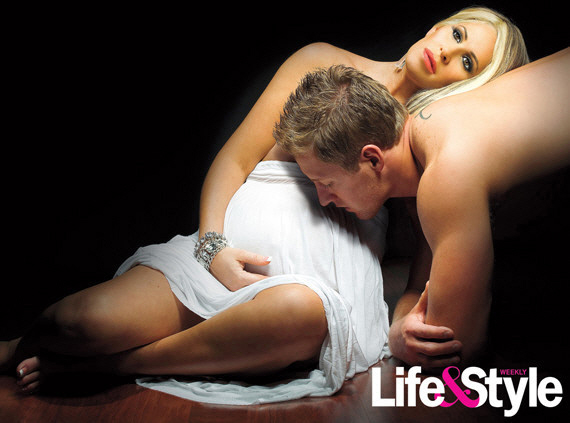 Photos courtesy of ONTD, Life & Style.