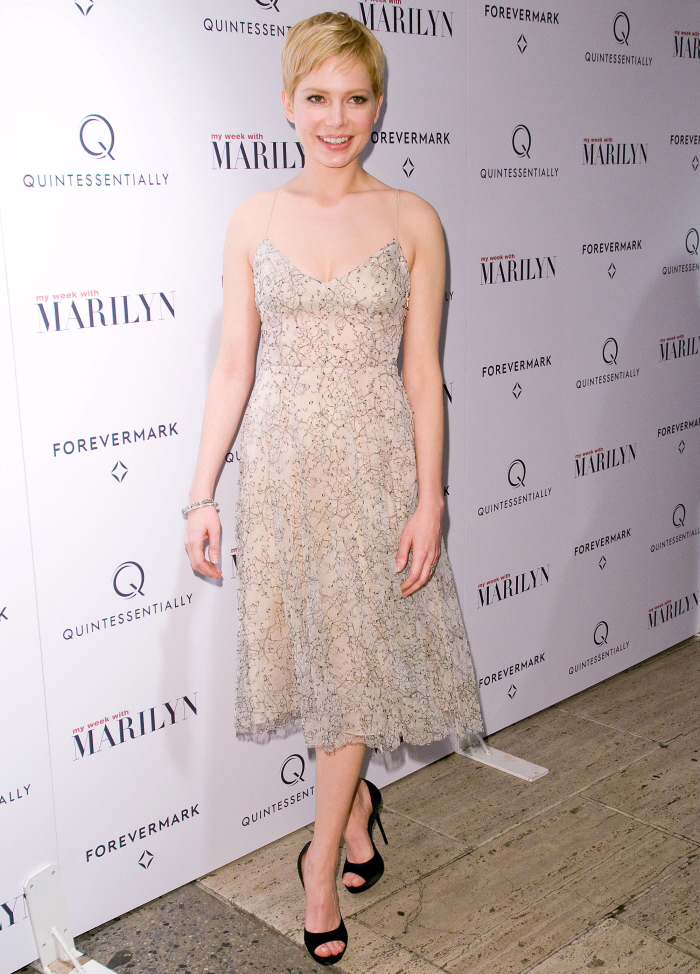 Dear Michelle Williams,
We get it. You're virginal and pure. You are fragile and delicate. Noted. You always wear creams and whites and barely-there beiges and those colors combined with your skin, it's blinding me. Try blue. Try red. Try violet. Because these creams and whites and are making my eye twitch.
Love, Me.
So… yeah. These are photos of Michelle Williams and Kenneth Branagh at the NYC premiere of My Week With Marilyn last night. Michelle wore this wispy little white Erdem dress and black Roger Vivier shoes which don't really go with the dress. The dress itself is very pretty. I would love it on Sofia Vergara. I would love it on Angelina Jolie. I would not love it on Anne Hathaway. You know why? Because much like Michelle, Anne Hathaway is too pale to make these creams and whites work. And much like Michelle, Anne is the other girl who would also try to make this dress work.
Note: I'm not hating on pale girls. I love the pale and proud girls. I love all of you and your SPF. I love nothing more than a pale person with some adorable freckles. I just wish *some* pale girls would know when they're giving people snow-blindness when they wear colors that are much too light.
By the way, doesn't Kenneth Branagh look good these days? I haven't liked him in a while (the Emma Thompson thing), but he's aging really well, isn't he? Very distinguished and dashing.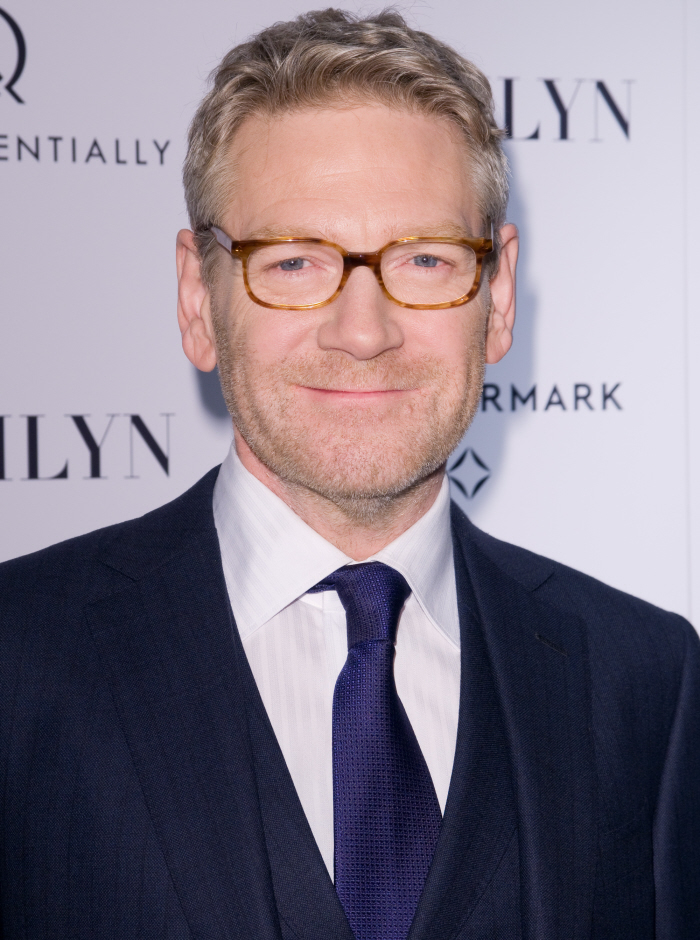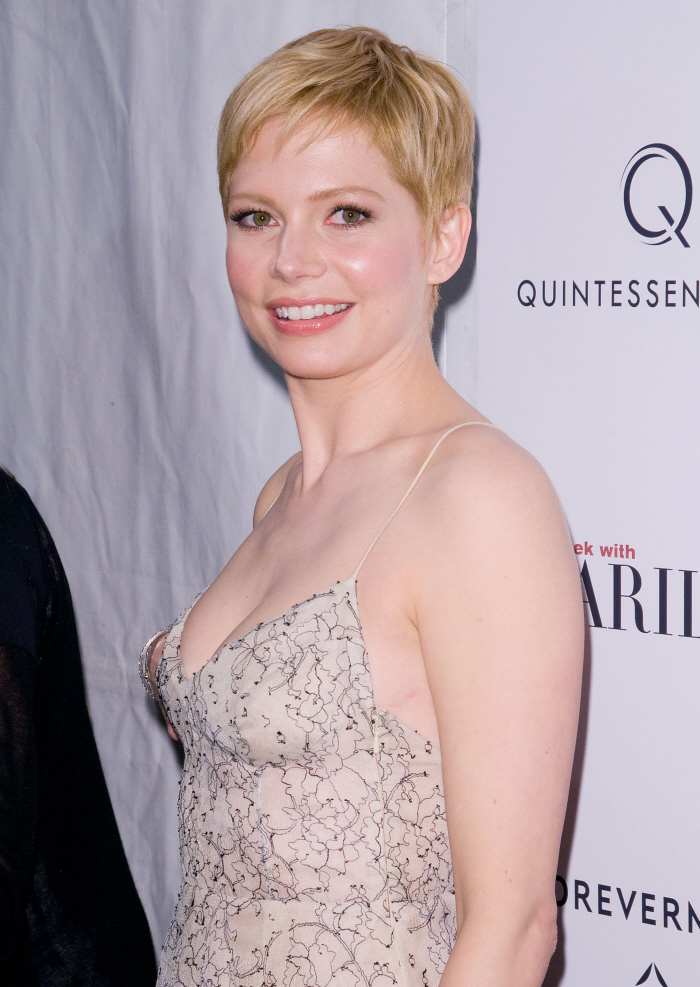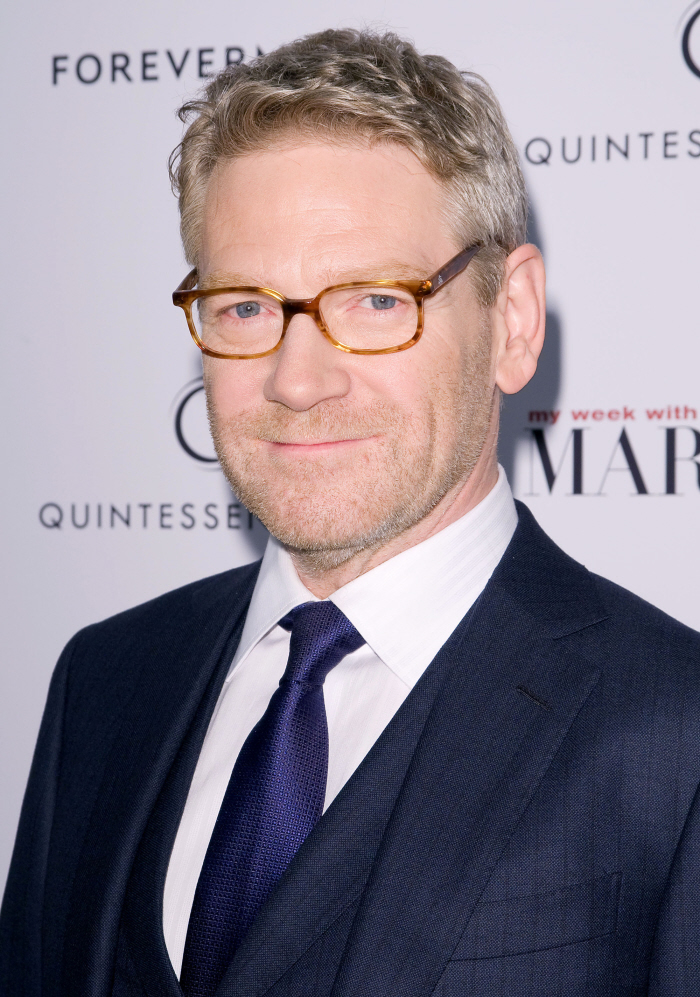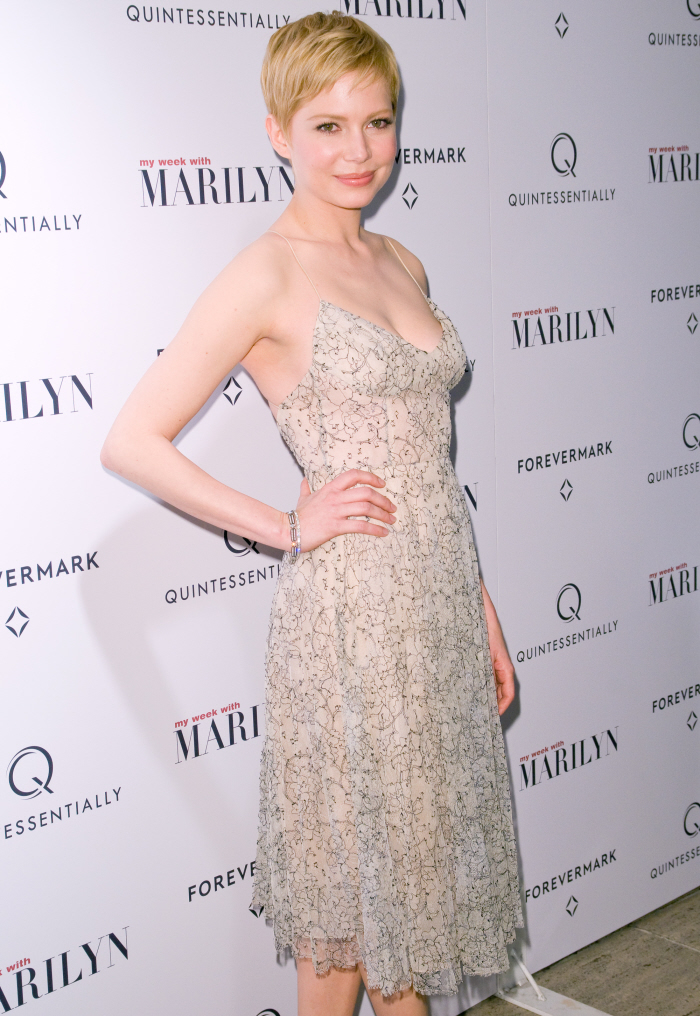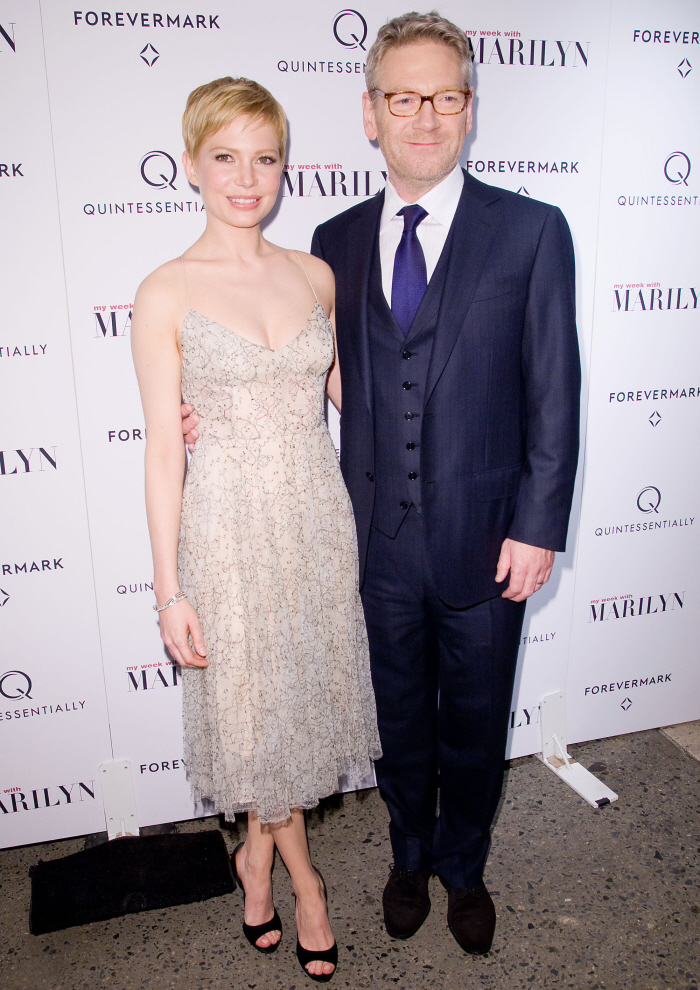 Photos courtesy of WENN.