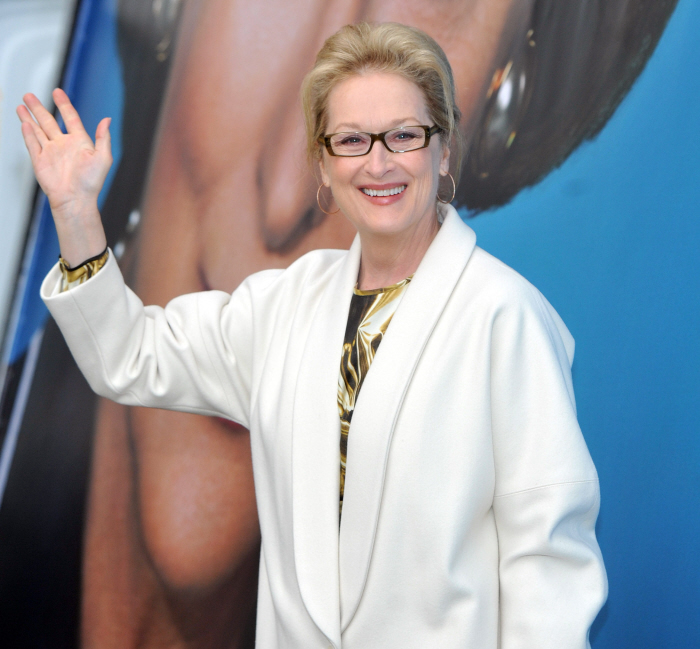 Here are some new photos of Meryl Streep in London, unveiling the poster campaign for her new film, The Iron Lady, in which she plays Margaret Thatcher, former prime minister for the UK. Initially, I was jazzed about the idea of Meryl playing Maggie, but when the first clip of the film was released, I was slightly underwhelmed. Now the first official trailer is out and… is it supposed to be a comedy? Because I chuckled when Thatcher is all "WE'RE GOING TO WAR" and she's talking about the Falkland Islands. No disrespect to veterans of the Falkland War, but it's not like Thatcher was dropping into Berlin to take down Hitler. Meryl also did a long interview with The Mail, which you can read here. Here's the trailer:
What I like about the trailer:
*LOVE Jim Broadbent at Dennis Thatcher. That's a perfect fit.
*Love Meryl in general, and I think her accent work sounds pretty good (to my American ears).
*Love the "woman's touches" like talking to her advisors while she's being sewn into her dress.
*Love that they seem to be showing SOME of the reality of what a controversial and sometimes despised leader Thatcher really was among her own people.
What I dislike:
*The "makeover" scenes feel like they're straight out of a Kate Hudson movie.
*The political climate was harrowing and difficult (Cold War, IRA, recession, the first Gulf War), and this looks very glossed over.
*The music is weird.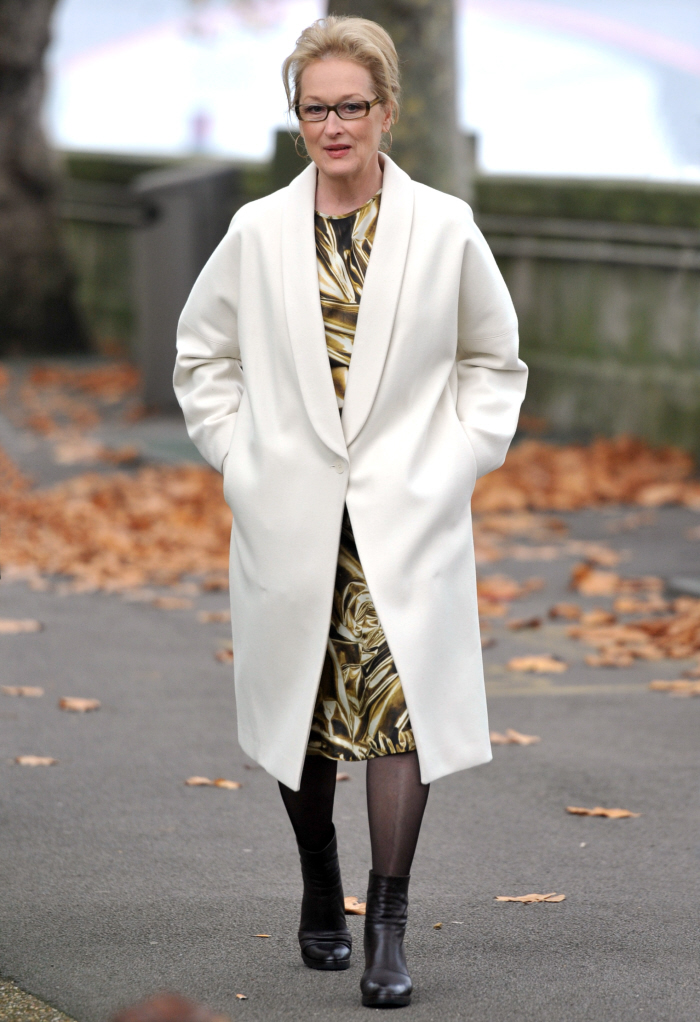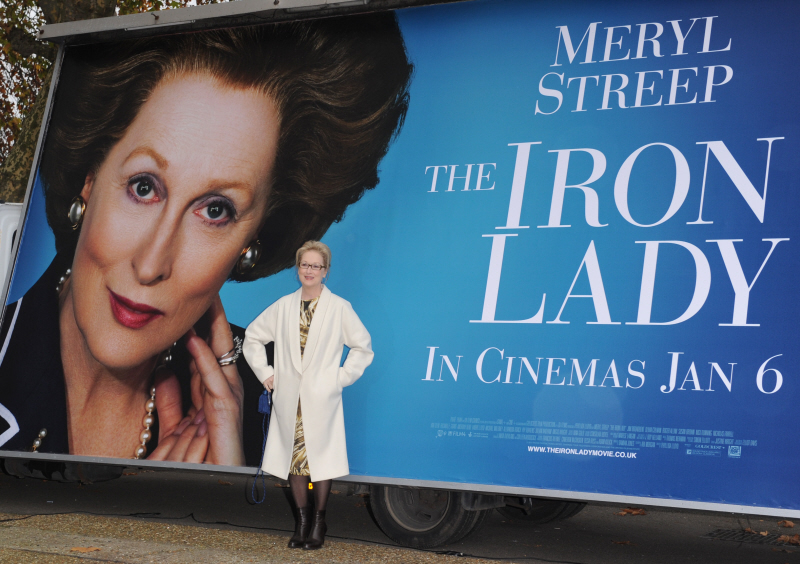 Photos courtesy of WENN.