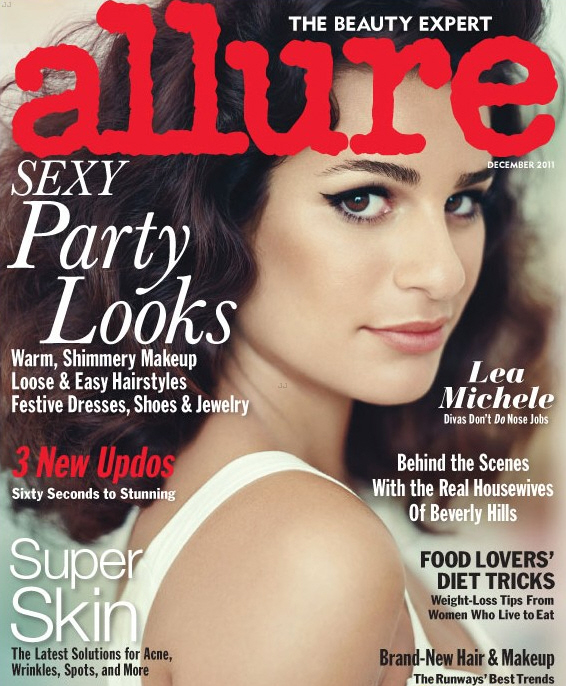 Lea Michele covers the December issue of Allure Magazine, likely to promote both Glee and her supporting part in New Year's Eve, that ensemble rom-com from hell. Can we just have a word about how hideous this cover and photo shoot are? ROUGH. I think it's the hair – it dates her. She looks like a jittery, annoying wife at a church bake sale, circa 1974. The interview is predictable – Lea is full of herself, walking the line between "genuine confidence" and "egomaniacal diva-monster". The Allure slideshow is here, and here are some excerpts:
Lea is confident in her unconventional beauty. "Have I been asked to change anything? Uh-huh. Uh-huh. When I was 15, my mother and I went to meet a manager who said, 'You have to get a nose job in order for me to work with you.' My mother would say to me, 'Barbra Streisand never got a nose job. You're not getting a nose job.' And this was before I really even knew who Barbra was. I just knew that she was, like, the messiah for girls like me."

Lea on the rumors that she's a diva: Michele has heard the stories of her diva-like behavior. At a Time magazine party, when a photographer asked who she was, she reportedly replied, "Sarah Palin"—a remark that was taken to be a snotty "Don't you know who I am?" "I was being silly," Michele says. "But anyway, that's a huge thing I learned…. Not everybody knows you and has the same sense of humor. At the same time, if I couldn't be myself, I'd lose my mind. I came from the theater world, where the word 'diva' was awesome. But it's different in Los Angeles. And this all happened to me so quickly. But I came to L.A., and the first audition I went on was for Glee. And I was on the show two months later and had a very different life."

Eating disorder rumors: Like many young actresses in the spotlight, Michele became the subject of eating-disorder rumors when she suddenly looked very thin during the summer of 2010. Not so, she says—the weight loss was due to a surgery she had because of an infection in her jaw. "I'm half Italian," says the actress. "I can eat some bitches under the table."

The controversial GQ shoot with Terry Richardson: Last year, Michele and Dianna Agron wore sexy schoolgirl outfits and posed provocatively with their Glee costar Cory Monteith. The photos caused an enormous scandal, but Michele defends them vigorously. "People were really offended by this, being that we play high-school students," she says. "But we're not high-school students! Cory is almost 30, and Dianna and I are 25. But there was such controversy. I do try to keep in mind that there are a lot of young viewers watching our show. But it's a delicate balance, continuing to be who you are but also remembering you're in a certain position. But would I do the shoot again? Absolutely."

Her Broadway past: At 20, Michele was a part of the original Broadway cast of Spring Awakening. Her role required her and her costar Jonathan Groff to simulate making love onstage every night. "Every night he dropped his pants and I took off my top. So depending on where you were seated—on one side of us or the other—people who were going to see the show would be like, 'What side were you sitting on? The butt or the boobs?'"

Lea wants to be just like Dame Gwyneth Paltrow: Gwyneth has been a valuable teacher when it comes to ignoring the haters. Paltrow has had her share of "she's a bitch" assumptions. "I don't know what people are smoking, because this woman is one of the most talented, beautiful, smart but laid-back, cool people I've worked with," Michele says. "That's what I hate about this business. Before I met her, I was intimidated because of her image. But she's the greatest."
[From Allure]
Where to start? Well, last year Lea claimed that she lost so much weight because she had gone vegan. And now we have another "reason". It's not important to me anymore because she looks like she gained some much-needed weight back, and it looks good on her. Next: the diva stuff. OF COURSE she worships Gwyneth. Peas in a pod, birds of a monstrous feather. I found this quote disturbing though – "I came from the theater world, where the word 'diva' was awesome." I've heard descriptions of what a pill Lea was when she was on Broadway, so if she was being called a "diva" back then, they weren't saying it as a compliment. Someone just needs to sit her down and say, "It's not that we 'don't get' your sense of humor. You're full of yourself and annoying and it turns people off. The end."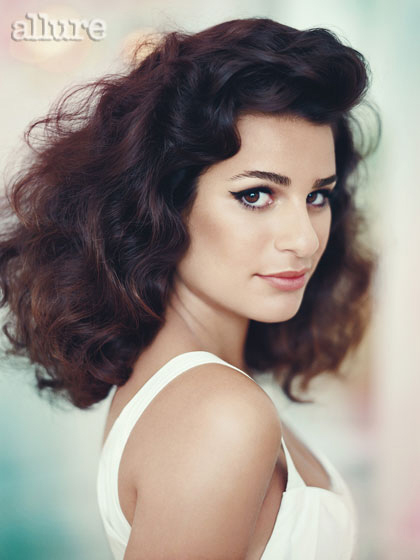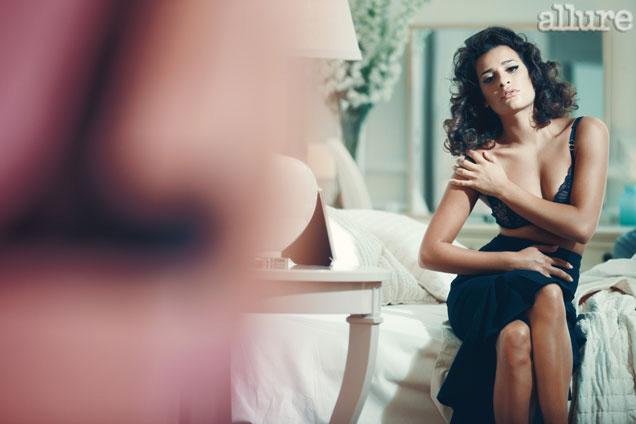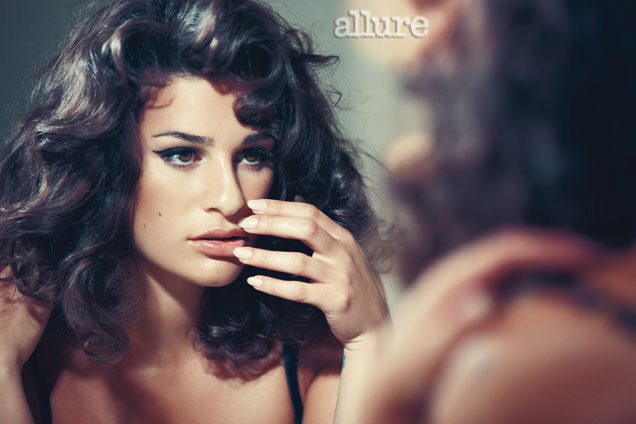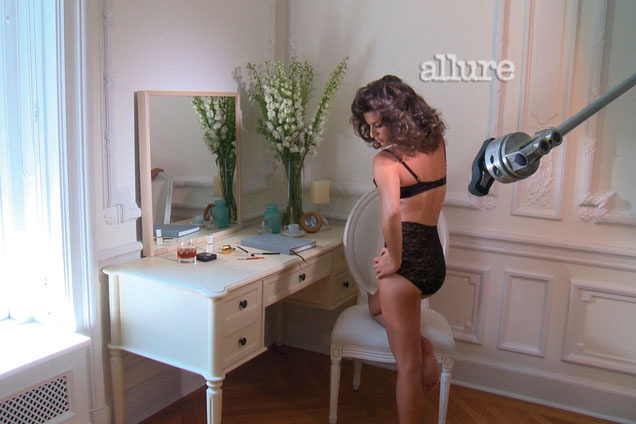 Photos courtesy of Allure.