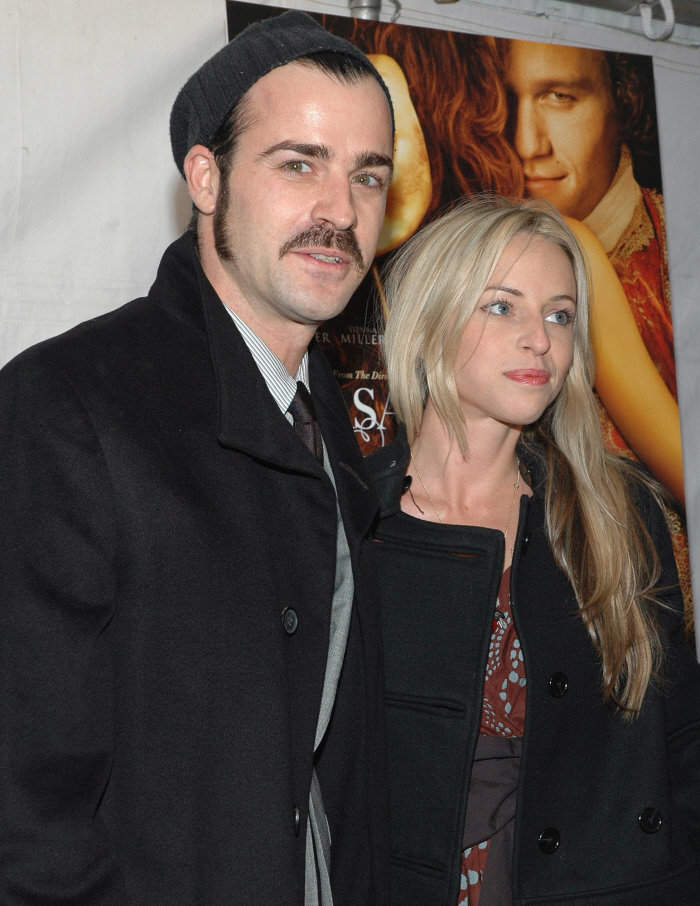 I think it's been pretty well established that Jennifer Aniston and Justin Theroux began seeing each other before he officially broke things off with Heidi Bivens, his girlfriend of 14 years. Heidi (through her publicist) announced that she had "just" moved out of the NYC apartment she and Justin shared in early June – but Aniston and Theroux were being spotted together for more than a month before that. Plus, there's the Terry Richardson hair conspiracy (Richardson might have photographed Aniston and Theroux together, being loved up, in the Spring) and anecdotal evidence to suggest that Theroux and Aniston's affair began when they were working together on Wanderlust in 2010. In my mind, there's as much evidence to suggest that Jennifer Aniston is as much a "homewrecker" as Angelina Jolie.
But in her fans' minds, Aniston will always be the perpetual victim, the perpetual (virginal) good girl, the innocent. And the British tabloid Grazia is playing into that – according to this completely unreliable story, Aniston met with Heidi Bivens "in a bid to set the record straight."
After several unsuccessful relationships, it looks like Jennifer Aniston has finally found love with Justin Theroux. But their has been ongoing ambiguity over when exactly their relationship started and when the actor split from long-term love Heidi Bivens.

In a bid to set the record straight, Aniston, 42, had an emotional meeting with Bivens, 35, in a New York hotel last week.

Upset at being portrayed as a 'homewrecker', the former Friends star assured the costume designer she never got together with Theroux until he was single, according to this week's Grazia magazine.

A source told the magazine: 'Jen has always been sympathetic to Heidi because he's heard from Justin just how devastated she is about their break-up. But Jen has always been adamant that their relationships did not cross over.'

With Theroux absent, the two women reportedly met at the Mercer Hotel on November 6, and talked over a glass of wine.

The source added: 'Jen told Heidi that she understands what a painful time she has been going through and explained that she wanted her to know, hand on heart, that she would never steal another woman's man. Heidi apparently got quite tearful during the meeting, as it was understandably a lot of take in.'

Aniston and Theroux met on the set of new film Wanderlust last autumn, but weren't romantically linked until late May this year.

Bivens confirmed in a statement via her publicist in mid-June that she had 'just moved out of their home last week' after 14 years with Theroux.

The costume designer moved out of the couple's New York home a week after Aniston and Theroux were first photographed together at the MTV Movie Awards after-party.

In recent months, the new couple have become inseparable and are living together in a $6million New York apartment.
[From The Mail]
Poor Heidi. Not only does she get cheated on and then dumped by her skinny-jeans-wearing hipster douche boyfriend, but then she has to sit through a "meeting" in which her ex's homewrecking girlfriend gets hammered and yammers on and on about the timeline of her relationship with Justin. Who are you going to believe, Heidi? Jennifer Aniston or your lying eyes?
Apparently, Heidi has said in the past few months that she will only tell her side of the story if Jennifer and Justin start talking about it publicly. The Wanderlust publicity tour might get interesting… who will be brave enough to ask Jennifer Aniston, "Soooo, when exactly did you and Justin start? How does it feel to be a homewrecker? Is your pity party finally over?"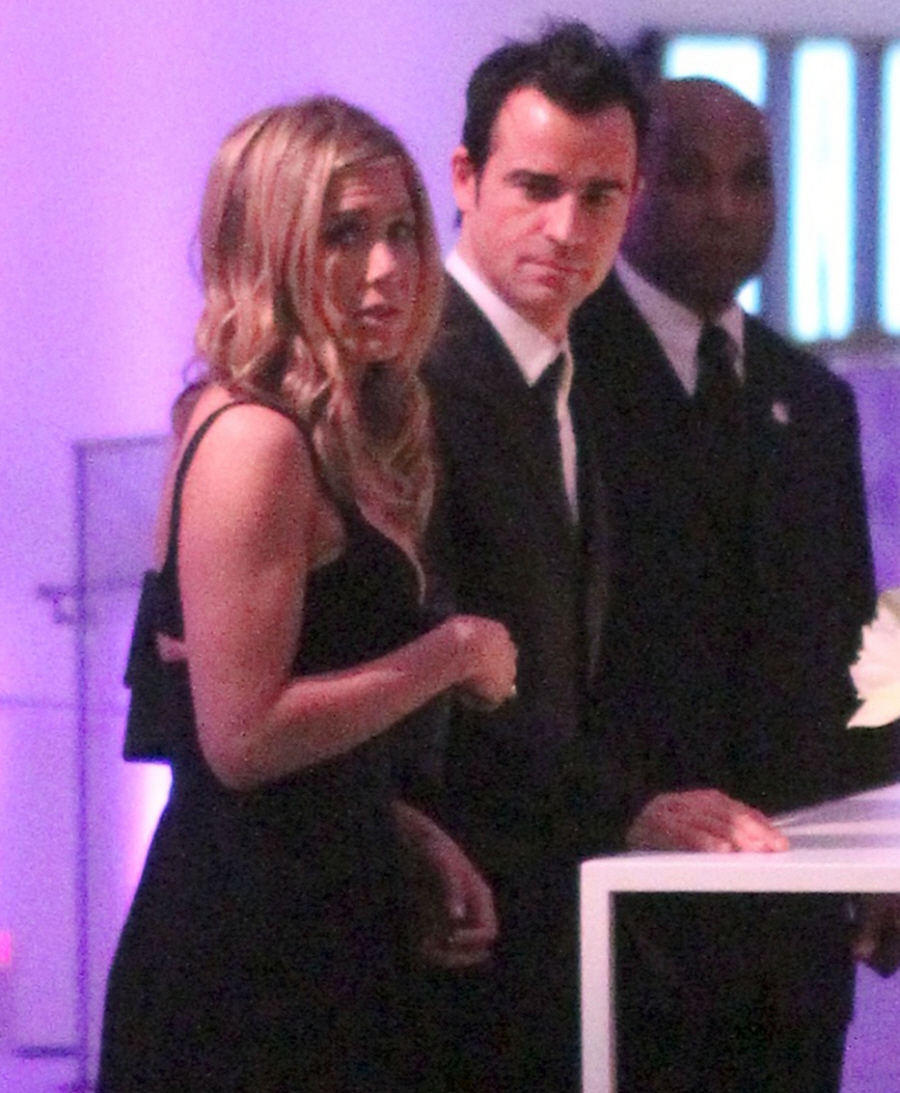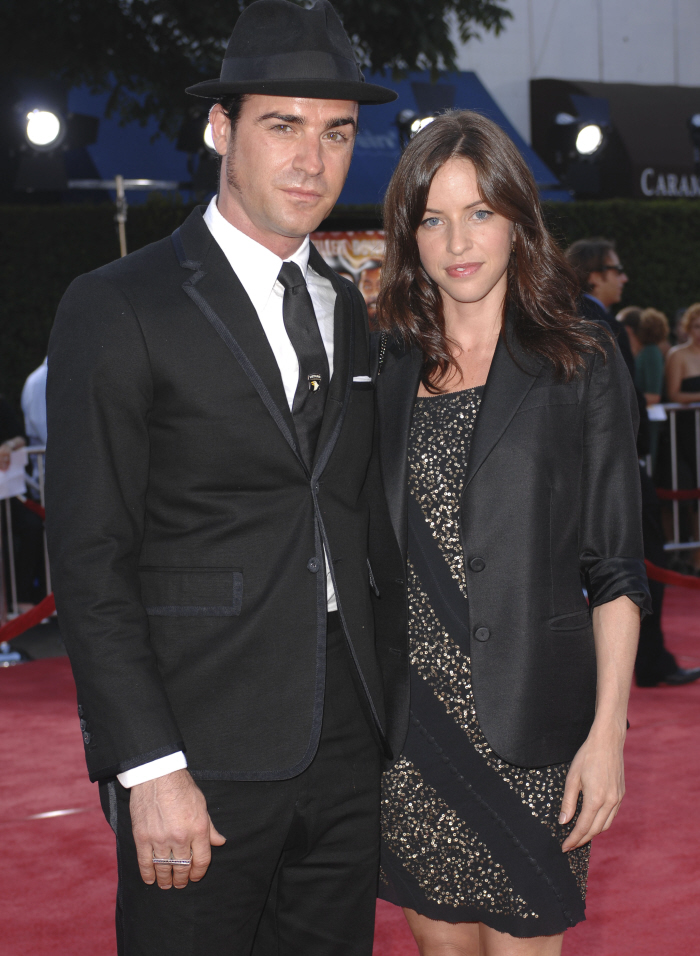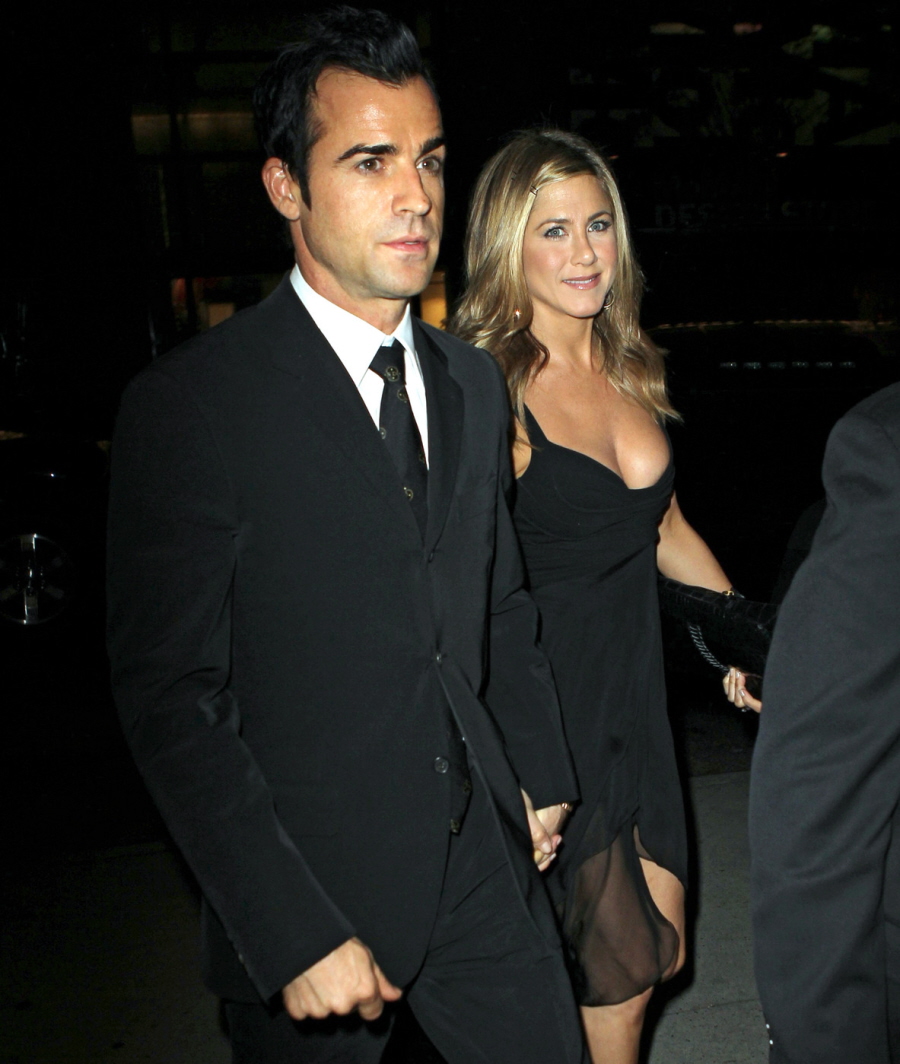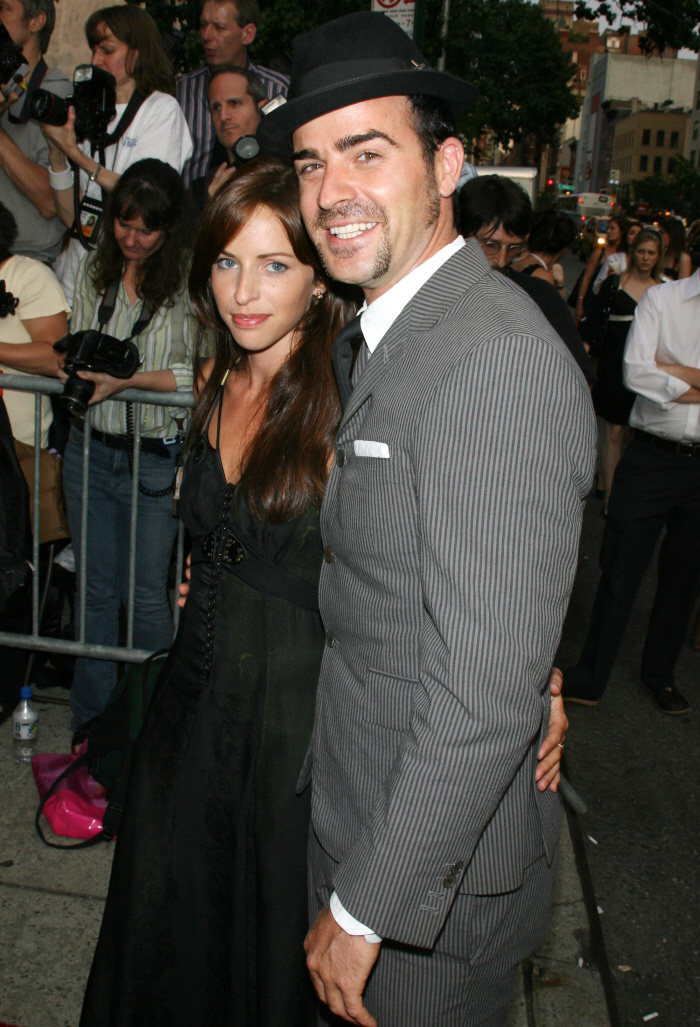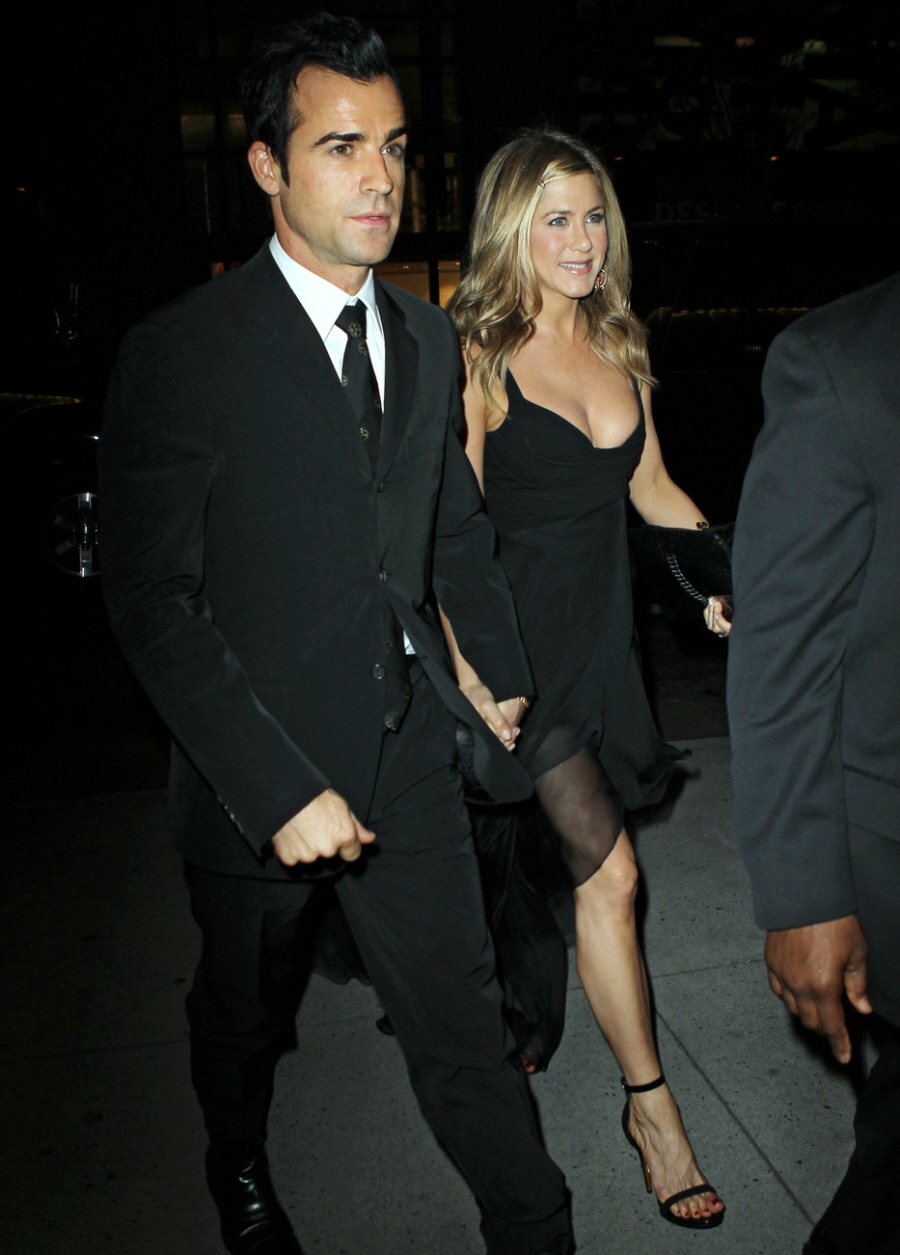 Photos courtesy of Pacific Coast News and WENN.