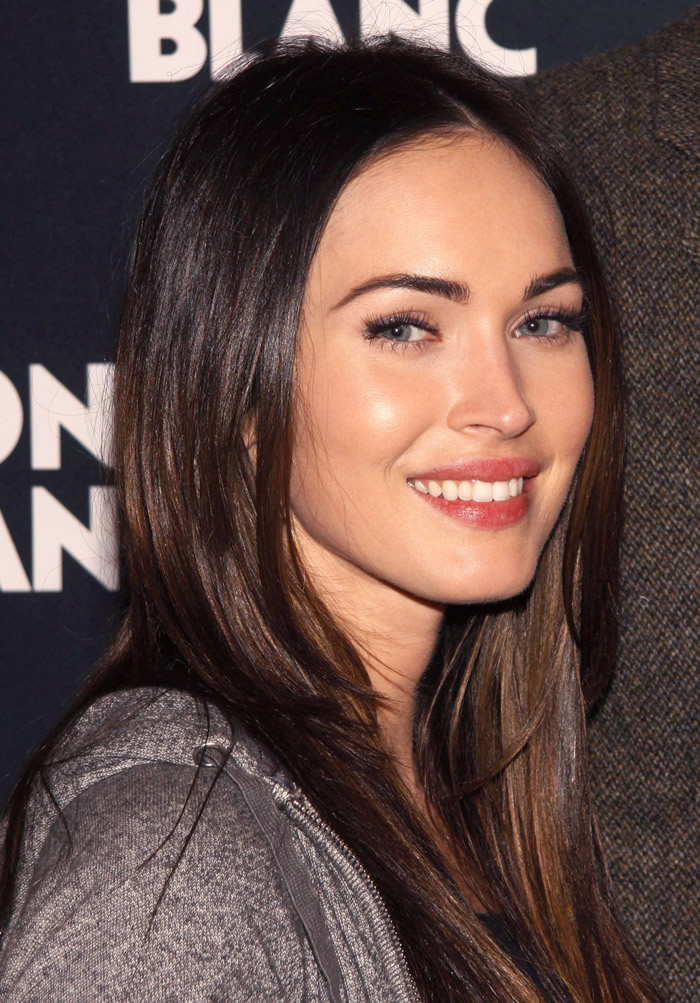 So we continue upon the career evolution of Megan Fox, "Megan 2.0: The Supporting Actress Years," which has already seen such strange happenings as Megan showing true clarity and taking the proverbial high road while both Michael Bay and Shia LeBeouf continued to trash her in the wake of the Transformers: Dark of the Moon release.
No big deal though, for Megan shall perservere to such lengths as taking the tried and true "do theater" recommendation of improving one's acting career to heart. She makes her very own (gulp) Broadway debut in 24 Hour Plays. But let's not jump the gun just yet, for the production is a 10th annual one-night-only show:
On Her Stage Debut: "I don't have the stomach for [the stage]. It takes a very brave, courageous person, and I'm too neurotic. I wouldn't survive an entire run of a play."

But she survived the full 24 hours Monday night at the American Airlines Theater. Unlike some of her fellow actors, who used Absolut vodka to calm their nerves, Fox (who doesn't drink) stuck to her Chinese herbs. Why was a group of established actors — including Jesse Eisenberg, David Cross, Rosie Perez and Michael K. Williams — so terrified? Consider the show's premise.

The 24 Hour Plays — a show sponsored by [Tracy Morgan] Montblanc to benefit the Urban Arts Partnership — teams up writers, actors and directors for 24 hours, during which time they have to create six plays, to be performed on Broadway the following night. Twenty-four hours to write, direct, memorize lines and act, all for an audience hoping to see you break character. That is, after all, part of the voyeuristic fun of it — the chance to see big-name Hollywood actors at their most vulnerable.

Fox's play, The Maid, is a surrealist comedy featuring Sarah Silverman and Fox as rabbits, Paul Bettany as a high-maintenance millionaire, Jack McBrayer essentially reprising his role on "30 Rock" (this time as a maid) and Tracy Morgan in a cameo as Tracy Morgan.

On Her Strengths: "I definitely, for live theater, would prefer doing comedy as opposed to something heavy and dramatic, because I just don't have the nerves to pull something like that off."

The actors were required to bring a prop with them to the theater, which the writers could integrate into the script. Fox wanted to bring Sting, Frodo's sword from Lord of the Rings, but foresaw trouble at LAX and settled on a Bop It. Her prop didn't end up in the play, but it did display her sense of humor, which she cites as one of her stronger points: "Everybody that knows me thinks I"m funny."

On The Pressure Of 24 Hours: "If you mess up, you sort of mess up everyone else's experience as well, and you can't reset. It's frightening. Everyone is so completely terrified, even the people who have done it several times. But I was really impressed with how very relaxed Sarah was, and obviously I don't think Tracy's ever been nervous in his life."

On Her Most Relaxed Moments: As for Fox, her most relaxed moments in life come "when [she's] not PMSing or ovulating — those two weeks in between."

On Her Unrelaxed Moments: "I hate doing the red carpets. It's all about what you're wearing and how you look, and I don't know anyone who's super comfortable and confident in doing that. I mean I do know a few people, but it's not the norm."
[From HuffPo]
Megan is either growing up or getting some good advice from people who understand the media circus and all of its necessary derivatives. In this interview, she says absolutely nothing derogatory about any of her bosses or costars. See? She's learning (and meanwhile, Michael Bay is still King of the Douchebags).
As a sidenote, Megan has just popped over to Moscow, Russia, where she stood alongside the likes of Clive Bloody Owen to launch the Vertu Constellation Quest, which bills itself as "the world's most exquisite phone." Naturally, the Daily Mail makes noises about the fact that Megan and Clive are both in attendance so, naturally, they must be screwing each other. Give me a break. Regardless of whatever the Mail happens to be cooking up, it truly appears that Megan is on the path to career redemption. Here she is with fellow cast members Paul Bettany, Jack McBrayer, Patricia McGregor, Sarah Silverman and Tracy Morgan. It's only temporary, right?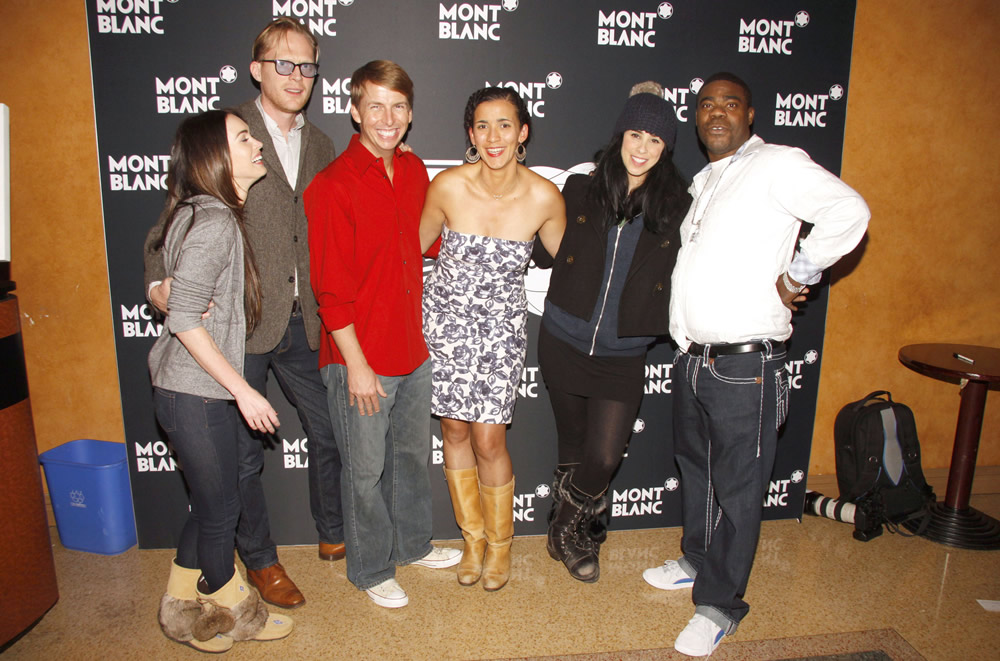 Also, Megan looks really pretty in these photographs, so congrats to her for laying off the Botox: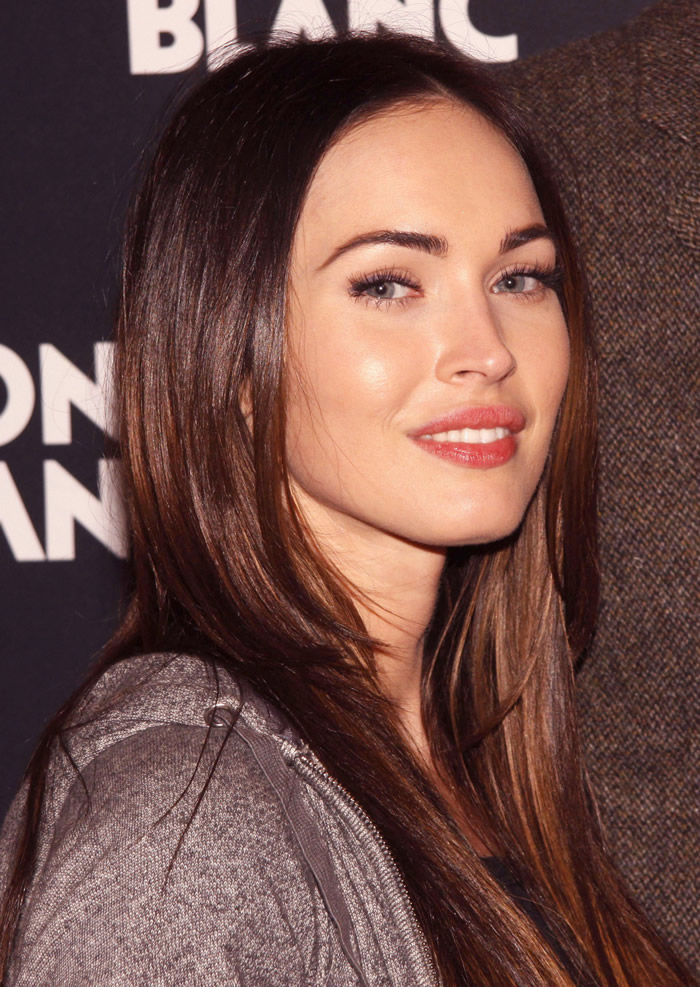 Finally, here are a few more photos from Megan's Veteran's Day extravaganza: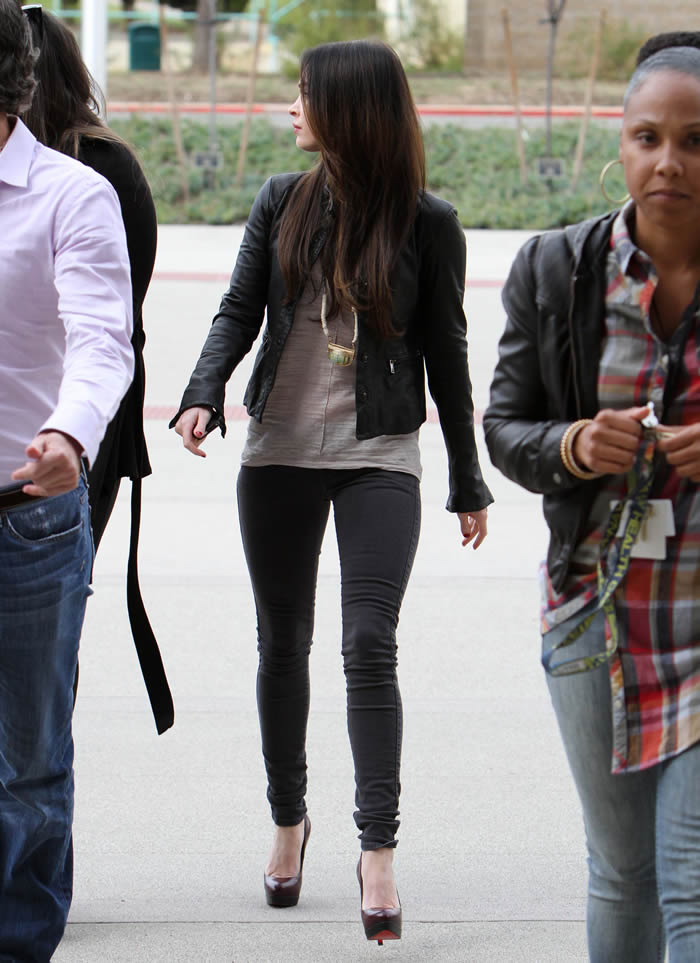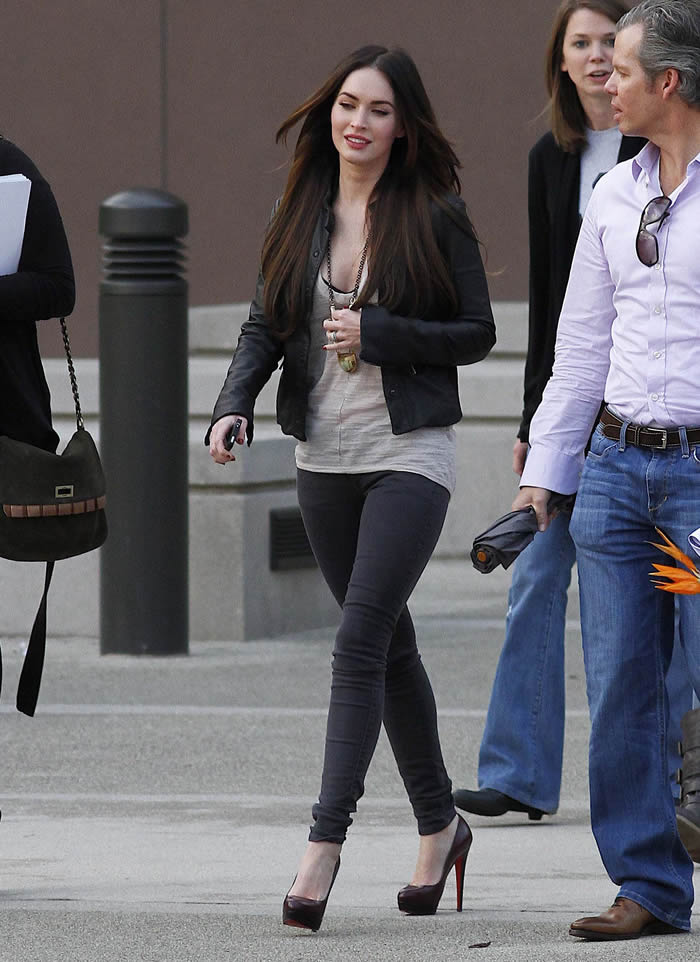 Photos courtesy of Fame and WENN