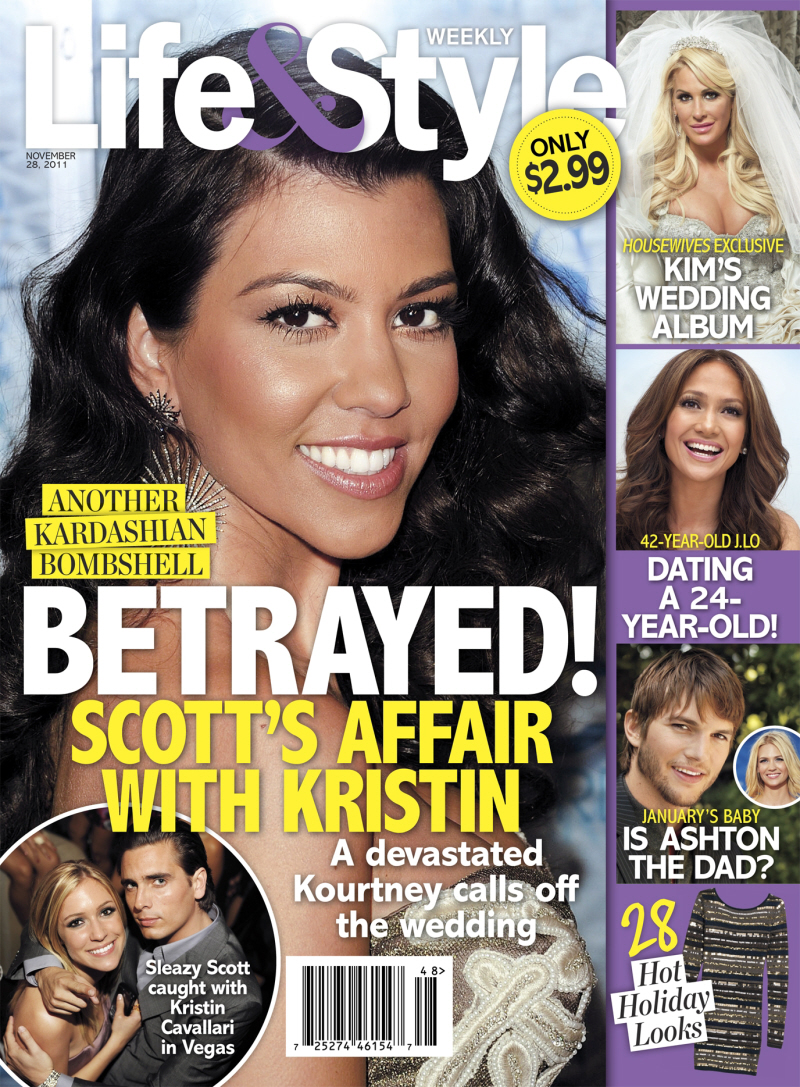 If you've been wondering why Scott Disick hasn't been watching Dancing With the Stars in the studio audience, you have too much time on your hands. While Scott seems to get along with his brother-in-law (sort of) Robert Kardashian, Scott hasn't been showing up to the DWTS tapings because he's been "banned". By Kourtney Kardashian, his baby-mama. For why? Courtney "banned" him because she doesn't want him running into Kristin Cavallari, who is apparently Scott's ex-lover. Seriously?
With Rob Kardashian on Dancing With the Stars, the whole Kardashian clan came out each week to show its support. Well, almost the entire clan. Absent until the Oct. 31 show was Scott Disick, the father of Kourtney Kardashian's son, Mason!

Now insiders tell Life & Style that Kourtney had banned her boyfriend from the tapings — and with good reason! In the new issue, on newsstands now, sources reveal to Life & Style that Scott had an affair with Kristin Cavallari, a DWTS contestant until being eliminated in early October and newly single at the time, just before Kourtney became pregnant with her and Scott's child.

"While Kourtney and Scott were on a break, Scott hooked up with Kristin," a friend reveals to Life & Style. So when both Rob and Kristin were confirmed as contestants on DWTS, "Scott and Kourtney argued about Kristin," a friend confirms. "Kourtney can't stand her now and didn't want Scott at show tapings."

A Kardashian pal confirms that "Scott and Kristin hooked up in Las Vegas during a time [February 2009] that he was on a break from Kourtney."

The Kardashian pal adds that Kristin, Kourtney and Scott were best friends with Kristin during her Laguna Beach days and even after Kristin stopped dating Kourtney's stepbrother Brody Jenner. Hanging out at Brother Jimmy's in NYC or dancing at the Fontainebleau Hotel in Miami, the three reality stars were close until Kourtney first caught Scott and Kristin on a date at Apple Lounge in LA on March 11, 2009. She and Kristin have been enemies ever since.

"Kourtney was furious," the Kardashian pal tells Life & Style. "She and her sisters have called Kristin 'the whore bag' ever since." But that wasn't the only rendezvous Scott and Kristin had.

"Actually, Scott and Kristin were hooking up on and off for a year, maybe even two," a second Kardashian friend reveals to Life & Style. "When Kourt and Scott would fight, he'd party with Kristin and hook up."

Things have gotten so bad between Scott and Kourtney lately that an insider tells Life & Style that Scott moved out of their hotel suite and into his own room at the Gansevoort Park Avenue in NYC while the two were in town filming Kourtney & Kim Take New York.

"I'm seeing Scott slip back into his old patterns," Kourtney says in the Nov. 27 premiere of Kourtney & Kim Take New York.
[From Life & Style]
I knew there was a reason I didn't like Kristin Cavallari. Now I know – she's the kind of girl who would casually hook up with Scott Disick. Dealbreaker.
I've said this before, and I'll say it again – I had a very dear friend who was so much like Kourtney Kardashian. This friend just became absolutely obsessed with one dude, and the dude was a complete tool and he treated her badly and he cheated on her and made fun of her, and my friend just lived with it because her love for him was just full-on obsession, and it's like she couldn't even see other dudes. Now, I'm not saying Kourtney is "obsessed" with Scott, I'm just saying that she can't see past him, she can't imagine her life without him, without dealing with his BS on a daily basis. I get that they have a kid together, but is this relationship really working? Really?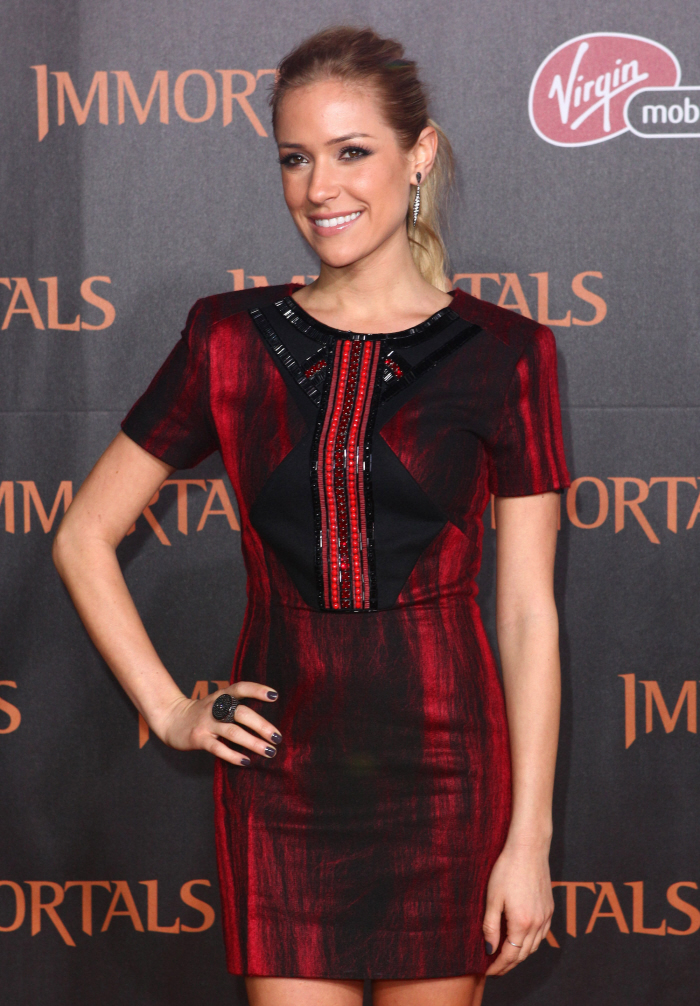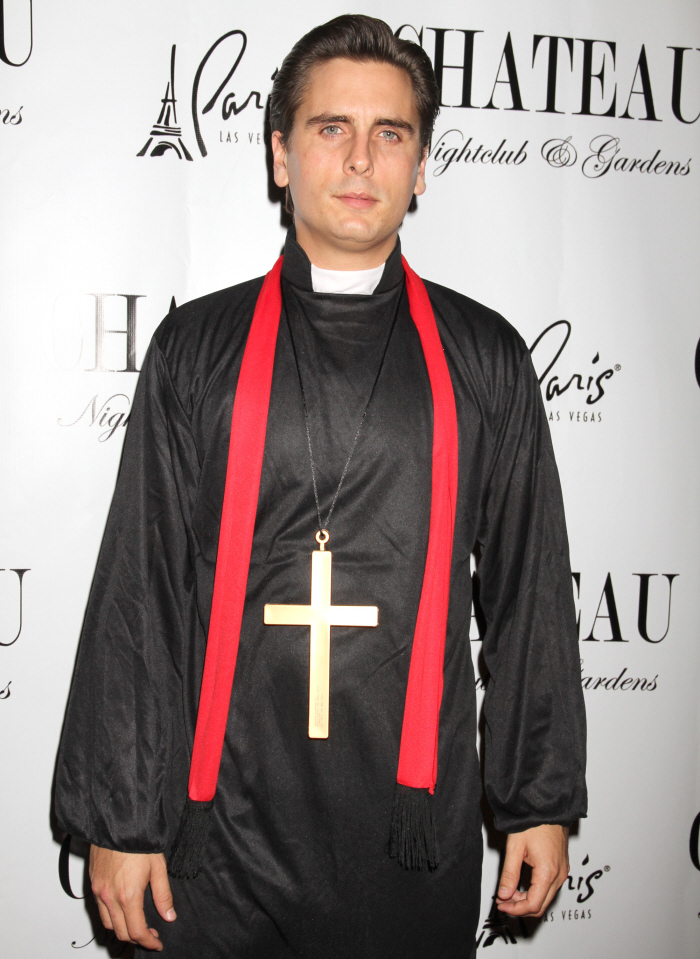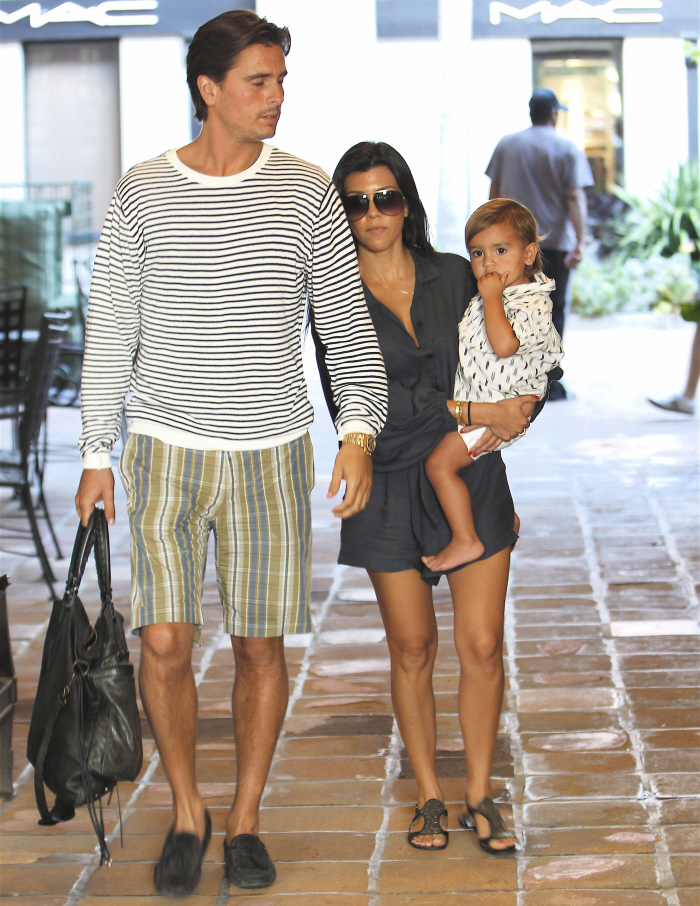 Photos courtesy of WENN.