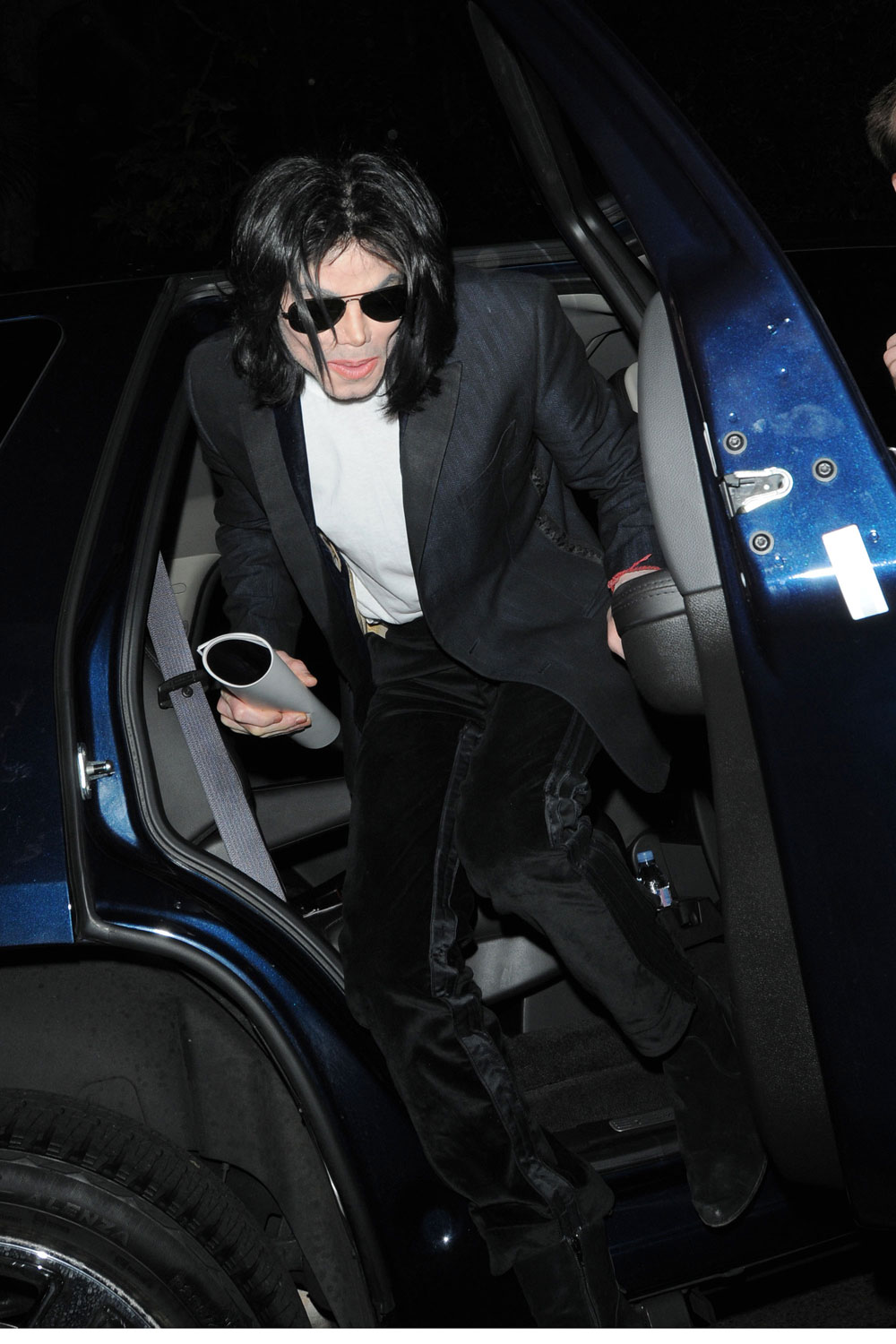 Yesterday Jermaine Jackson confirmed the news that the Jackson 5 would be reuniting and touring together and said that his brother Micheal, 50, would even be joining them.
""This has been a long time coming for the Jackson family to get back together," [Jermaine] Jackson said.

"It is just the timing, so what we've been doing is working on the music and all the logistics.

"It is going to be more like a family affair, Janet's going to open and, of course, the original Jackson 5 … Michael, Randy and the whole family … we're in the studio, we're planning on being out there next year."
[From News.com.au]
The only problem is that it's not true. Maybe Michael indicated that he would get involved and that's why Jermaine thought he would, but now Michael is saying through his rep that he has his own career to attend to and wishes his family well but won't be adding his talent to the reunion tour:
On Thursday, the pop star's spokesperson issued a statement from Jackson explaining, "My brothers and sisters have my full love and support, and we've certainly shared many great experiences, but at this time I have no plans to record or tour with them. I am now in the studio developing new and exciting projects that I look forward to sharing with my fans in concert soon."
[From OK! Magazine]
You can't blame Michael for trying to do his own thing and get back a fraction of the success he had as a younger singer. He is planning a come back tour to take place in 30 cities next year and is recording a new album. His sister Janet isn't doing as well with her tour and after a hiatus due to chronic migraines she's barely selling a third of the seats at some of her venues. Maybe people assumed she wouldn't show. It's game of her to join her family and open up for their upcoming tour. The rest of the Jackson family hasn't had as much success as Janet or Michael and could surely use the cash.
Here are photos of Jackson out with his kids in different costumes last night. Credit: Bauergriffinonline