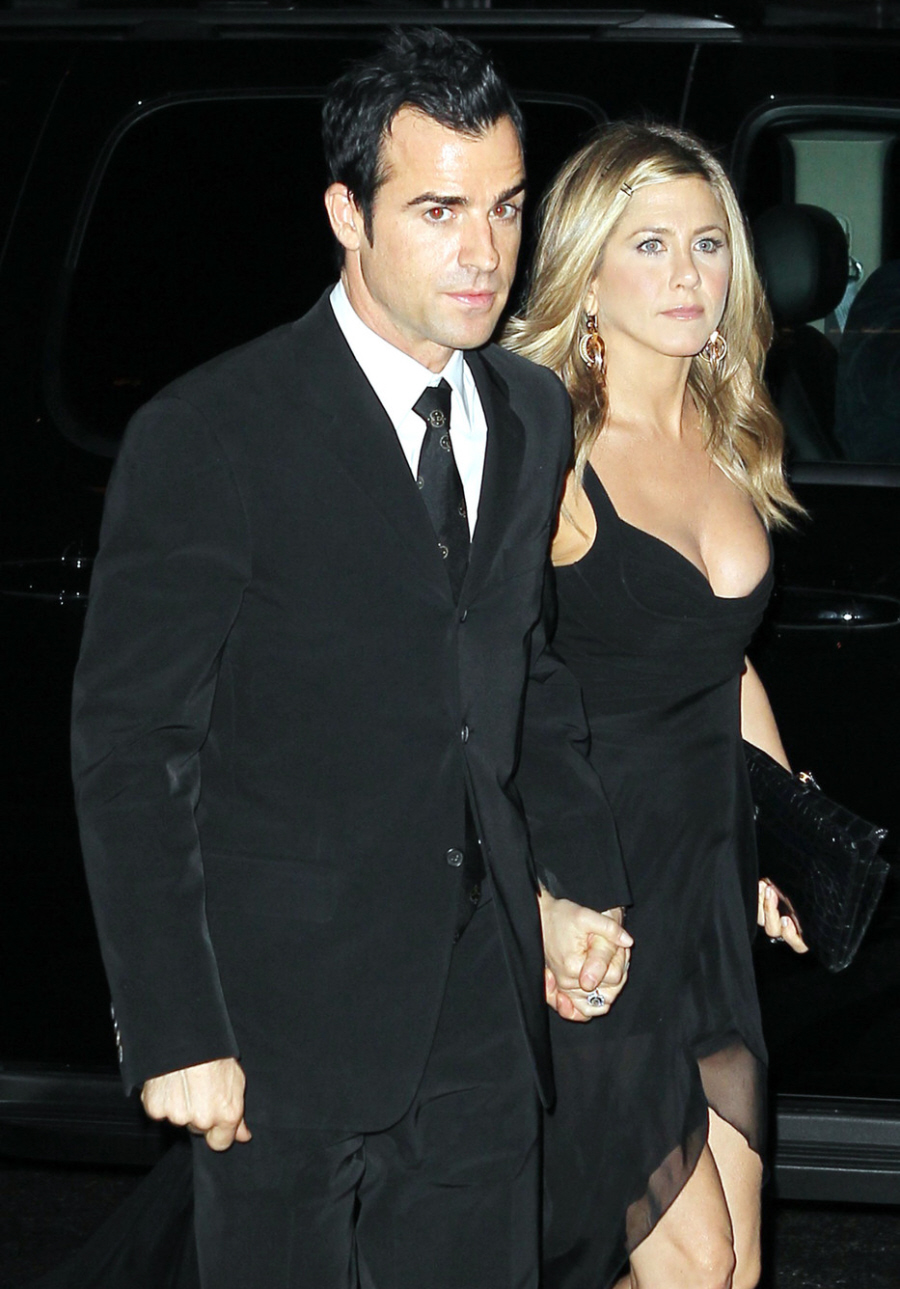 I was totally expecting this story. Wait, I actually wrote about a similar story more than two months ago – but I'm expecting this story to repeat ad nauseam until A) Chelsea Handler crashes and burns and becomes a pariah in Hollywood or B) Until Jennifer Aniston and Justin Theroux call it quits, in which this storyline will be forced onto Jennifer's next dude. The basic story is that ________, Jennifer's boyfriend, hates Jennifer's friendship with Chelsea Handler. This week's fill-in-the-blank is Justin Theroux. And this week's story comes with a side of lesbian terror. You see, Justin feels like "the third wheel" around Chelsea and Jennifer because they "love" each other so much. The Enquirer doesn't spell it out, but I'm definitely getting a "Justin thinks Jennifer and Chelsea should just get a room" vibe. I'm sure that would be fine with Chelsea, by the way. Chelsea just wants to be closer to Jennifer in way, shape or form. Anyway…
Jennifer Aniston's love affair with Justin Theroux is on the brink of collapse because of Aniston's super-close relationship with galpal Chelsea Handler. Aniston continues to antagonize Justin by hanging out with his LEAST favorite of her pals and by coyly dropping hints that she and Chelsea are more than just friends, say sources. So Justin and Chelsea are furiously lashing out at each other!

Jennifer triggered an ugly blowup with Justin at the Glamour Women of the Year event when she announced to the crowd, "I'm madly in love with the one and only Chelsea Handler!"

And now Justin's patience with outspoken Jen is wearing thin, say pals.

"He is uncomfortable with how close Jen and Chelsea are – and he warned Chelsea that she needs to back off," an insider says. "Chelsea got right back in Justin's face and told him, 'YOU back off, bucko! I've known her way longer. You're just the flavor of the month, and I guarantee I'll still be standing long after you're gone.'"

The conflict has left Jen's six-month relationship with Justin "on life support," revealed the insider.

At the Glamour event, Justin felt like "the odd man out – and deep down he fears Jen loves Chelsea more than him… he's fuming that Jen will shout her love for Chelsea from a mountaintop but doesn't want to talk at all about him. He thinks Chelsea is loud, inappropriate and a bad influence on Jennifer. But Jen is digging in her heels. She told Justin to make nice with Chelsea – or hit the road."
[From The Enquirer, print edition]
Do I believe this story? Meh. I'll believe the part about Chelsea making some inappropriate and over-the-top speech about how she'll always be there for her BFF Jennifer Aniston, with the subtext being that Chelsea wishes that Justin would go away so she can have Jennifer all to herself. And they can "go down to Cabo" for some "just ladies" time. I don't know. Whatever.
By the way – six-month relationship? Putting the start date at mid-May? But Heidi Bivens moved out beginning of June!
Also: Justin has really entered the tabloid world of Aniston thoroughly, hasn't he? Stories every week, lots of hand-holding photo ops, rumors about babies and apartments, and lots of drama with Jennifer's BFF and Justin's ex. I wonder if he ever misses his old life?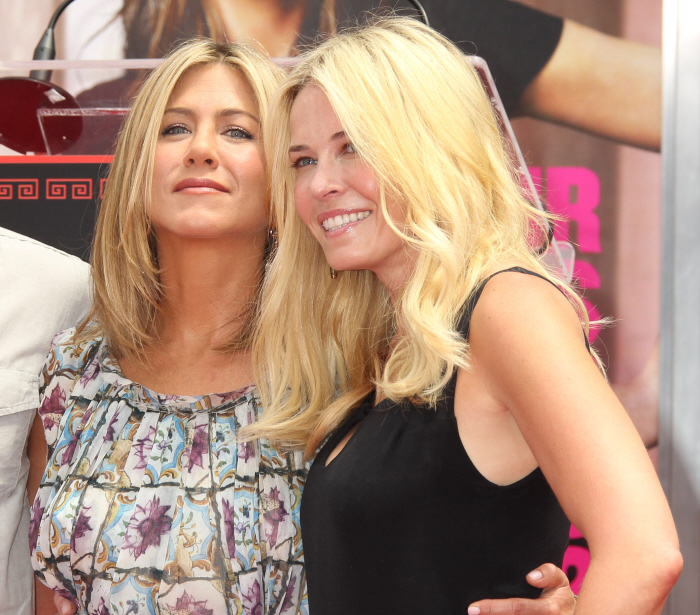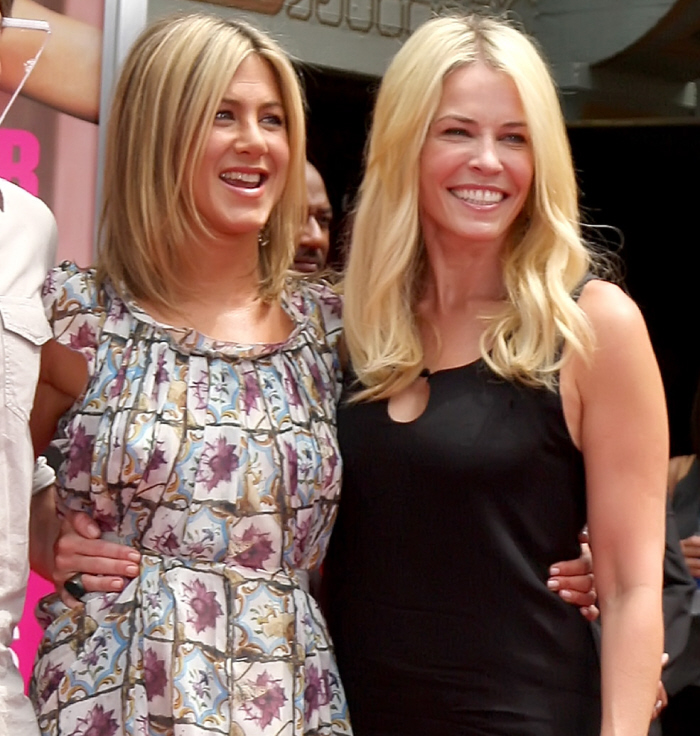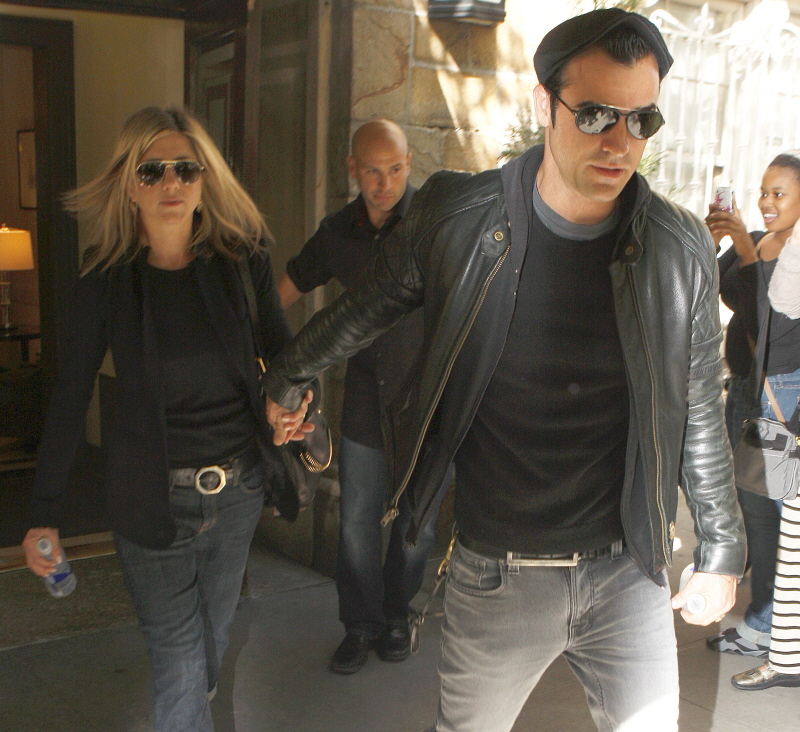 Photos courtesy of Pacific Coast News, Fame & WENN.