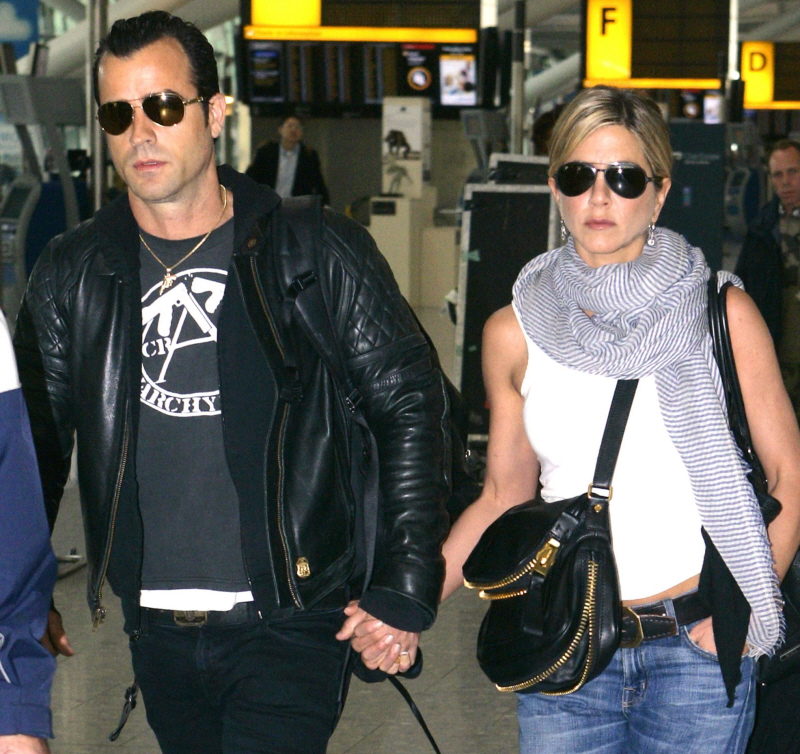 The tabloids are full of Jennifer Aniston-Justin Theroux (JustJen) relationship news this week, and it's almost like the hysteria surrounding Aniston's womb are completely forgotten. Maybe the 'bloids didn't feel like running yet another story about Jennifer "preparing for baby" by renting a cottage and doing yoga. Which is weird, because there were new exclusive photos of Jennifer and Justin leaving a medical building just a few days ago – that would have made a good "Are they checking their fertility?" story. Alas.
Anyway, on to this week's stories. According to In Touch Weekly, Jennifer is making Justin see a couples therapist. Wait, have we already heard this? Sort of – last month, sources claimed Aniston was seeing a therapist on her own to deal with her trust issues – because she got dumped by Brad six years ago. This new story is about Justin and Jennifer doing therapy together so that they can maintain their relationship – because Jennifer worries that Justin will leave JUST LIKE BRAD.
You know things are super-serious when a couple heads to counseling to make sure they stay on the right track – and that's just what Jennifer Aniston is doing with new love Justin Theroux.

Although her rep denies it, a pal says she is determined to make things work after her devastating split from Brad Pitt, and she has turned to a therapist to make sure she and Justin continue to sail smoothly on the sea of love!
[From In Touch Weekly, print edition]
Eh. I think it's well-documented that Jennifer loves therapy and that she believes that it helps her. I don't have any problem believing that she's still seeing a therapist (although her original therapist died on her, for which she probably has additional abandonment issues). But I doubt Justin is all "Yes, we should do couples counseling because our love needs to be maintained, like a garden." He just doesn't seem the type.
But Justin does seem like the type to do some pruning amongst Jennifer's coked-up Goddess Circle. According to Star Magazine, Justin has "ordered" Jennifer to stop spending time with Chelsea Handler. Well done, Justin.
Justin Theroux is ordering his love to stop spending time with her BFF Chelsea Handler. Despite his bad-boy image, Justin "cannot stand" Chelsea and he wants Jennifer Aniston to end their friendship.

"Justin thinks Chelsea is crass and a terrible influence on Jen," an insider tells Star. "He's made it clear he doesn't want to spend any time with Chelsea."

But Jen is left wondering if Justin is nothing more than a hypocrite.

"Justin is this motorcycle-riding, anti-establishment type of guy – but he expects Jen to be conservative! She's not even allowed to hang out with someone with a dirty mouth?" So even though Jen and Chelsea has had fights in the past, Jen is now digging in her heels to prove a point.

"No one tells her what to do," fumes the insider. "She wants to hang out with Chelsea just to show Justin he can't control her. She wants to make that clear before things go any further. As much as she adores Justin, she shouldn't have to be with a guy who makes her feel like she always has to be watching what she does."
[From Star Magazine, print edition]
Jennifer really missed the point if she thinks the only reason Justin doesn't like Chelsea is that Chelsea has a dirty mouth. The problem is that Chelsea clings to Jennifer Aniston, worships the ground she walks on, and is probably in the midst of some sketchy Single White Female situation. Plus, Chelsea is just toxic. When she goes down, all of her "friends" are going to be tainted too.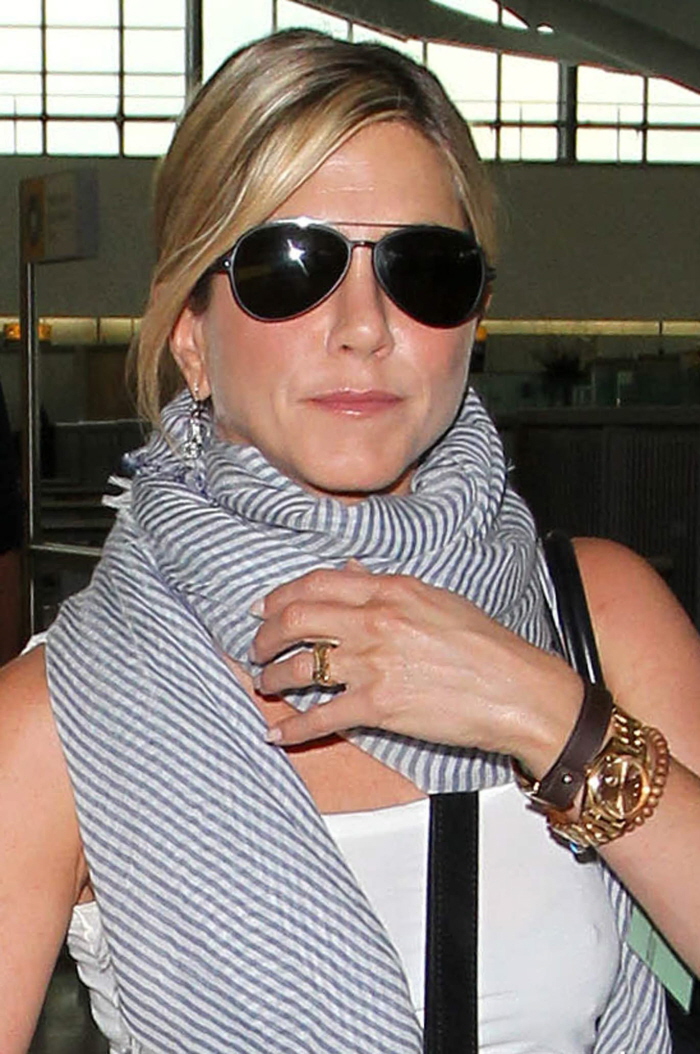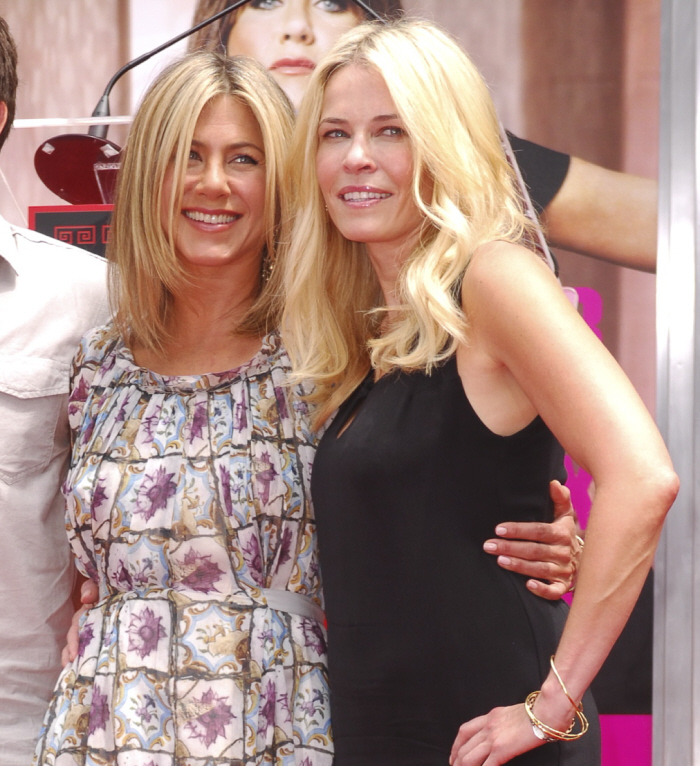 Photos courtesy of Fame & WENN.