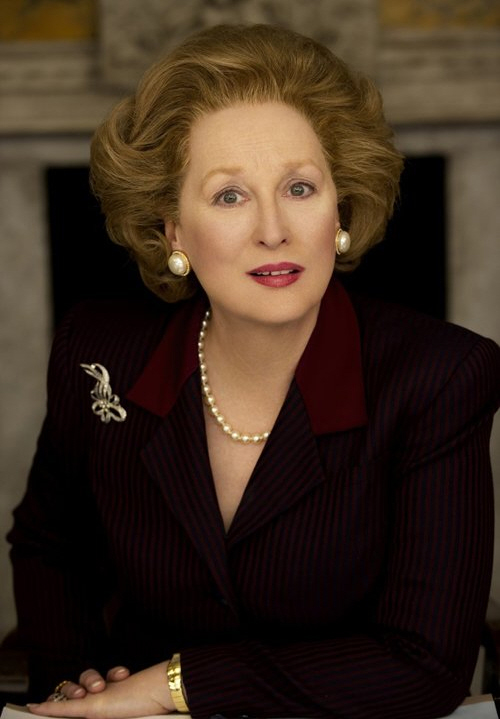 Ever since the trailer for The Iron Lady came out earlier this week, Margaret Thatcher's friends and former colleagues have been waging a campaign against Streep, and it's getting personal. Now, there were complaints and concerns before the trailer came out too – after all, Thatcher was and remains a divisive figure in the UK, but her supporters worship her like American conservatives worship Ronald Reagan. Thatcher's defenders have judged Meryl's performance JUST from the trailer, and they're trying to dismiss it out of hand as simply the work of some money-hungry Hollywood types – because surely the best way for a film to make money is to make it all about a controversial 1980s leader…? One of Thatcher's former colleagues wrote a piece for The Guardian, criticizing Streep's performance as "half-hysterical, over-emotional, over-acting" - once again, this is just from the trailer. He hasn't seen the film.
But the most discussed bit of criticism came from Thatcher's former PR adviser Tim Bell, who told The Telegraph: "I can't be bothered to sensationalise this rubbish. Its only value is to make some money for Meryl Streep and whoever wrote it. I have no interest in seeing it. I don't need a film to remind me of my experiences of her. It is a non-event." TUT-TUT. Crumpets. Unfortunately for those who criticize Streep as just another money-grubbing "Hollywood type," Meryl is pretty cool woman and she's worthy of respect too:
Meryl Streep has been accused of making the Margaret Thatcher biopic "The Iron Lady" just "to make some money." But the Oscar winner cut her fee on the film to $1 million and donated the proceeds to charity.

A former Thatcher aide bashed the project this week, saying, "Its only value is to make some money for [Streep]."

But the actress slashed her quote to get the movie made, sources say, and she pledged a million to help fund the National Women's History Museum last fall, according to reports. Word leaked that Streep would attend a semi-spontaneous New York screening of "Lady" this week. But that was never possible: She was traveling between Washington, DC, and the US-China Forum on the Arts and Culture in Beijing with Amy Tan and Joel Coen. Reports say she'll show the movie there.
[From Page Six]
The lesson? Don't even start with Meryl Streep. She's too cool. She cannot be dismissed as some money-hungry famewhore with no respect for history. Bitches, please.
Now, all of that being said, Streep's performance is being hailed in early reviews, but it's only being recognized as a good-to-great performance in a so-so film. Most critics still think Viola Davis is the one to beat for the Best Actress Oscar this year. Hmm.
Here's the trailer for The Iron Lady again: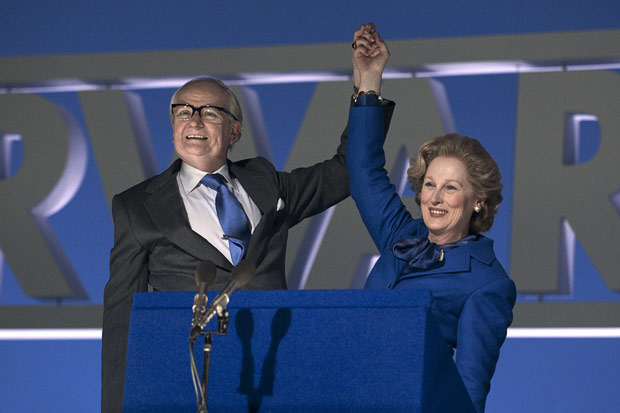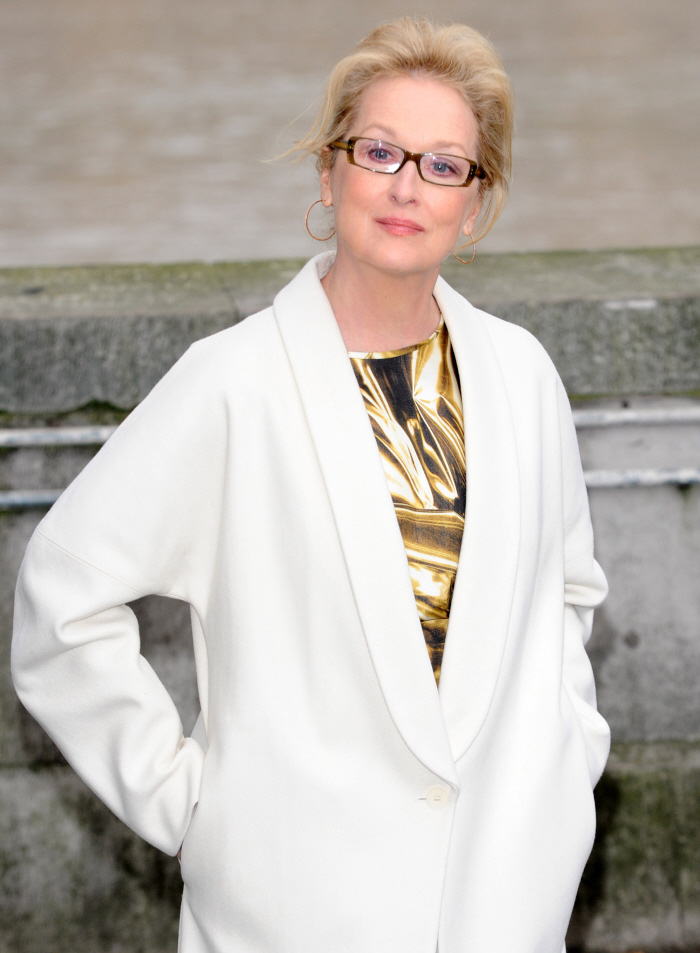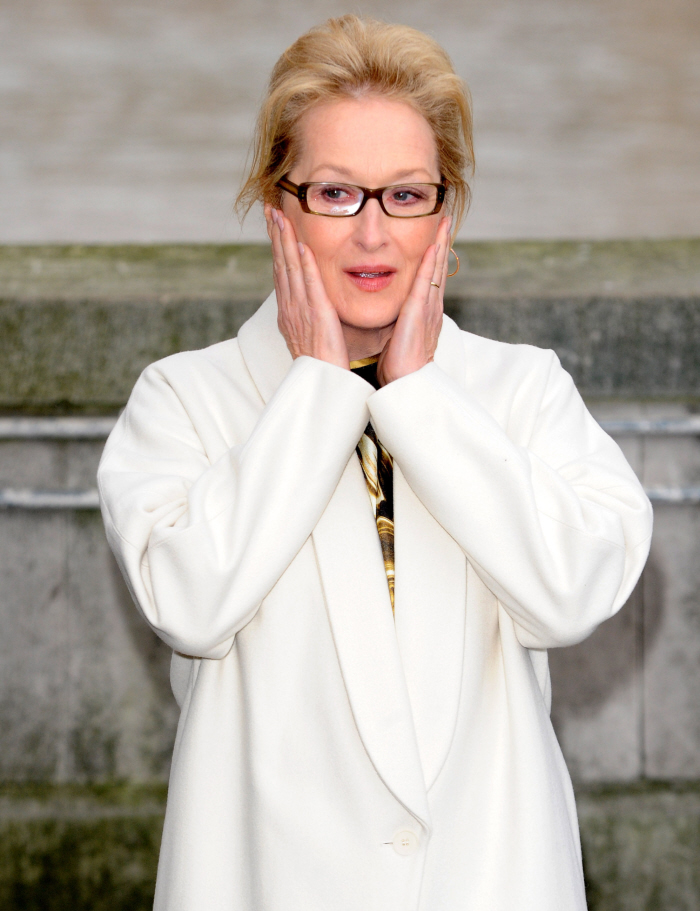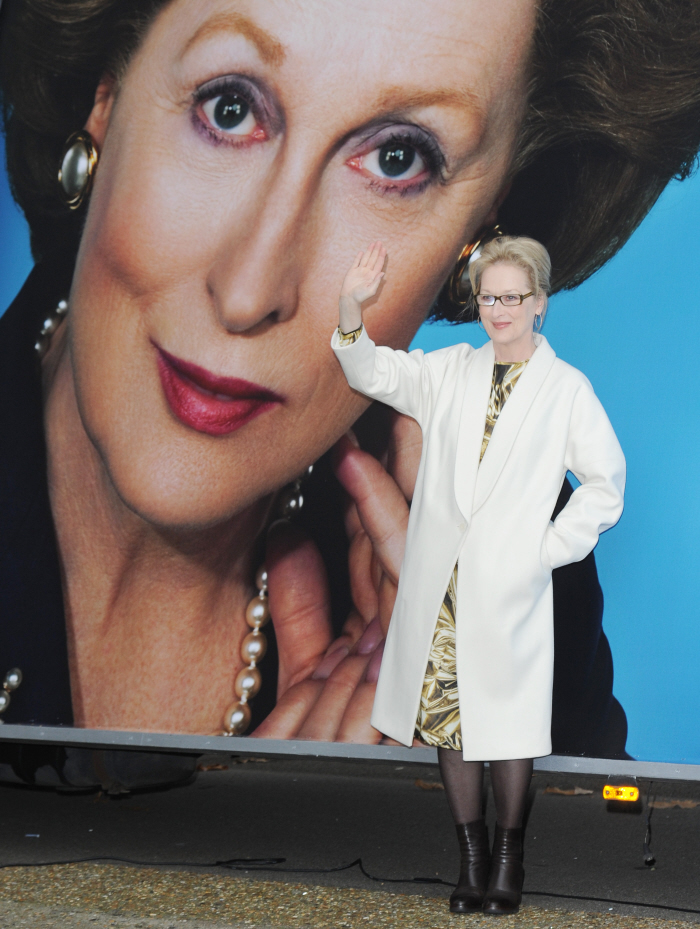 Photos courtesy of WENN.