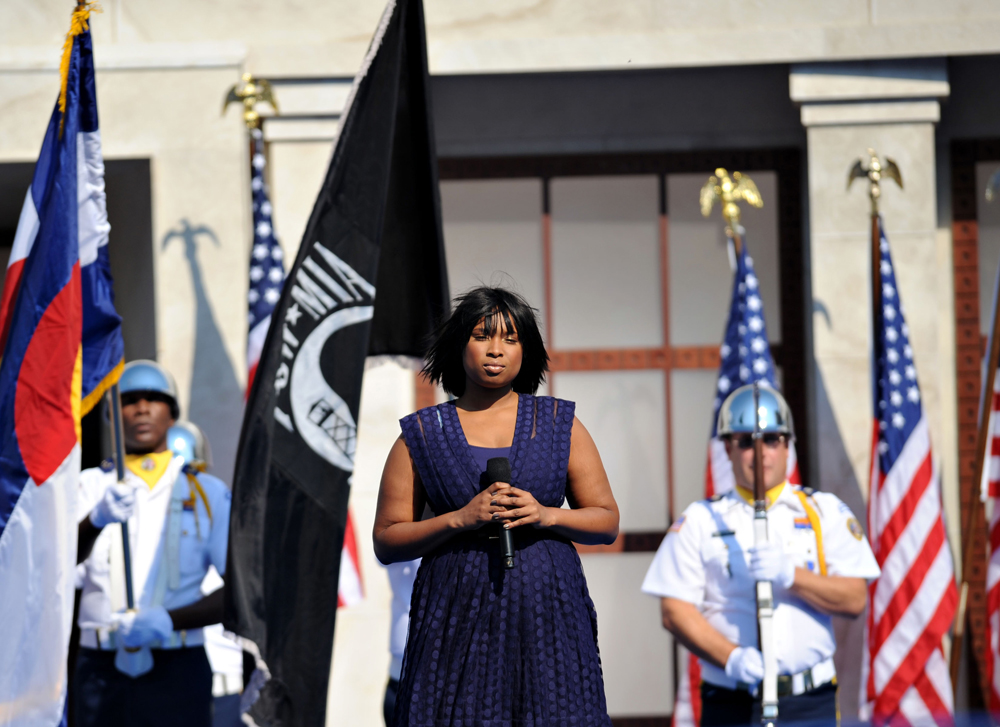 Jennifer Hudson has done quite the good deed after major tragedy hit her family last week. She's created a foundation to assist the families of murder victims and named it after her deceased relatives.
Jennifer Hudson's family announced Thursday a new foundation for families of murder victims. The Hudson-King Foundation for Families of Slain Victims is named in honor of the singer-actress's slain mother Darnell Hudson Donerson, brother Jason Hudson and nephew Julian King.

"The specific purpose of the Foundation is to care for the needs of families who have lost relatives to a violent crime," the family says in a statement. "This encompasses their basic needs of food, clothing and shelter as well as grief counseling."

Donations to the Hudson-King Foundation can be sent:
c/o Abrams Garfinkel Margolis Bergson, LLP
Attn: William L. Abrams, Esq.
237 West 35th Street, 4th Floor
New York, NY 10001

The foundation announcement followed a prayer vigil Wednesday night in Chicago.

"Jennifer sang her first song in this church – she said her first prayer in this church," her cousin Shari Nichols Witt said of the Pleasant Gift Missionary Baptist Church. Witt also spoke fondly of the actress-singer's slain nephew, saying 7-year-old Julian King "seemed like he was ahead of his time."

The Rev. Jesse Jackson, who spoke at the vigil, told PEOPLE that Hudson, 27, and her family "are overwhelmed by the suddenness and the unexpectedness of it all. This family knows triumph, and they also know tragedy."
[From People]
Most people don't realize that services like this don't exist in the vast majority of cities. I had a criminology professor tell a class about cleaning up a crime scene in her mother-in-law's home. Her brother-in-law was schizophrenic – one of the very rare ones who could be dangerous when he was off his meds. He'd been living with his mother when something triggered him and he stabbed her 20-some times. The mother lived (and the son kept living with her after that), but it was up to the family to figure out how to clean up the crime scene. My professor described it very vividly and really explained how upsetting and deeply emotional the process was. I just remember thinking how out of this world hard that would be on top of everything else.
It sounds like the Hudson-King Foundation may fill in some of the gaps in the legal system that don't properly take care of victims. What a deeply considerate way for Jennifer to honor her slain family.
Here are mourners gathering at the murder site of Jennifer's mother and brother on Wednesday. Photographer: C.M. Wiggins. Images thanks to WENN. Header of Jennifer singing at the Democratic Nation Convention on August 28th. Images thanks to Fame.