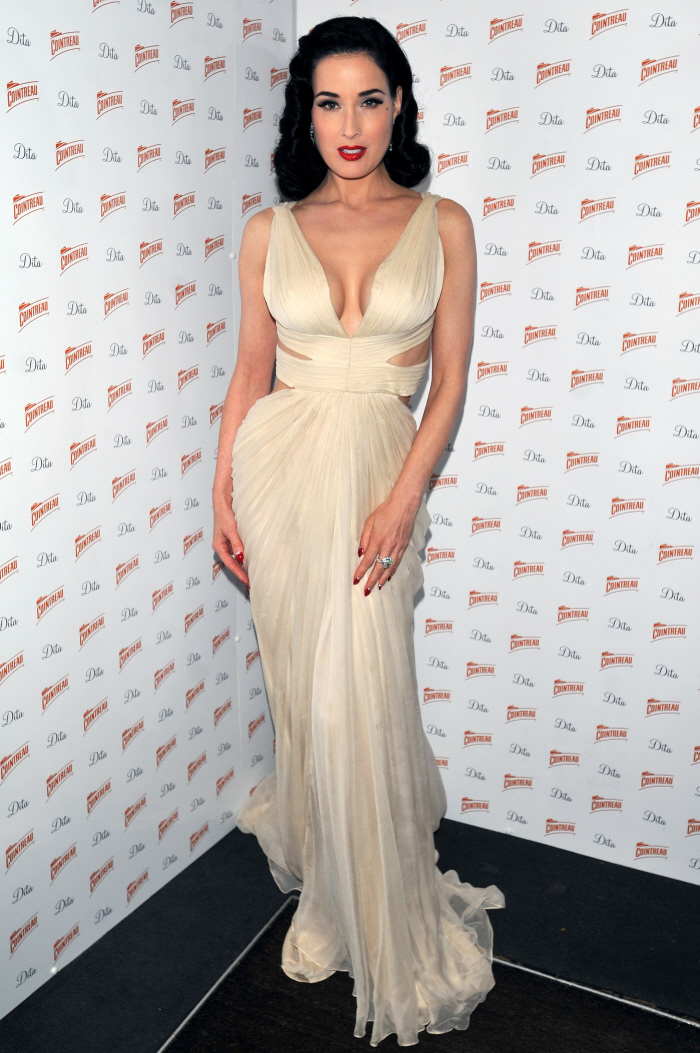 These are photos from an event in London last night for the launch of Cointreau Prive Pop-Up Bar. Your guess is as good as mine for what that is exactly. But no matter – because Cointreau's girl (I think she's the face of the brand, right?) Dita Von Teese was there, and she's getting her style groove back after several wonky public appearances. I usually don't care for pale girls in pale creams and whites, but this works on her and it manages to avoid the "bridal" vibe. Also, I usually dislike these cutout-dresses, especially when the cutout is at the waist, but the detail is done well here. Plus, this dress is a 360-degree experience – look at Dita from the back: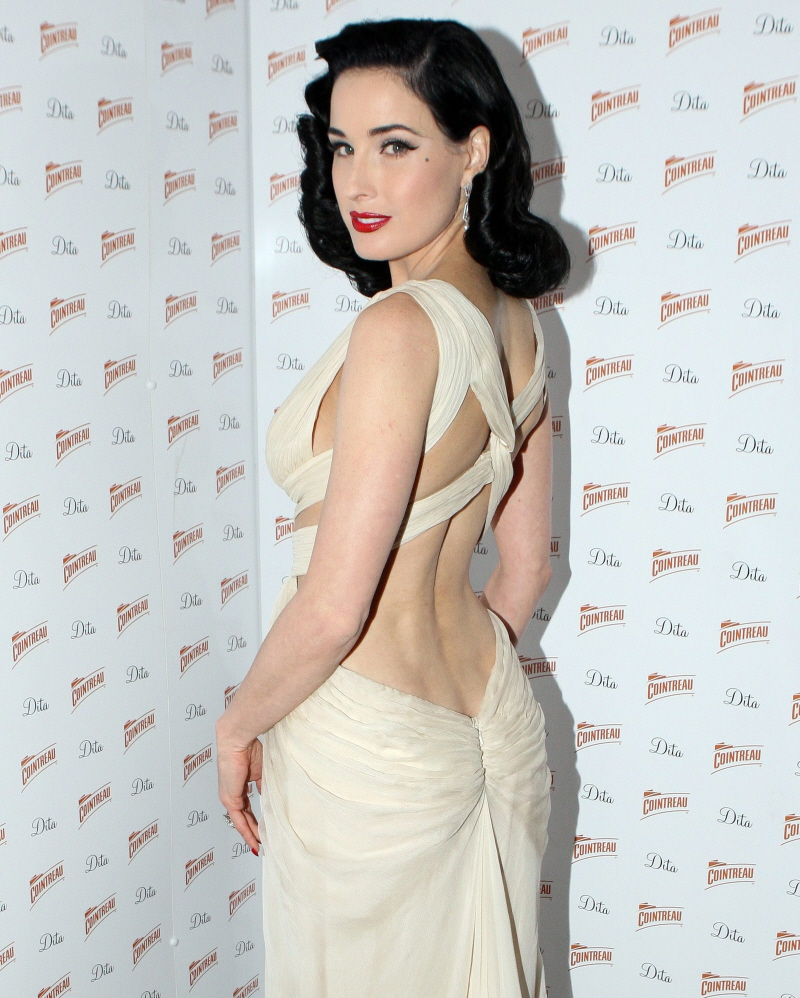 Um… how did I never notice that Dita has a great ass? She so does. Her back is lovely too. While Dita was in London, she also sat down for an interview with Time Out London. I just liked this – she's not saying anything groundbreaking, but she just seems like a cool chick. I wish Dita was my friend!
Also at the Cointreau event – Kelly Brook and her magnificent rack. Only her rack was nowhere to be found, because it seems like Kelly duct taped her boobs down and squished herself into this tragedy of a dress. Why is this style popular now? You know who wore these kinds of oversized, poofy, faux-Elizabethan collars? Clowns. I like Kelly, but she needs to stop covering up!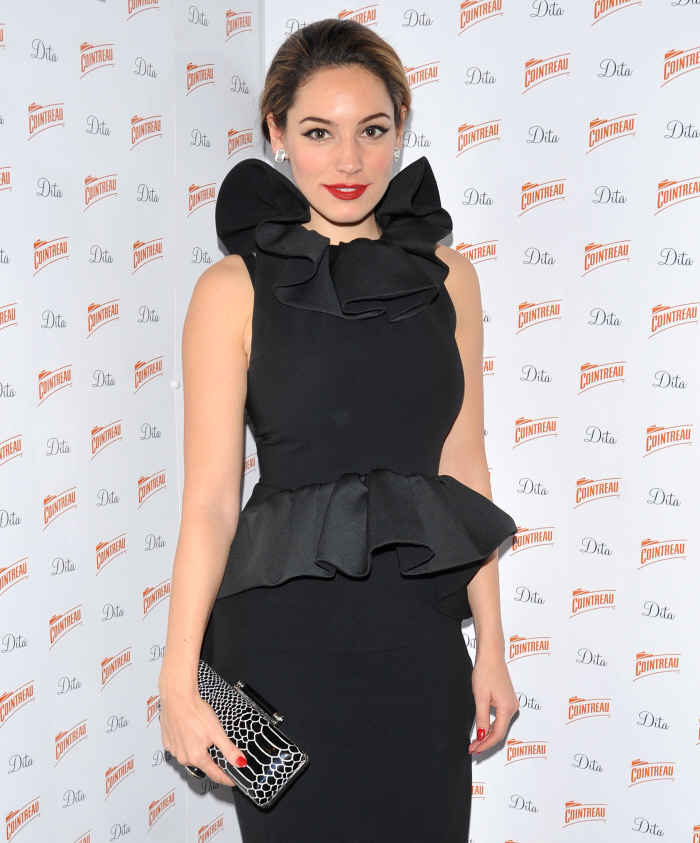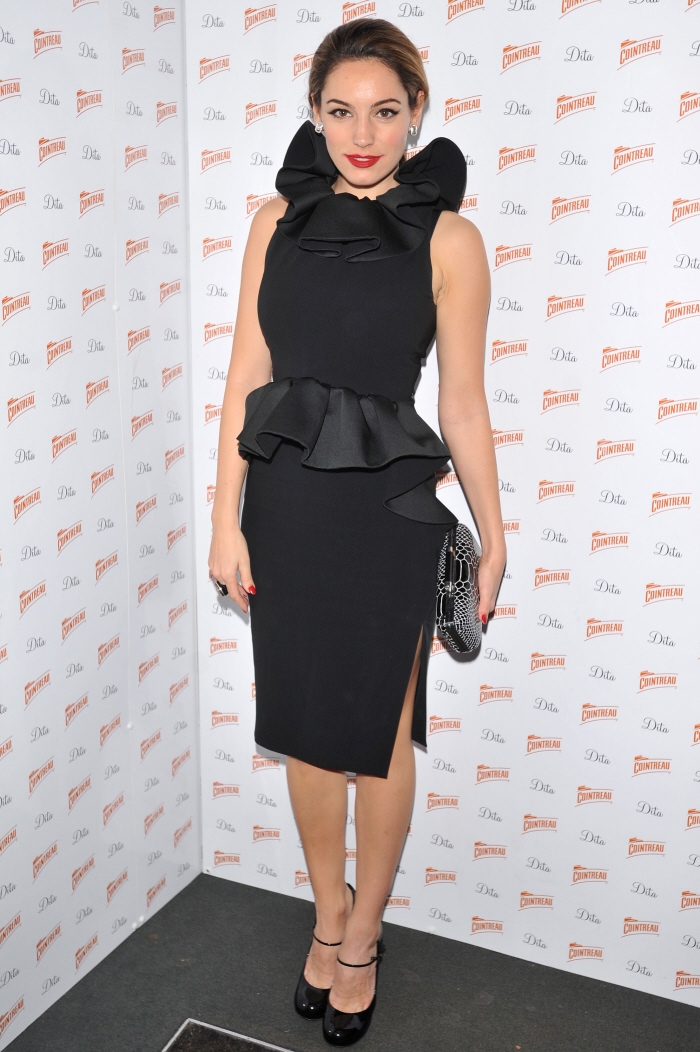 Photos courtesy of Fame & WENN.