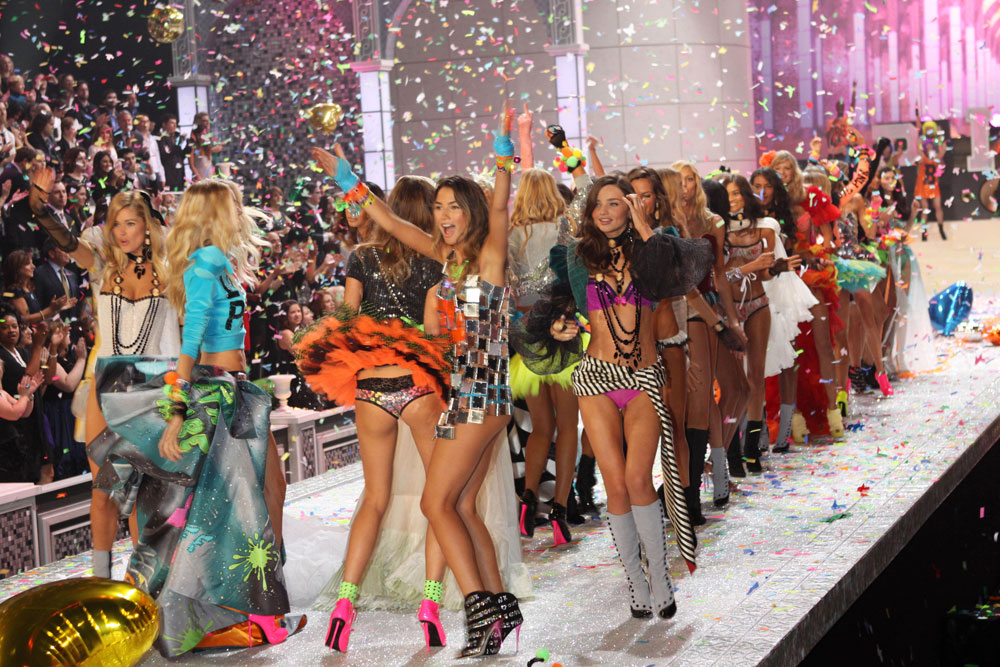 E! is pointing out that the new crop of Victoria's Secret models are rather tiny when compared to their predecessors from just a few years ago. While I don't think that the new models are too thin in comparison to high fashion models, they're skinnier overall than they used to be. I think they look like they're healthy though and not emaciated. Still, it would be nice to see women that are more realistically fit instead of aspirationally thin for the most part. Victoria's Secret is a brand to make everyday women look sexy, not a high fashion brand for the elite. Here's what E! wrote about it:
Millions of fans (or those who merely enjoy seeing half-naked models in fancy undies) tuned in to watch the Victoria's Secret Fashion Show, but while you were drooling in front of your television sets, we had to wonder if some of those angels were drooling for a cheeseburger.
Seriously.

This isn't exactly new news.

Back in April, Candice Swanepoel and her thin frame made headlines when we learned that her contract with the lingerie company was in jeopardy due to her dramatic weight loss (which she later commented on).

But watching the show, we can't help but remember the days when models like Tyra Banks, Heidi Klum and Gisele Bündchen took over the catwalk with their curves. Don't get us wrong, they still made us question our meal choices, but they were also voluptuous. And now, it seems like the wings on these newbies are literally going to whisk them away.
[From E! Online]
I don't know. I mean Tyra and Heidi are somewhat more curvy than that current models, but Gisele was just as waif-like. I don't see any curves on her. I looked up the 2006 and 2005 shows, and there were several other women that were maybe a smidgen larger than the current crop of models. They had hips but were still extremely fit. They really worked those outfits too. Here are a few I found. I'm not saying that it's some big scandal or anything. They're models, they're always going to be skinny. I liked it a little better when they looked like they did in 2005. That's something I can relate to a little more.
Look at Tyra Banks in 2005. I can't stand her but she looks hot here: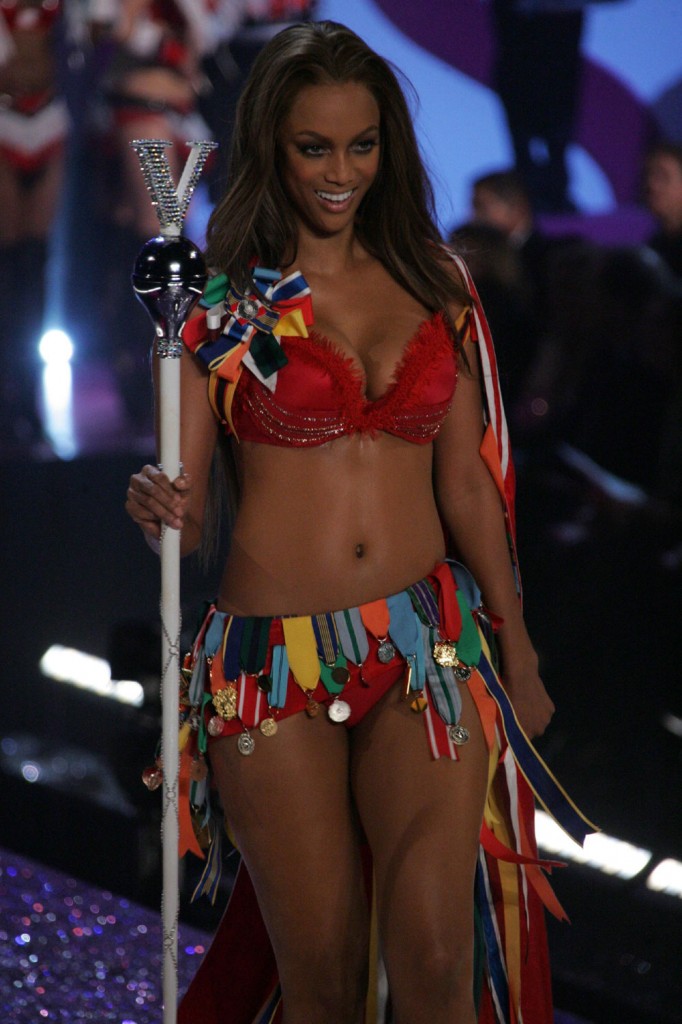 Heidi Klum is super fit and tiny but she's got some hips on her. Maybe those are just her bones, though. This is from 2008.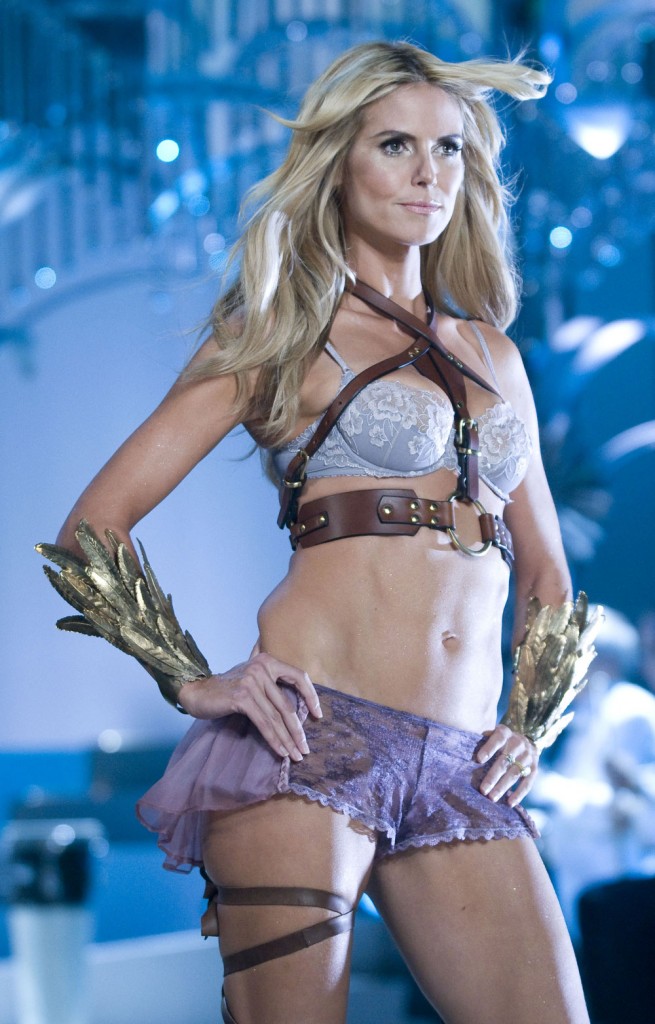 Gisele in 2005. She's about the same as the current models.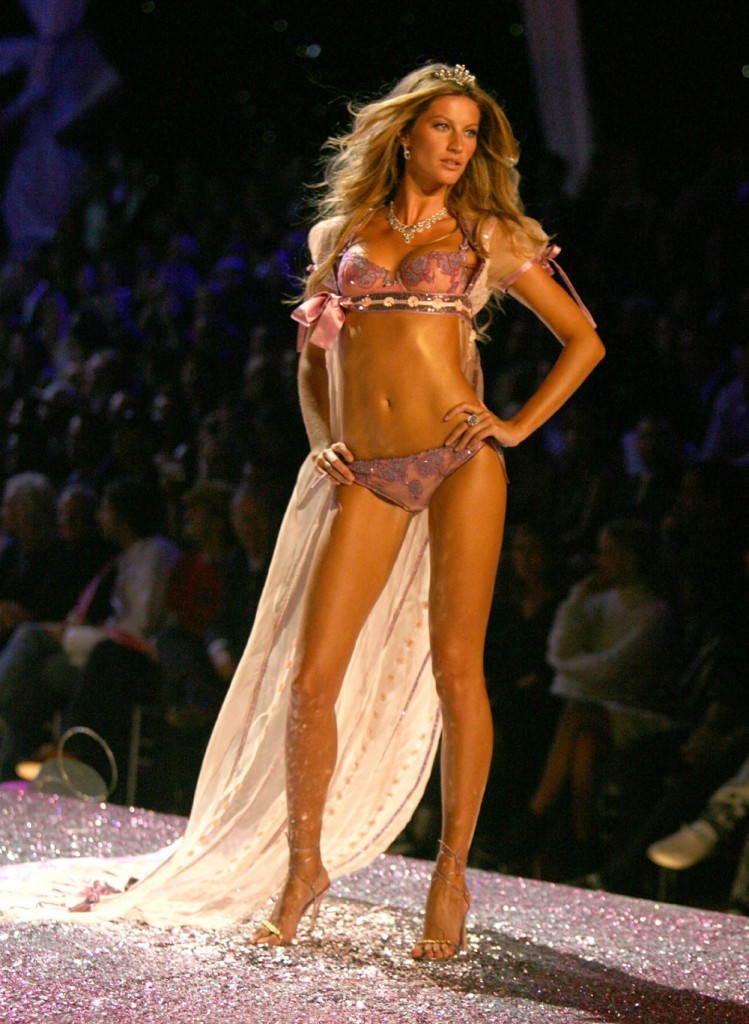 Isabeli Fontana in 2005. Hot!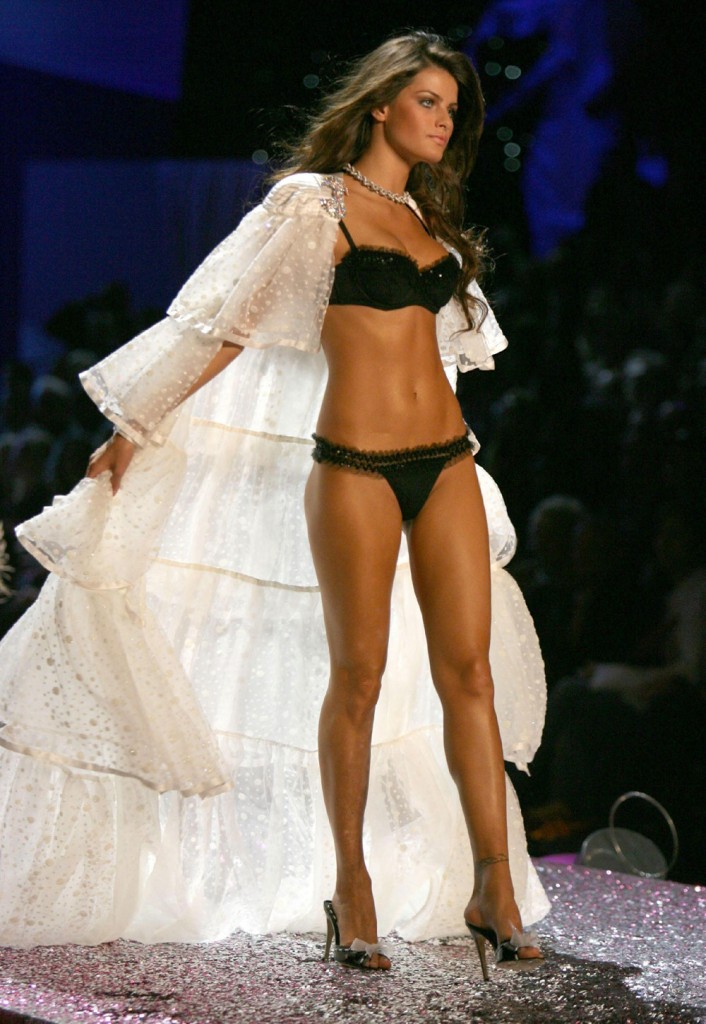 Selita EBanks, 2005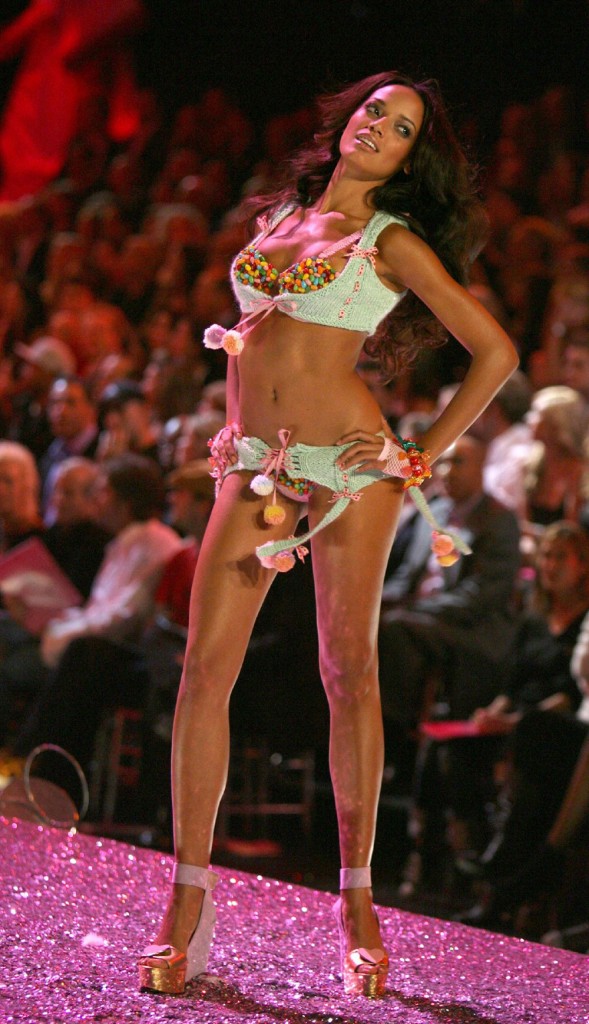 Fernada Tavares, 2005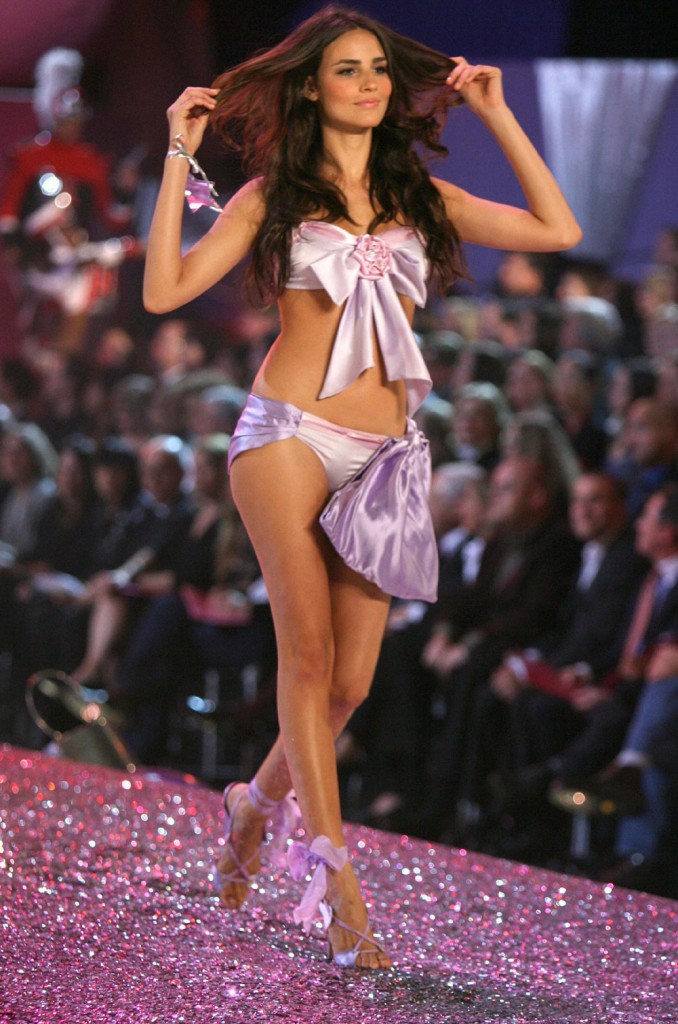 Caroline Trentini, 2005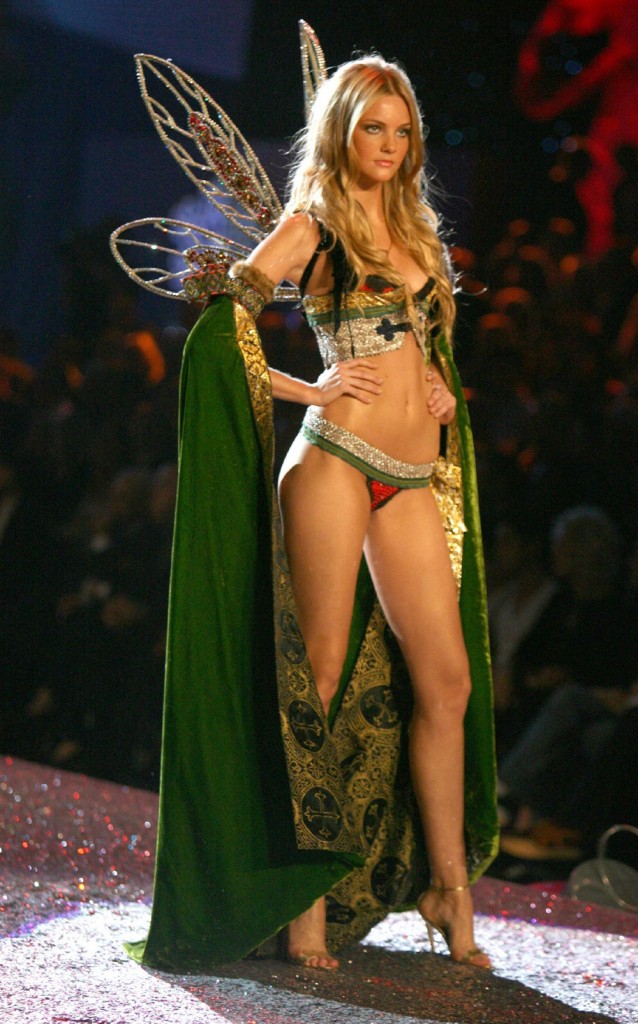 Heather Marks, 2006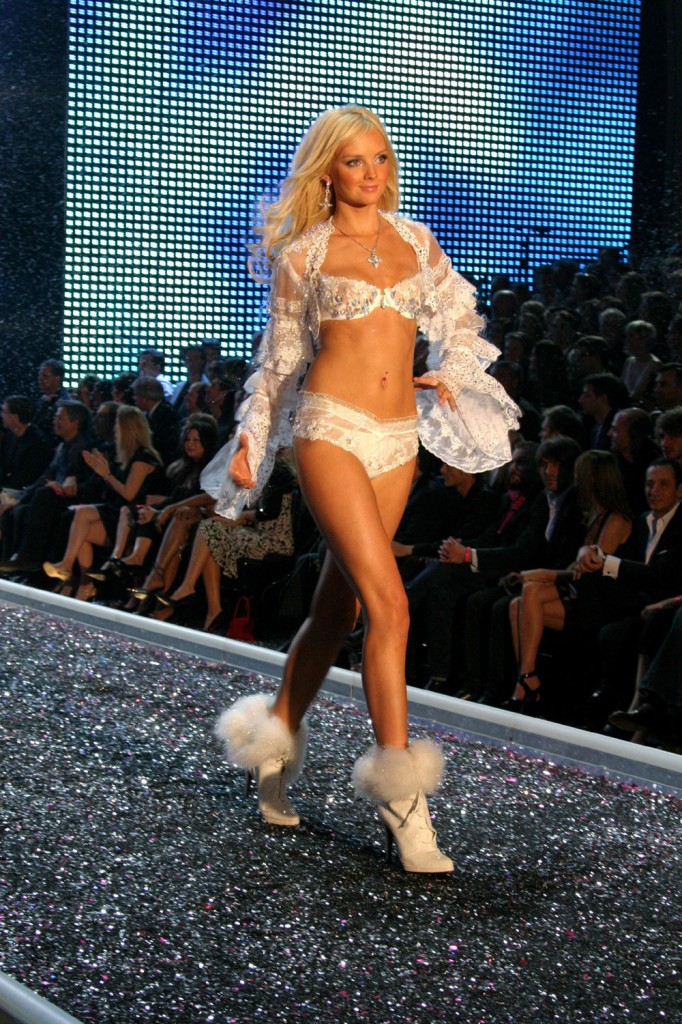 Marija Vujovic, 2005*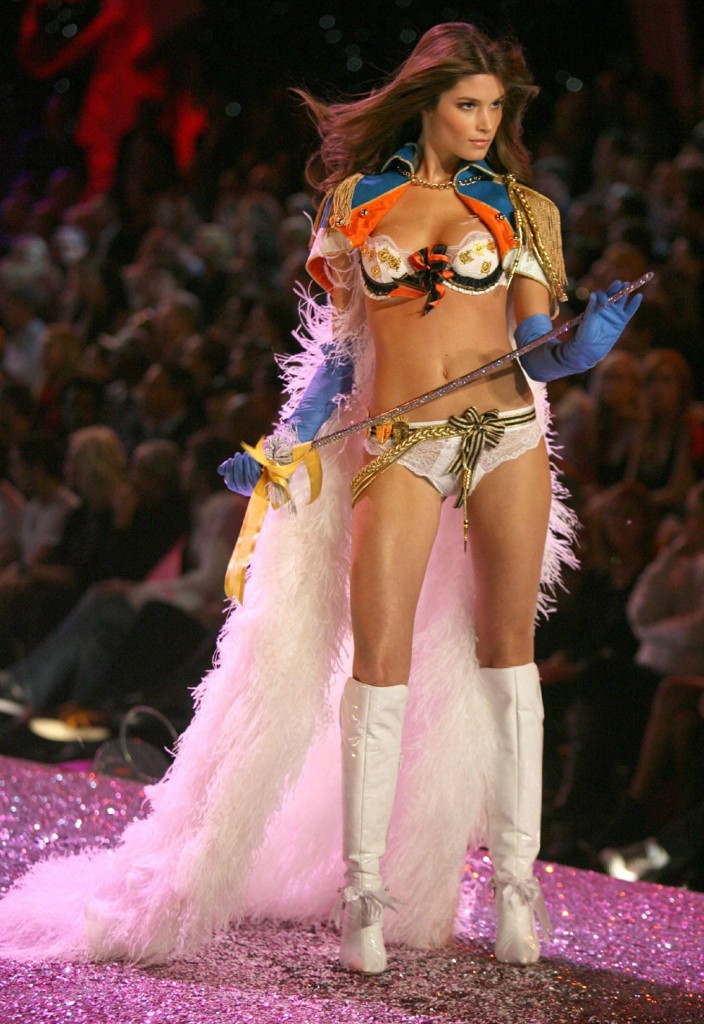 Alessandra Ambrosio in 2005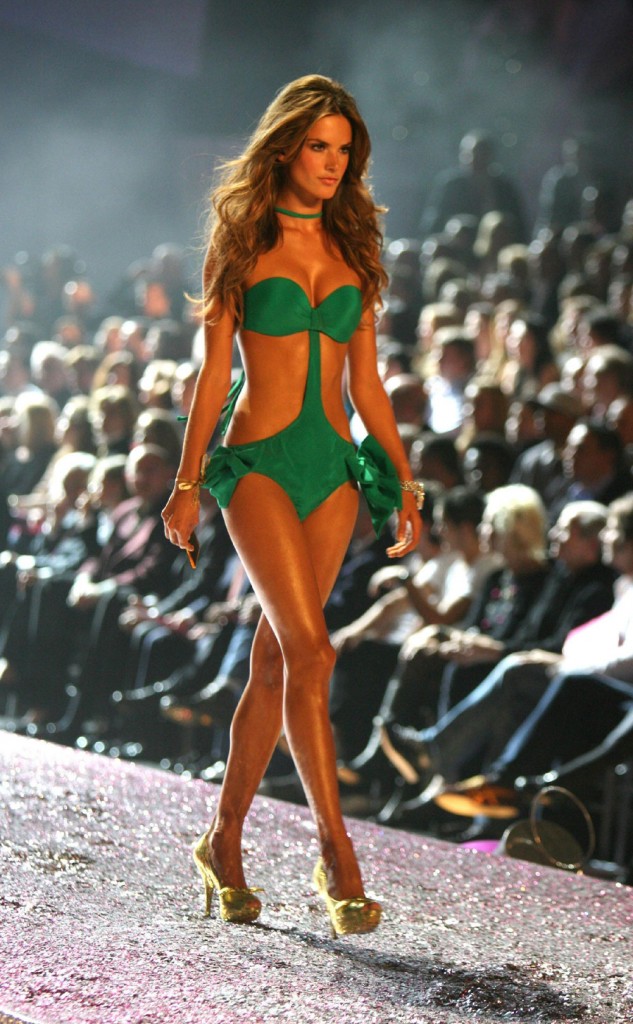 For comparison, here are some of the current models.
Alessandra Ambrosio, 2011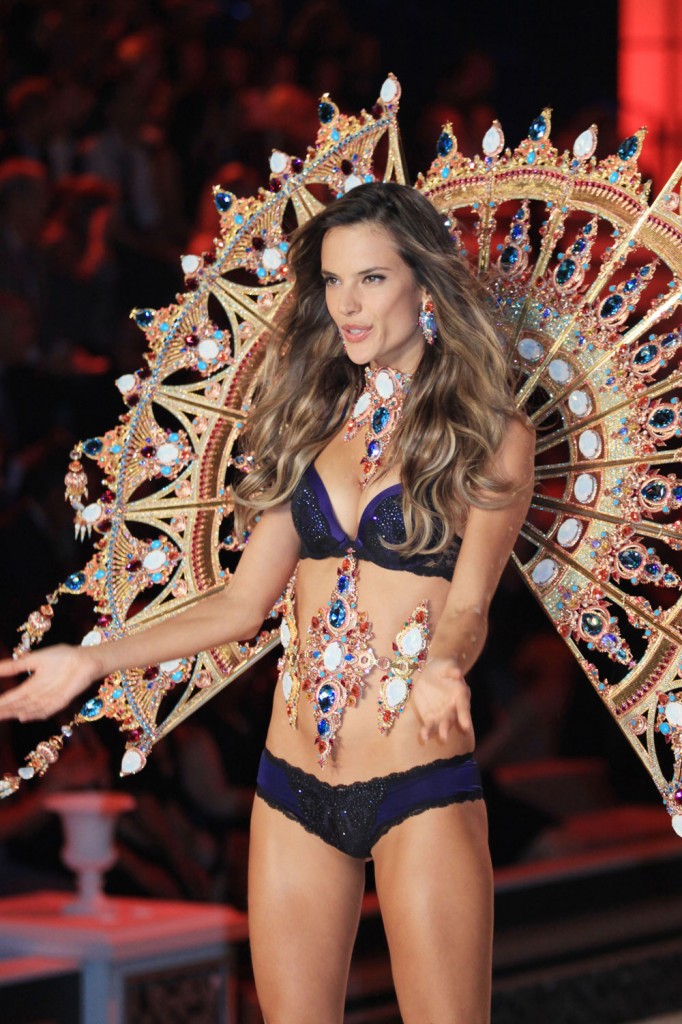 Miranda Kerr, 2011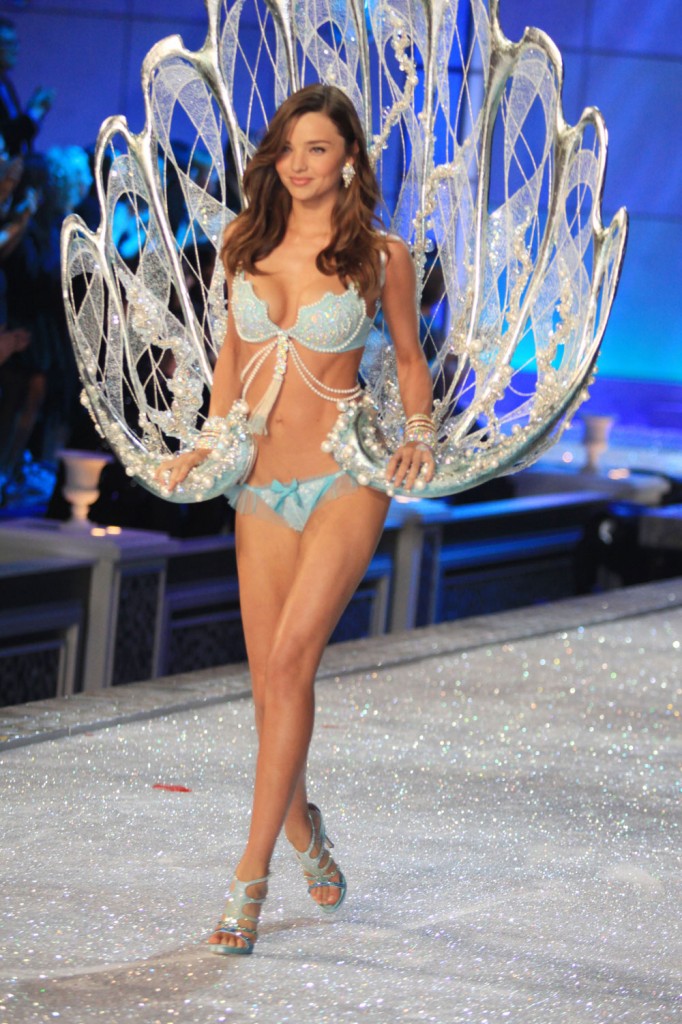 Candice Swanepoel, 2011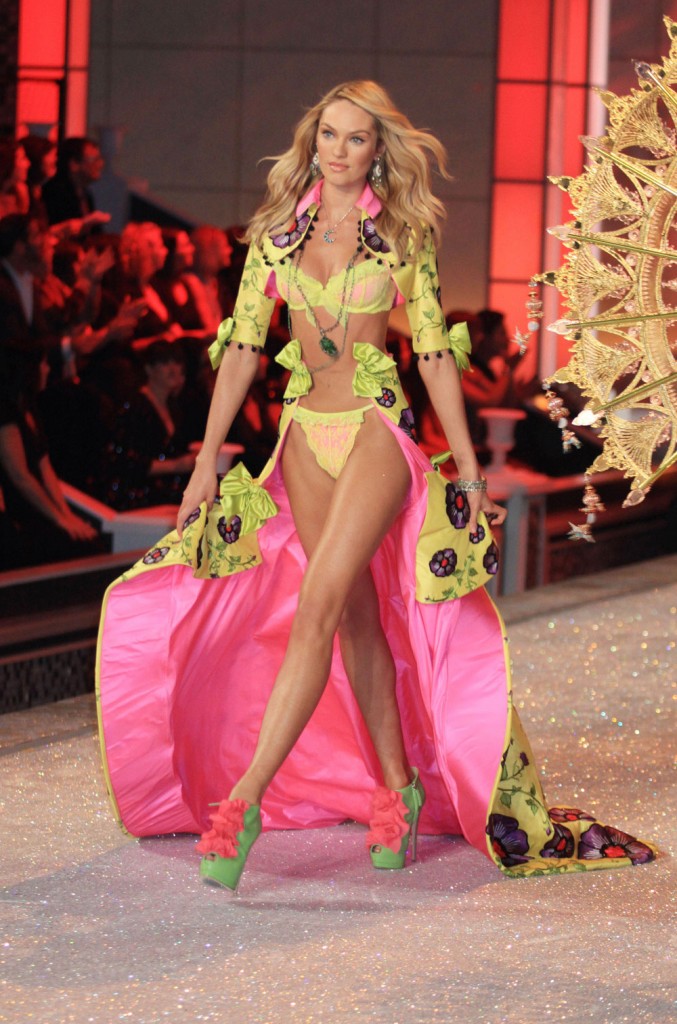 Chanel Iman, 2011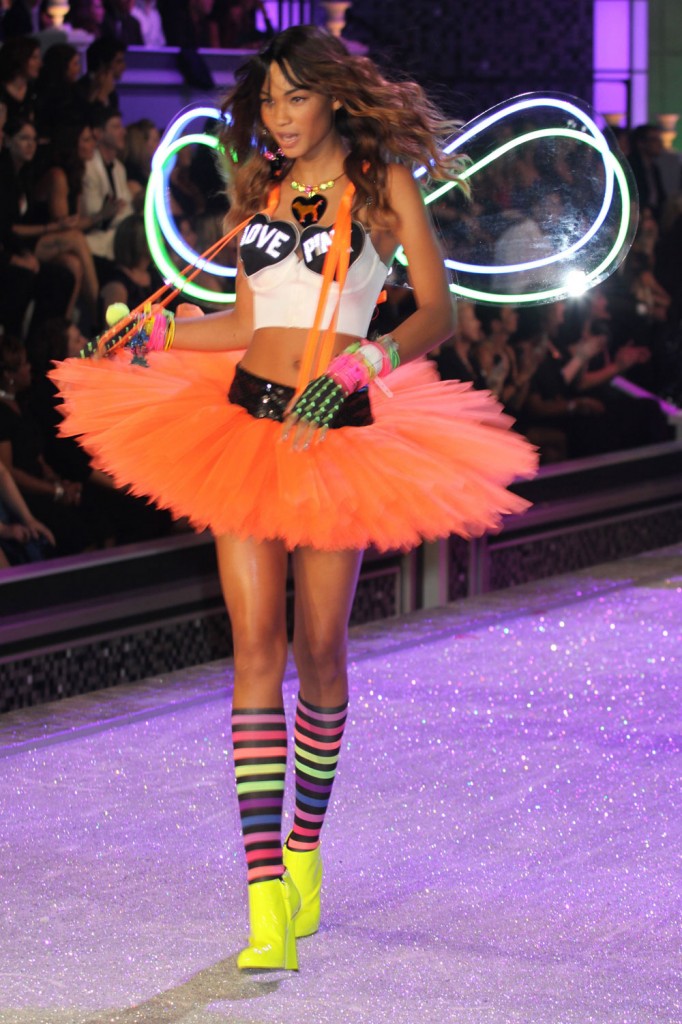 Doutzen Kroes, 2011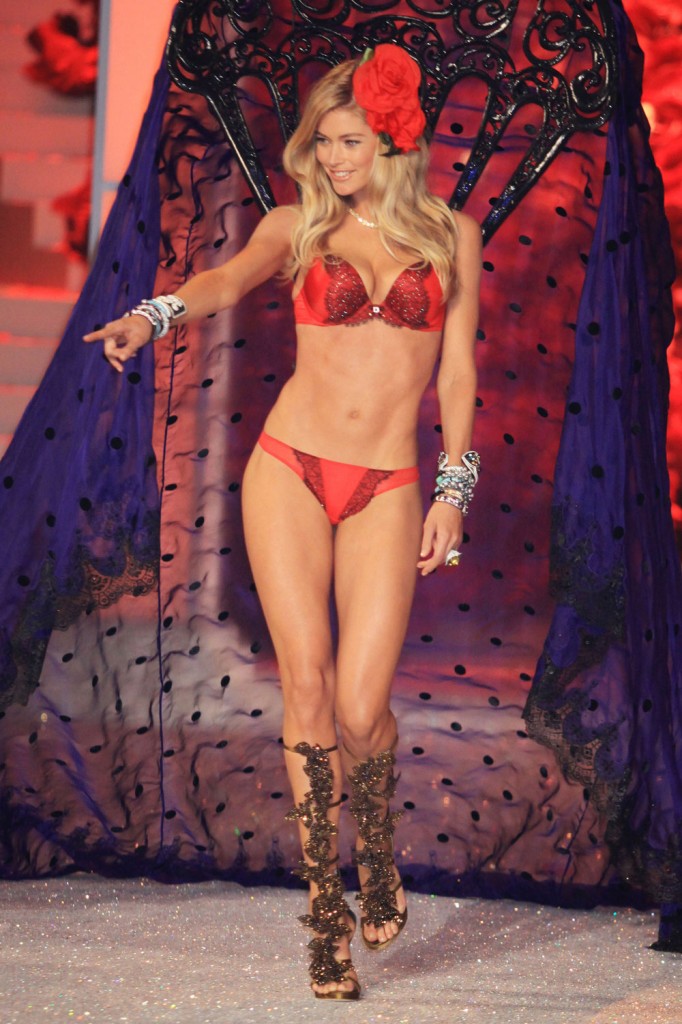 Adriana Lima, 2011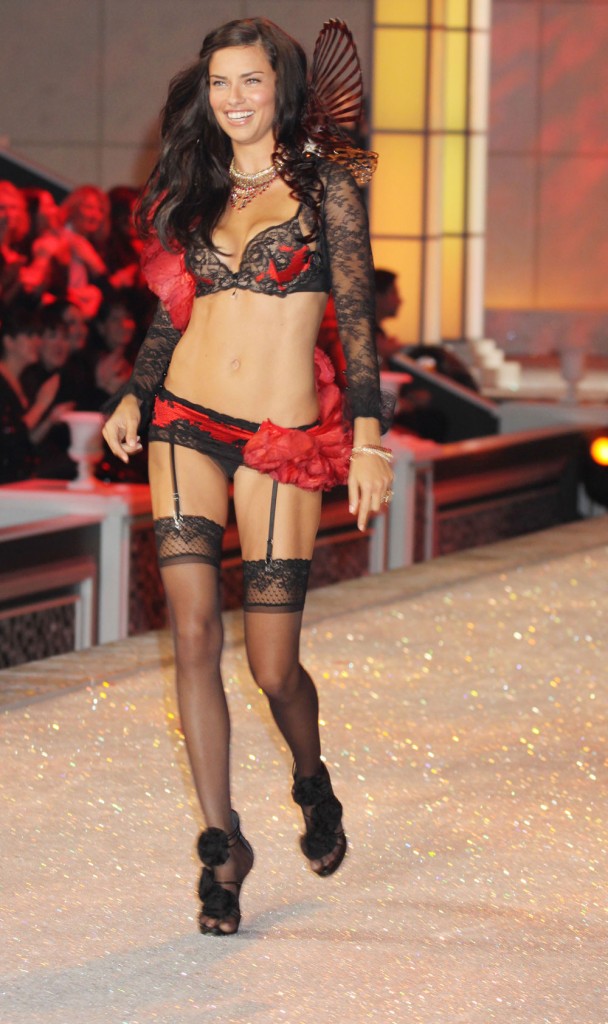 I think this is Lindsay Ellingson, 2011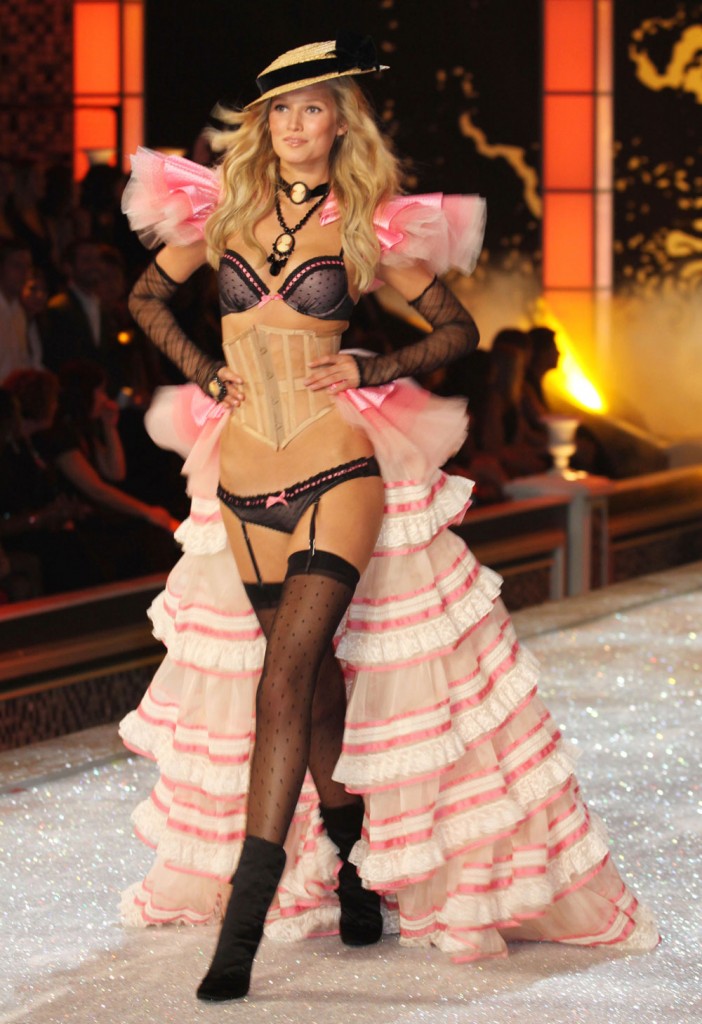 Caroline Winberg*, 2011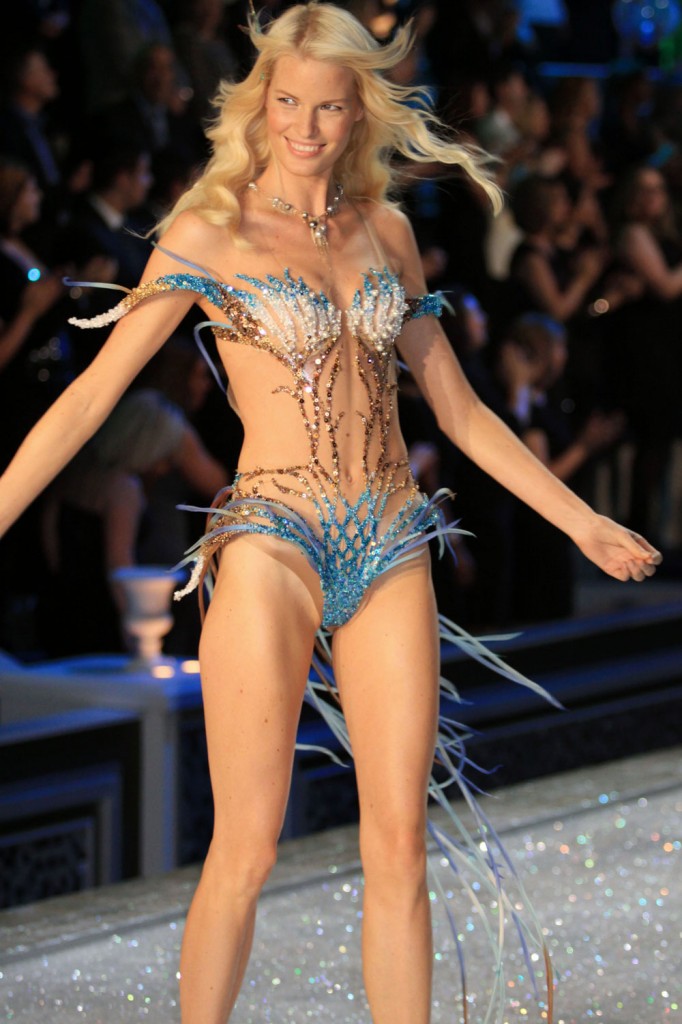 Maryna Linchuk*, 2011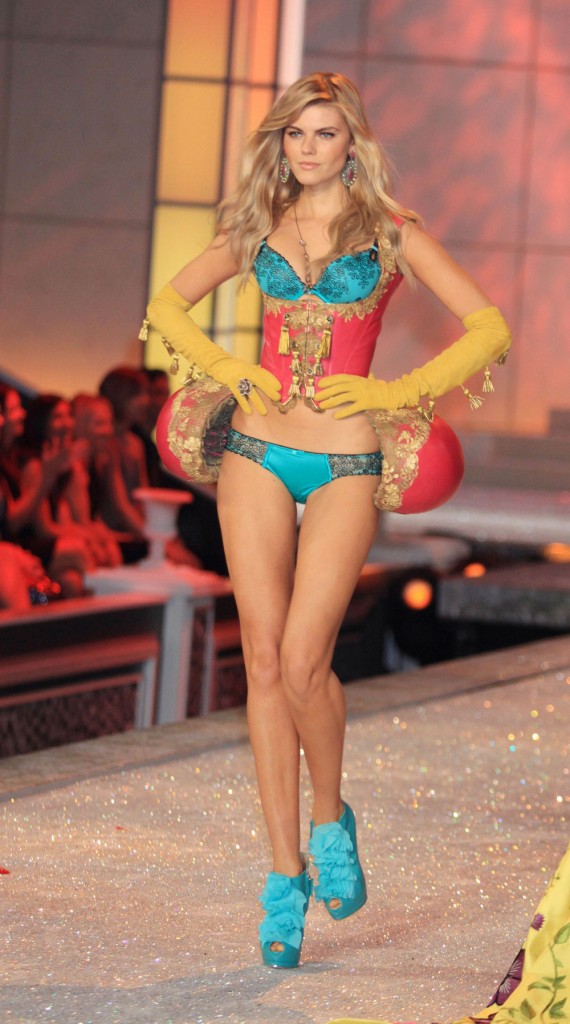 *Thanks to Mu for help with the model IDs! Photo credit: WENN and Fame