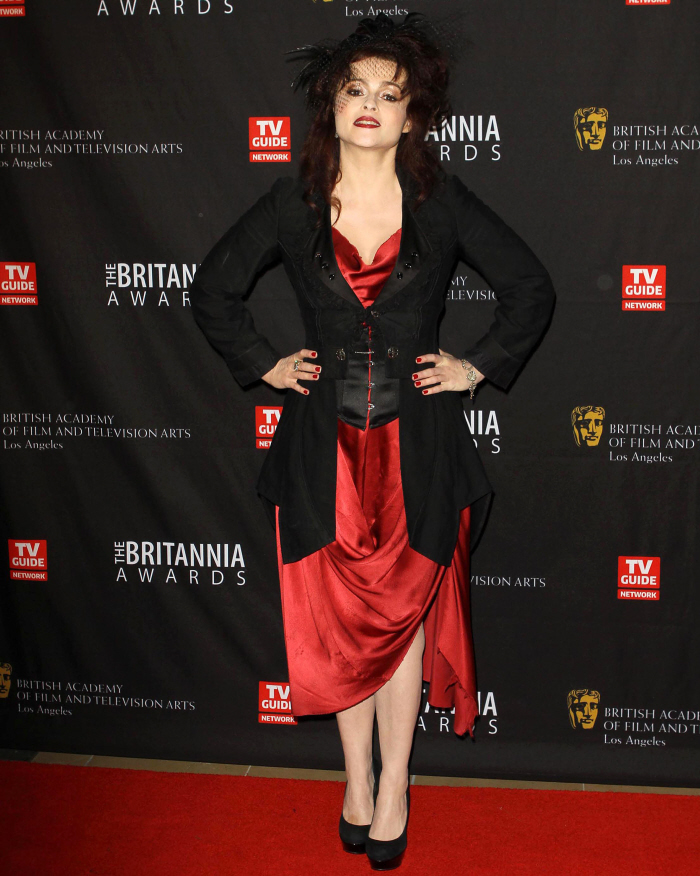 Does anyone else miss last year's awards season if only for the distinct lack of Helena Bonham-Carter? I miss having lots of photos of HBC looking wacky and gorgeous and completely odd/beautiful. So these are a special treat! Last night was a special BAFTA event held in LA – the "Britannia Awards". HBC won BAFTA's "Artist of the Year" Award, so congrats to her. I'm assuming the ensemble is Vivienne Westwood. I especially like her crazy hair and I like the hatlet/fascinator.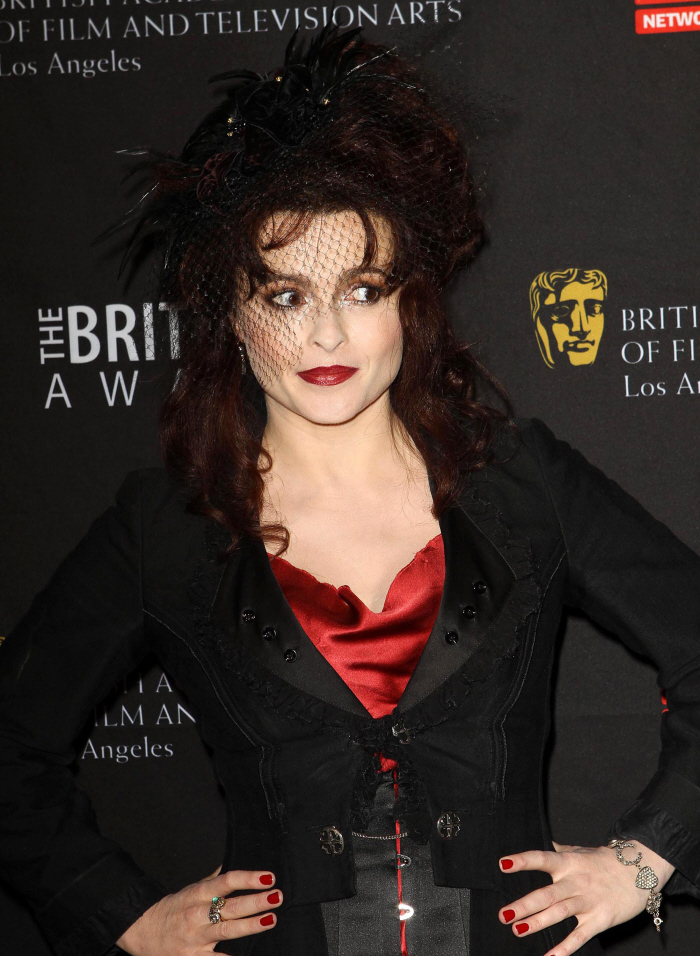 Here are some more photos from the BAFTA event… Skeet Ulrich, looking super-strung out. I feel like he's a blind item, right?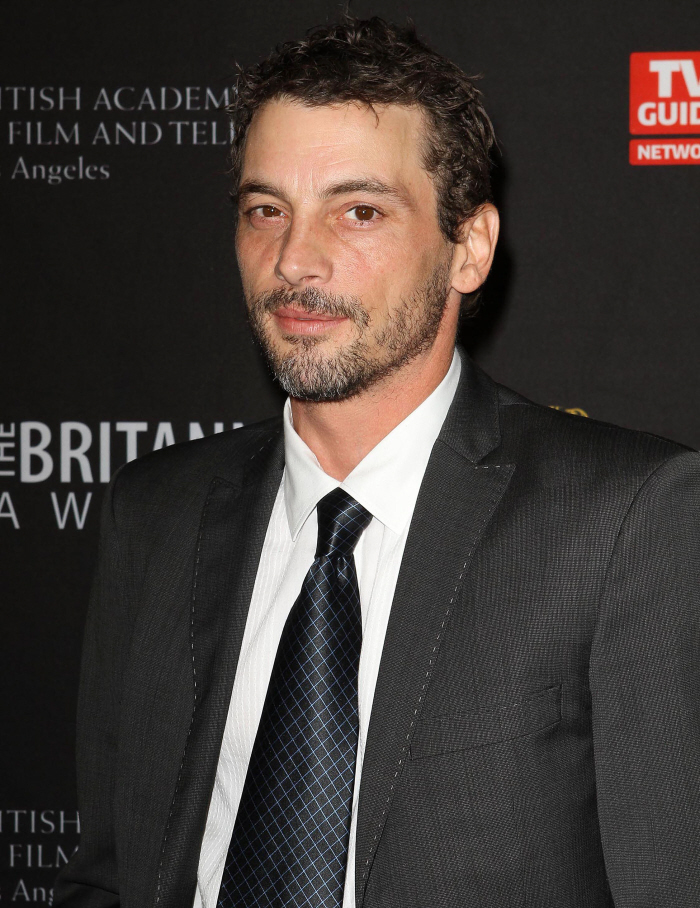 Alan Cumming's eye makeup is better than Duchess Kate's. There, I said it.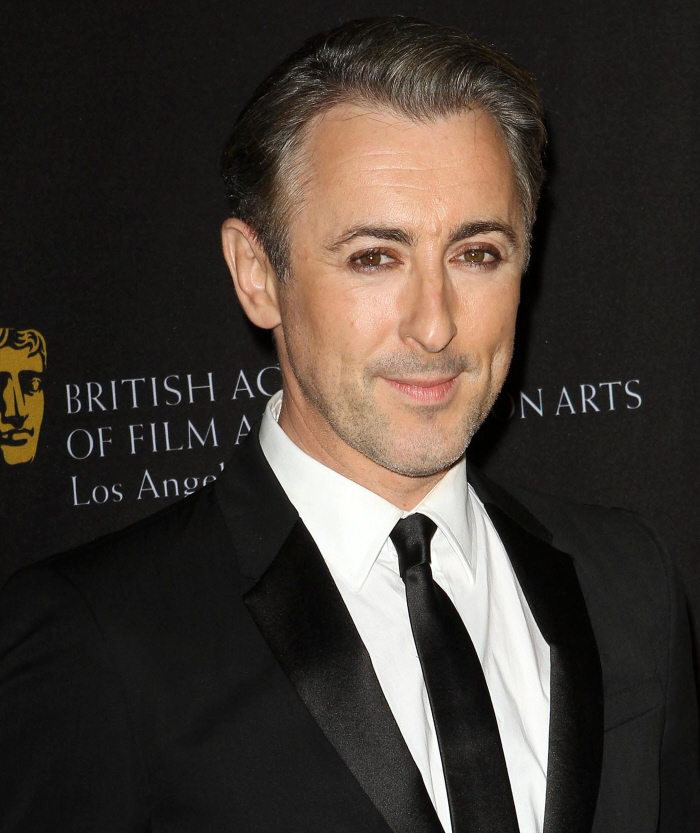 Morgan Freeman: Not Boning His Step-Granddaughter Since 2011!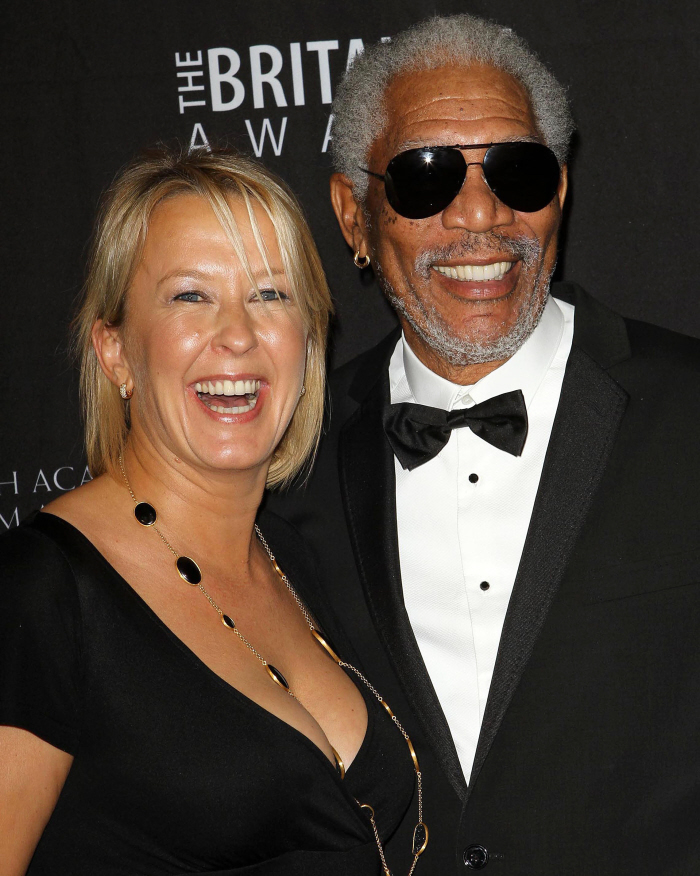 I love Helen Mirren so much, but this dress is BAD.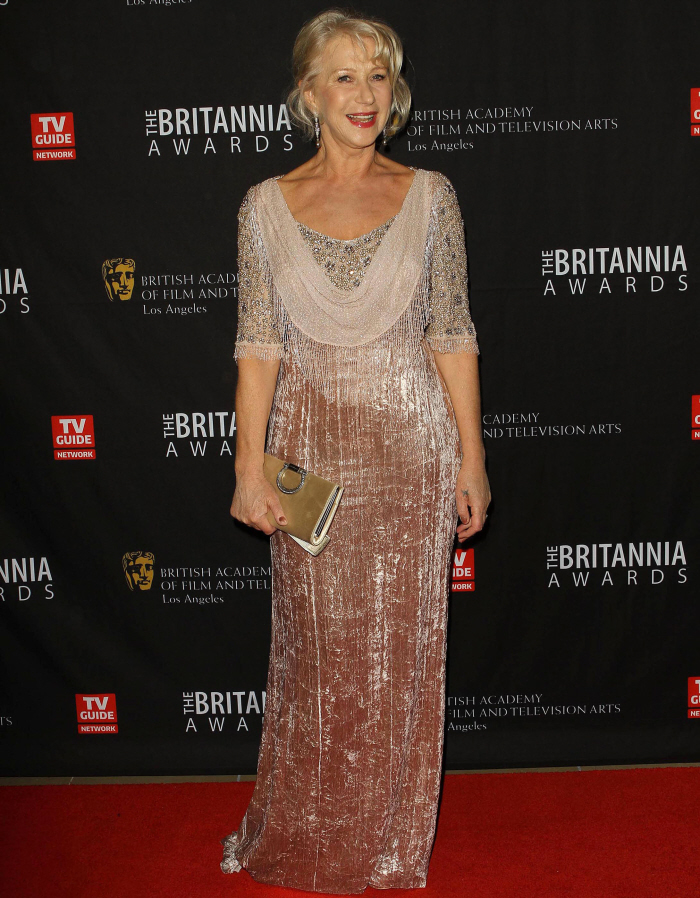 Andrea Riseborough in Marchesa. Meh. It looks like her vadge is a tissue box.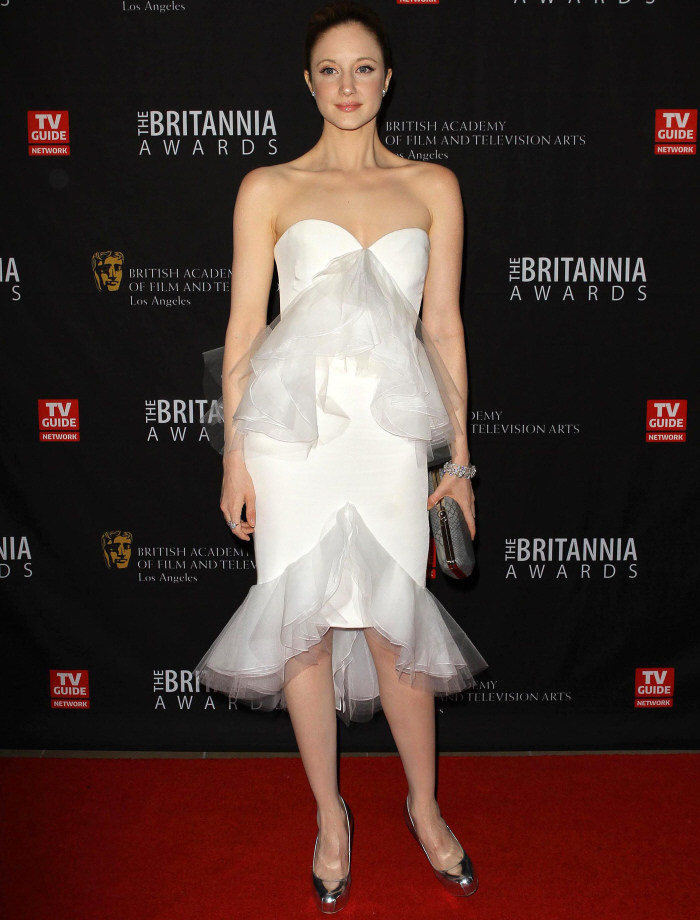 Dennis Haysbert is a big hunk of beautiful.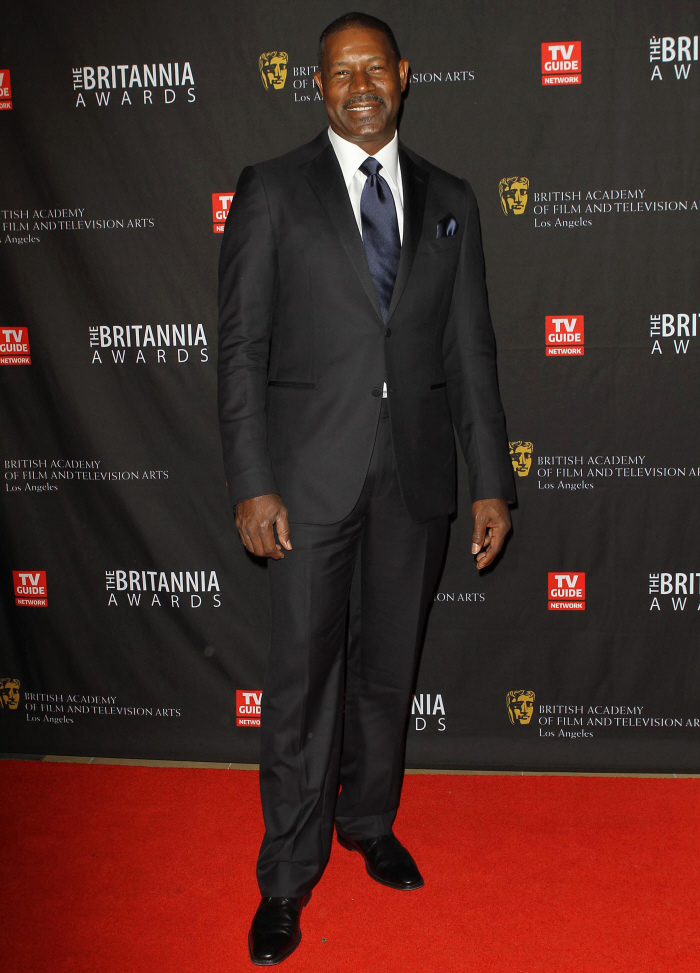 Photos courtesy of WENN.