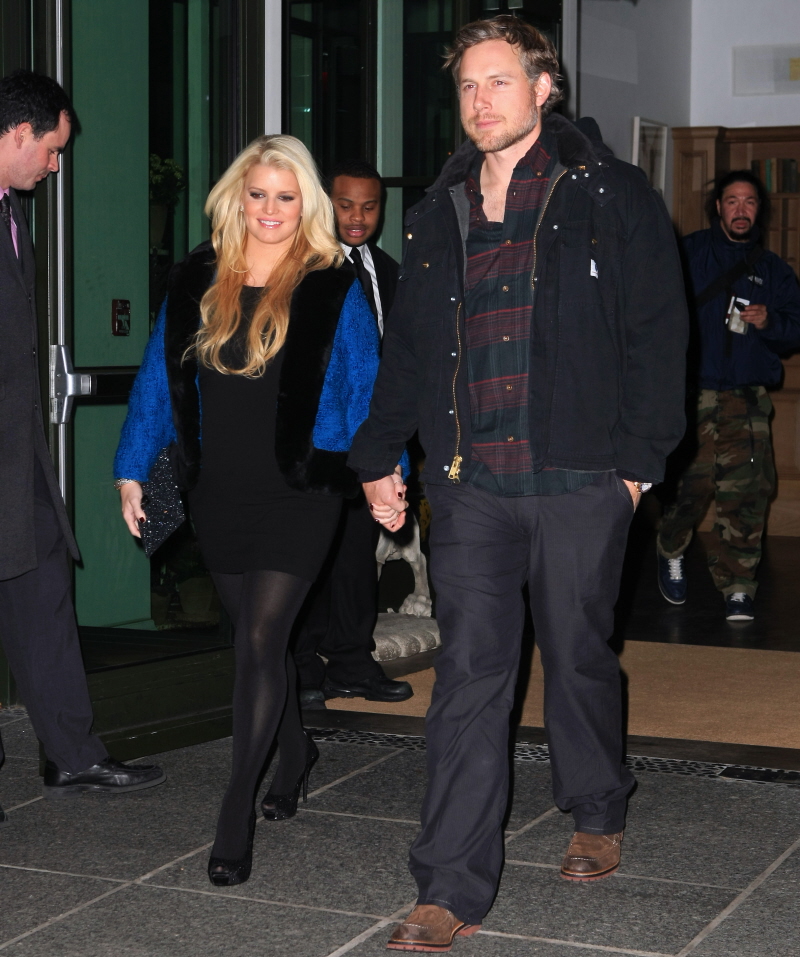 After walking their first red carpet together as a pregnant couple two nights ago, Jessica Simpson and Eric Johnson spent all of yesterday getting photographed in NYC. I swear, Jessica had three costume changes. Which is fine – whatever farty wants, farty shall have. Jess and Eric still look really happy together. I actually think they look even more loved up now that Jessica is knocked up. It pleases me that Eric seems like the kind of guy who is going to stick around, and that he actually likes being around Jessica, although I still kind of wonder if Eric "tricked" (TRAPPED) Jessica into this pregnancy in lieu of getting a job. Now his full-time job is "Jessica Simpson's fiancé/baby-daddy." Which I'm sure pays well.
By the way, you know how Beyonce is more than eight months pregnant right now (hahahahahahaa)? Well, Jessica has said that she's DUE IN THE SPRING. Seriously. Meaning late March, early April. Meaning she's only five months pregnant right now? Those Simpson girls get big bumps early, don't they?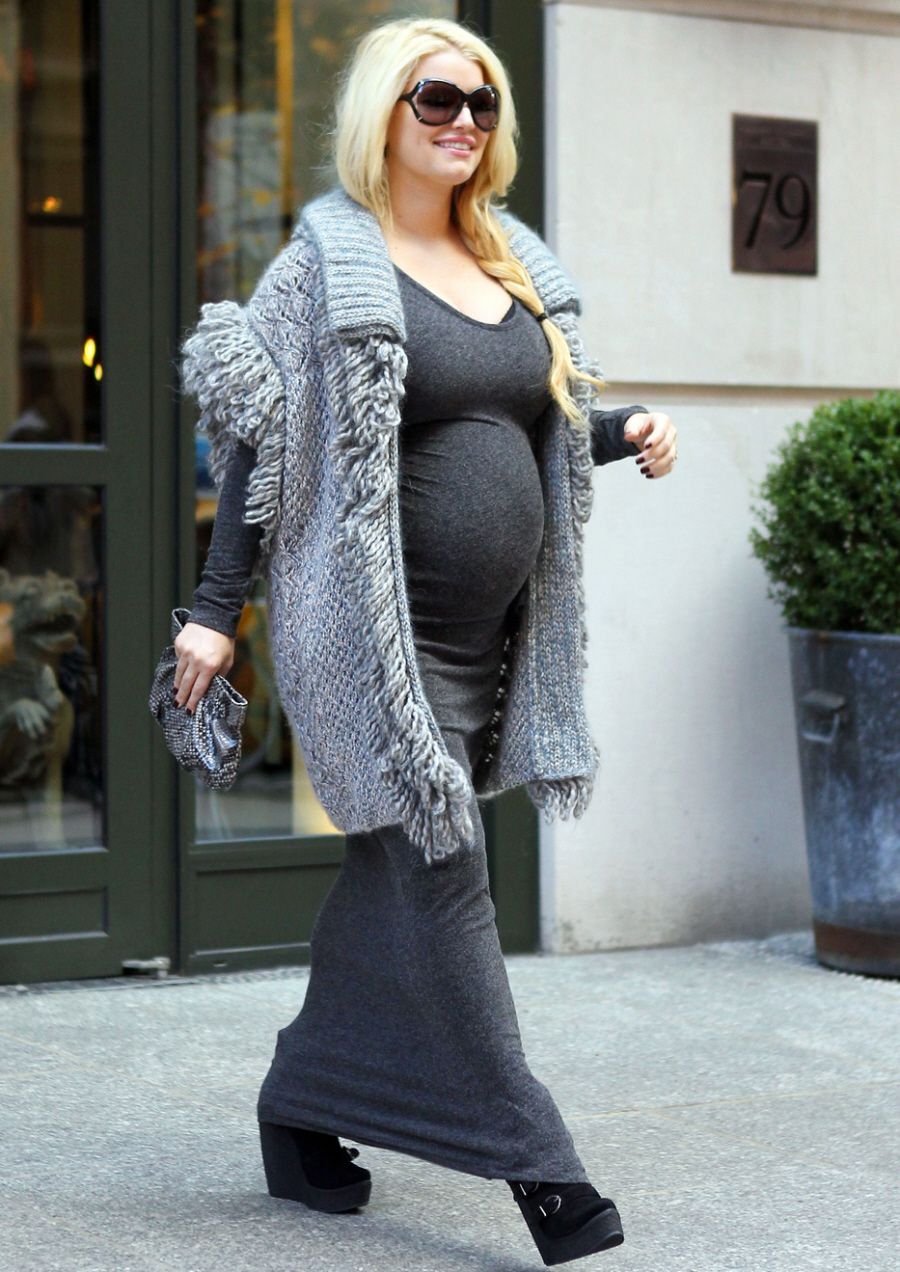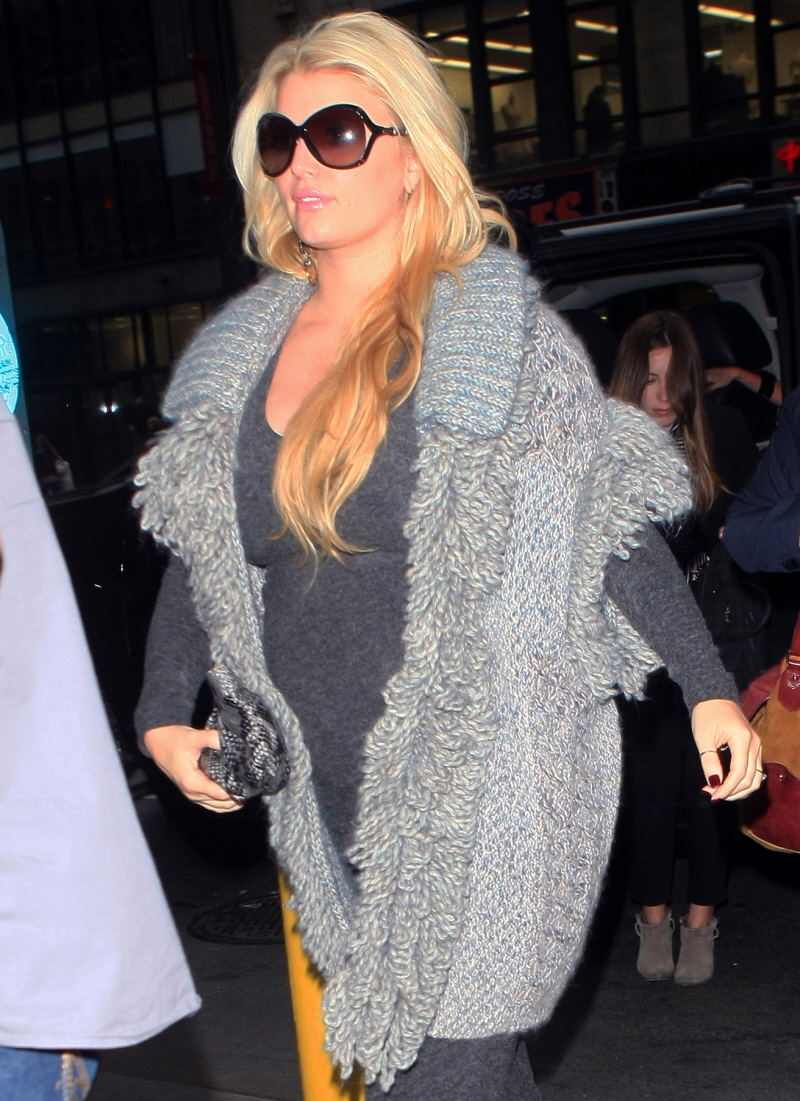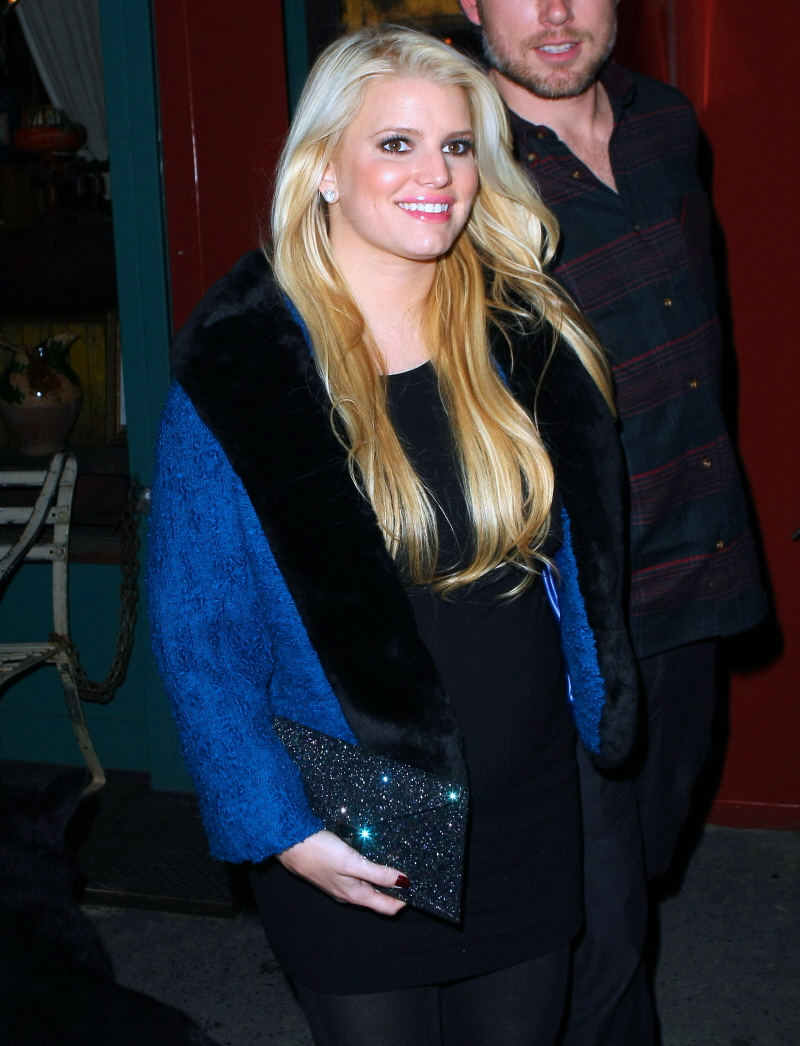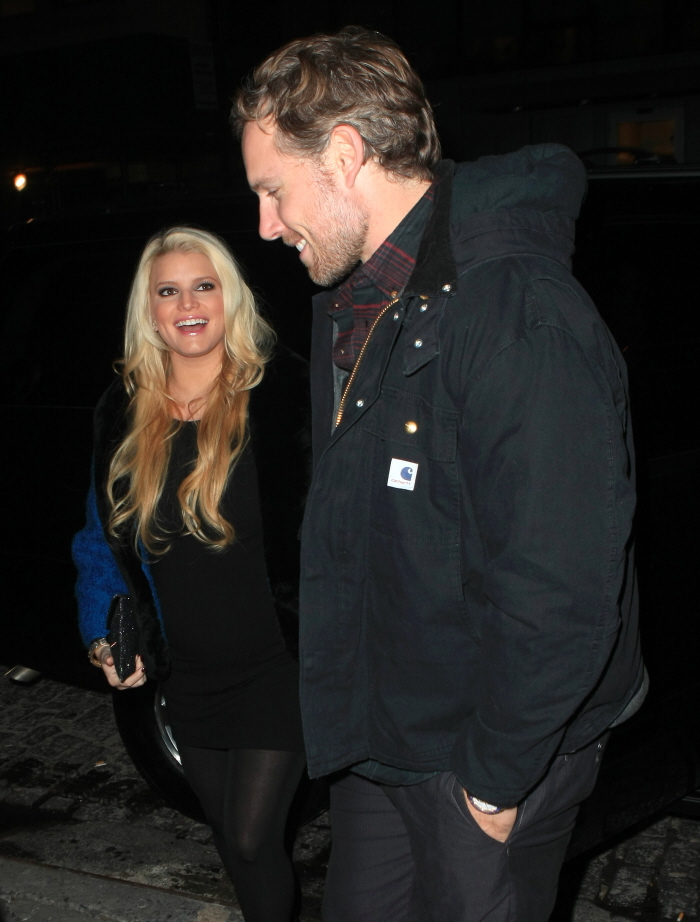 Photos courtesy of Fame & Pacific Coast News.