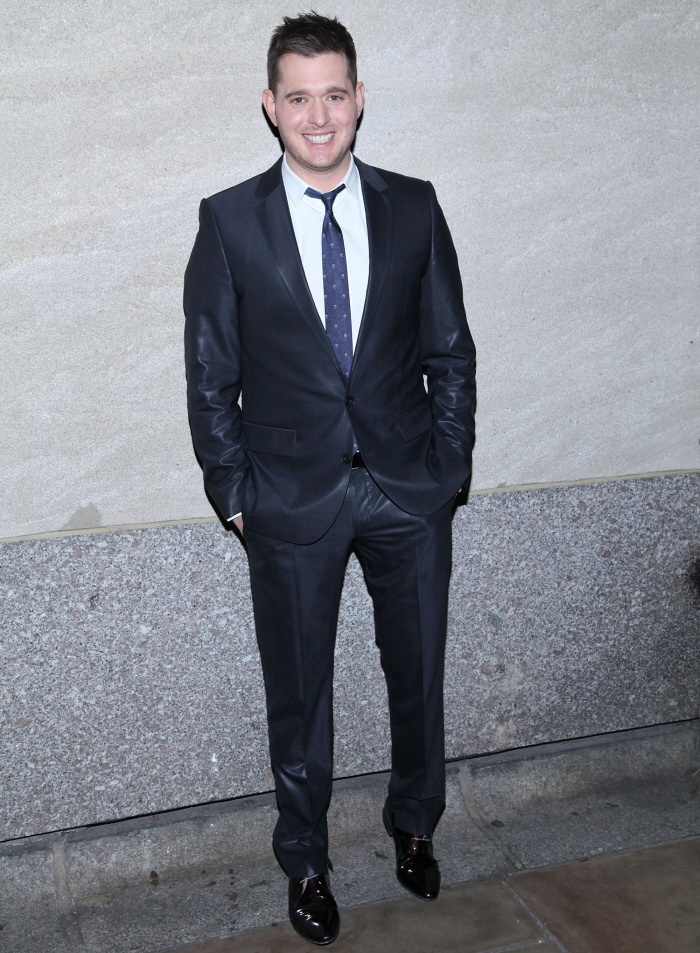 Michael Bublé gets a lot of shade from a lot of people. Maybe he deserves it, maybe not. I kind of like him, though, and I'll admit to owning more than one Michael Bublé album, and I'll admit to feeding my mother's Bublé addiction (I just sent her his new chart-topping Christmas album, which is really awesome and I love his version of "Ave Maria"). My Bublé love isn't full-blown, and I believe some of the stories I've heard of his douchey ways. Michael has a new interview with the UK's Radio Times, and I'm struggling to like him here. He tells a story about performing in front of Simon Cowell in 2007, and I get what he's trying to say, but Jeez, it was more than four years ago! Does he sound whiny?
Simon Cowell's dismissive attitude almost landed him in hot water with one of the world's most popular singers. Michael Bublé says he almost gave the X Factor mogul a piece of mind when he caught him rolling his eyes during a performance in 2007. Speaking to the Radio Times, Bublé revealed his anger at the response he got from Cowell during an appearance on American Idol.

He told the magazine: 'I had to sing Call Me Irresponsible in front of 20million people. And the first thing I saw when I got on stage was Simon. I sang about four lines and he looked at me and did this [he rolls his eyes] and that was it, I was done. It killed me. My confidence dropped. Maybe Cheryl Cole gets a little quiet and more demure when she loses her confidence. But I become aloof. I get the attitude of, "Oh really? Well, f*** you. You don't like me? Then go **** yourself. I'm just gonna do whatever."'

But his admission could cause tension when he appears on the X Factor next week, as the show is run by Cowell's company Syco. Michael revealed that he confided in Dannii Minogue after the performance and she later confronted Cowell about his disrespectful response to Bublé's performance. And they learned that he wasn't even aware he had done it.

The 36-year-old singer said: 'I told her the story. She goes and tells him, and comes back saying, "The man didn't even know he did it". He was just probably sitting on his fifth hour of the show going, "Kill me now… and I've got to go to the bathroom". But I'm so sensitive I took it as a rejection. Anyway, every time I've ever talked to him since then he's been incredibly nice.'
[From The Mail]
I can obsessively shame/angry-spiral like that for a day or two, but it feels like Michael is holding on to it a little, right? He's not just telling a funny anecdote about the first he performed in front of Simon Cowell. Michael's still pissed off about it.
Did you guys watch the NBC Christmas Special last night? I saw a few minutes of Michael's performance, which was nice. Michael is the new King of Christmas – his holiday-themed album is topping the charts, and people are saying he's going to dominate the charts throughout December. Now is exactly the time for Michael to realize that he's a hugely popular singer and Simon Cowell is just a grumpy, Botoxed bastard and just move on.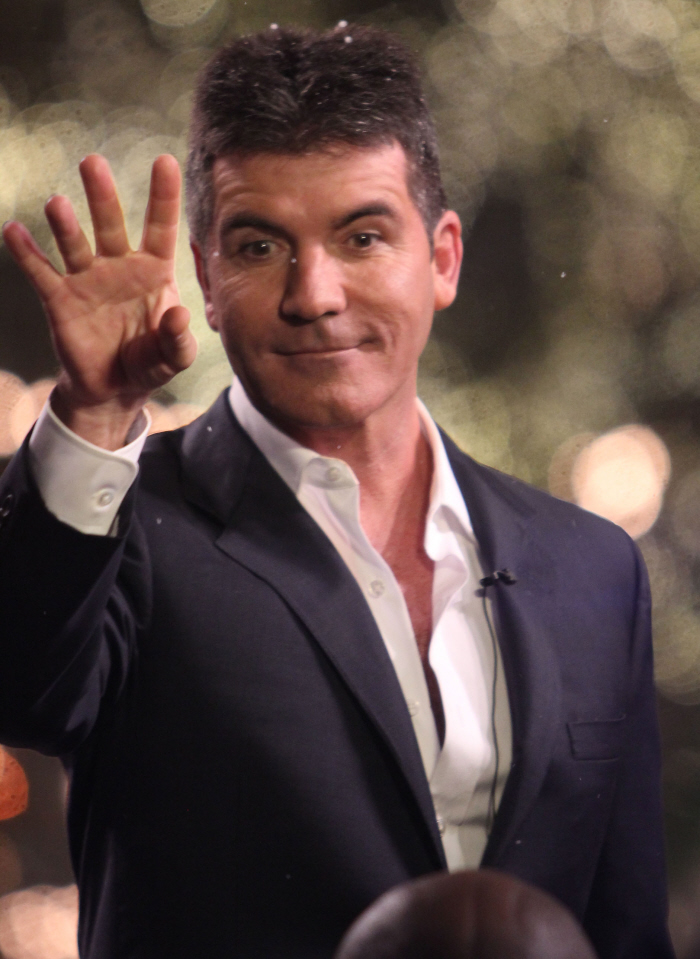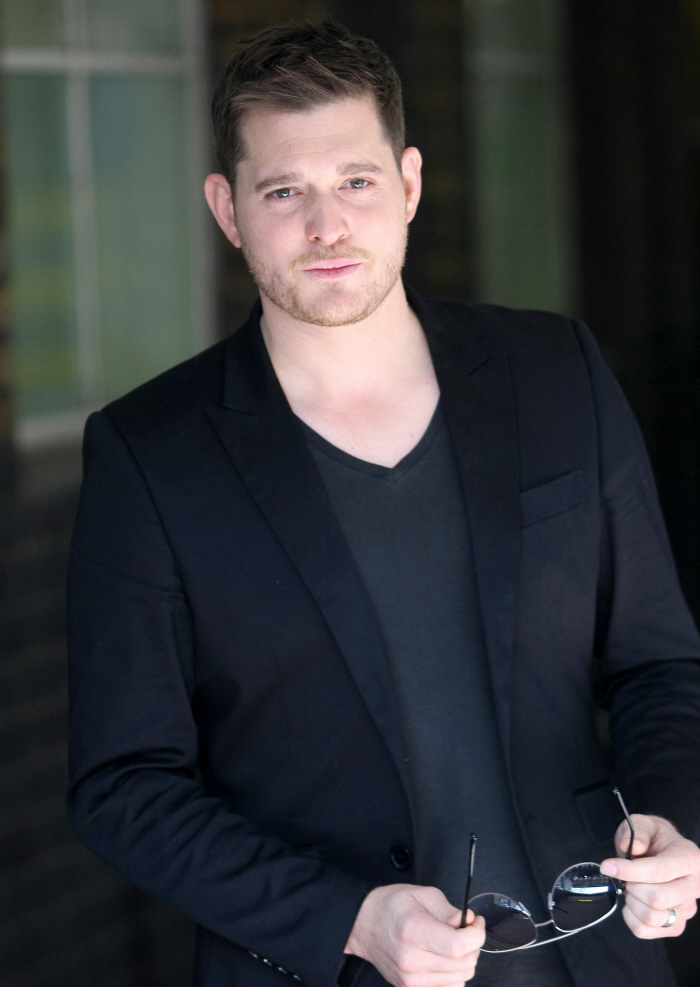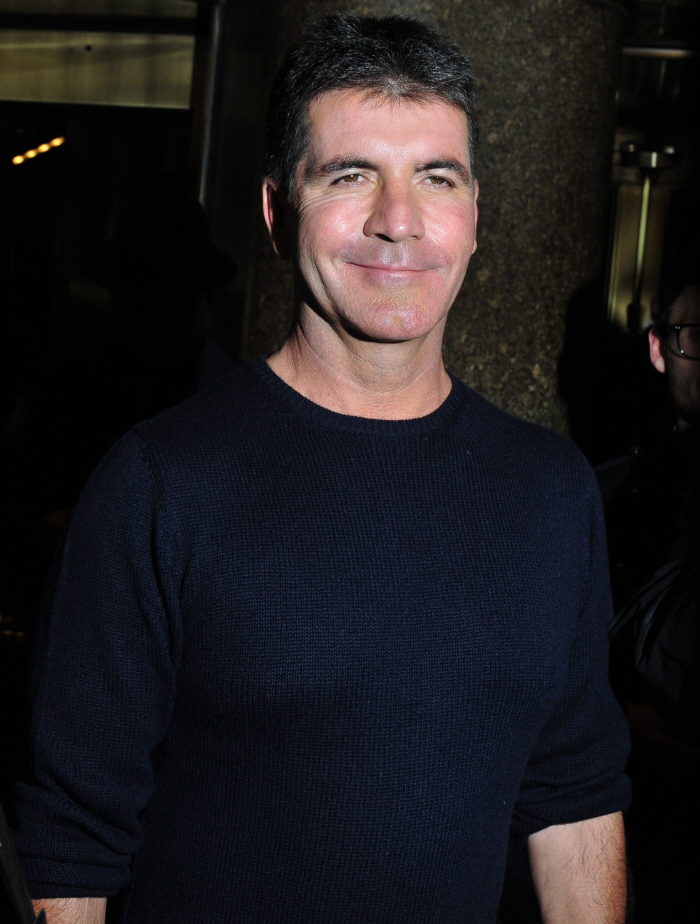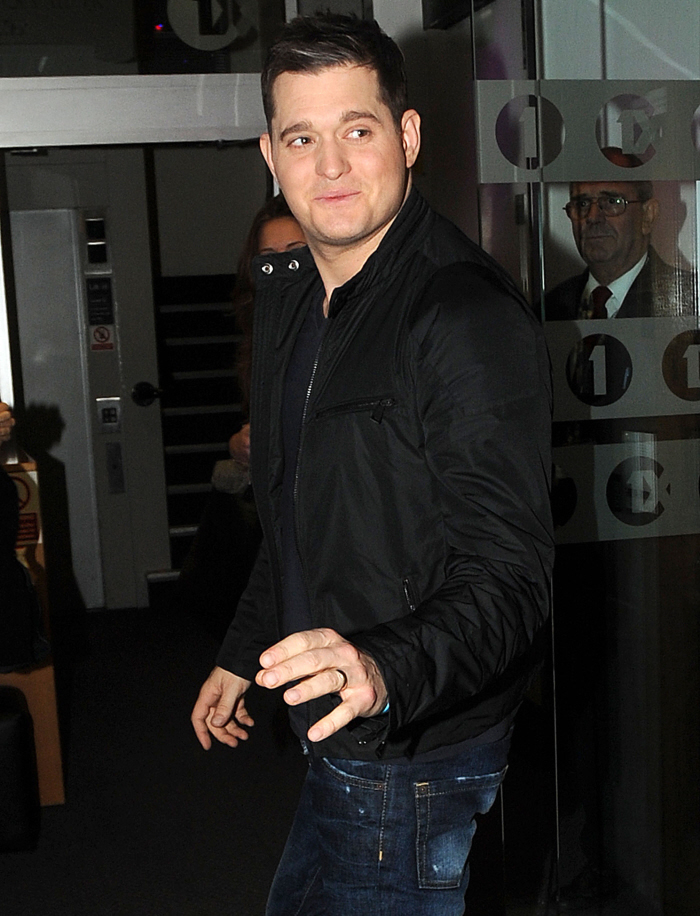 Photos courtesy of WENN.