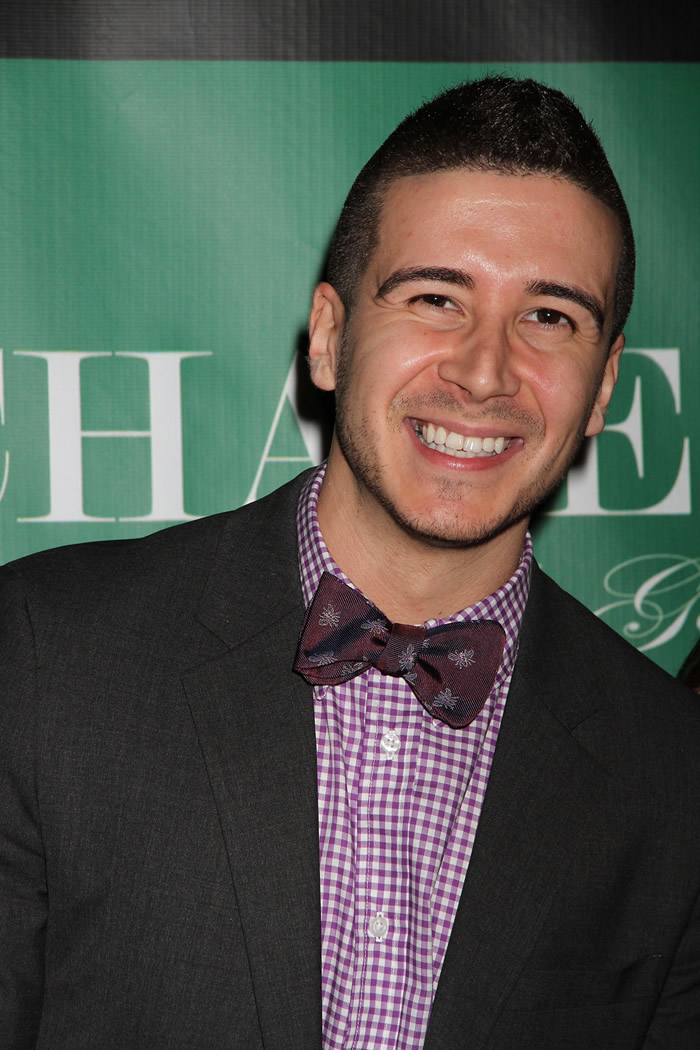 Well, consider me disillusioned, fellow "GTL" tolerators. In previous moments of vulnerability, I've spoken in rather glowing terms of Vinny Guadagnino of "Jersey Shore" fame. Honestly, it's an easy mistake to make for either the novice or those who consider themselves familiar with the most likeable member of the cast. Even if you merely look at the below photo, it's easy to mistake Vinny (far left) as the most (relatively) normal one of the castmates: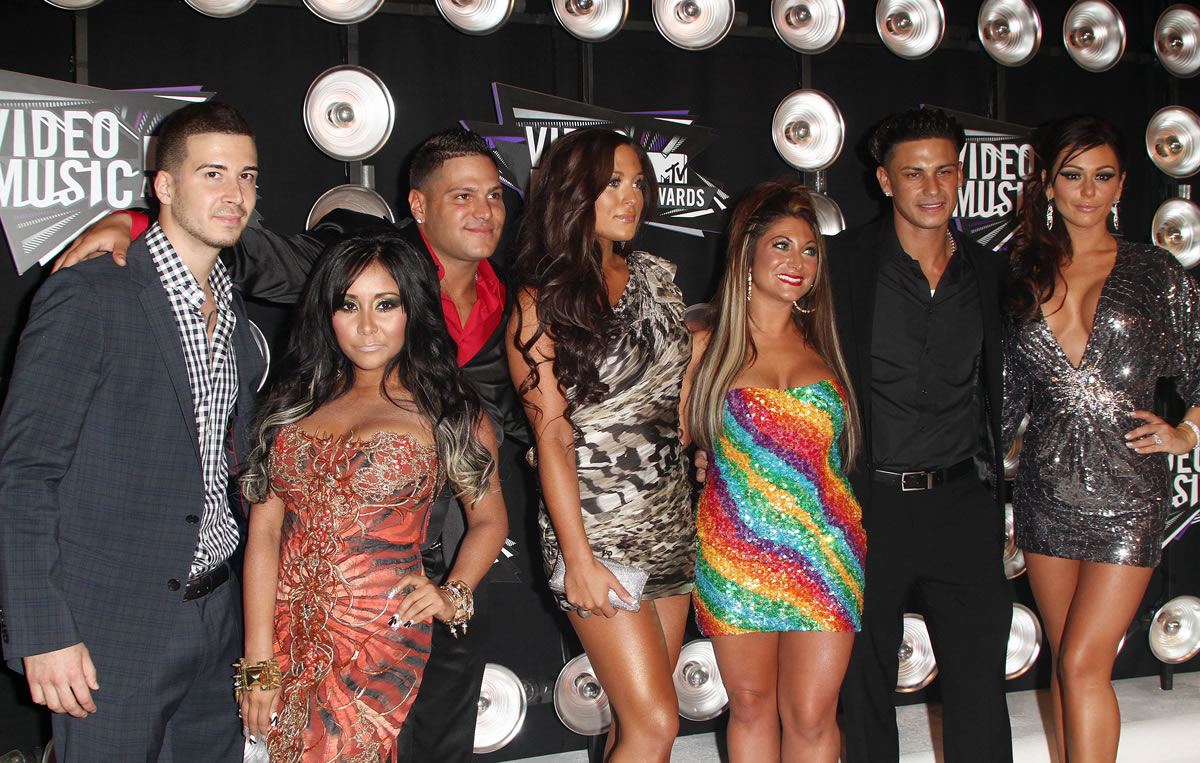 Honestly, I thought that Vinny was "normal" too. Then I caught up with Season 3 (I'd previously skipped it before viewing Season 4 in Italy) and realized just how many girls (a.k.a., "Grenades") that Vinny bedded during his Seaside exploits. Of course, he also "got it in" with Snooki during Season 4 as well and then hilariously went on to claim that what he really wanted to do was act, just so long as he could find projects that "[didn't] tarnish my image." And then he proceeded to write a rap song about rape:
The nation's largest anti-sexual assault organization is blasting Vinny from "Jersey Shore" — claiming the lyrics about rape in his new rap song are "ignorant" and "send a dangerous message to the public."

As we previously reported, Vinny posted the new song on his YouTube page — in which he raps about having sex with a stripper and "actin' like I'm raping it."

Now, a rep for the Rape, Abuse and Incest National Network (RAINN) — tells us, "The lyrics in Vinny Guadagnino's new rap song that glorify rape are ignorant. Trivializing this violent crime sends a dangerous message to the public."

"Use of the term 'actin' like' doesn't mitigate the harm this crime has on survivors of sexual violence."

The rep adds, "We hope that Mr. Guadagnino will reconsider his stand on this issue and leverage his platform to reinforce a zero tolerance policy for sexual violence, as he has with bullying."

For what it's worth, Vinny has since pulled the video … and tweeted … "Whoa! Some people really know how to take things out of context ! … It was fun though!"
[From TMZ]
Seriously, I cannot believe that Vinny has made a lame "out of context" claim in his defense. Exactly how does he consider rationalizing sex with a stripper "like [he's] rapin' it" in terms other than forced sex? After all, it isn't as if Vinny is even speaking in metaphorical terms, such as Kristen Stewart's remark about the paparazzi and Johnny Depp's description of photoshoots, about rape. Instead, he's speaking about actual forced sex. Real rape.
In my mind, Vinny is no longer a nice guy, and I cannot believe that I ever before fell for his shtick. Although it's easy to poke fun at Mike "The Situation" Sorrentino, at least he doesn't pretend to be anything but a dirty dog. Vinny has tried to hide his true ways, and these efforts have been successful. Until now.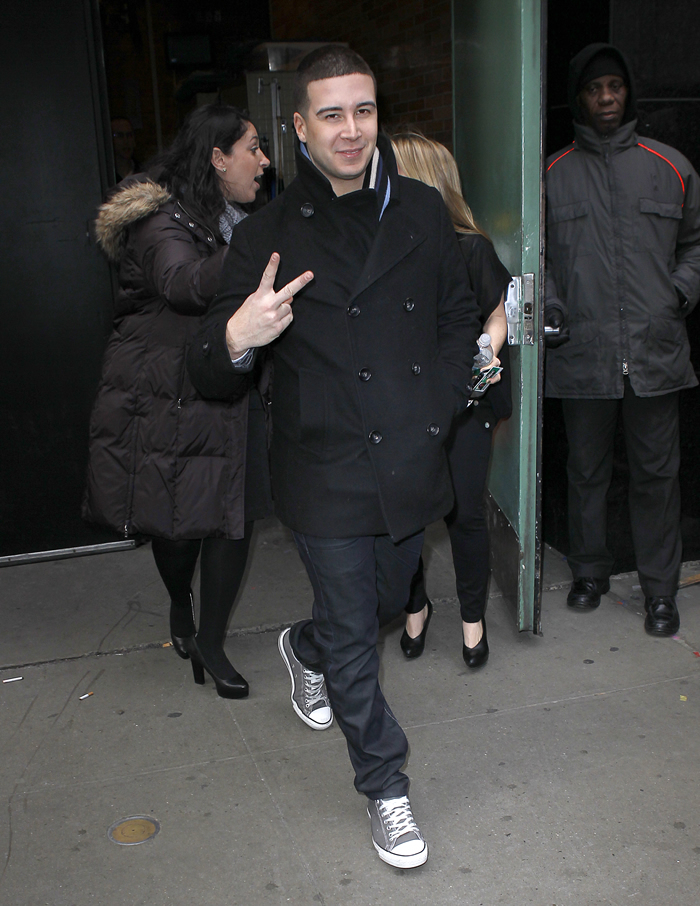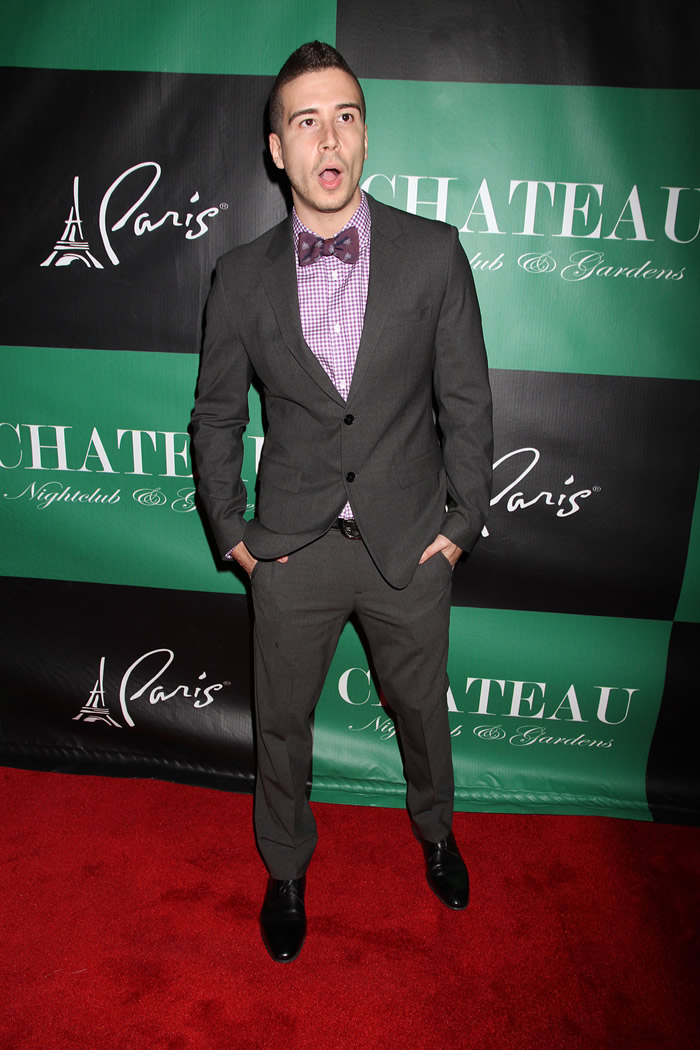 Photos courtesy of Fame and WENN