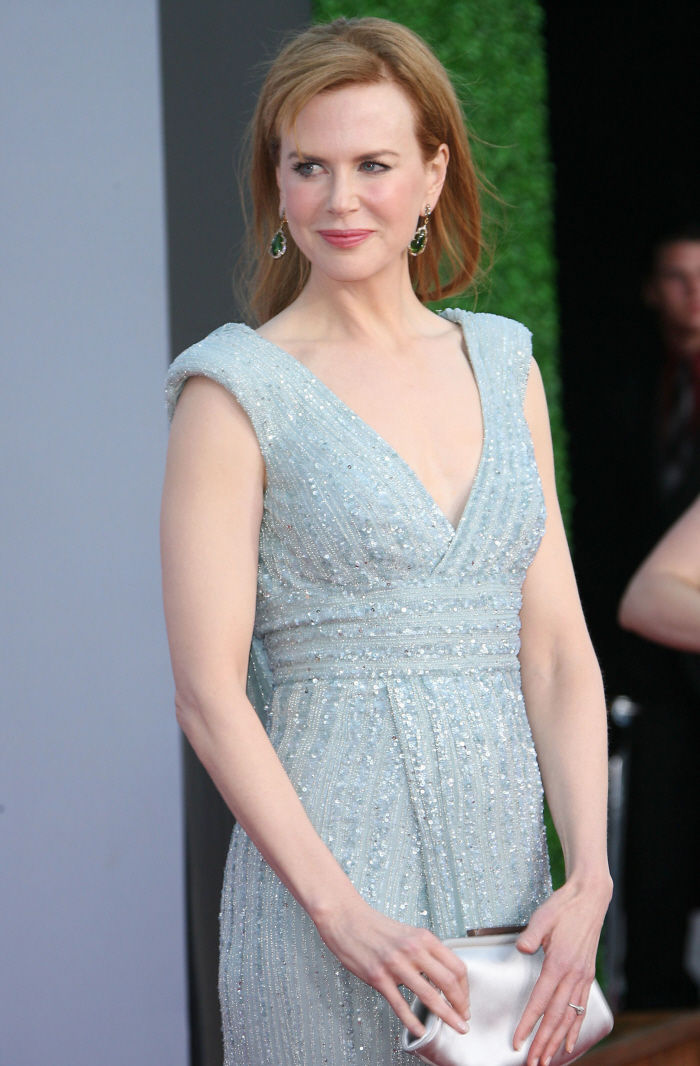 We've heard in the past that Nicole Kidman is not the most pleasant person to work with or for. The 20080 Andrew Morton Tom Cruise book painted her as cold and moody, and described how demanding and particular she could be. He wrote "If the jet wasn't stocked with Beluga caviar and all the trimmings she appeared deeply irritated, exhibiting a jaded petulance. Nicole often seemed bored or disenchanted with her life as a Hollywood star, expecting a luxurious lifestyle as her birthright. She had no sense of wonderment about the world. So many wonderful things happened to her, but she had an enduring sense of boredom." Nicole seems to be genuinely happy in her current marriage to Keith Urban and to have taken the stick out of her butt now that she's a two time mother. If this article is accurate, and it probably is, I'm somewhat surprised to hear that she's still as much of a pain in the ass as ever. According to a source on set quoted in the Enquirer, Nicole won't even let crew members talk to her.
Nicole Kidman's shooting her new horror film "Stoker" in Nashville, but crew members swear the real horror is Nicole! Reports [a] backstage spy…"Nicole is a real witch, and they've nicknamed her 'Ice Princess.' No one's even allowed to speak to her, except for primary cast members, the director or producers. The other day she requested a glass of water and was furious when the person brought her water with ice in it. 'I don't drink ice water,' Nicole bellowed, demanding a room temperature refill. Everyone's walking around on eggshells to make sure 'Her Majesty' is not displeased." In another bizarre incident, a prop person moved an umbrella she was using in a scene from one side of a table to the other. When they began to rehearse the scene, Nicole threw a fit over the minor re positioning and read the poor guy the riot act!
[From The National Enquirer, print edition, Mike Walker's column, December 12, 2011]
Nicole's career is floundering. The last movie she was in was was that Trespass clunker with Nicolas Cage. So you would think she'd tone it down a little now that she's no longer a huge star. Not so much, old habits die hard. They're even filming in her current town and she can't manage to be civil to the people she relies on.
Nicole's husband, country singer and fellow Aussie Keith Urban, has just signed on to be a judge and mentor on the Australian version of The Voice. Urban lost his own voice temporarily after undergoing surgery for a vocal cord polyp. Polyps are common in singers and Urban is expected to make a complete recovery.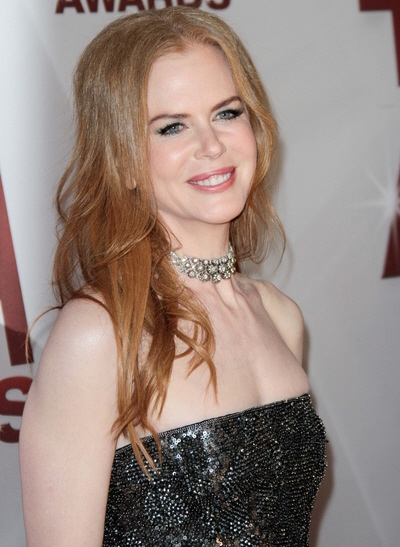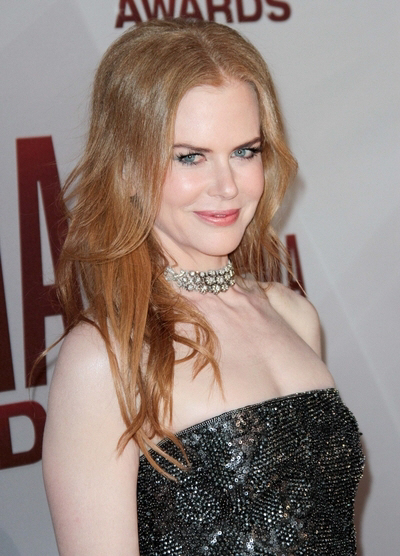 Photos courtesy of WENN & PR Photos.