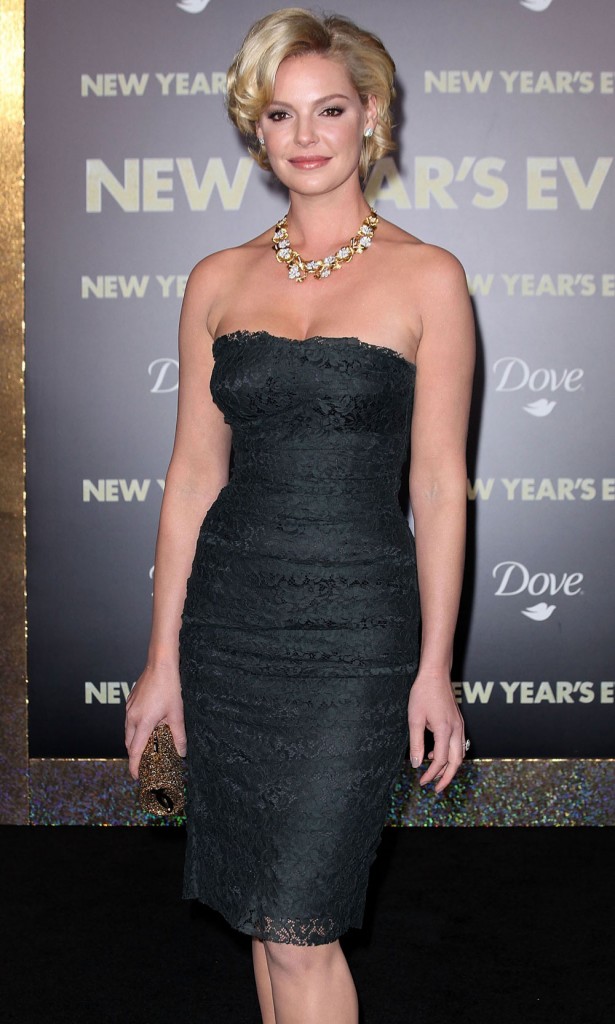 Kaiser covered some earlier photos from the New Year's Eve premiere, that ensemble romcom out this Friday looks like a pale imitation of Love Actually. Also at last night's premiere we had unlikely romcom queen Katherine Heigl, almost working it in a strapless black lace Dolce & Gabbana LBD. The dress is hot, but she nearly ruins it with her accessories and hair. I know her hair is short and there's not a lot she can do with it, but that wavy style is just so Rose from Golden Girls. Plus she's paired that sexy dress with some dippy gold peep toe shoes with glittery bows on them, a gold sequin clutch, and a busy gold and diamond necklace. It's too much together, but she looks happy here at least. Check her out laying a kiss on her husband.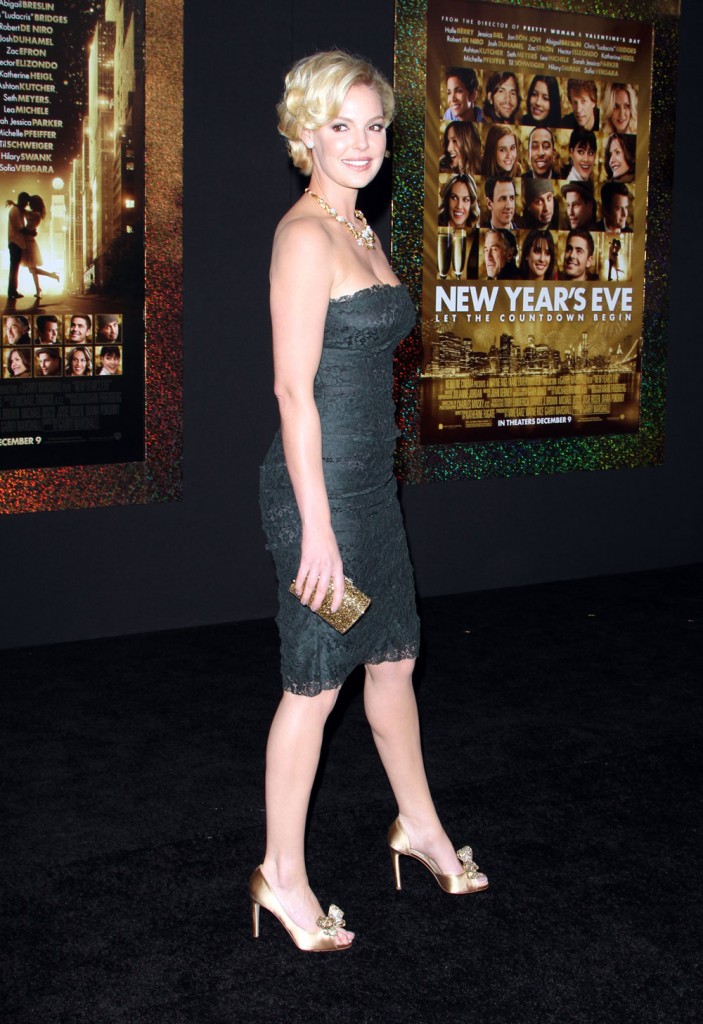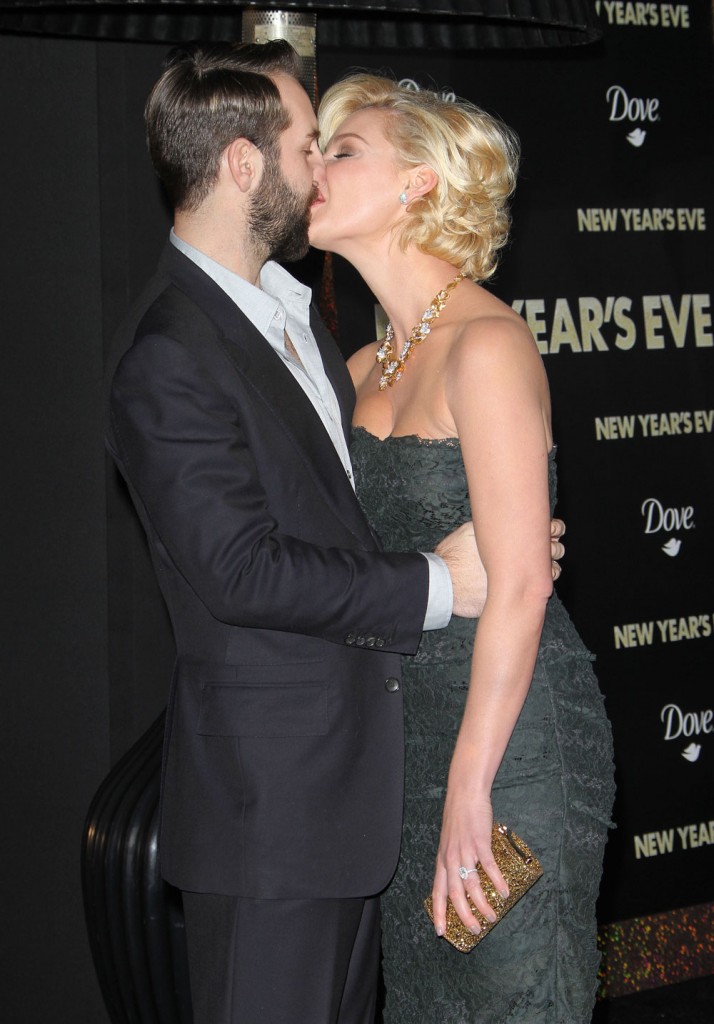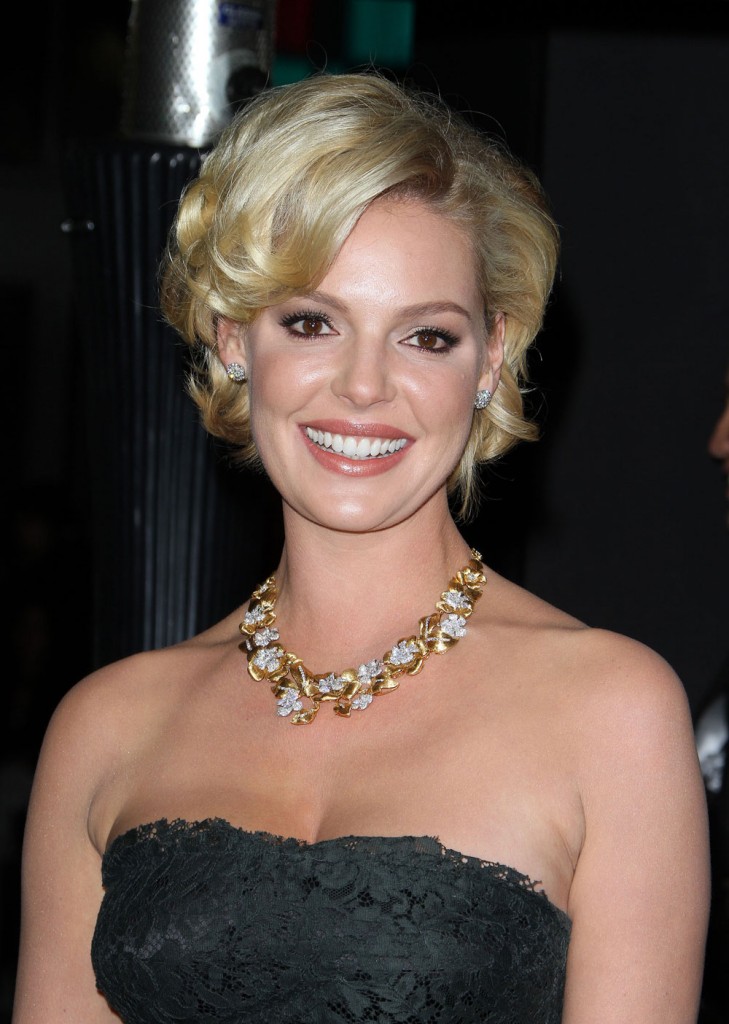 Michelle Pfeiffer was stunning in lovely purple Dolce & Gabbana paired with towering suede heels and a clutch. I love this dress on her, but it could do without the matchy shoes. Look at her try to stand up straight in those platforms. Can you believe she's 53? She's obviously had a lot done, but it's settled somewhat and she's looking good. This is how you do hair and makeup.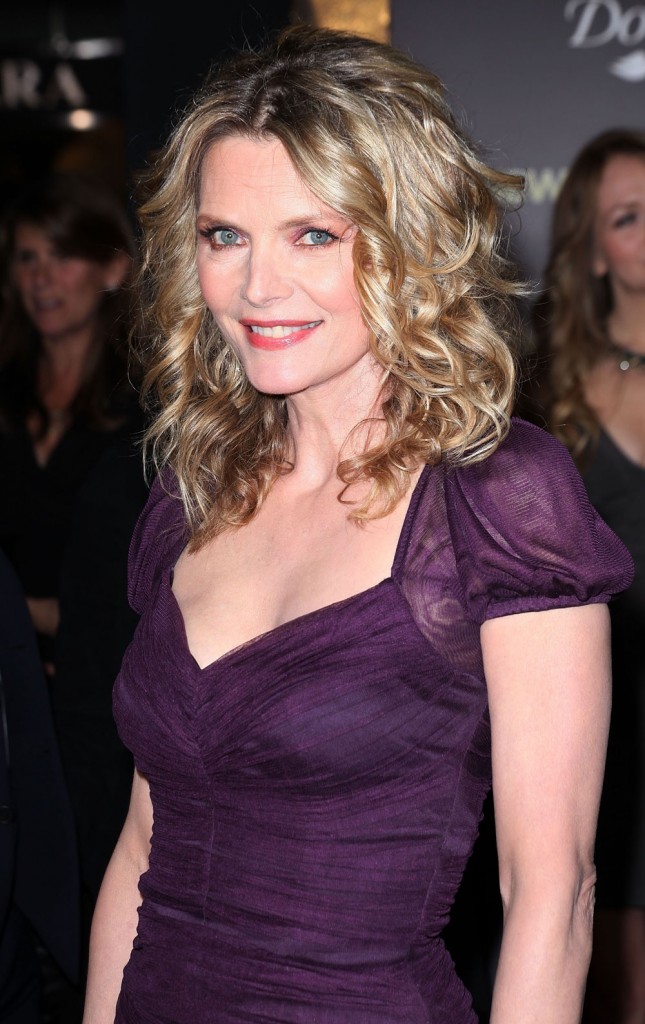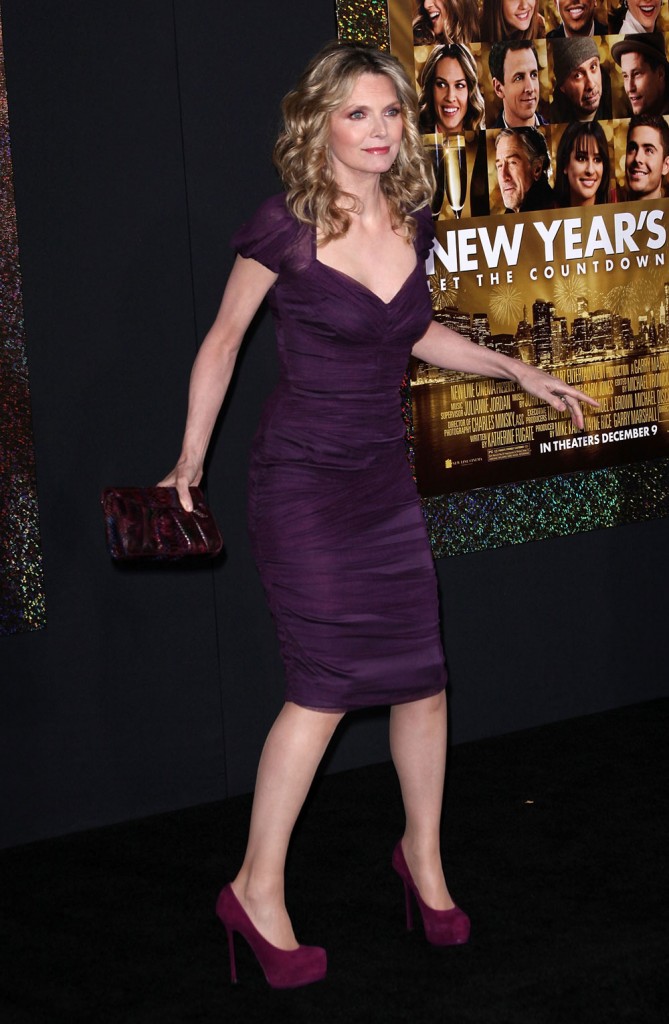 Abigail Breslin was a ballerina fairy in this goofy poofy v-neck dress with a visible petticoat. She's 15, she's still finding her fashion legs. I'll say something nice: her hair and makeup are so pretty here. I usually don't like blue eye shadow on blue eyes, but it works on her.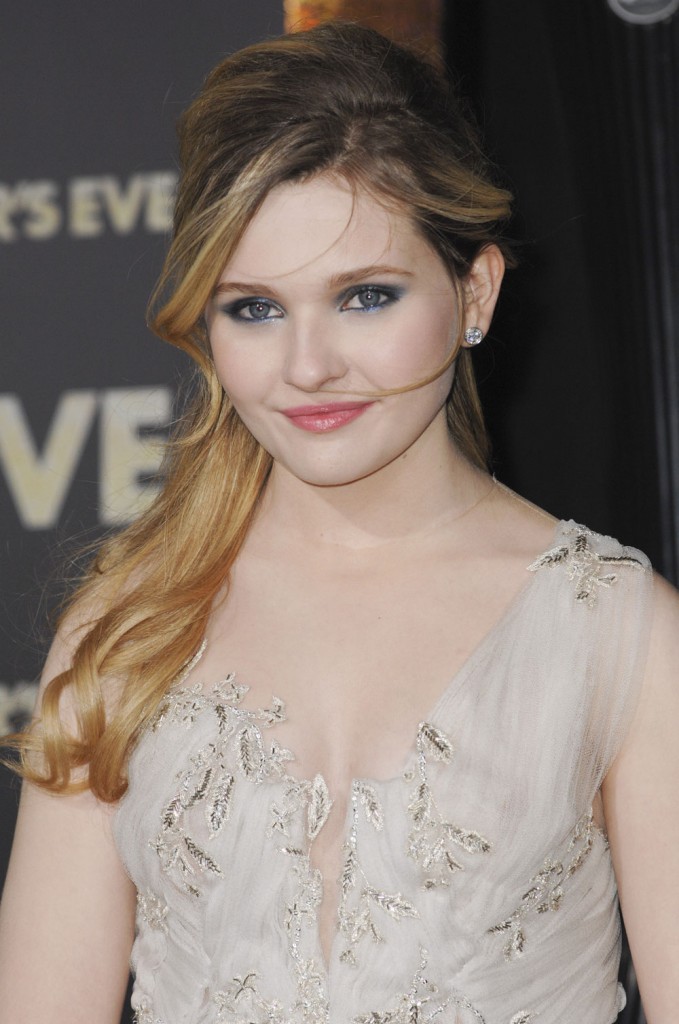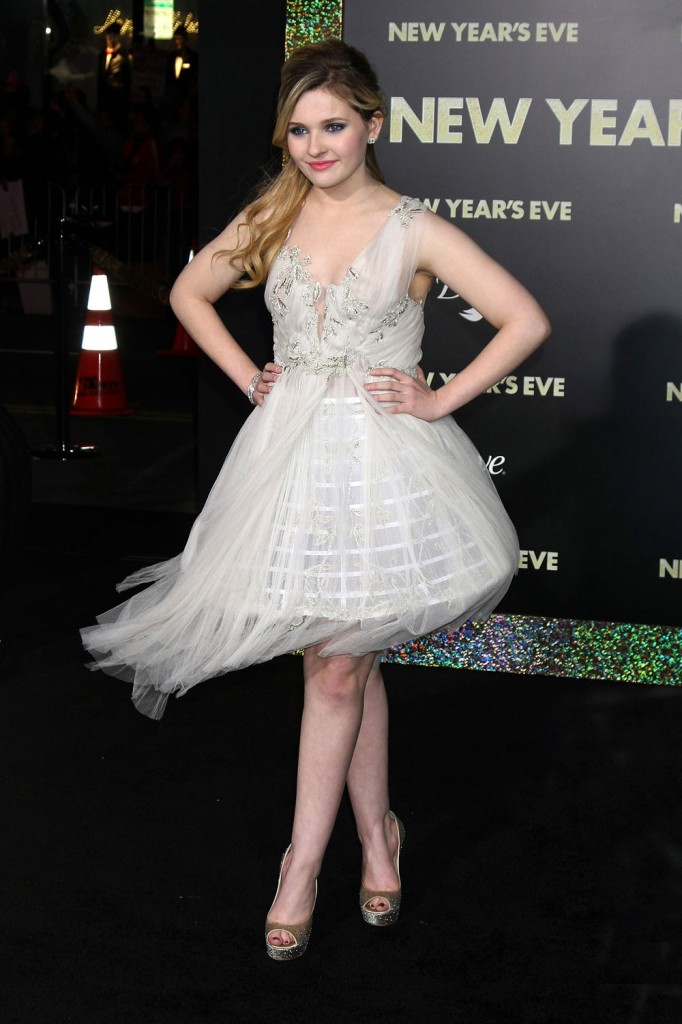 Alyssa Milano wore this unflattering black dress paired with these very fug shoes. She just had a baby in August, so she gets a pass. It took me about a year to figure out how to dress after I had my kid. I like her a lot and am glad that she's in this film, as crappy as it seems. IMDB has her listed as "Nurse Mindy." And I just found out that DeNiro is in this mess. He didn't show for the premiere though.