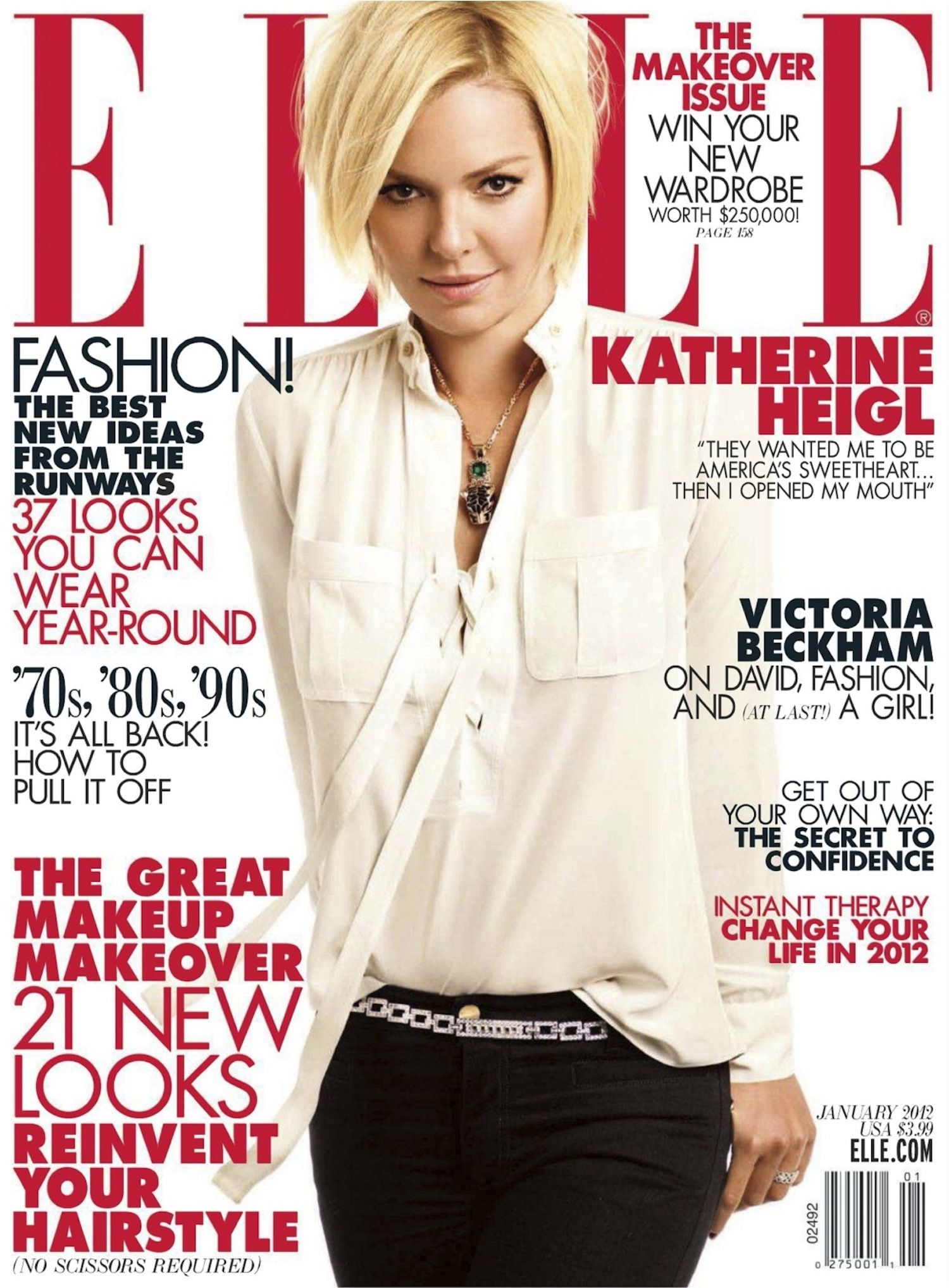 Katherine Heigl covers the January issue of Elle Magazine, and I had to laugh at the cover line that Elle chose: "They wanted me to be America's Sweetheart… and then I opened my mouth." Yep. That about sums it up. She went from being the Next Big Rom-Com Actress to being "that ungrateful diva who bitches and moans about everyone and everything." Do Hollywood types even want to work with her anymore? Well, she's in New Year's Eve, obviously, and she's got the Stephanie Plum movie coming out. I think Hollywood is waiting to see if Heigl can deliver again in a starring role in One For the Money. Anyhoodle, here are some highlights from the print interview:
On chemical happiness: "I take a stress relief formula from Whole Foods. I call them my happy pills. Yeah, it helps me. In fact, I should've taken one today. I've done it to myself. I've created a chaotic life, and then I get on edge because of it… maybe I should take Xanax. My mother is so against pharaceuticals. Because of her wariness, it's left wariness in me. Because, seriously, I have friends who'll be like, 'Oh, you have a Vicodin? Can I pop one?' And I'm like, 'What? You can't just pop stuff like that! You need to talk to your doctor. What are you thinking?'"

Seth Rogen on Heigl: "I gotta say, it's not like we're the only people she said some bat-sh-t crazy things about. That's kind of her bag now."

The aftermath of Heigl's bitching and moaning: Her longtime publicist told her to start thinking about interviews as other acting roles. A speechwriter was brought in to craft answers to questions she might be asked. She did chipper interviews, the aftermath of which was, she says, "months and months of self-hatred… I was trying to stop the snowball from gaining speed."

Wanting to be liked again: "I think it's a female thing. I'm just that a–hole who really wants everyone to like me and it's a ridiculous goal and it's an impossible goal. But I think if keep pushing forward and showing myself through and through, they will see me again for what I really am and not what has been sort of spun about me."

Heigl's publicist fired her: "I've never really been America's sweetheart, but for a minute I think that's what they wanted me to be. And I had 'em for a second thinking maybe I was. And then I opened my mouth and it was clear I wasn't. There's so much of my mother's caustic, sarcastic, irreverent take on things. But I also love and embrace it." She's still not sorry for anything she said – it's her truth – but she is sorry she made the mistake of saying it aloud. "I look at some of what I had to say, and I'm like, Oh my God, I would tell myself to shut up too."

On her electronic cigarettes: "I love it. I know I'm supposed to say I hate it, but I love it."
[From Elle Magazine, print edition]
There's more in there from Heigl's BFF, her momager, and how Heigl is the woman today because of Nancy's influence, for better or for worse. I have to admit, this interview cracked me up. I tend to think Heigl is really and truly a massive bitch, and I say that in both the best and worst ways. She speaks her mind, she's a diva, she's nasty to coworkers, she's unprofessional, she knows her own mind and she has her own opinions. She's a mixed bag of extremes, and it's amusing to see Heigl struggle with self-awareness about just what kind of woman she is. I think this quote sums it up beautifully: "I'm just that a–hole who really wants everyone to like me." Perfect.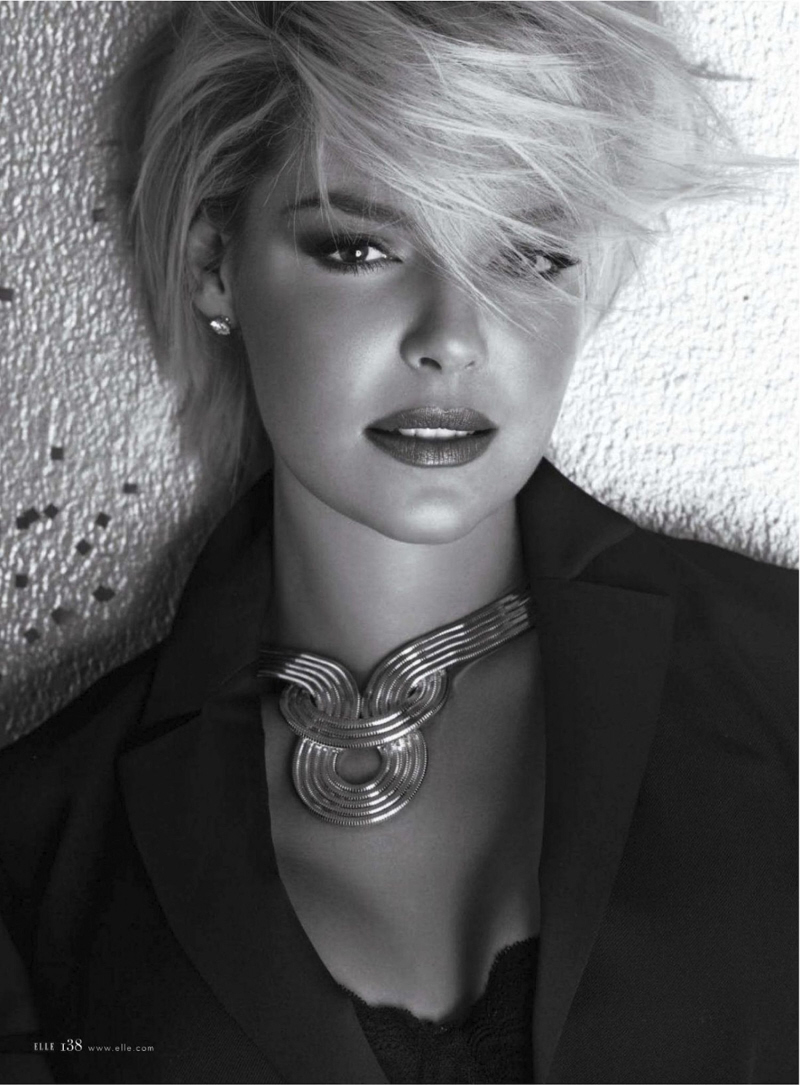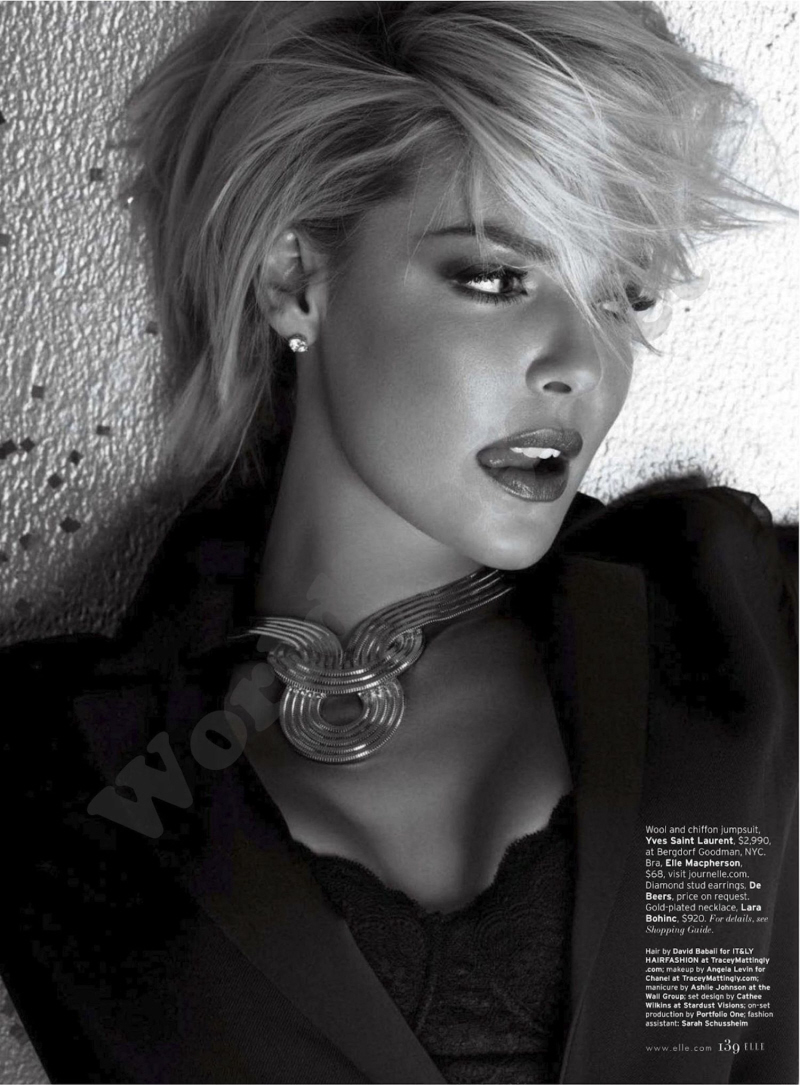 Elle Magazine photos courtesy of The Fashion Spot/World Mags.