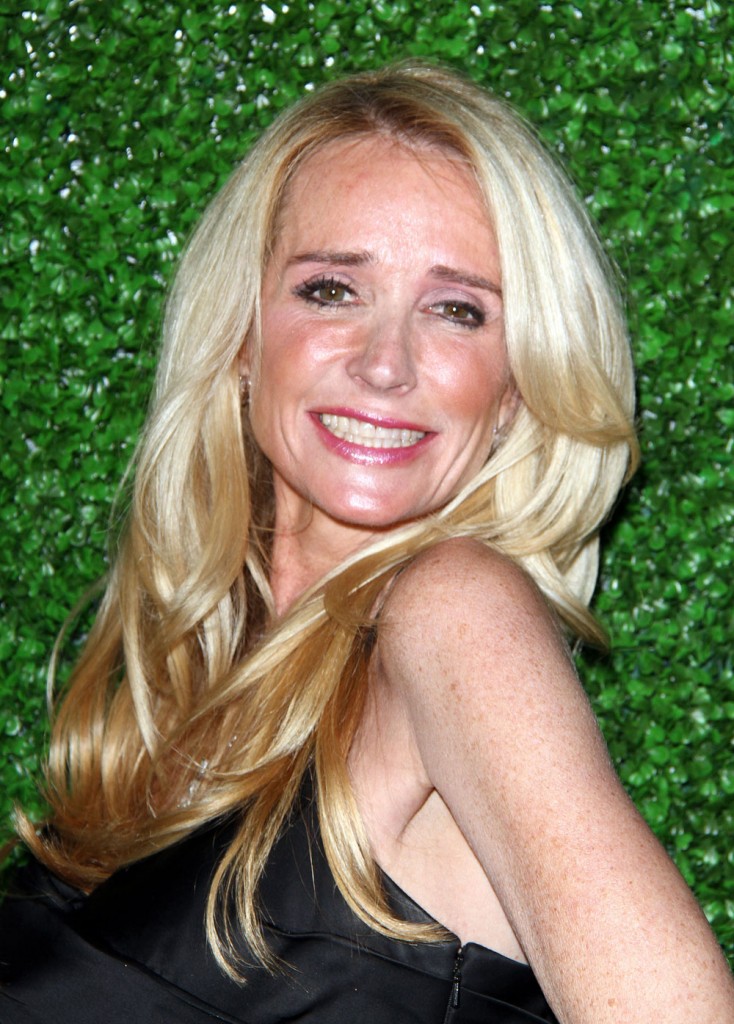 I feel guilty when I don't keep up with shows I used to watch. So that's a preface for the fact that I haven't been watching RHOBH all the way through this season and have missed the past couple of episodes. After Russell Armstrong killed himself I got all morally outraged and vowed not to watch it anymore, but of course I gossip for a living so my standards are pretty low and I couldn't stay away. The show did lose some of its luster this season though, and it took on a kind of scary edge. The women seemed more sad, wasteful and petty to me and the catfights that used to be fun got mean and uncomfortable.
There's some news today about Kim Richards, Paris Hilton's aunt, and Kyle's very slurry, loopy sister. She's in rehab again and finally. Kim has seemed out of it this entire season and I've often wondered why producers even let her drive. Here's a clip from The Soup where she seems especially gone. (And here's a link to another clip where she mumbles and admits that she's been using air freshener in her mouth for a week.)
A few weeks ago on the show, Kim admitted to Adrienne's plastic surgeon husband Paul that she was on Topamax, Lexapro and Trazodone, all prescribed to her by doctors. Whatever she was on she was obviously pretty far gone most of the time. She's checked into inpatient rehab for the second time. Kim did attend a week's worth of rehab last year after her drunken disastrous fight with Kyle on the first season's closer, but checked herself out before completing treatment.
On last night's episode Taylor freaked out at Camille for confronting Taylor about her (now deceased, but still living at the time that was filmed) husband's abuse. Taylor was screaming and crying at Camille for talking about it on the show and potentially putting her and her daughter in danger. It all went down at a party thrown by Brandi. It sounds like a formulaic rehash of last season's big fight: throw a bunch of Housewives and their friends together at a party, get them wasted and have them pick fights with each other. It's like the producers are prodding them but the emotions are real. Both The Daily Mail and E! have recaps if you're interested.
Taylor told Andy Cohen on "Watch What Happens Live" about how she discovered her husband's body after he committed suicide in August. (You can watch a clip on Gawker.) She admitted that her five year old daughter was there with her with then found him. It really made me uncomfortable to see her explain that, and to recount what her daughter said when they found the body, "Did daddy do something dumb?" It just seems like Taylor had no right to violate her daughter's privacy like that. Just because the girl is five doesn't mean that Taylor gets to tell the world intimate details about her. Taylor also has a memoir coming out in February called Hiding from Reality.
Here's a preview of the show.

These photos are from 5-18-11. Isn't Kim's boyfriend a winner? Credit: Juan Rico/Fame