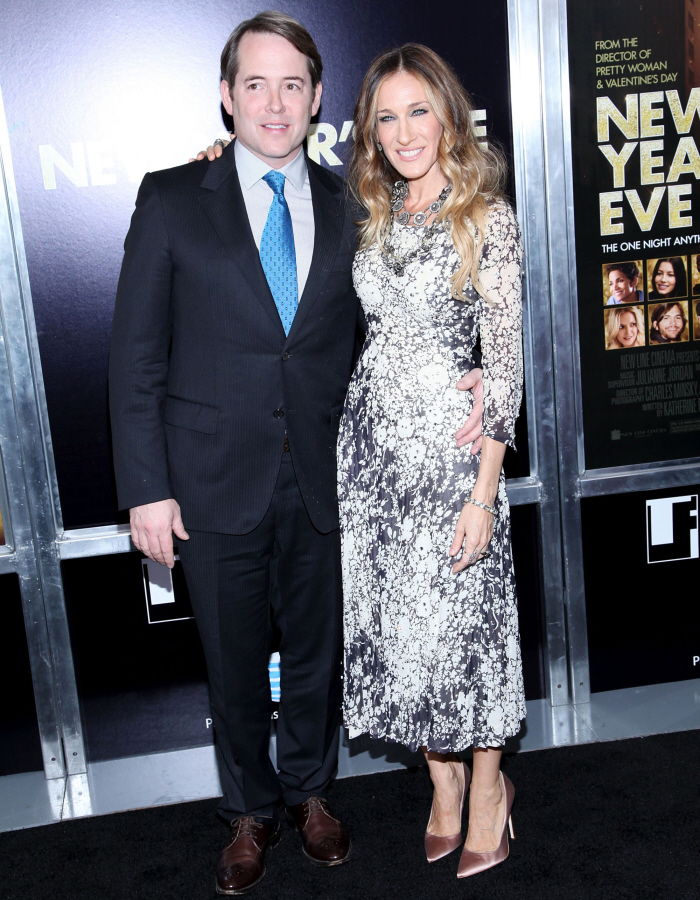 Here are some more photos from last night's New York City premiere of New Year's Eve. Considering the film is set in NYC, you'd think that more of the film's "stars" would have come out to promote it, but not so much. I already covered Jessica Biel's fashion here. So, Sarah Jessica Parker is in this movie. And she brought her husband to the premiere – doesn't Matthew look thrilled? Ugh. I just don't even know what's going on with them. Anyway, SJP's dress is Pauline Trigère and… I really like it. I don't care for how she styled it with the jewelry and hair, but the dress itself is really pretty and occasion-appropriate.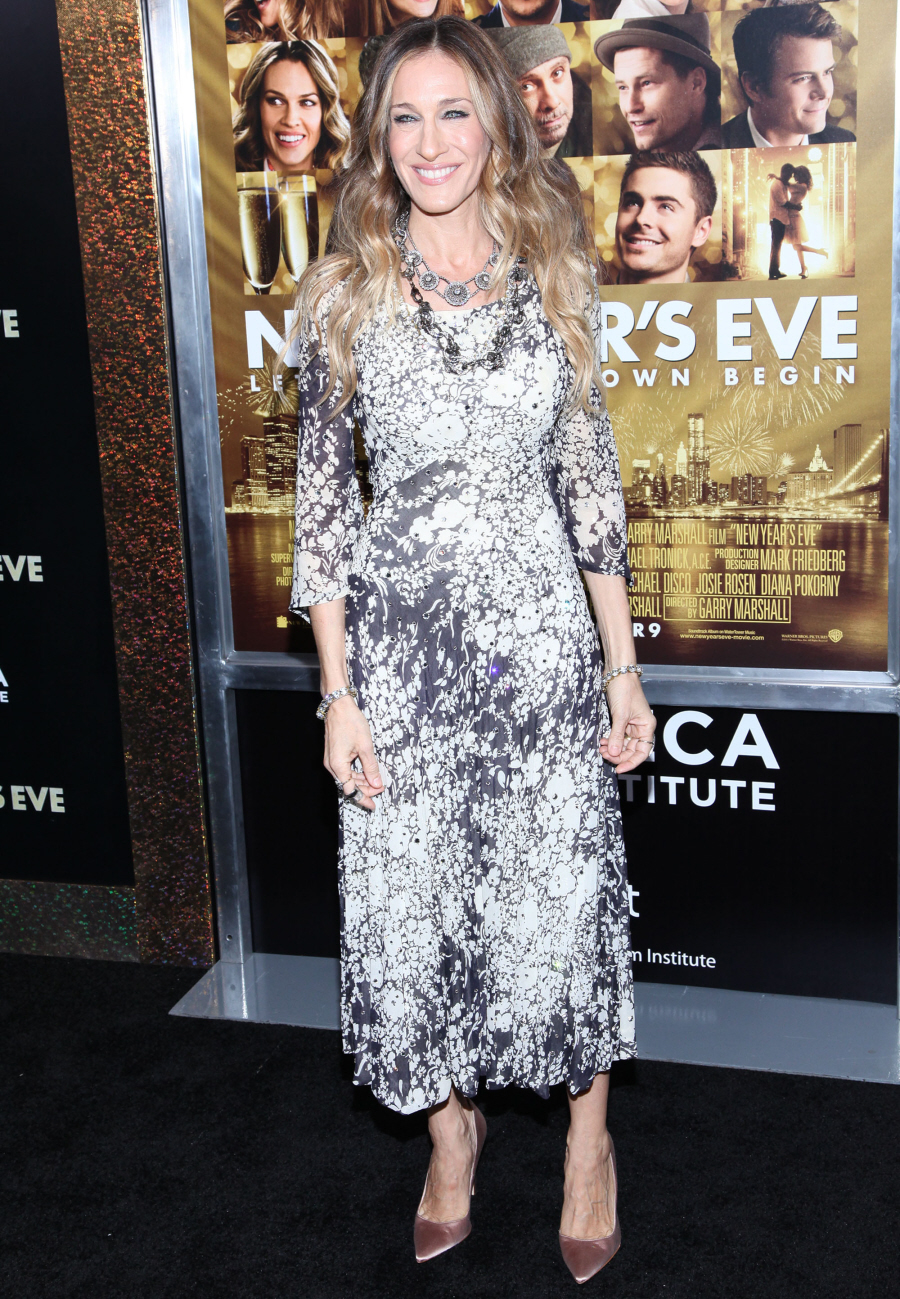 Abigail Breslin plays Sarah Jessica Parker's daughter in the film. Abigail is 15 years old – is this look too much for a 15 year old? There's some hard-posing, but she's not all Lea Michele about it. And I like her dress a lot, and I like that she's covered up and not showing her bits and pieces. Please keep it classy, Abigail.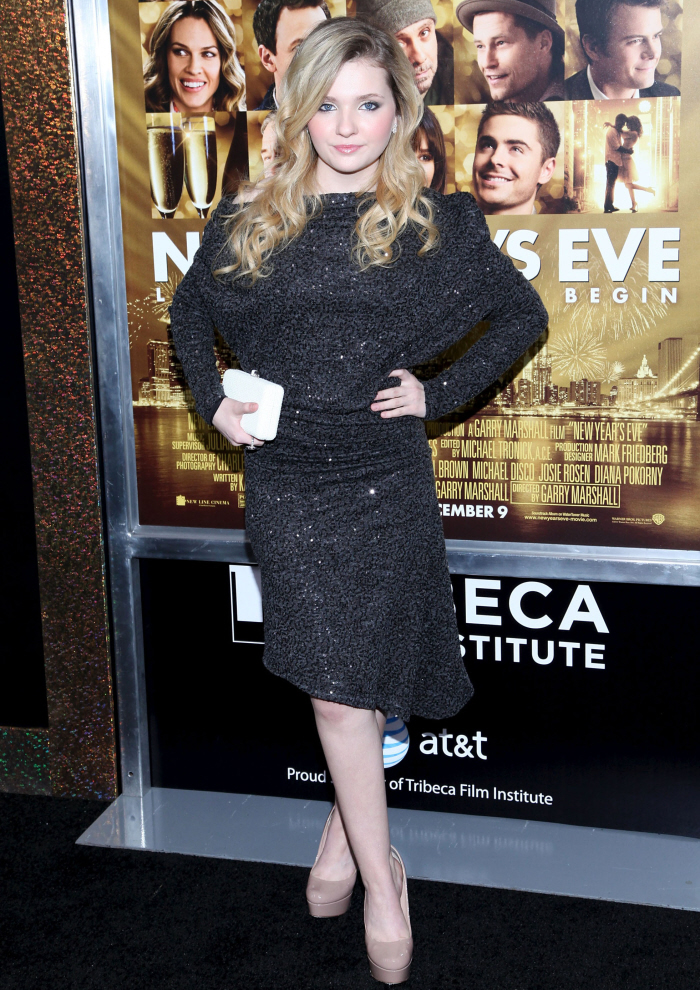 Here's Taraji P. Henson, looking gorgeous. I think she's so pretty, and I like cocktail-business attire for a premiere.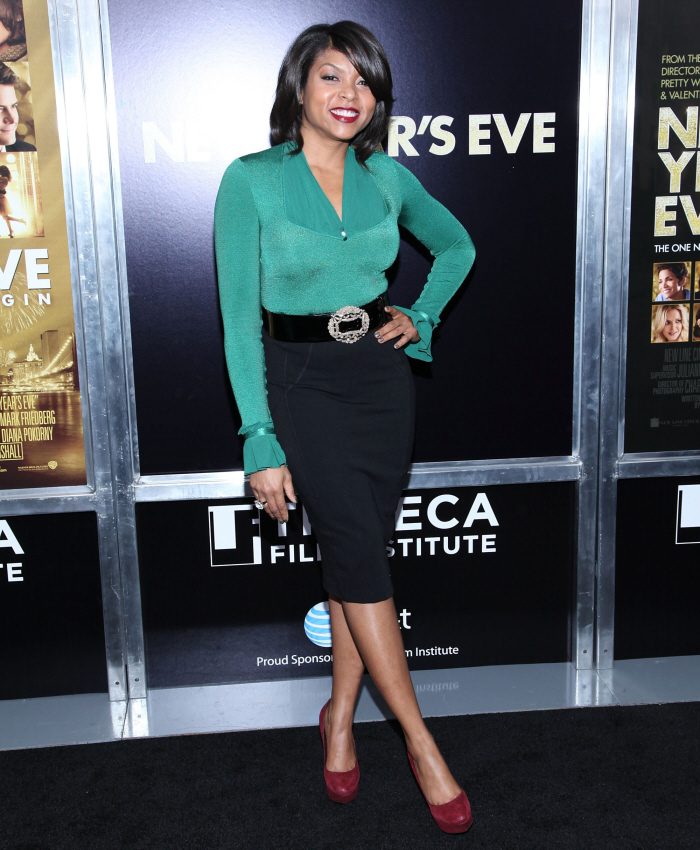 And finally, Michelle Pfeiffer. Don't scream at me, but I don't even think this bitch has done anything to her face. She's gorgeous and her face looks real – like she's aging naturally, but she takes care of herself. Is that insane? Anyway, she looked great last night. I don't know who did the dress, but it's pretty.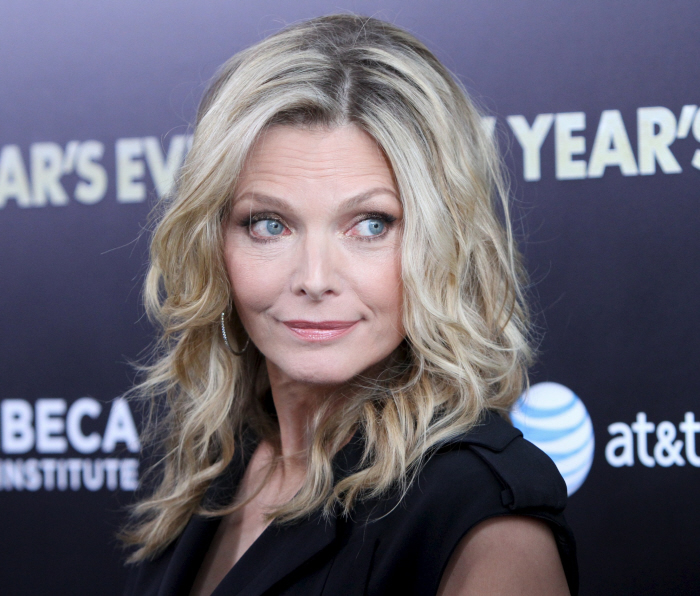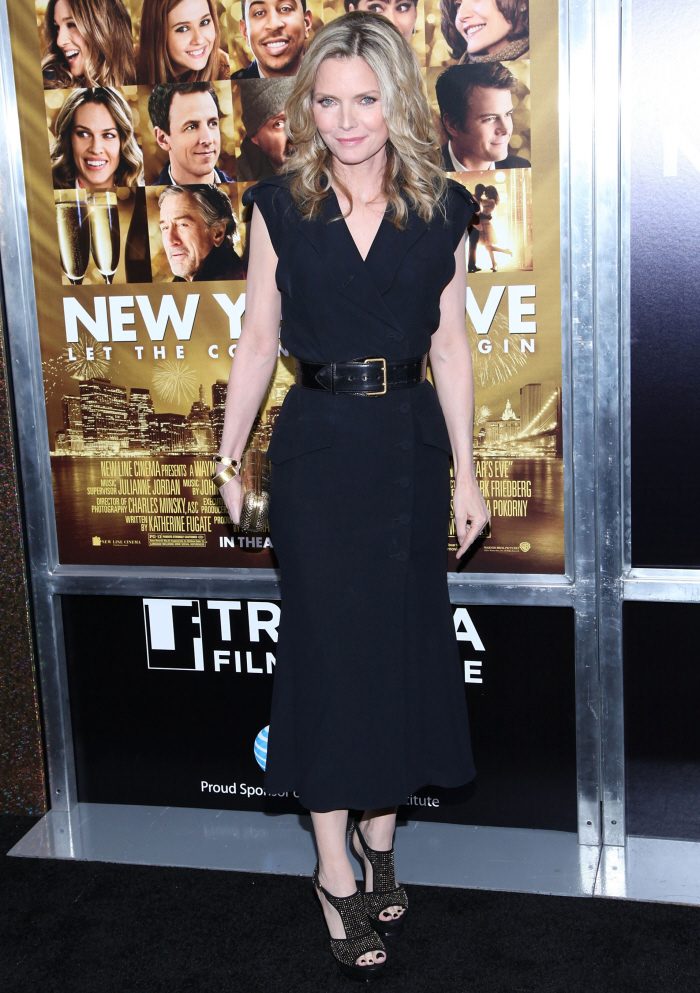 Photos courtesy of WENN.