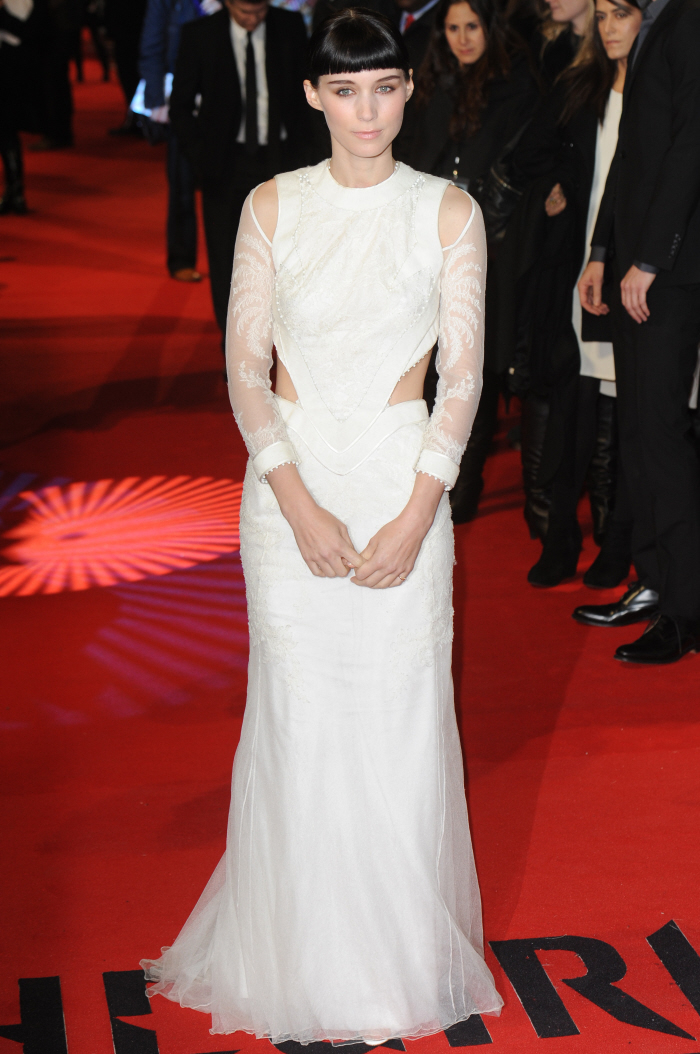 Here are some photos of your new movie star, Rooney Mara, at the London premiere of The Girl With the Dragon Tattoo. What should we talk about first? The dress? The dress is Givenchy and vaguely bridal, but… like, bridal by way of Tim Burton. I like the idea of the dress much more than the execution, and I abhor dresses with cutouts in that specific area of a woman's body – so unflattering. I also think the sheer sleeves are particularly tacky and budget-seeming. I'm not going to even bother saying anything good or bad about Rooney's hair – David Fincher's vision of Lisbeth Salander was of a girl with itty-bitty bangs, and I think Rooney is doing an admirable job in growing them out, somewhat.
I'm kind of surprised that Rooney didn't turn up on the arm of her Professor Higgins (making her Crackie Eliza Doolittle), David Fincher. Rumor is that Rooney and Fincher might be more than just colleagues, which is totally sketchy, and Fincher probably doesn't want that drama either. Thus, he didn't walk his leading lady down the carpet. Daniel Craig was there, though – I'll talk about him more in another post.
I wanted to ask if anyone else is slightly disappointed thus far with the Rooney Mara Rollout? She's on two new magazine covers, which I've included below. Allure (tagline: "The girl with the pierced nipple") and Dazed and Confused (Dragon Slayer: Rooney Mara Makes Her Mark). She's also been on Vogue, and she did W Magazine "in character" earlier this year. And what's come of all of that exposure? What of this, her first huge red carpet for her first huge starring role? It's all a big "meh." In interviews, Rooney doesn't have much to say. She hasn't really struggled or worked and toiled for recognition for years and years. She comes from a well-off family, she decided to be an actress and thought she should be getting big roles right away. It took her a few years, and then she got handed one at the ripe age of 25. And now she's trying to convince everyone that she's so dark and intense, when it just don't feel like that, at all.
Also, there's the little matter of Dragon Tattoo being an Oscar hopeful, and some early predictions were that Rooney might be a Best Actress nominee. Those predictions have been petering out as the year draws to a close. My guess? The film will be nominated for Best Picture, but Rooney won't be nominated.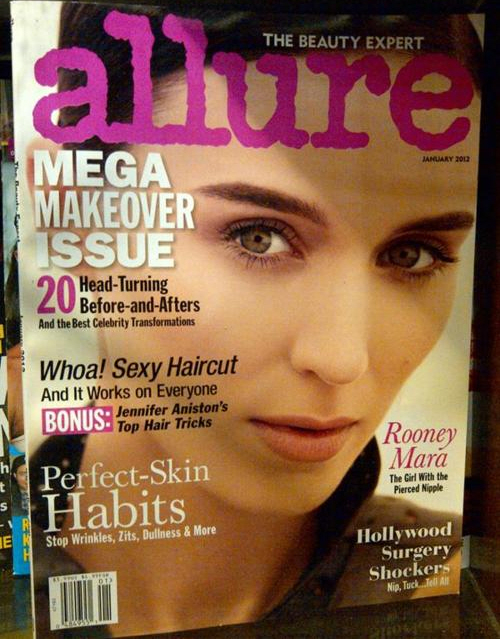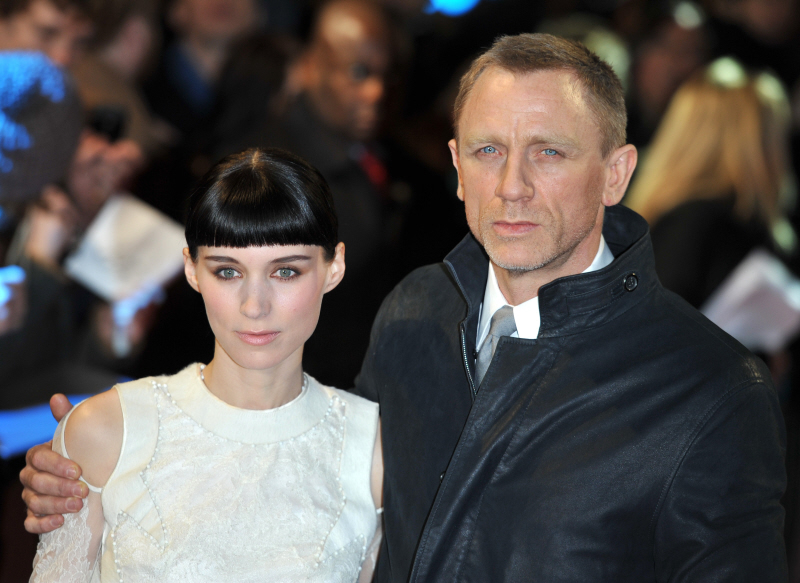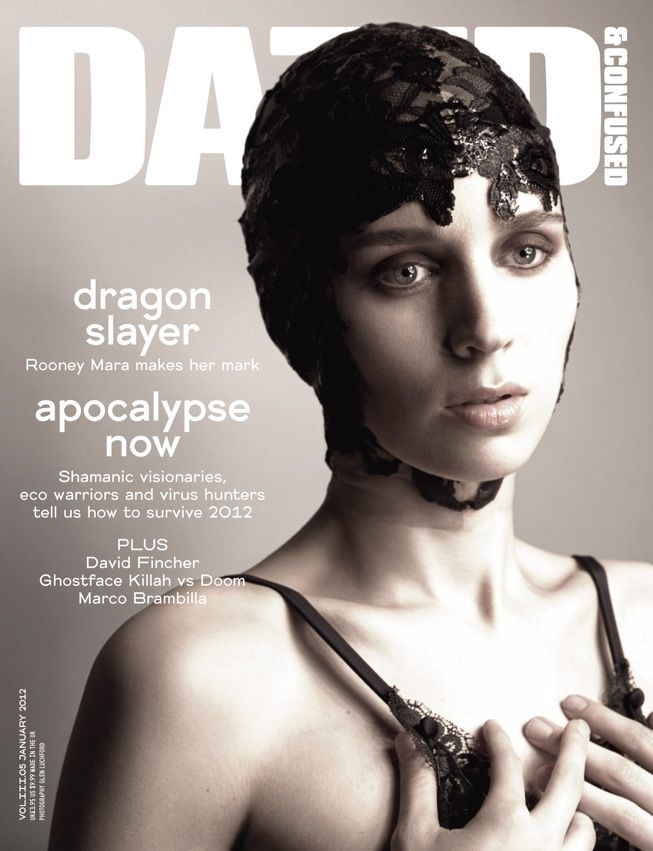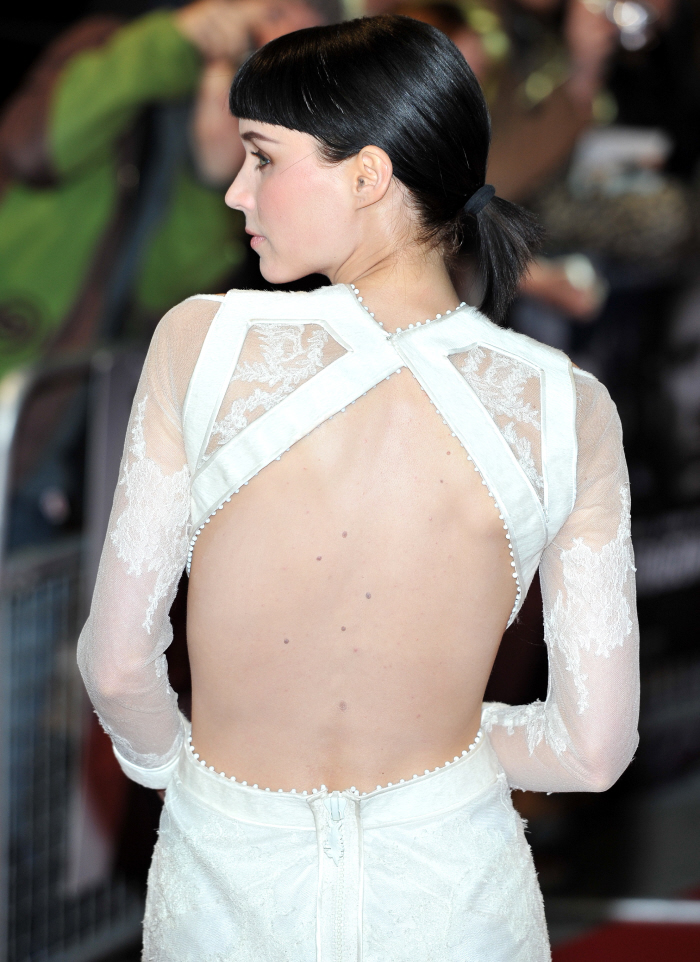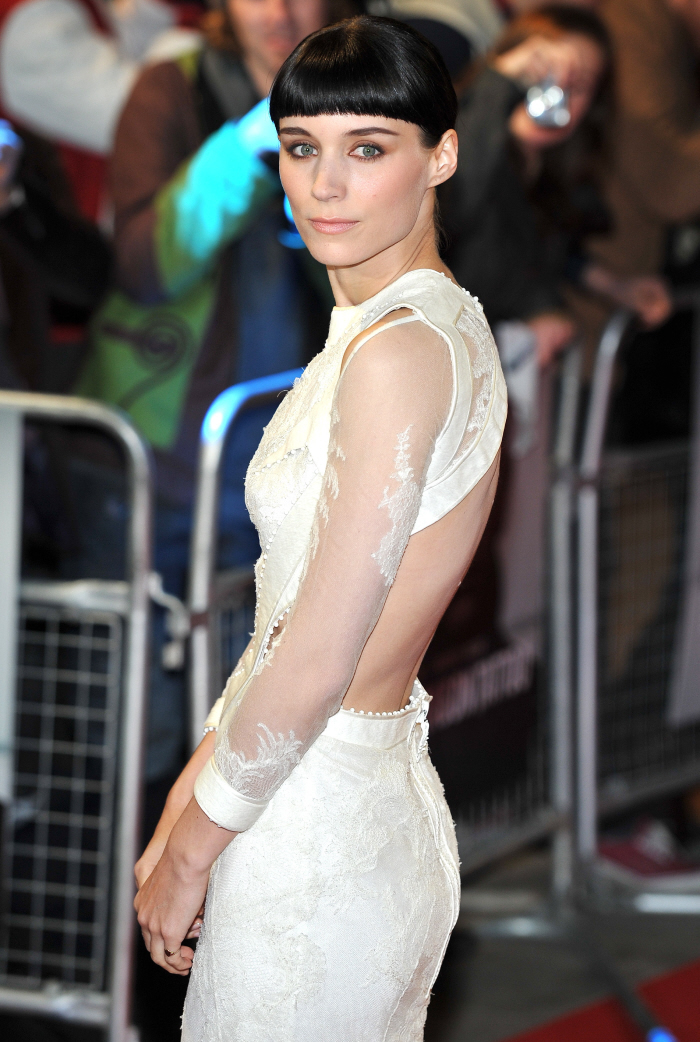 Photos courtesy of WENN. Magazine covers courtesy of The Fashion Spot.