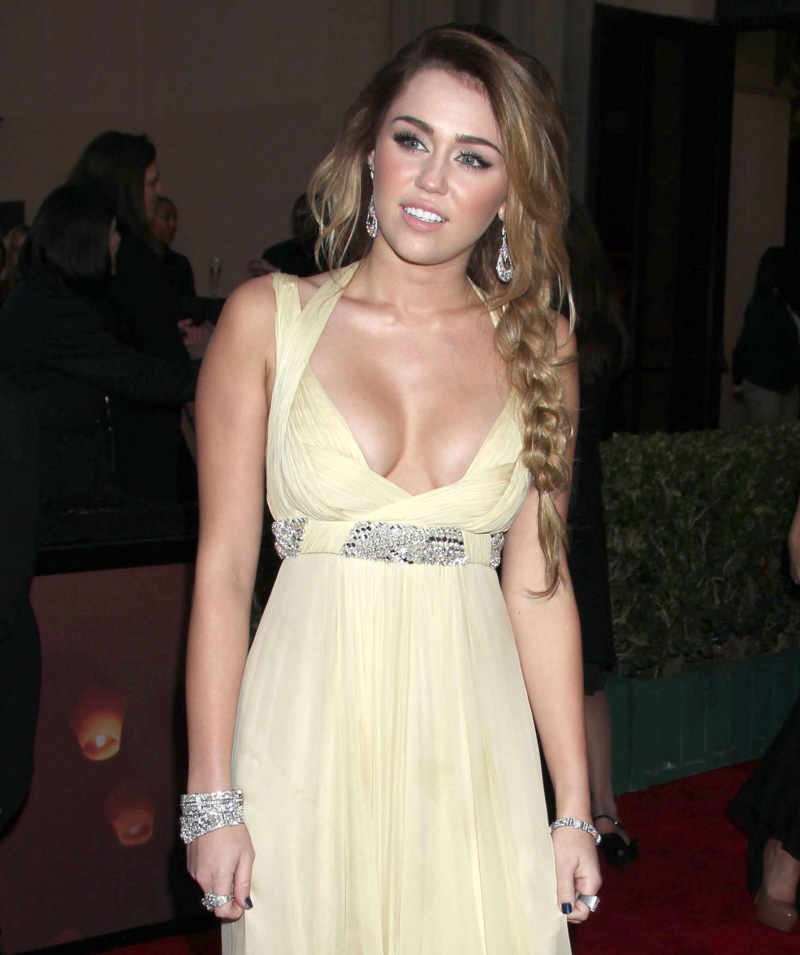 Miley Cyrus was all over the place this past weekend. She attended both the CNN Heroes event, and the American Giving Awards. I thought she looked like ten kinds of hell at the American Giving Awards (in Jenny Packham), but at the CNN event (in Roberto Cavalli), she looked better, mostly because her face didn't look so bloated and her hair was a slight improvement. Anyway, because Miley wore two low-cut gowns to those events, people started noticing her boobs. In particular, they noticed how Miley seems to have gotten much bustier (more busty?) over the past year. Boob job? That's what Star Mag/Radar is claiming:
In the wake of Miley Cyrus's busty appearance at Sunday's CNN's Heroes 2011 award, a trio of experts told Star magazine that there's a strong indication the Hannah Montana star went under the knife to achieve the voluptuous new look.

Cyrus, 19, turned heads at the event as she walked the red carpet in a yellow Roberto Cavalli dress with her boyfriend, Liam Hemsworth.

"Her breasts are very nice and round and it looks like she has had them done," said cosmetic physician Dr. Tahl Humes of Vitahl Medical Aesthetics in Colorado, using shots from the event provided by the magazine. "If you look at the volume, it appears she has had a breast augmentation.

"Whoever did them did a very good job," Humes continued. "She might have had small implants, which is nice, because she is a small girl with a small frame."

Humes cited the importance of the chest being in proportion with rest of the body, using an example that "Jennifer Aniston is a small person who has had small implants and that looks very natural as opposed to Pamela Anderson, who has very large implants and looks great … but that's a different look."

With more than three decades of experience, Michael Niccole of Orange County, California's Cosmeticare said, "It appears that Miley has recently undergone breast enhancement surgery."

Niccole noted the new-found cleavage might have been the result of a push-up bras, but other factors lead him to believe otherwise.

"Push-up bras are great for cleavage, but don't help out a whole lot when it comes to the exterior breast volume, which is also what I notice in these photos," Niccole said.

New Jersey-based board certified plastic surgeon Dr. Brian Glaat said the Disney star "does indeed appear to have had a breast augmentation," noting her breasts are fuller and show more cleavage than before.

"The outline of the implants are clearly visible in the inner lower portions of her breasts," Glaat said. "Even a large weight gain would not produce breast enhancement to this degree without implants!"

None of the doctors had treated Cyrus previously.
[From Radar]
Wait, that doctor is claiming – as fact – that Jennifer Aniston has implants? I will accuse Aniston of getting lots of work done to her nose, and I will accuse Aniston of inflating her face with fillers and Botox, but I will not accuse her of having a boob job. I buy that Aniston's boobs are real.
As for Miley… I think that in the Cavalli gown, the support is just really good – she's got her girls hiked up, and that's why they look so "full". You can see in the Packham gown that her boobs are actually slightly saggy and not as "pert" as they look in the Cavalli gown. It's the sag that makes me think that Miley's boobs are real – if they were fake, I think her boobs would be sitting "higher." That, and they don't look bolted-on to her chest. She's 19 years old, and her weight is fluctuating, and sometimes that means that boob sizes go up and down – I went up a cup size in my early 20s, so don't tell me that a 19 year old's boobs won't go up and down in size too.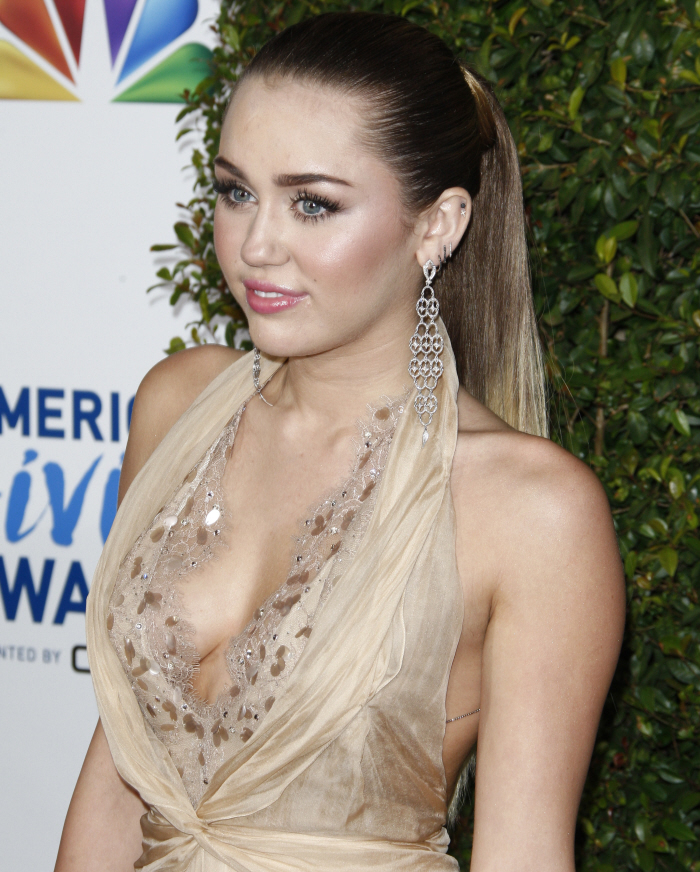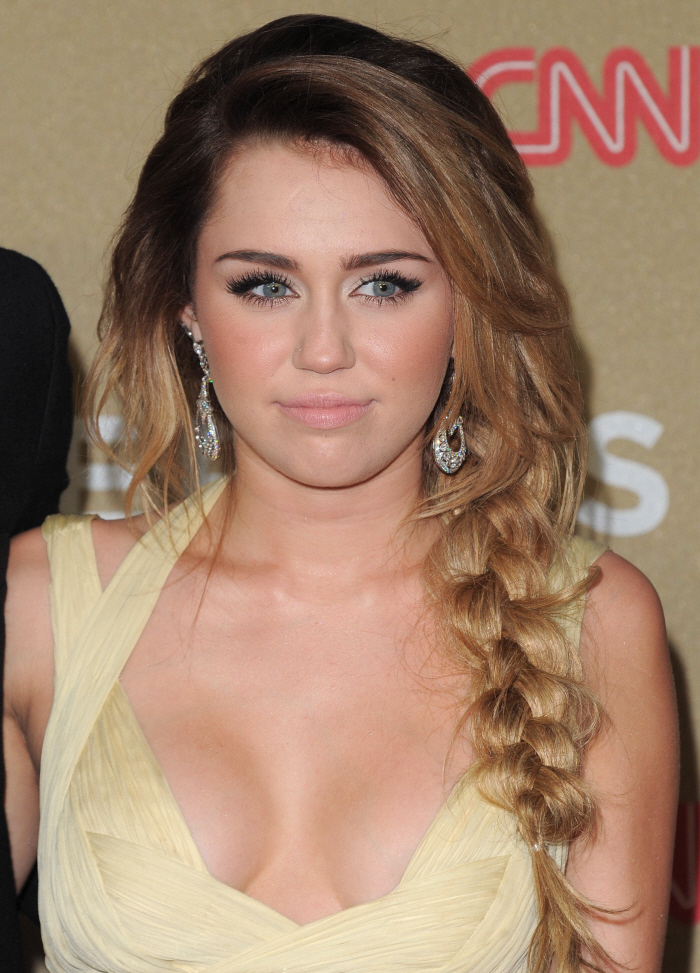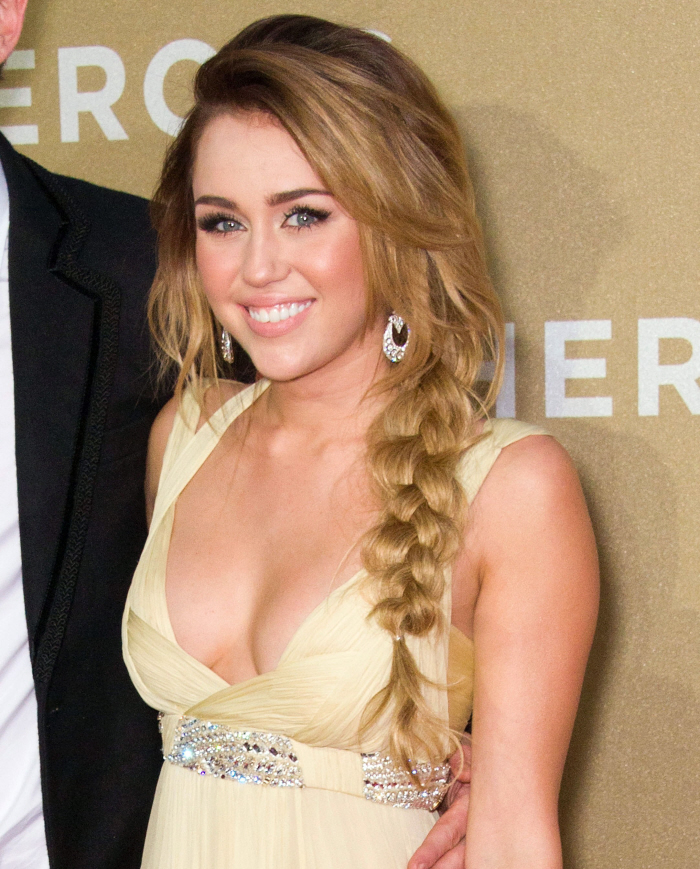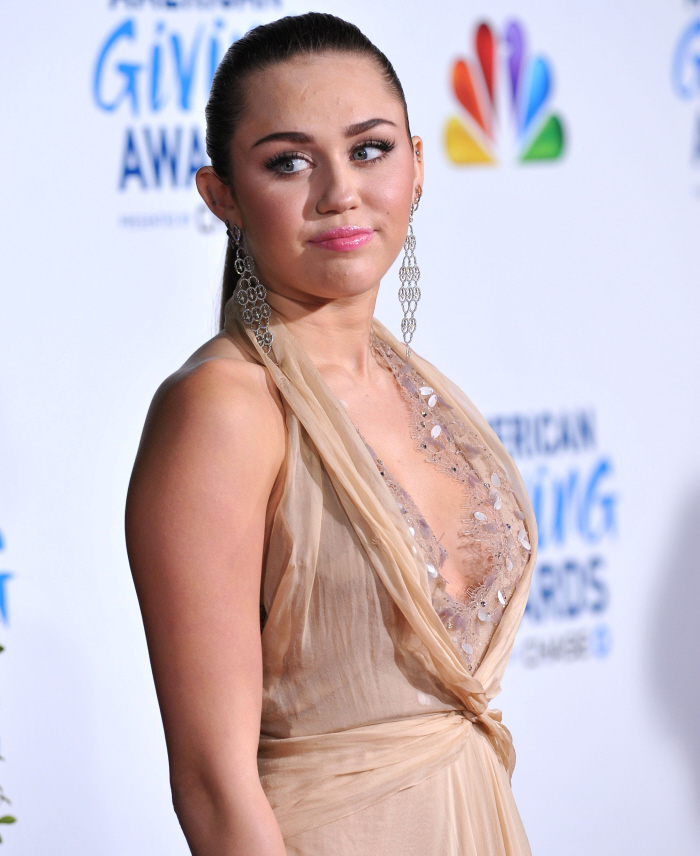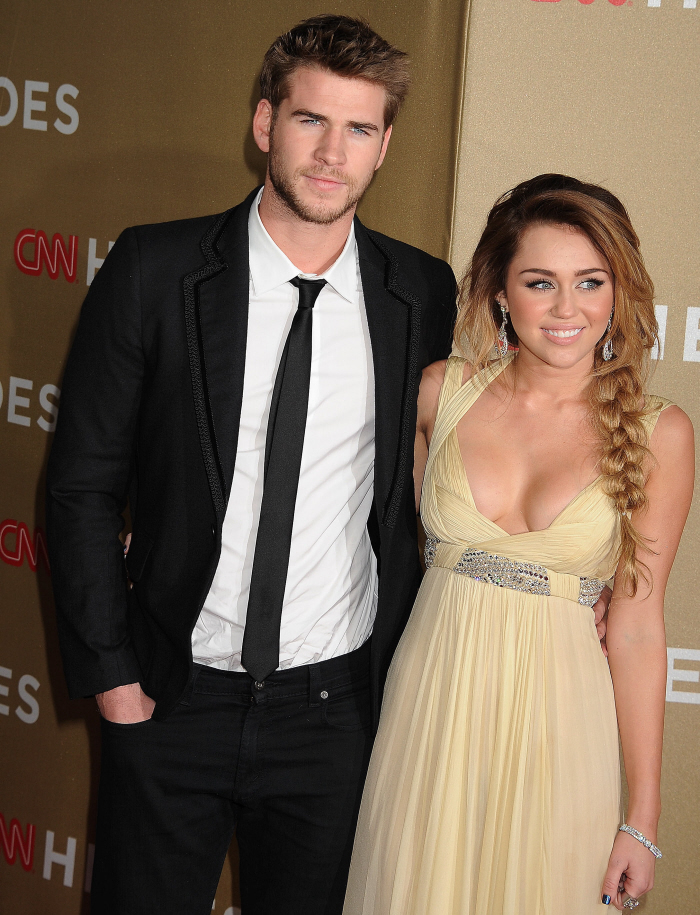 Photos courtesy of WENN.