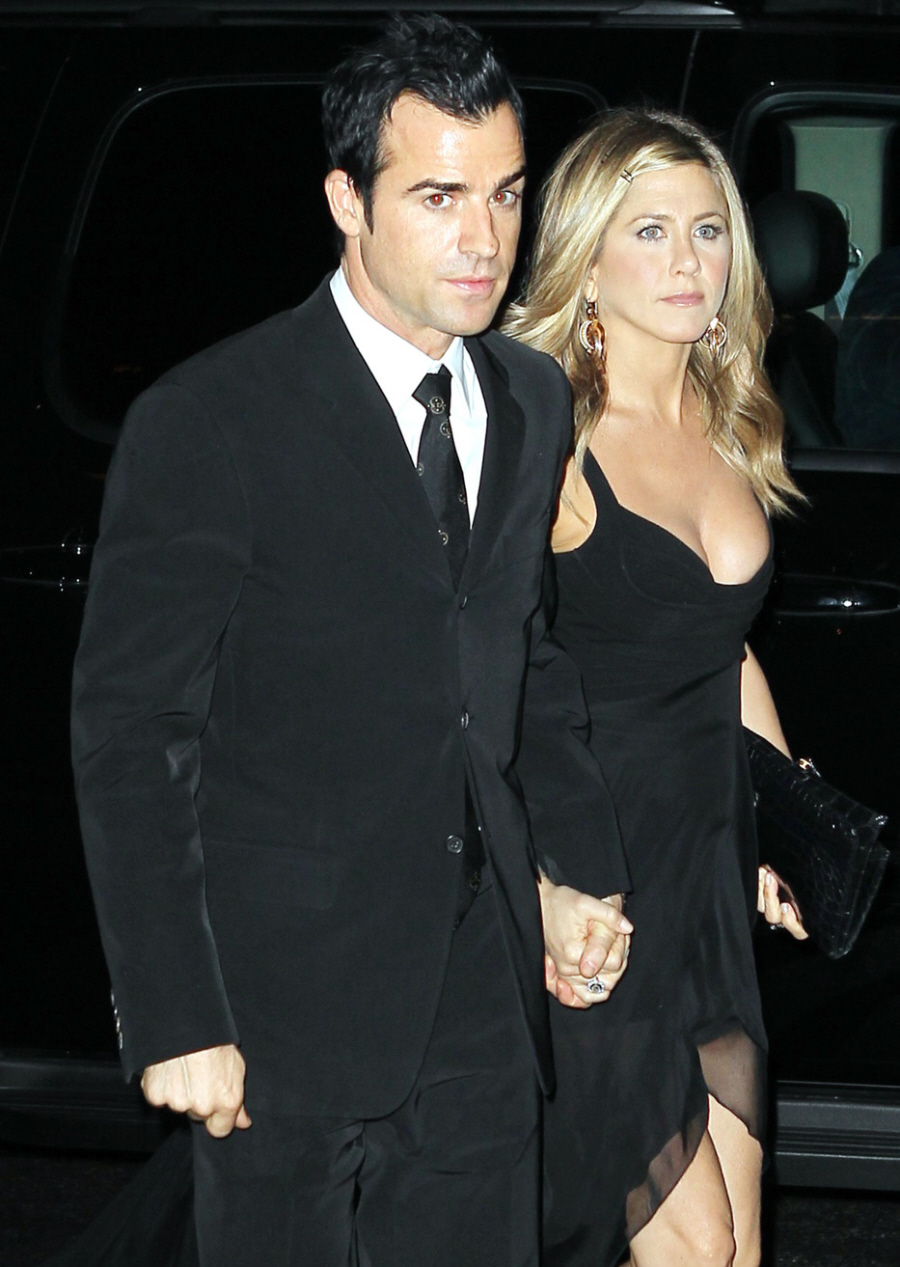 Jennifer Aniston's womb takes the cover of this week's Star Magazine. Apparently, she's totes preggo with twins. OMG! I mean, the Womb Watch on Aniston will never stop, ever. Even if she actually does get pregnant at some point and gives birth to the most perfect America's Sweetheart Baby, there would still be Womb Watch. I've thought in the past that Aniston likes for us to discuss the state of her gut, but I think even she gets tired of it sometimes, especially after she and publicist went to all of that trouble to get her named "the hottest woman of all time." Would the hottest woman of all time ever let Justin Theroux impregnate her with receding-hairline twins?
Jennifer Aniston has only been dating boyfriend Justin Theroux less than a year, but she can't wait to have kids with him! And now she's finally pregnant, according to a new report in Star magazine.

"She's been taking fertility drugs, which can lead to multiples," a friend close to Jen revealed to Star. "Jen thinks she's having twins."

Friends say that the couple have been planning on babies for months now. "Jen was sure early on that Justin was The One, so they've been trying for a baby for a while," a source said. "Jen felt that there was no reason to wait."

But the 42-year-old actress and 40-year-old actor weren't having luck at first, so Jen turned to fertility drugs.

"Jen definitely looks pregnant," a neighbor told Star. "My kitchen window overlooks a bedroom in Jen's house, and I see her changing clothes from time to time. She seems to have a baby bump — it's more than just a bloated belly."

Friends say there's more signs than just a possibly baby bump: "She's usually the first to pop open a bottle of wine or suggest sunset margaritas, but she claims she's cutting back," a friend said.

The nosy neighbor has also seen other signs, too: "She's had lots of friends visiting, bringing her things. And when they're there, she doesn't lift a finger. She's always hanging out on the couch and eating Haagen-Dazs."

Jen's friends also say she's been testing out her mothering skills with her celeb mommy friends' kids. Sheryl Crow "has invited Jen to spend time with her boys so she can get a feel for what it's like to be around kids," said one source.

She's had plenty of time with her BFF Courtney Cox's daughter, Coco. "Jen is really good with her and just dotes on her," an insider revealed. "Everyone tells her she's going to make a great mom."

Although being pregnant would be a dream come true for Jen, don't expect to hear an official announcement anytime soon. "Jen's always said that she wouldn't announce a pregnancy until she was well into her second trimester," an insider explained.

In the meantime, her friends and family couldn't be happier for her and Justin. "Everyone in Jen's family is buzzing that she's finally pregnant," one source said. "After a few false alarms, it looks like it's finally happening for her."
[From Holly Baby]
Huvane went to Gossip Cop and said that this is "100% not true" and then joked that Aniston was actually pregnant with triplets. Hahahaha fertility is so funny! That's why his client is always on Womb Watch. Because of "jokes" like that. The next best thing would be for Huvane to say, "No, that's not true, but she has gained a little weight in her mid-section, right? WINK." So, basically, I now kind of believe that Aniston really is preggo.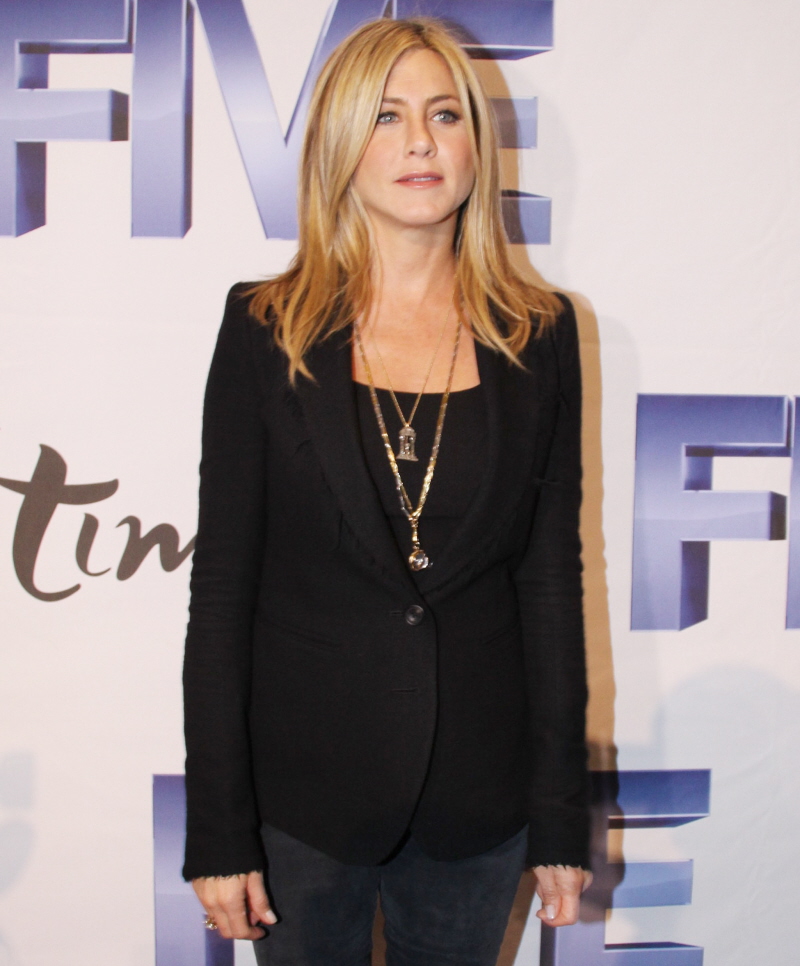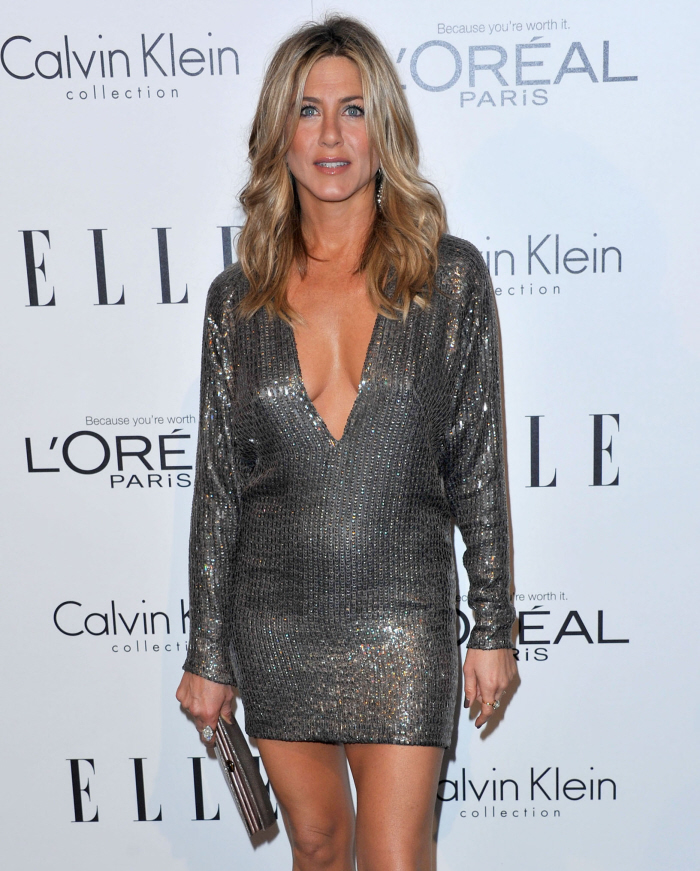 Photos courtesy of WENN, Fame & PCN.