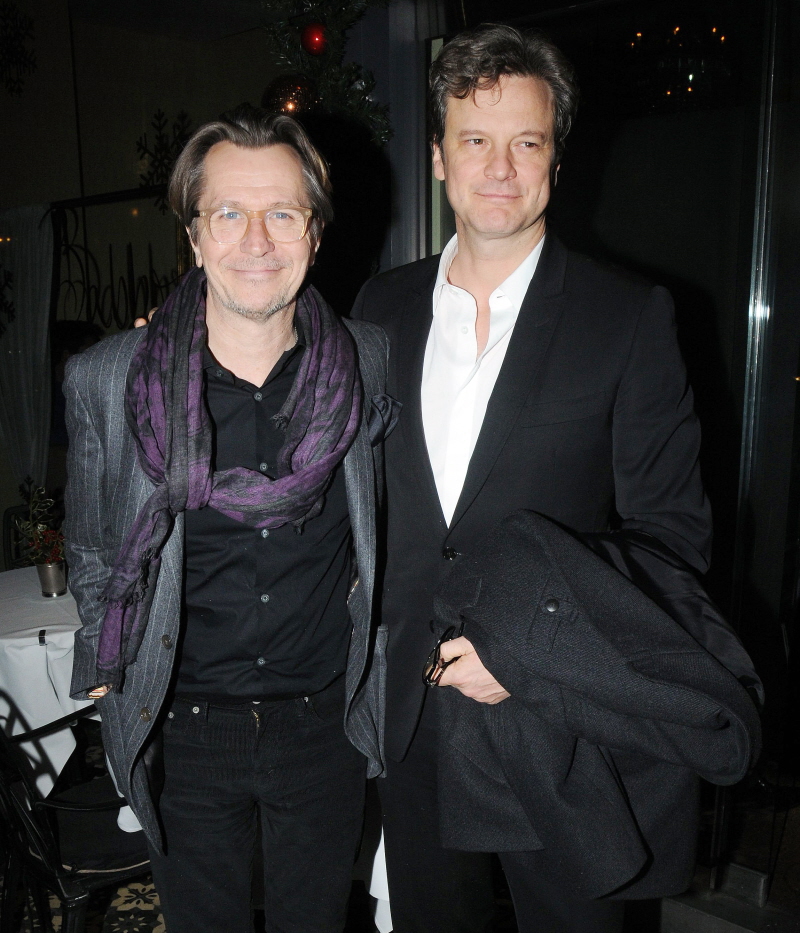 These are some new photos of Colin Firth and Gary Oldman out to dinner at Babbo in London over the weekend. It's odd (to me) that these two are friendly enough to dine together – seemingly without their wives? Just two Englishman, out for dinner, discussing…? What, exactly? Granted, they're both in Tinker, Tailor, Soldier, Spy, and both have gotten critical acclaim for their respective roles. Tinker is in limited release currently, so perhaps these photos are just a way to promote the film? Or perhaps Colin and Gary just had dinner as an excuse to bitch about the promotion of the film?
You see, the film is a critical favorite. But it's being released concurrently with all of the other, bigger awards favorites, and it's being overlooked. A month ago, everyone thought Gary was a lock for a Best Actor Oscar nomination, but as the awards nominations have come out, Gary has been ignored, and so has the film. Is it possible that our reigning Best Actor winner (Colin Firth) is trying to drum up some support and love for an actor he thinks should be getting Academy love?
I've read this a few different times, but I'm not sure if it's true – I think Colin Firth was the one who really made Tinker happen, and Colin really wanted to be part of an old-fashioned spy film, and an ensemble, and he pushed for Gary to take the lead. I don't know if that's what went down, but it might make sense. It is weird to me that Gary Oldman has never even been NOMINATED for an Oscar, and I will love Colin Firth even more if he's trying to make it happen for his colleague.
PS… A few weeks ago, Vanity Fair had a lovely interview with Gary – go here to read it. He used to be such a temperamental hellraiser, it's nice to see him as "the establishment" these days. Plus, he name-checks Michael Fassbender!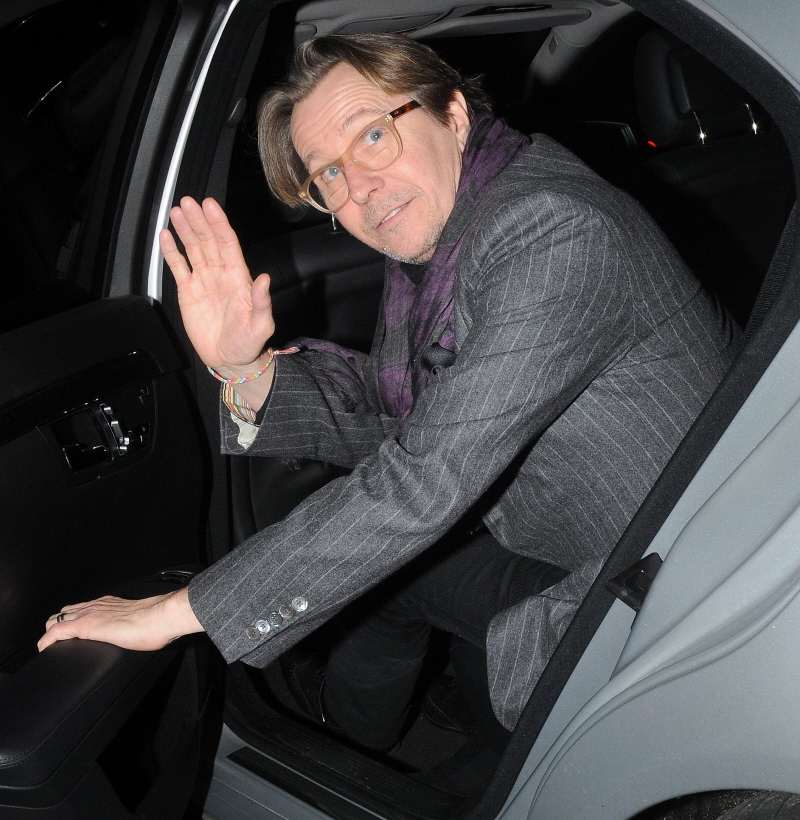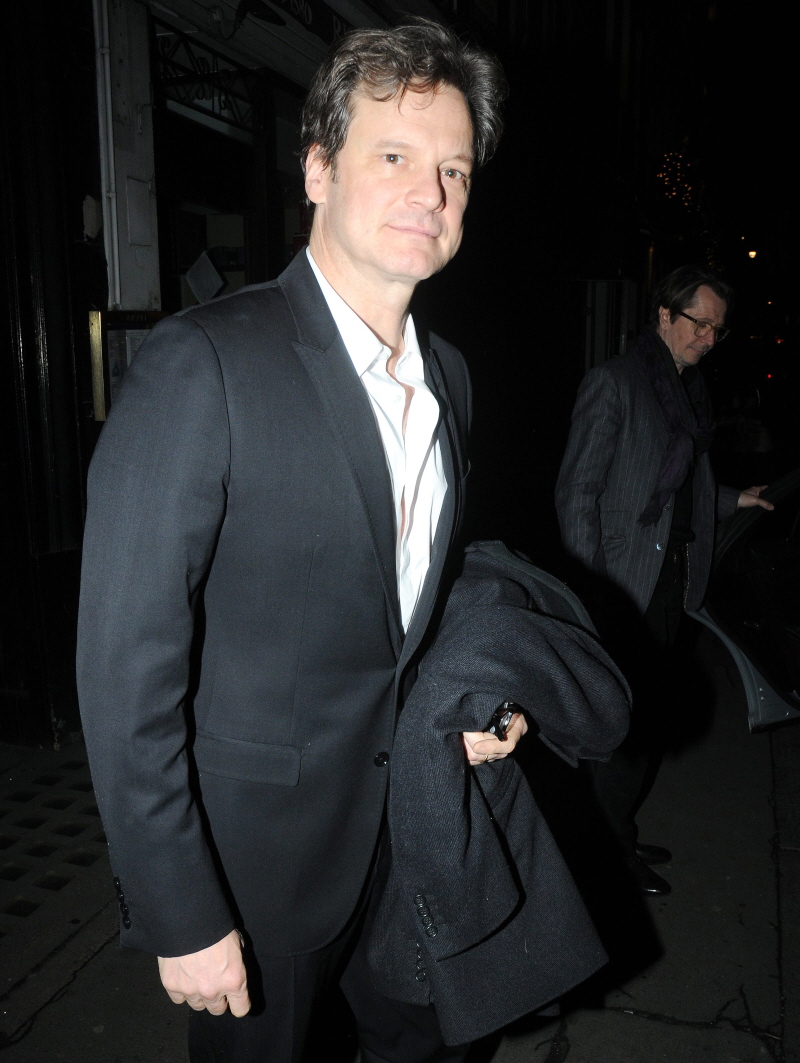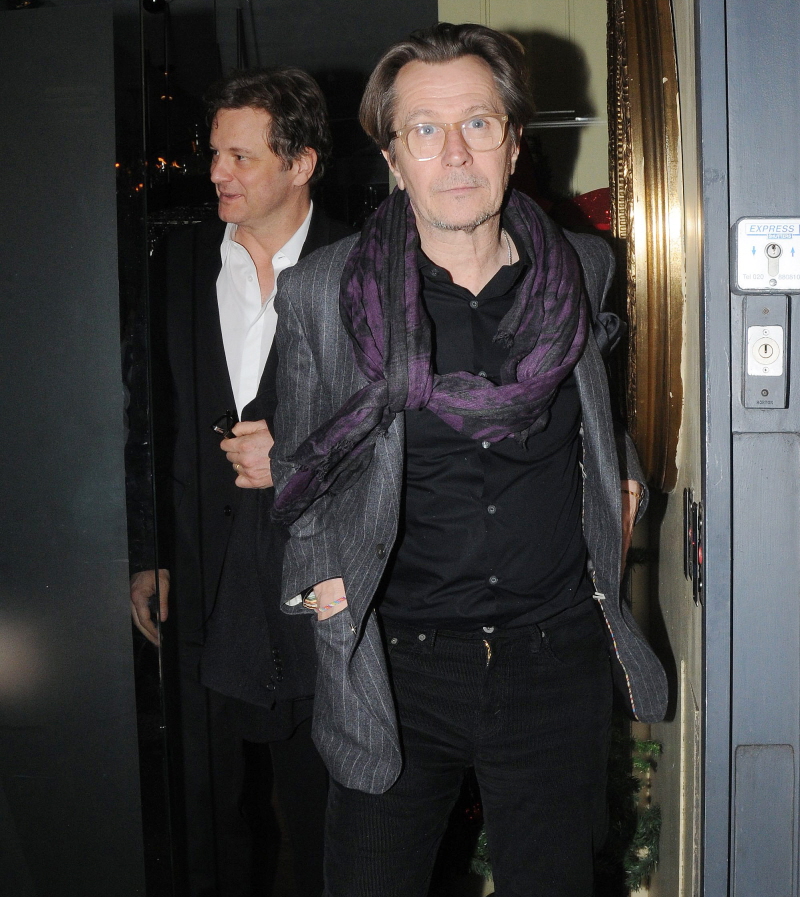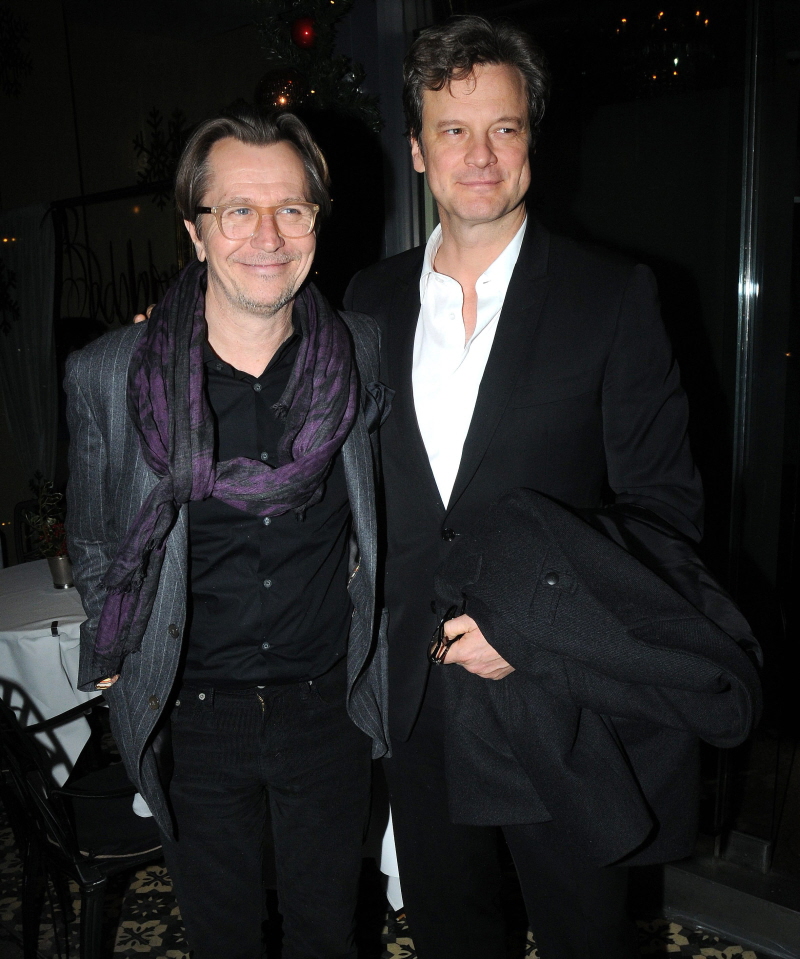 Photos courtesy of Fame.