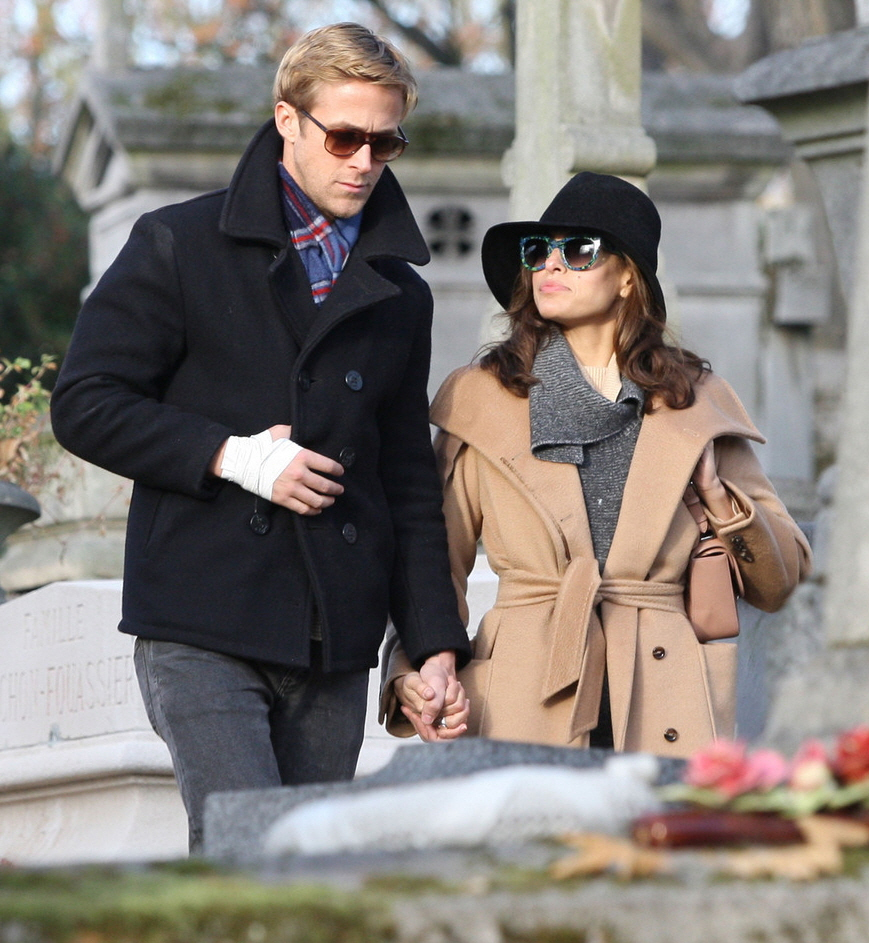 About a month ago, I discussed the working theory I had about Ryan Gosling and Eva Mendes, and I was surprised with how many of you cosigned. My theory is basically that Ryan realized that he had spent the last year taking many, MANY women to "Disneyland" (in his pants) and he was starting to seem like a Gerard Butler-esque womanizer. So Ryan decided that he just needed to settle down for a bit, have a real girlfriend and a real relationship, just so he wouldn't destroy his fanbase of women who think he's boyfriend material (when really he's just one-night-stand material). So, Ryan and Eva Mendes happened. And they keep happening, in public. We're getting lots of tabloid stories about Eva and Ryan being loved up (Ryan thinks Eva is The One!), and Ryan and Eva even did a Funny or Die video together:
So, it's not like they're being low-key. Every photo agency got pics of their saunter around Paris during Thanksgiving, and *somebody* is really trying to get and maintain interest in Gosling and Mendes as a couple. Anyway, this Us Weekly story is just a little thing, but it really annoyed me to see Ryan and Eva described as "private". Bitch, please.
Ryan Gosling and Eva Mendes ditched their low-key MO when they got under the covers to play husband and wife for Funny or Die's December 20 "Drunk History Christmas" video.

"It was fun watching this couple that's so private be so affectionate," says a source. "They were getting into the spirit."

A source close to Mendes, 37, says she's thrilled to be wooed by Gosling, 31. "He even sings covers of her favorite songs and sends them to her."
[From Us Weekly, print edition]
"He even sings covers of her favorite songs and sends them to her." OMG. Gosling is That Guy. AAAARRRGH. NO. I would have fallen for that move when I was 18 years old. Eva is two decades past that, and she's still falling for it? Dear God, how drunk is she? And now I think less of Gosling, taping himself making cover versions of "I've Had the Time of My Life" whilst wearing his hipster ensembles, sitting beside his mohawked, hipster dog on a retro bean bag. Gosling is That Guy. That Guy needs to sack up and move beyond these "I'm the cool RA that all of the freshman girls have a crush on" moves. You're 31 years old, Ryan. You are not the cool RA.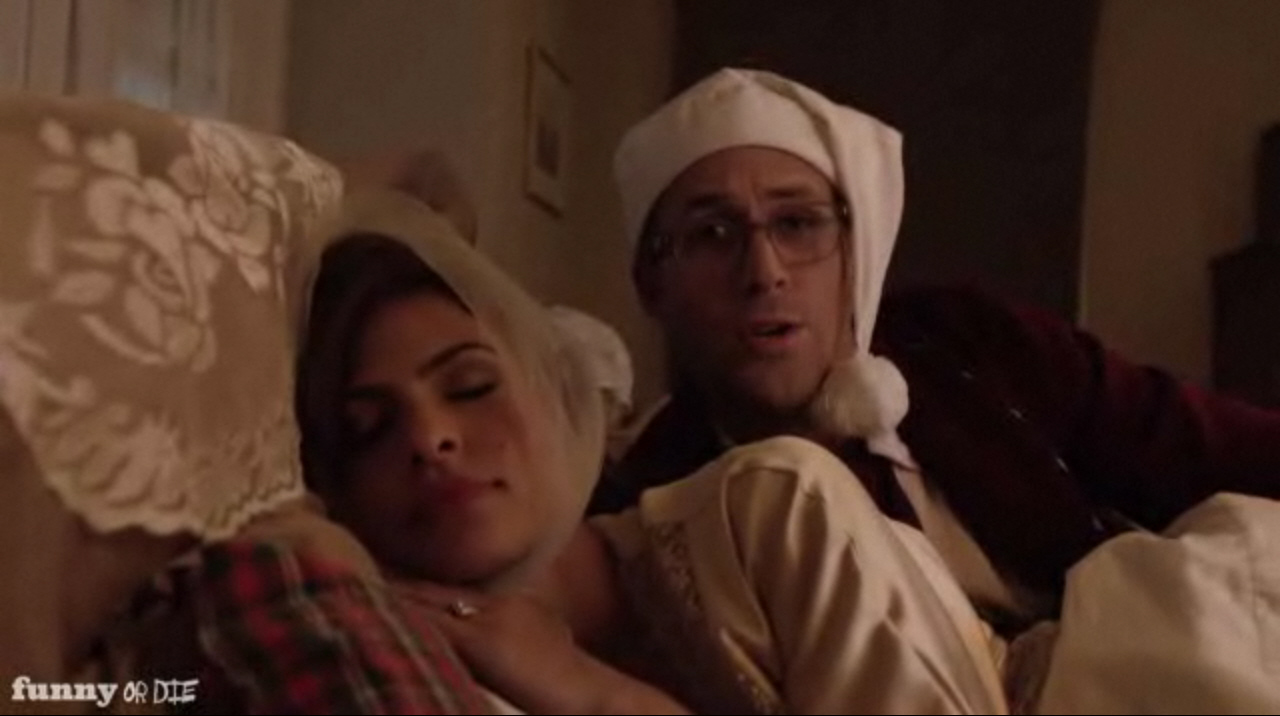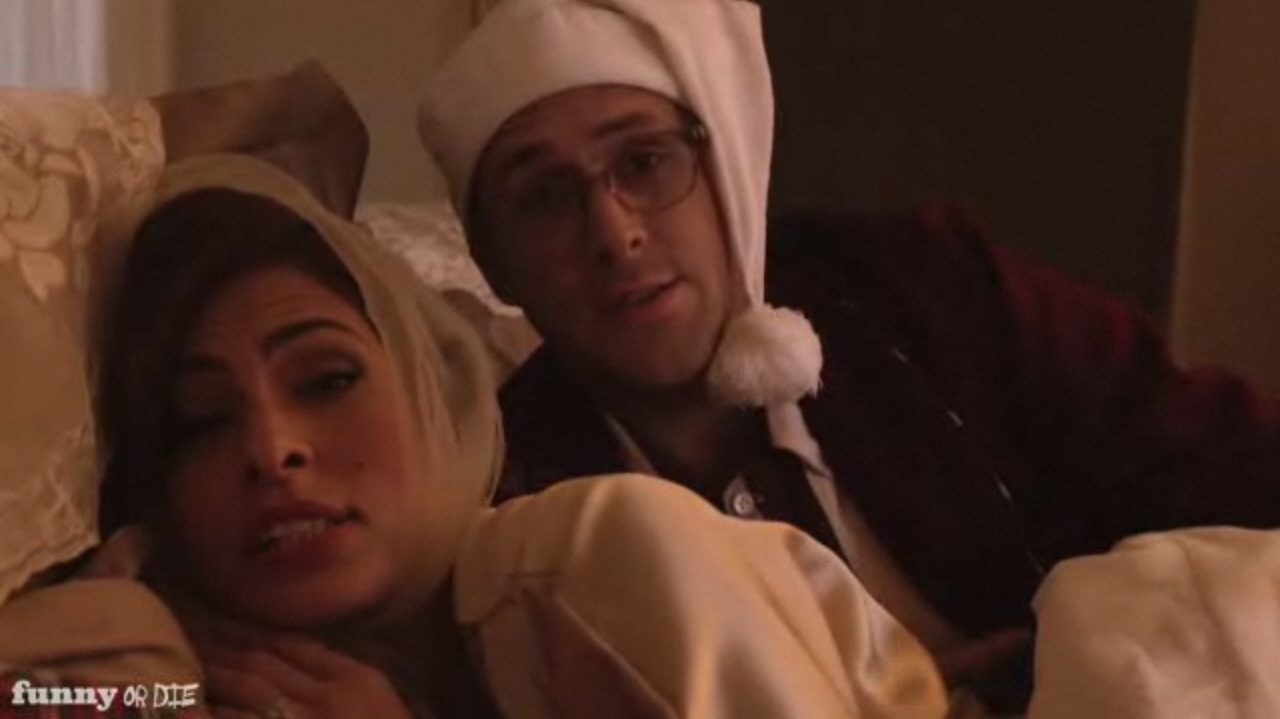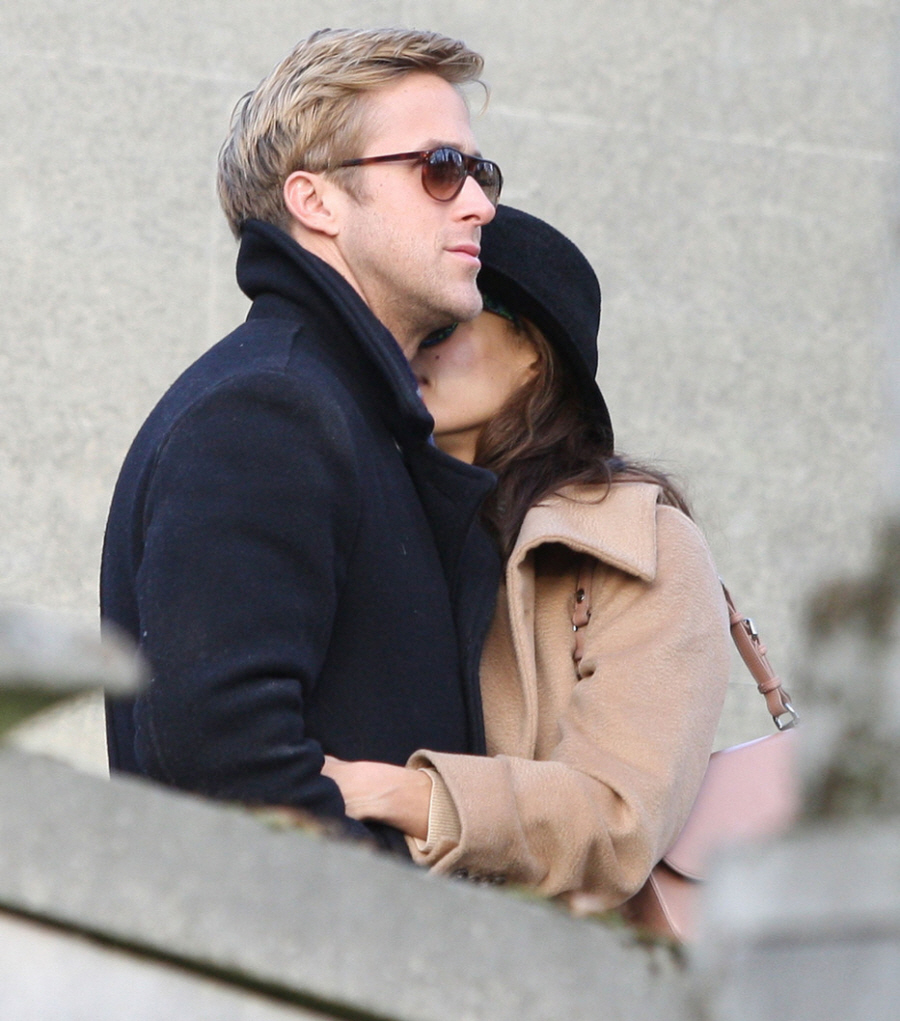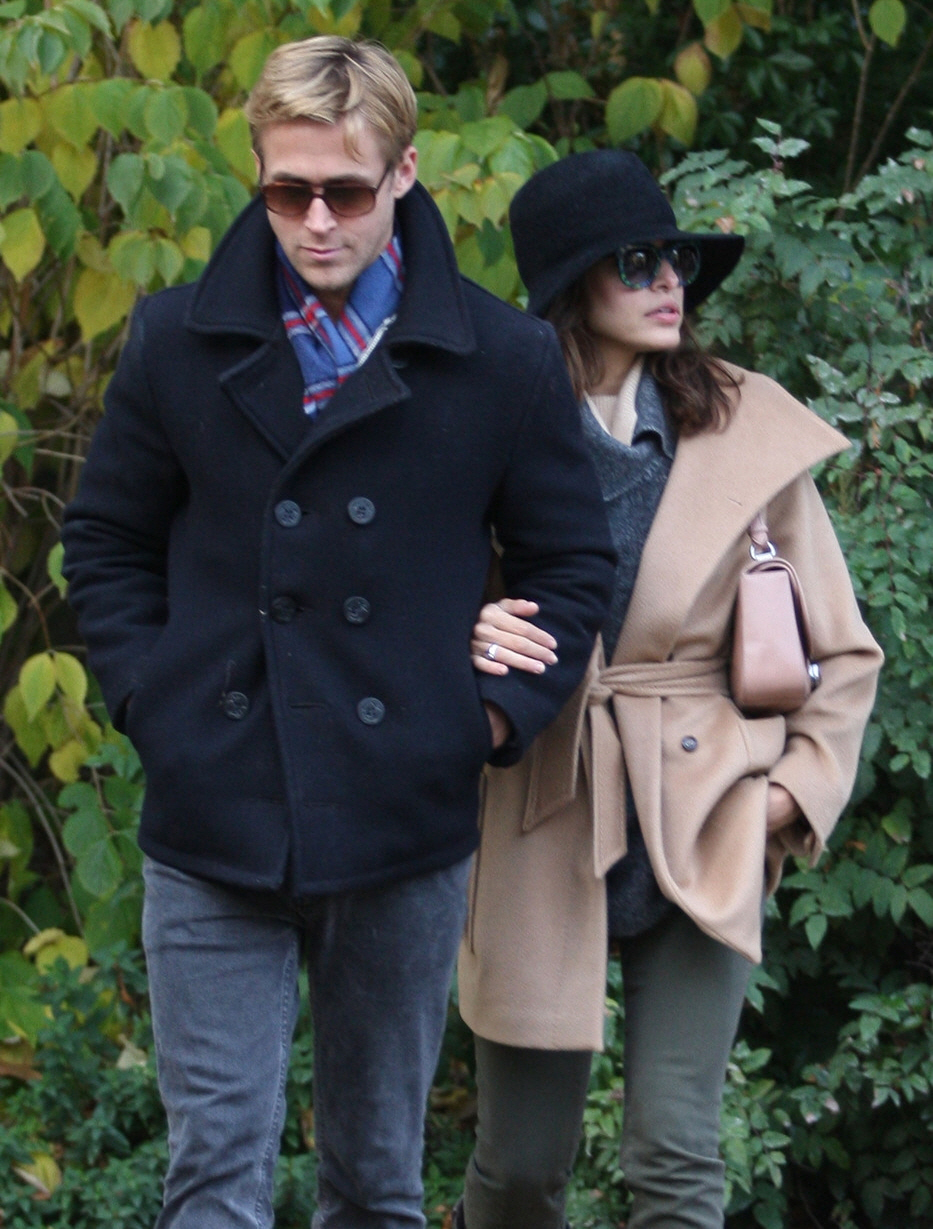 Photos courtesy of PCN, screencaps of Funny or Die video.