These are some new "candid" photos of Kate Bosworth and Michael Polish, her boyfriend of some-odd five months or so. The Bos and Polish were photographed together just DAYS after Kate and Alex Skarsgaard announced their split this past July. After all of the bitching and moaning about The Bos and Alex and how she was clinging to him and he was too good for her, it really does seem like Kate played Skarsgard. It seems like she was screwing around on Alex with Michael Polish, who directed her in Big Sur earlier this year. And for what it's worth, I think Kate seems much, much happier with Michael Polish too. She's got a boyfriend who holds her hand on the red carpet and agrees to these kinds of staged "candid" photo-ops every month or so.
A few months ago, Kate was even describing Michael as her "life partner" too. You know what? I think this one might actually stick. I could see Kate marrying him, for real. And it wouldn't even be the worst move. She would be the wife of a critically acclaimed director. She would get to sell her wedding photos, maybe. She could set herself up like Nicole Richie, doing clothing and jewelry lines without the blatant try-hard hustle. Oh, and Michael has a daughter from a previous relationship too, so Kate would get to be a step-mother too. I can totally see this happening, and I find myself respecting Kate's trajectory over the past year. She went from "much-hated girlfriend of a hot, breakthrough actor" to "low-key girlfriend of a respected director." Good gig. Also, I think she might have gained 2 or 3 pounds, and it looks good on her.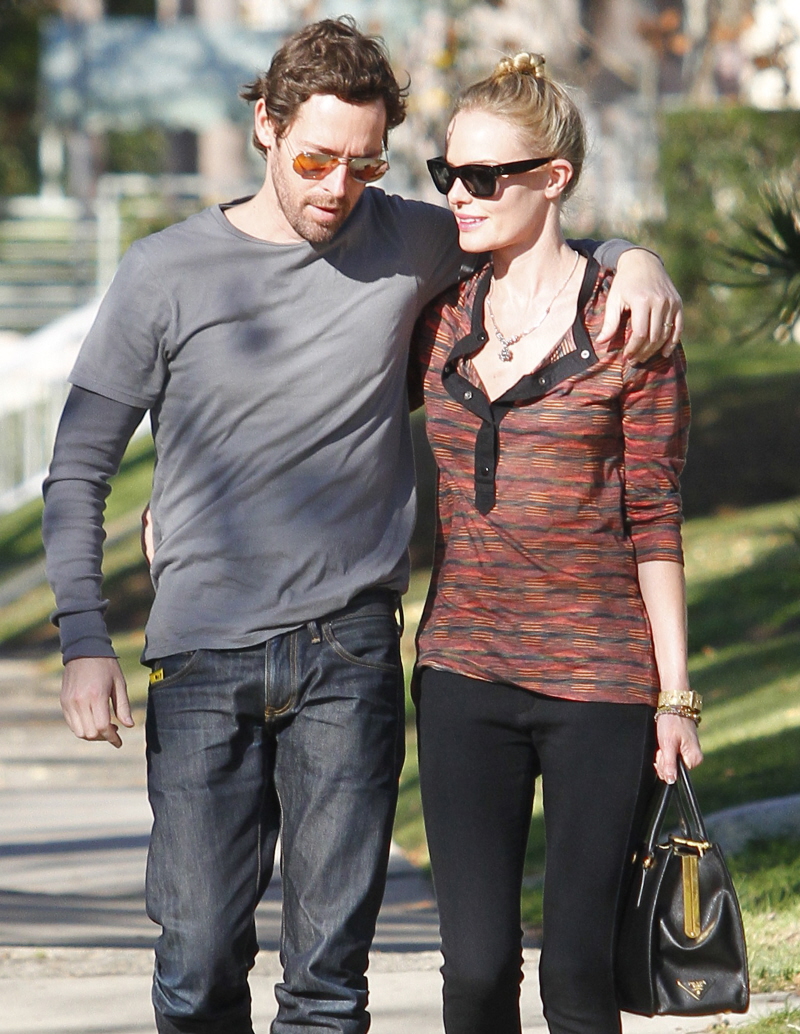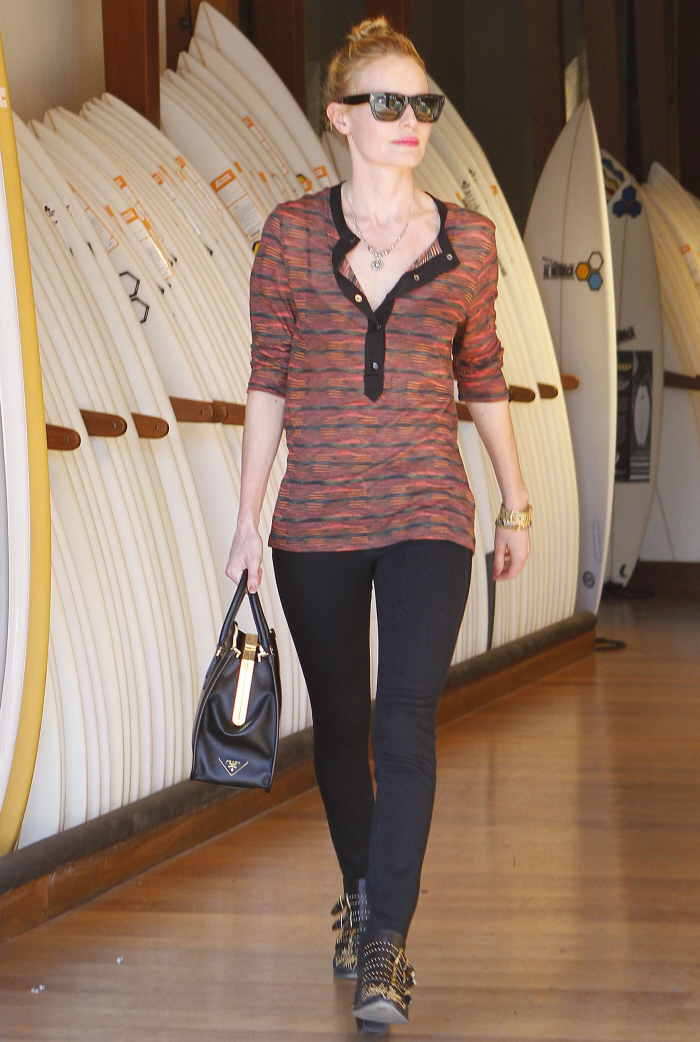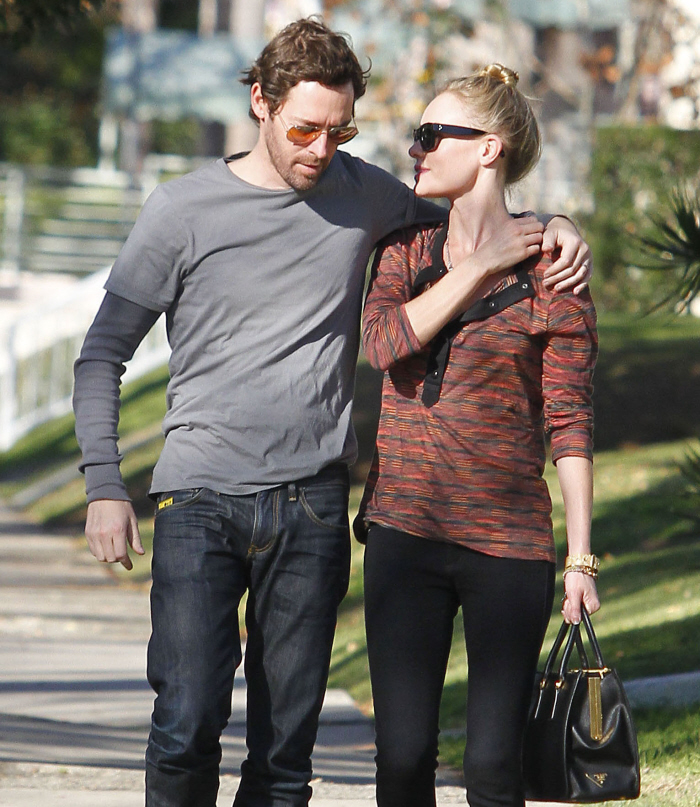 Photos courtesy of Fame & WENN.