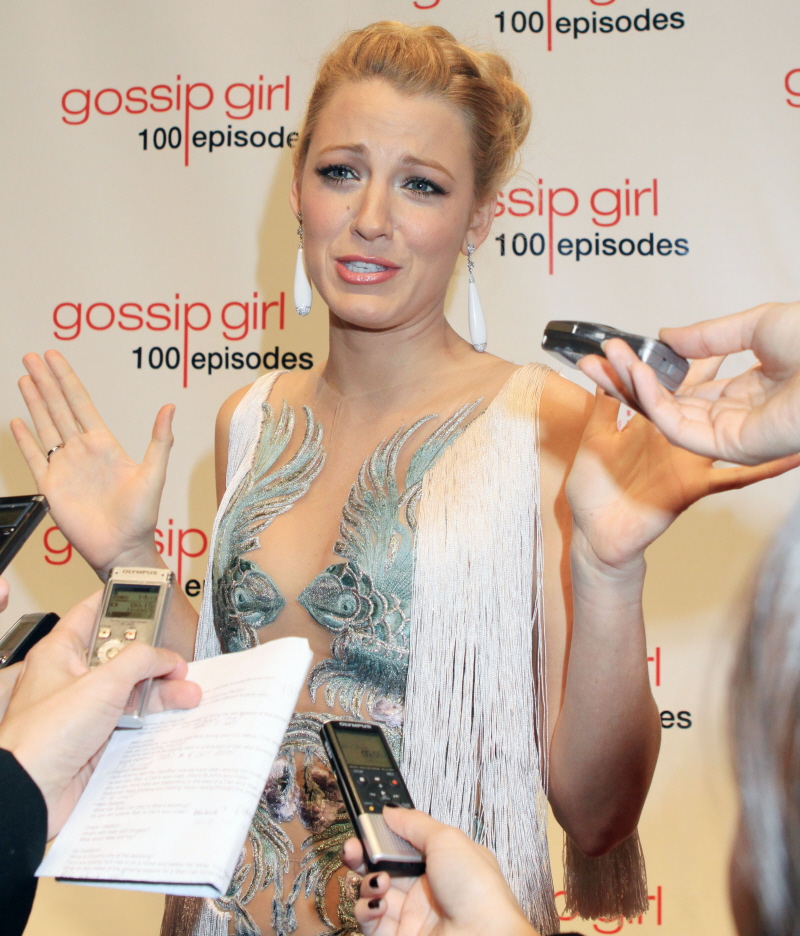 We all know what's going down with Blake Lively and Ryan Reynolds. We know because Blake wants us to know, and because Ryan is to hypnotized by Blake's biscuits to care about her famewhore ways right now. Blake and Ryan (RAKE) spent Thanksgiving together. They shacked up in Boston together. They're apartment-hunting in NYC. They vacationed with Muffy & Boomer in Connecticut. They go to ice cream socials and little out-of-the-way bed & breakfasts, where they are photographed mid-makeout session. And now they've spent Christmas together in Canada. Us Weekly SOMEHOW managed to get all of the details:
It was a crisp 35 degrees in Vancouver on December 20. So naturally, Blake Lively was all bundled up while picking out a birthday cake with her new boyfriend, Ryan Reynolds, for his dad at Original Cupcakes. But the Gossip Girl star really warmed up when the Canada native selected a few special treats just for her.

"The salesperson told them Jay-Z had come in a few days earlier and bought an eggnog cupcake for Beyonce," a source tells Us, "So Ryan ordered six of them for Blake!"

That kind of simple romantic gesture is one way the actor, 35, has won over Blake after two months of dating. And sources say Lively, 24, is just as giving.

"She's making an equal, is not greater, effort to make Ryan happy," says one insider of the couple. Indeed, a caring girlfriend who whips up homemade dinners and prefers home-movie nights to premieres seems to be an ideal antidote for Reynolds after his rocky marriage to Scarlett Johansson.

"Scarlett treated Ryan badly, so he loves the comfort that Blake provides," says the source. "It's like, 'You were on the cover of Vogue and you want to cook me dinner? Yes, please!'"

While in Vancouver, a Reynolds family dinner was on the itinerary, and a trip to the Granville Island Public Market, where Lively bonded with Reynolds' mom, Tammy. "Blake and Ryan held hands and Tammy had her hand on Blake's back as they walked around," says an eyewitness. "They laughed all the way to the car – and Blake let Tammy have the front seat!"

The duo is making the most of their holiday time together – "They love to sit at home and cuddle," adds the insider. "Those two are over-the-moon in love."
[From Us Weekly, print edition]
"They love to sit at home and cuddle." Just gag me. I know, I know. I'm often accused of thinking, talking and writing like a dude, but really, Ryan needs a much butcher image than cuddlefesting with his Gossip Girl. That being said, I get it. Blake is really putting some effort into this relationship, and I do believe that she and Ryan are truly loved up, in every sense. Now, do I believe that "Scarlett treated Ryan badly, so he loves the comfort that Blake provides"? Eh. I think Ryan is one of those guys who likes "traditional" girls. He wants a girlfriend/wife who will make a fuss over him, cook for him, drop everything to be with him, and act like he's the center of her universe. Bless her heart, Scarlett didn't do that. Blake is playing along, though.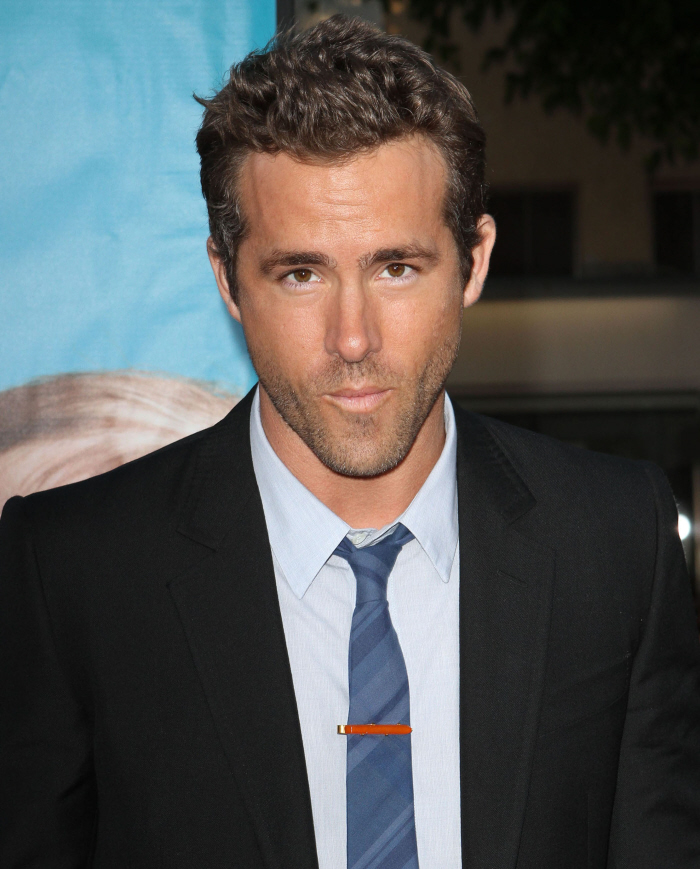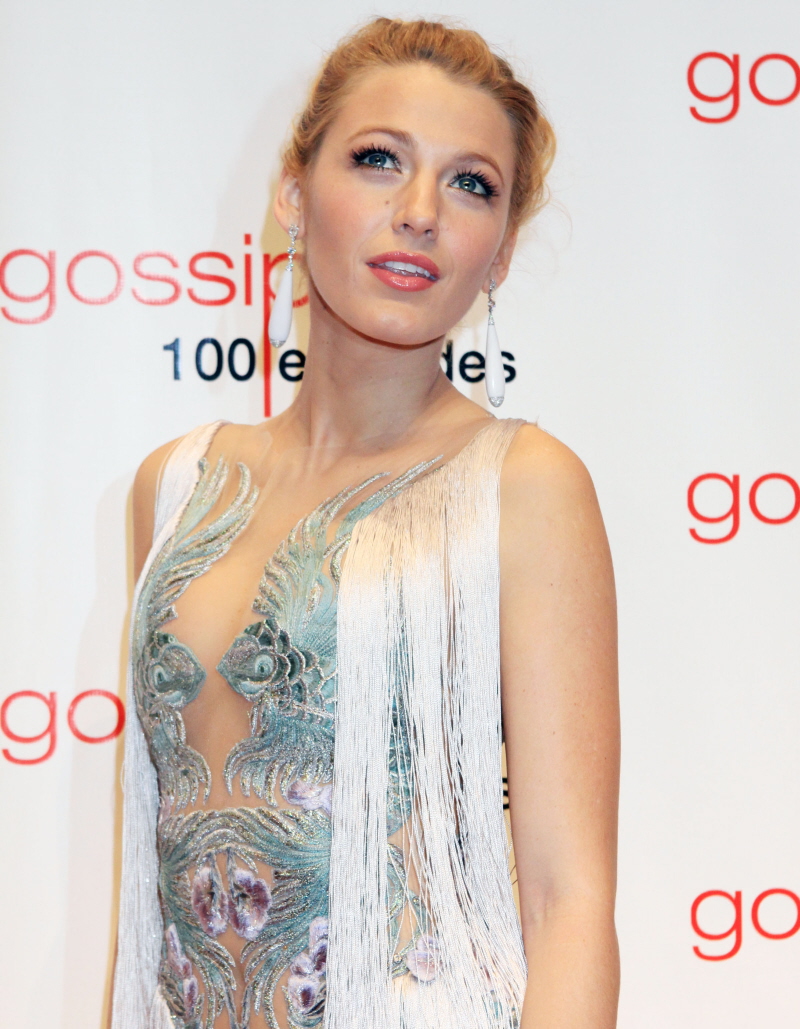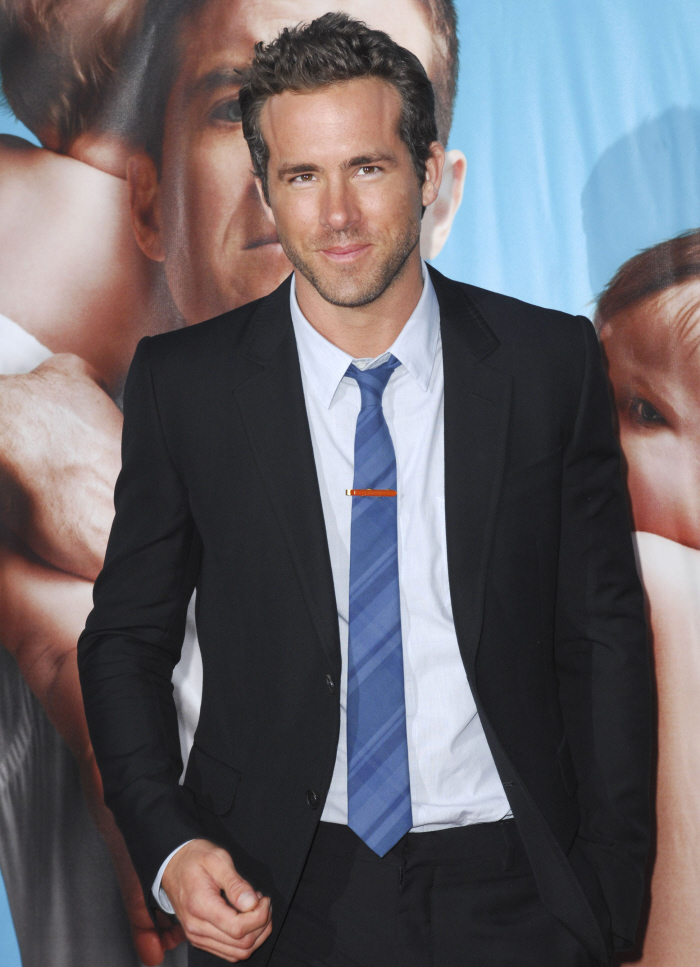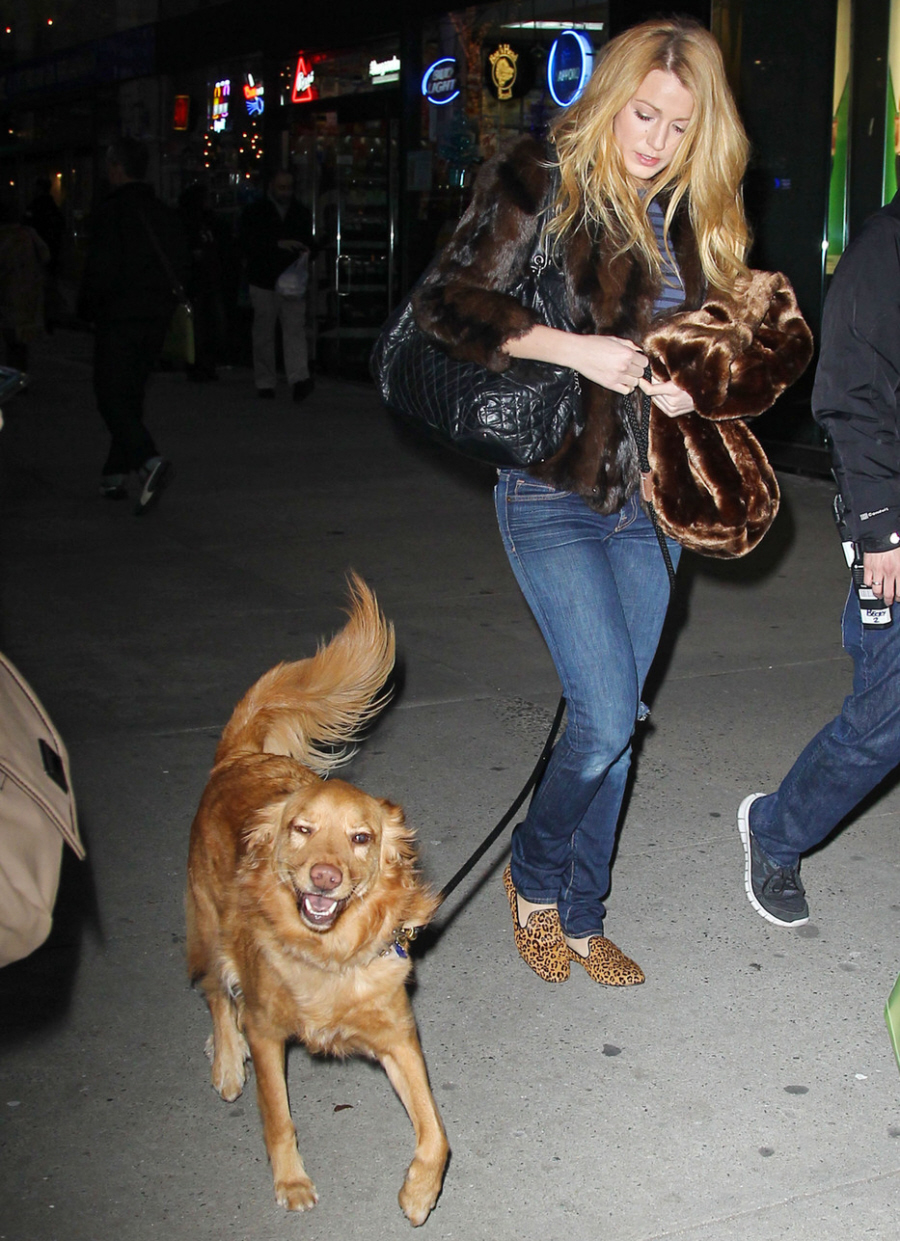 Photos courtesy of Fame, WENN & Pacific Coast News.