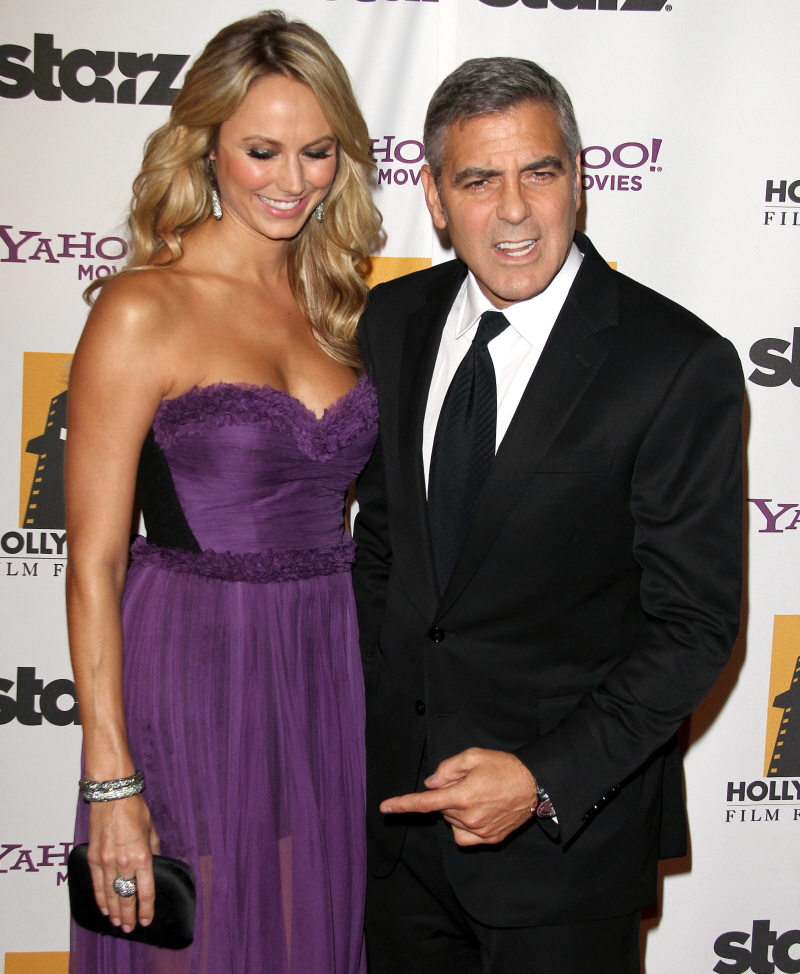 The double-edged sword of George Clooney's dating habits is obvious to everyone at this point: he likes somewhat dumb, budget girls in their late 20s or early 30s. He likes to "Pretty Woman" them – buy them clothes, let them move in to his house, they get to borrow great jewelry and walk the red carpet on his arm. He likes girls that don't have a lot going on – he loves a girl with a lot of free time. I guess that's fine, in all. But the double-edged sword comes into play because, by all accounts, George treats his girlfriends well, and in a matter of weeks or months, these dumb girls start thinking that "dating George Clooney" is part of their destiny, that they'll be the one to change him, that NOW he'll want to get married and have babies. George's current girl is no exception. Stacy Keibler thinks that she's changed George. She thinks that he'll totally marry her and have babies.
The easygoing approach has been working for Stacy Keibler and George Clooney, an insider claims: "For now, Stacy is just having fun with George. They each really like sports, especially golf, and they enjoy traveling together," says an insider, who notes that both stars relish returning to their separate homes after their getaways.

"Stacy says she isn't interested in moving in with George yet. She wants to take her time with him – she wants to get married some day, but she doesn't want to push anything."

The insider adds that while Stacy, 32, would also like to become a mom eventually, "She values her freedom now to travel whenever she likes. But yes, she hopes having a family will eventually happen with George."
[From Star Magazine, print edition]
See, Stacy's angle – right now – is that she's The Good Time Girl, the girl who is just at his beck and call, the girl who sort-of plays hard-to-get, but not really. Just wait for the awards season. Oscar-Date Barbie will get some questions on the red carpet, or maybe even an exclusive interview in People Magazine, and she'll mention babies or marriage, and it will all be over. These girls can't help themselves.
PS… the photos below are from December 10, at the Video Game Awards. I have no recollection of ever using these pics before… how did I miss them? Anyway, I think Stacy looks super-busted here, but just in the face. She shouldn't do ponytails. Her body is amazing, though.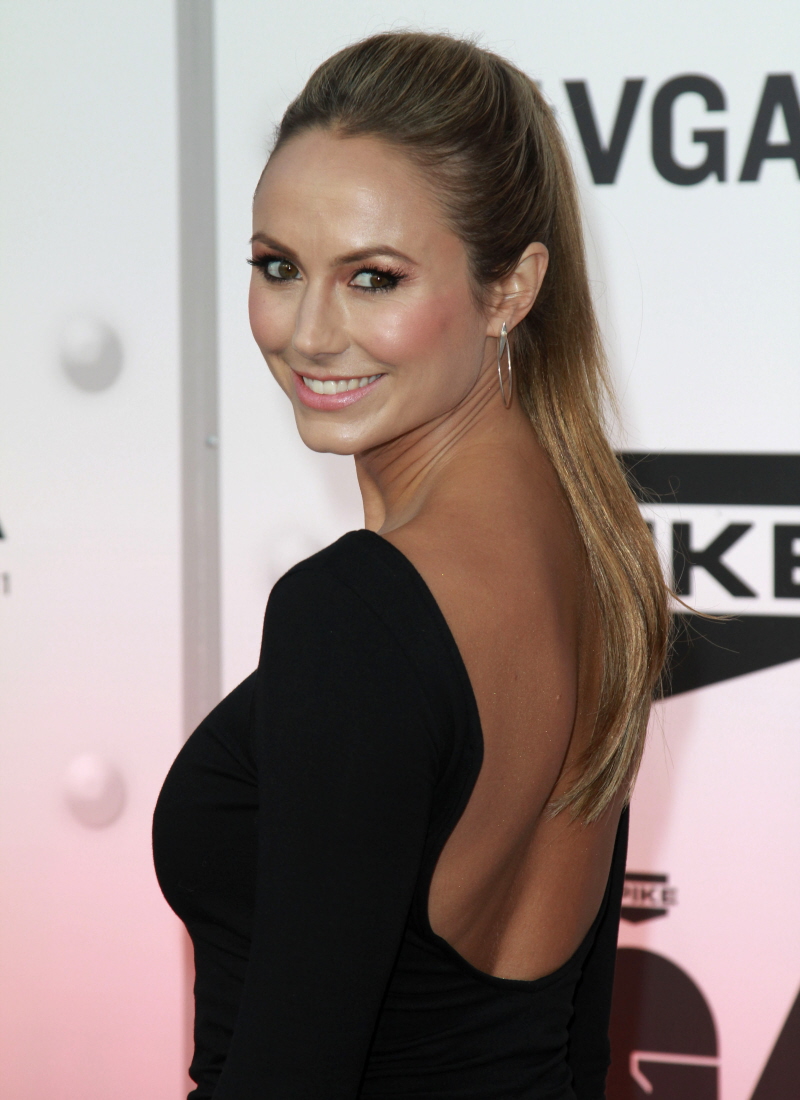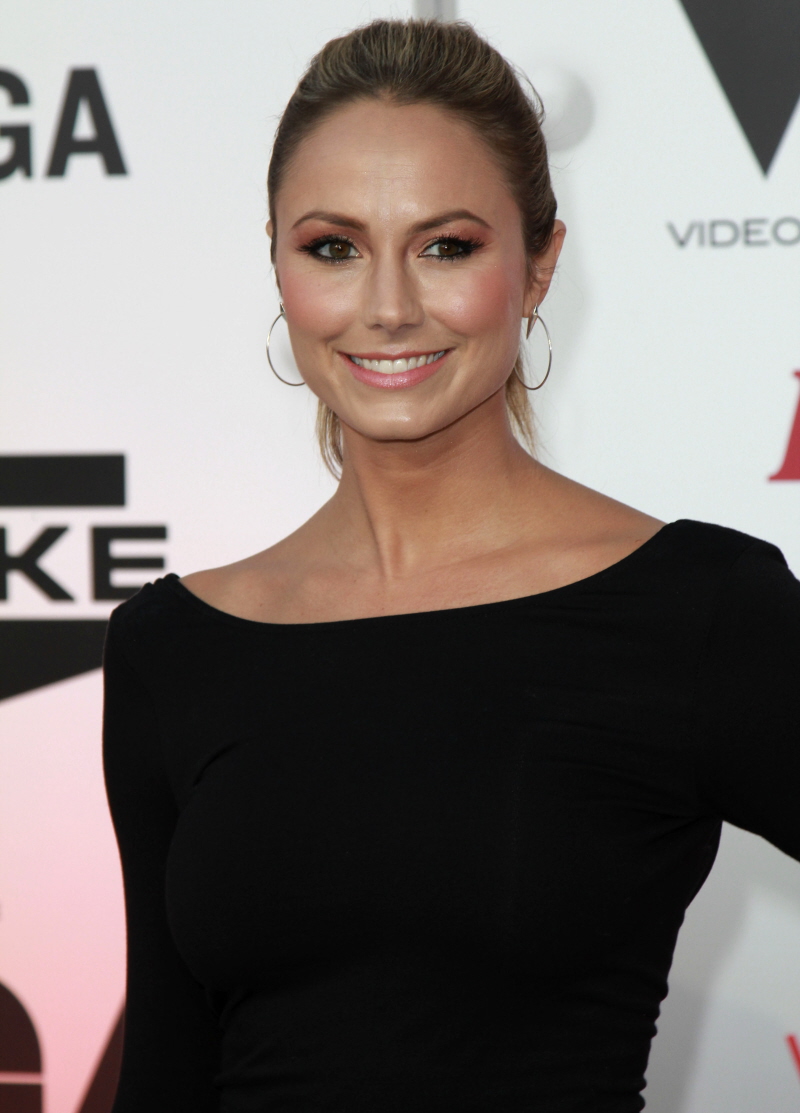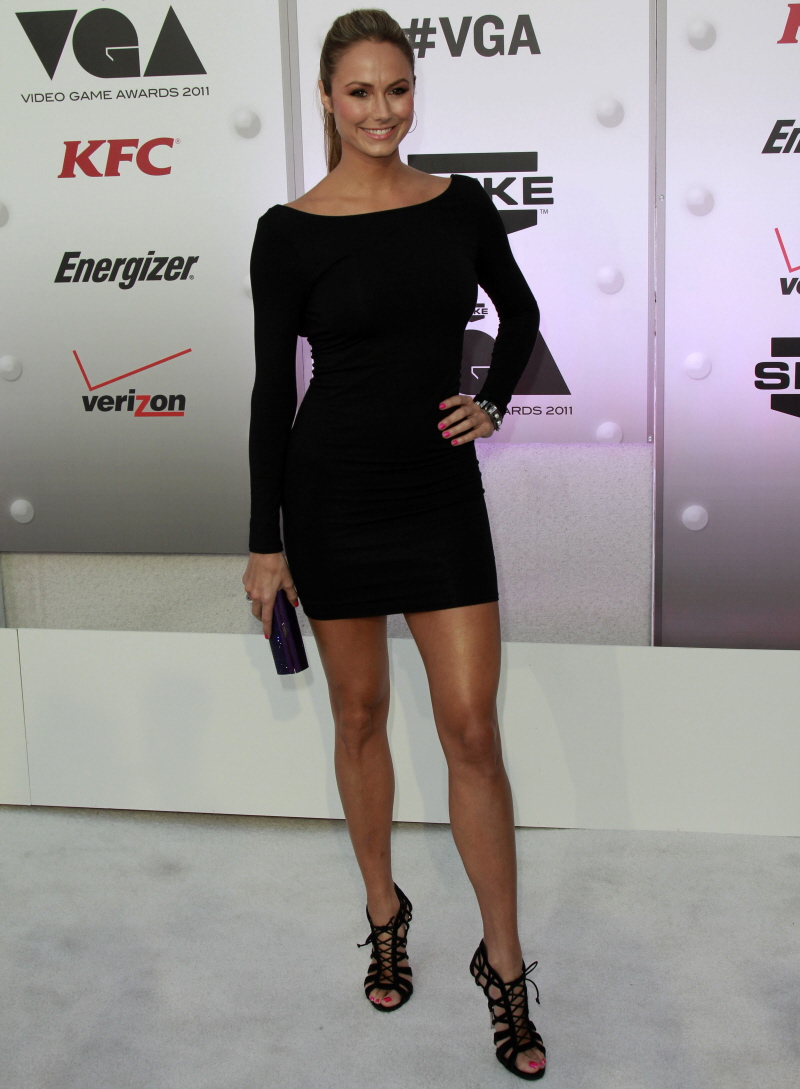 Photos courtesy of Fame.