Angelina Jolie and Madonna have hated each other for years. Well… maybe "hate" is the wrong word. I personally think that Angelina views Madonna as a wannabe, an annoyance, a try-hard and a dilettante. And I personally think that in 2006, Madonna decided her latest incarnation was going to be as "Angelina Jolie" or some half-hearted, Jolie-esque figure. Madonna decided to focus her efforts in Malawi, where she first "adopted" David, and then Mercy. Incidentally, Madge also did a ton of photo ops for her Malawian charity (Raising Malawi), with the idea that she would build some huge school there, but earlier this year, the charity pulled out after losing millions of dollars, likely because Madge staffed the charity with grifters and con artists. In the long run, Madge's efforts in Malawi were deeply offensive – she did not follow through on any of her promises, she "adopted" two children by basically bribing and paying off Malawian officials, and she posed for photos. Lots and lots of photos.
Back in 2006-07, Angelina was asked about the Madonna-Malawi situation in an interview. Angelina was quoted as saying, "Madonna knew the situation in Malawi, where (David) was born. It's a country where there is no real legal framework for adoption. Personally, I prefer to stay on the right side of the law. I would never take a child away from a place where adoption is illegal." Angelina later retracted (partially) that sentiment, telling People Magazine, "The article included many falsehoods. I said many positive things that were omitted. I feel we must focus on the present and I encourage everyone to be supportive so that every child can adjust nicely to their new home. I have been horrified by the attacks she's been subjected to. All that should count is the happiness of her little David." I should also point out that I remember Madonna saying some veiled criticism of Angelina around this time, but I can't find the quotes right now.
Anyway, as the years have gone by, Madonna and Angelina never seem to be in the same place at the same time, which I tend to think irritates the hell out of Madge. When Madge was married to Guy Ritchie, Guy and Brad were still tight and they would hang out whenever everybody was in London, but Angelina and Madge still never met. This awards season, Madonna's W.E. is up for some technical and music awards at the Golden Globes, and probably some other awards shows. And Angelina's In the Land of Blood and Honey is up for the GG Best Foreign Film too. So Madge and Angelina will be at the same awards ceremony at long last. What will happen? Star Magazine claims that if they meet, Angelina is totally going to cut a bitch:
As their films face off in theaters, a battle is brewing between director divas Angelina Jolie and Madonna.

"Angie's been taking potshots at Madonna every chance she gets," a source tells Star. Angelina is up in arms because people have been drawing comparisons between her and Madonna – who's been criticized for such cinematic failures as Swept Away, Body of Evidence and most recently, W.E.

"Angie considers Madonna a nuisance and a distraction from her own work. She's said Madonna has no talent whatsoever for filmmaking and that W.E. is a big-screen joke."

But Madonna is taking the high road, trying to foster a friendship with her fellow female director.

"Madonna reached out to Angie, suggesting they get together to discuss moviemaking," the source explains. "But Angie just didn't see any upside to meeting up."

As the Hollywood awards season gets underway, the tension is bound to rise. While W.E. earned two Golden Globe nods, Angelina's In the Land of Blood and Honey was nominated for the Best foreign language film.

"Angie's gunning to score big," the source says. "She doesn't think Madonna has a chance. But she wants awards – that's all the validation she needs."
[From Star Magazine, print edition]
Madonna's rep told Gossip Cop that the story is "totally fabricated" nonsense, and GC's "source close to Jolie" says that "there's been absolutely no tension between her and Madonna – about their movies or otherwise." I want to think that Madonna isn't even on Angelina's radar, but I think Angelina acknowledges Madonna's existence, and she'll probably try to actively avoid Madge, like always. It will all depend on how close the Jolie-Pitts are to Madonna's table, I think.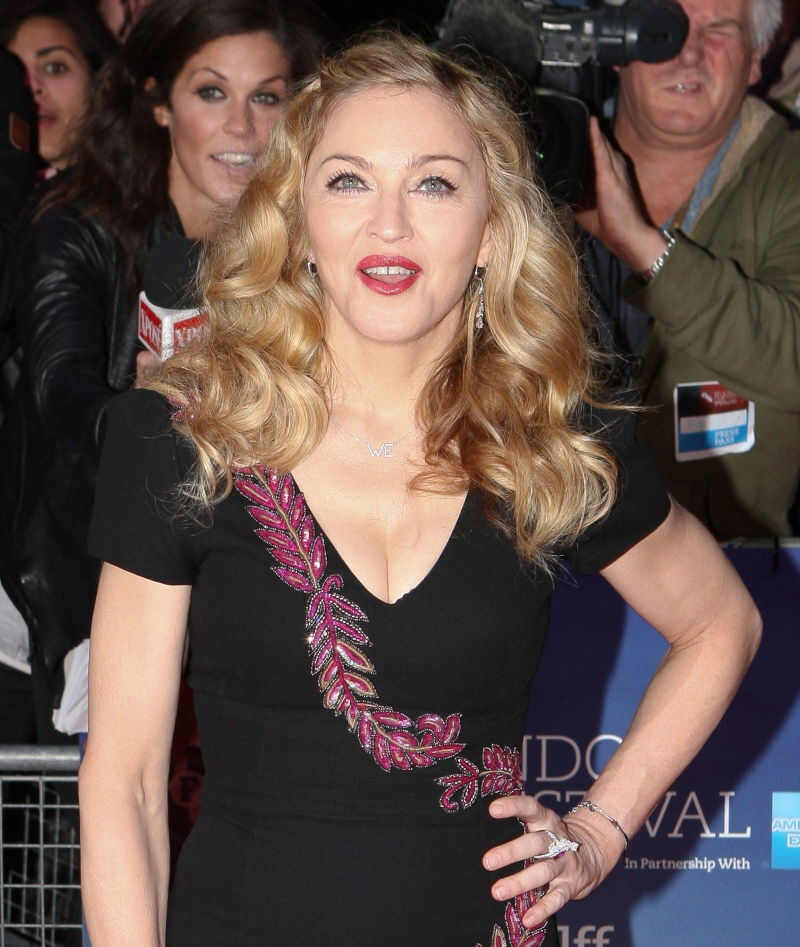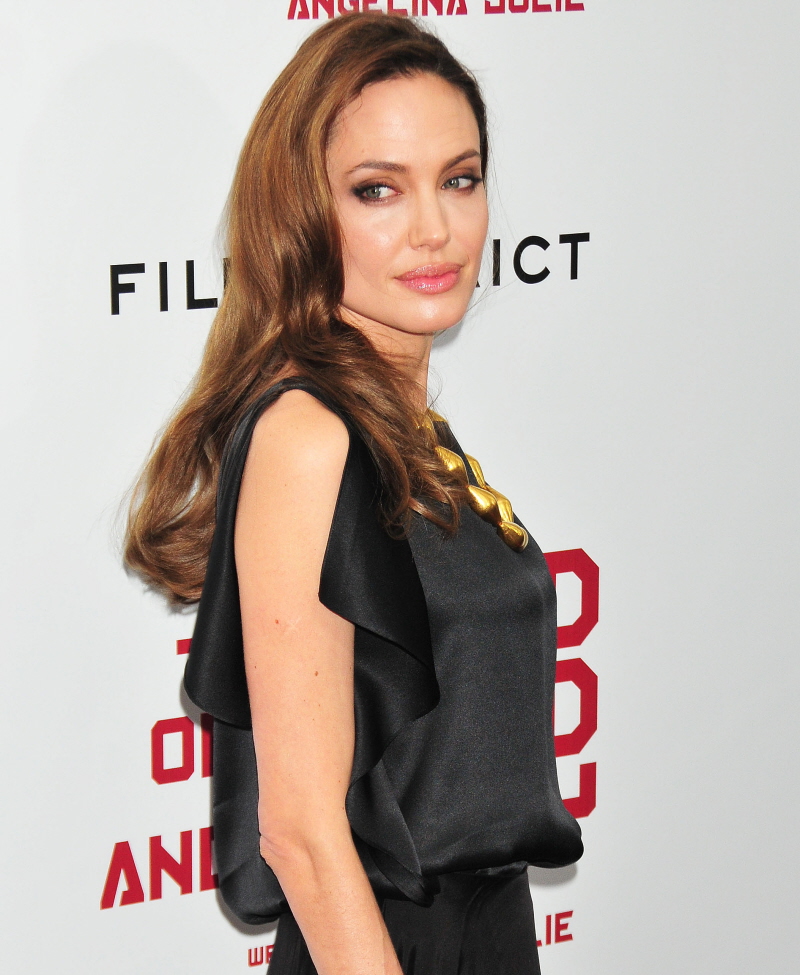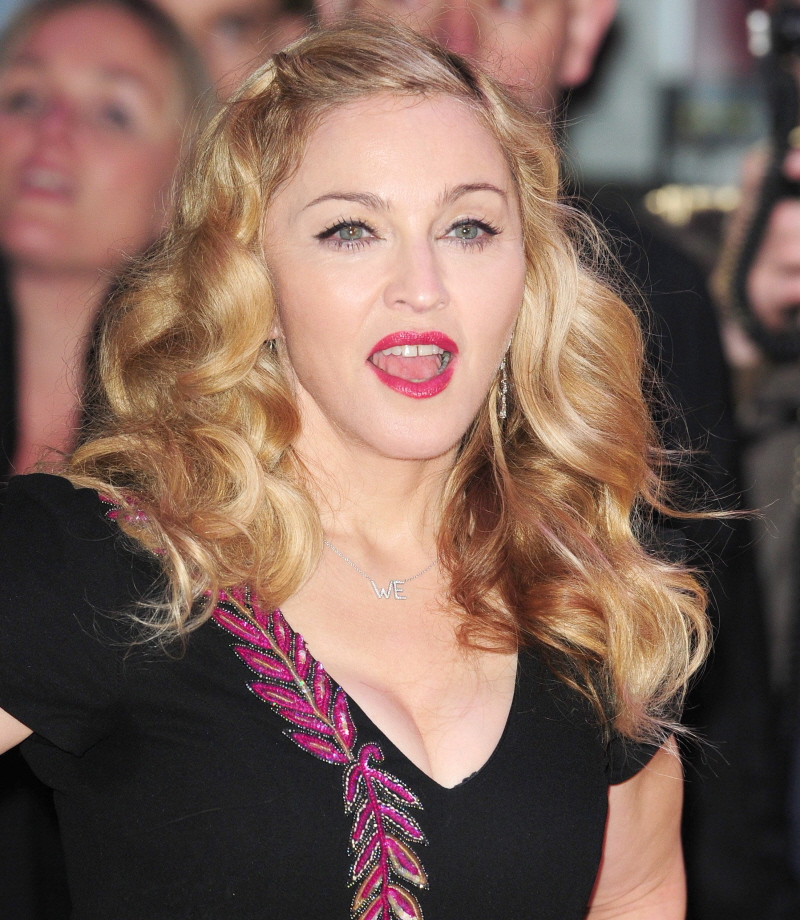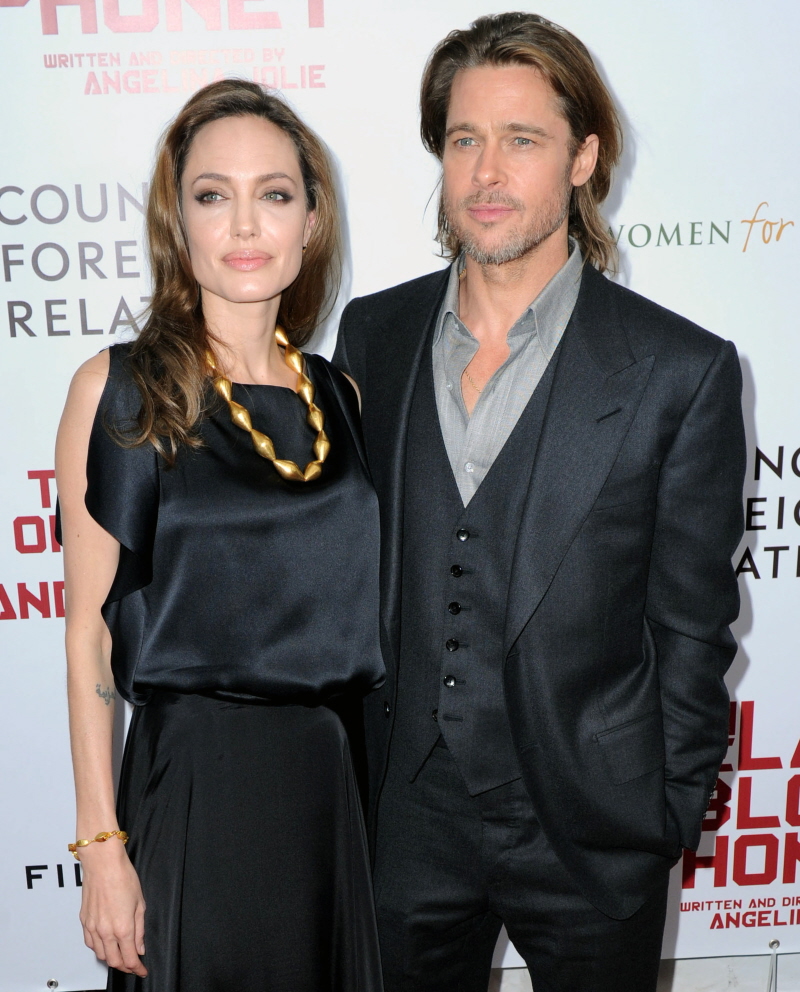 Photos courtesy of Fame.