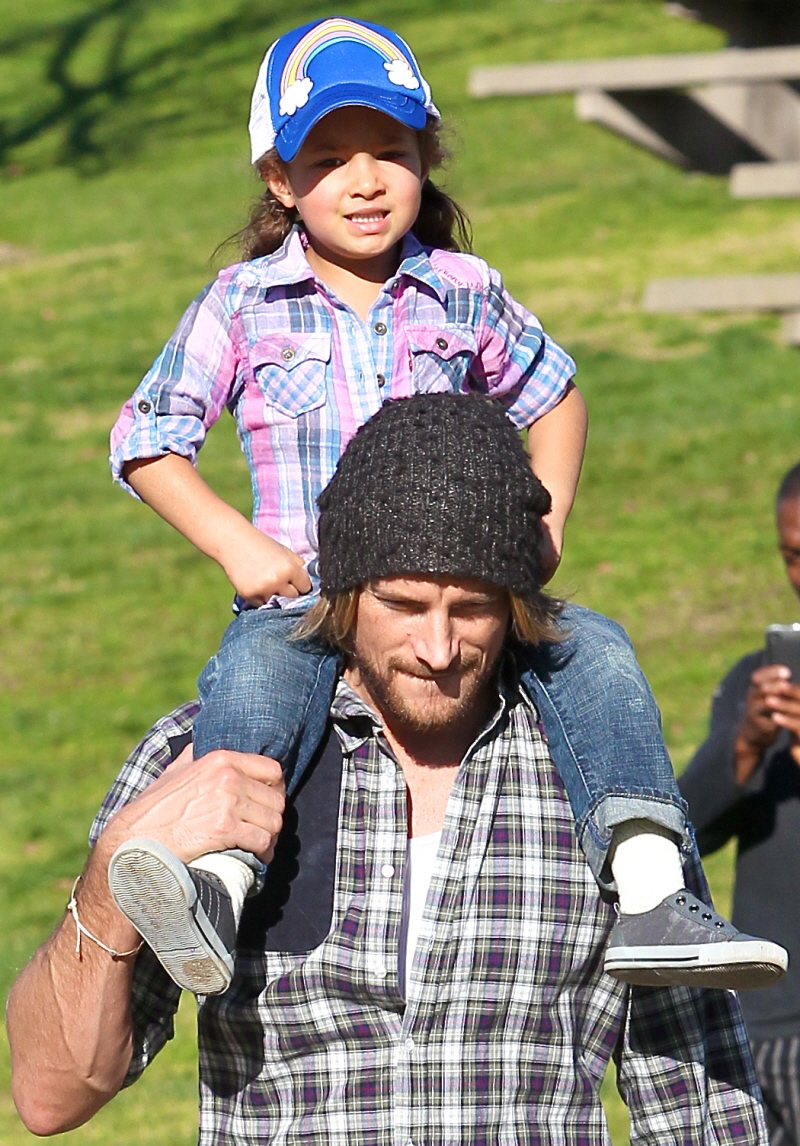 Something weird is happening. Over the past few days, we've gotten new photos of Gabriel Aubry and Nahla, out and about in LA, AND new photos of Halle Berry and Olivier Martinez, out and about in LA. Shock of all shocks, Halle and Olivier are still together and Halle let him out of his chains (seriously, where does he go when he's not around?). I feel like these competing photo ops are a sign of future craziness in the year to come.
Over the past year, we were gifted with the motherlode of cray-cray from the ongoing custody battle for Nahla Aubry. Halle Berry and Gabriel Aubry broke up more than a year ago, but it was in January and February of this year that everything got dialed up to BALLS-OUT CRAY-CRAY. There was a ton of back-and-forth in the media, with Radar acting as Team Aubry and TMZ acting as Team Berry. Gabriel Aubry was accused of racism, and being verbally abusive to Halle and Nahla, and Halle told the courts that Gabriel didn't deserve to spend time with Nahla without some kind of third-party involvement. Gabriel's side was basically saying that Halle is crazy, that she harassed him, and that she would do anything to get sole custody of Nahla. Oh, and Halle also let everyone know her feelings on race and the "one drop theory" – which was one of our biggest posts of the year.
So what will 2012 bring Gabriel, Halle and Nahla? I hope that Gabriel's custodial rights as Nahla's father are increased, and I hope that Halle brings the crazy once again whenever Olivier manages to get out of his chains and run for help. Seriously, how is Halle able to maintain the relationship with Olivier? Don't say "she's beautiful" or "crazy sex". At some point, Olivier will get tired of that, and when it ends, it will be a hot mess.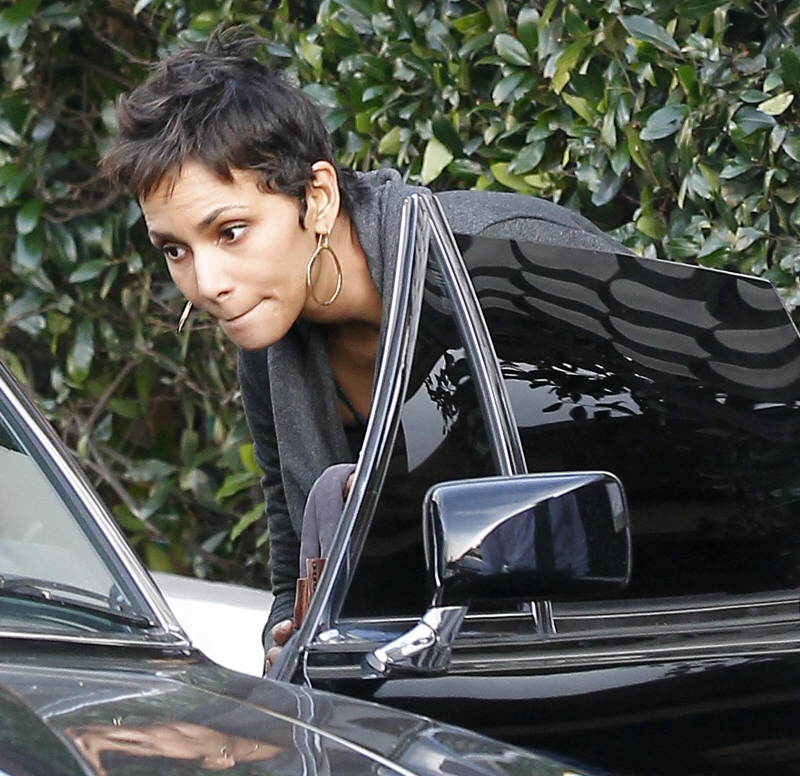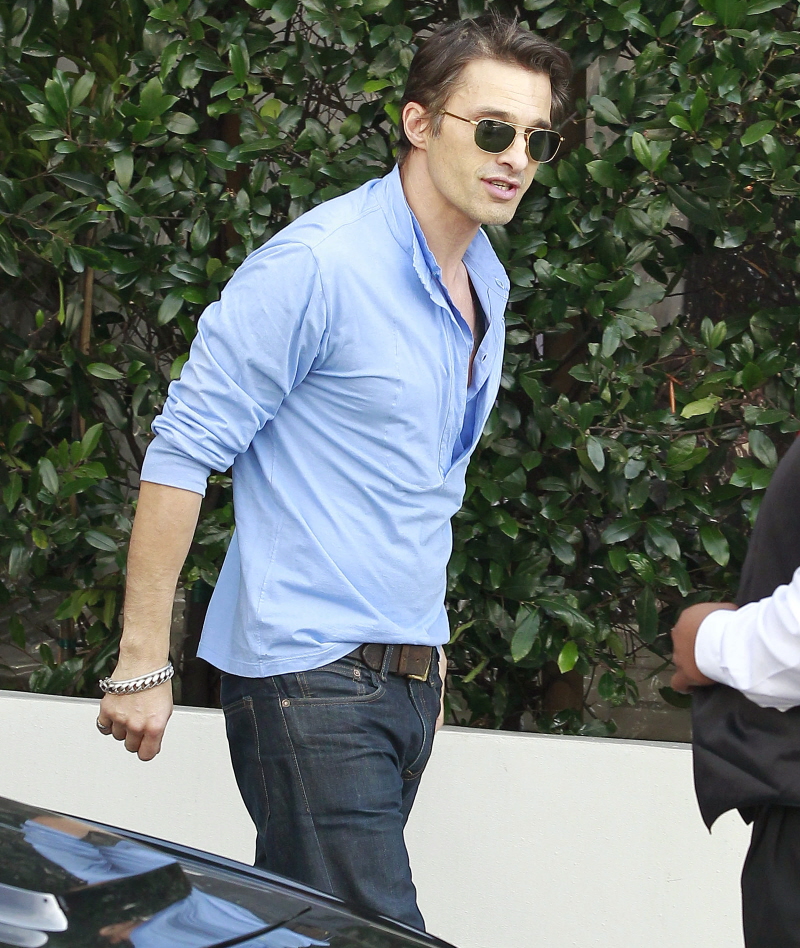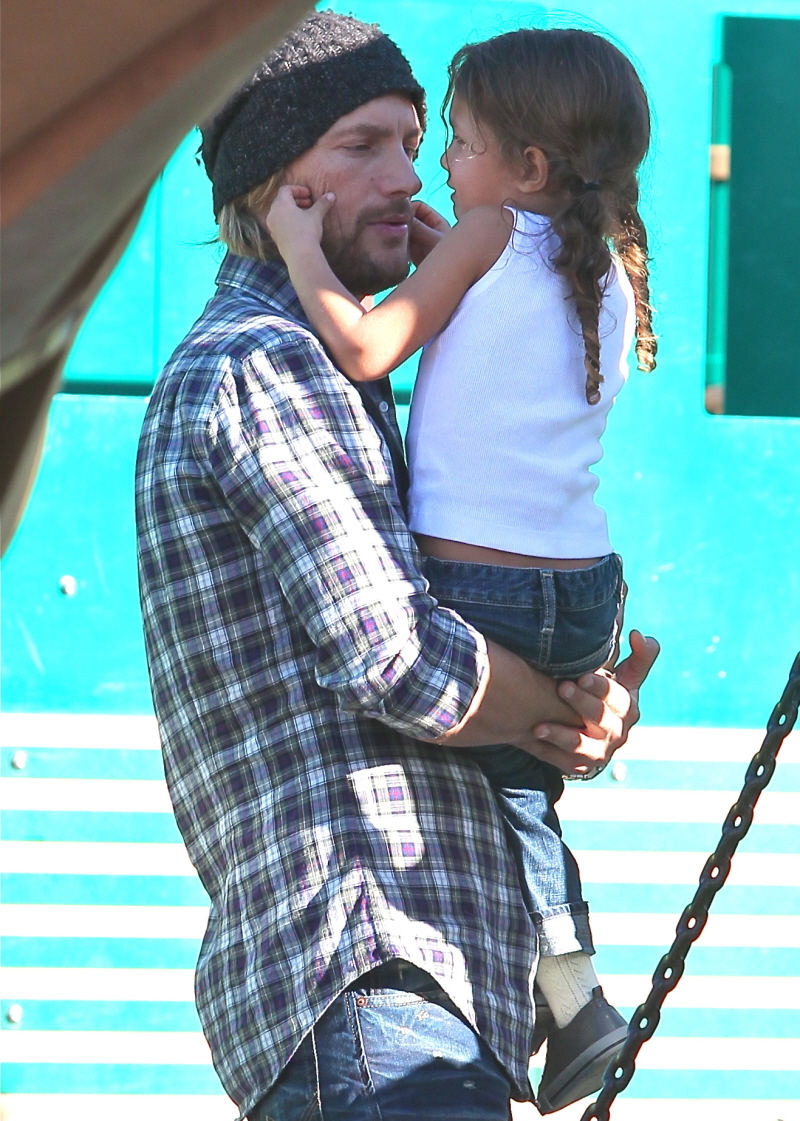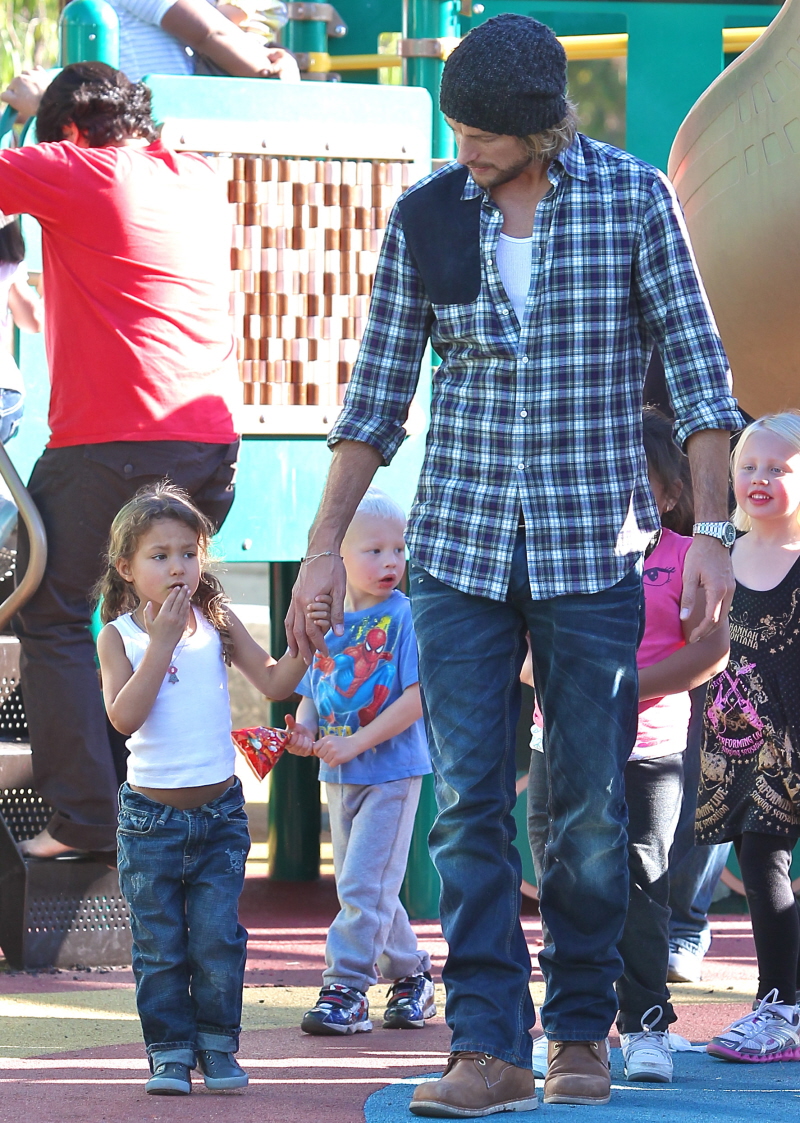 Photos courtesy of Fame.