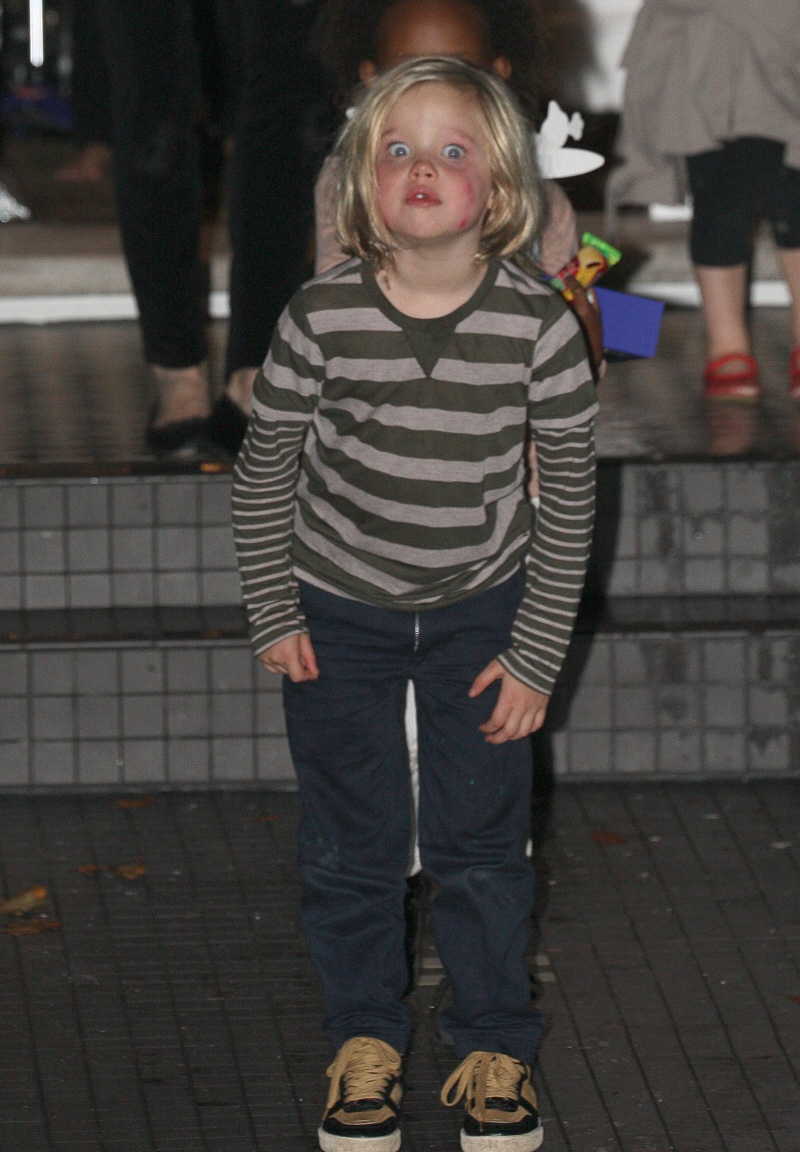 The tabloids are full of Jolie-Pitt stories this week, but I'm only going to cover a few of them. The Enquirer has three different stories, all of which I don't care for. One is about Angelina currently being 3 months pregnant, but that she and Brad have decided not to tell anyone because she's so underweight. There's another one about the kids not being allowed to swear which… meh. And yet another one about the family's trip to Las Vegas to see the Cirque du Soleil show, and how the kids were all acting like brats, acting rowdy and making a mess. That one seems the most likely – the Enquirer even has photos of kids at the show, and they look squirmy and there's popcorn all over the place.
But really, this is my favorite story of the week. In Touch Weekly (I know, I know) claims that Shiloh is so obsessed with being like her brothers, she wants to change her name from Shiloh to Shax. OMG. Shax Jolie-Pitt. It's perfect.
What's in a name? A lot, if you're 5-year-old Shiloh Jolie-Pitt. The famous tomboy – who prefers to play rough with her older brothers than play dolls with her sisters – has taken her gamine ways to new extremes, asking her parents, Brad Pitt and Angelina, to call her Shax.

Why Shax? She wants to be just like her brothers, Maddox, Pax and Knox, whose names all end in the letter "X". A childhood friend of Shiloh's mom isn't one bit surprised.

"Angelina was also a tomboy," the friend tells In Touch. "She changed her name to Vince when she was the same age."
[From In Touch Weekly, print edition]
Vince Jolie and her tomboy daughter Shax. It does make sense! I wonder if Angelina is ever like, "Yeah, my mom put a curse on me, I have a daughter that is JUST LIKE ME." Marcheline got the last laugh. Shiloh is a fun, wild kid, just like Angelina. Let's hope that Shiloh does have quite the difficult trajectory that Angelina had throughout her teen years (and into her early 20s). But I have faith that like Angelina, Shiloh will figure her life out. And until then, I think Brad and Angelina have the right idea: just let their kids be kids. Let Shax be Shax.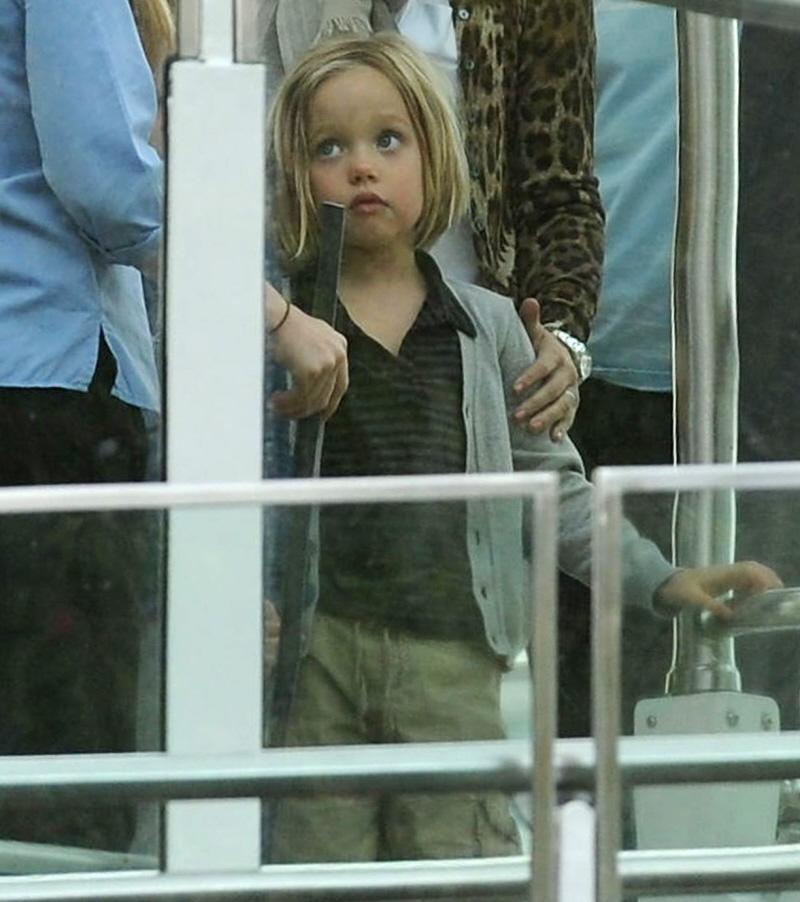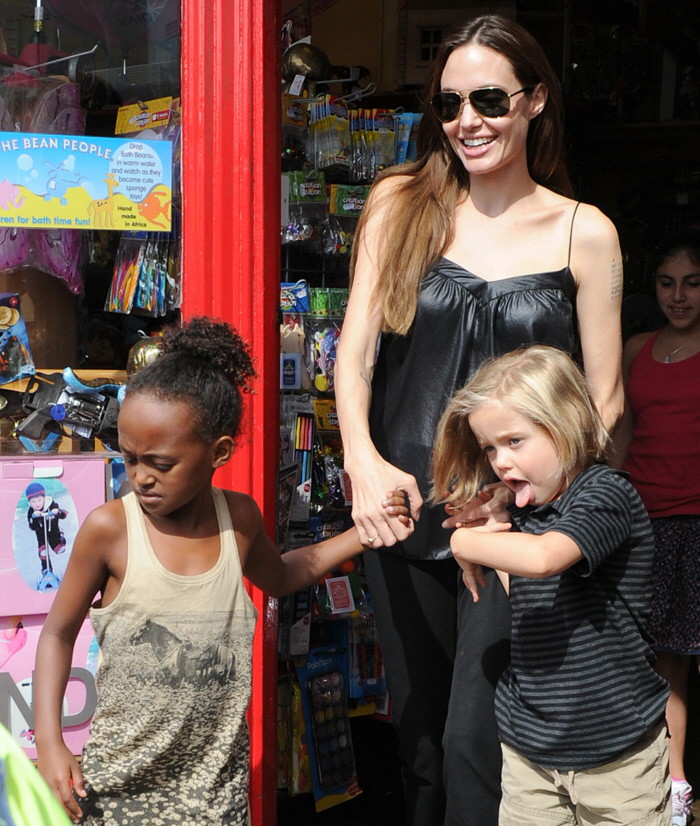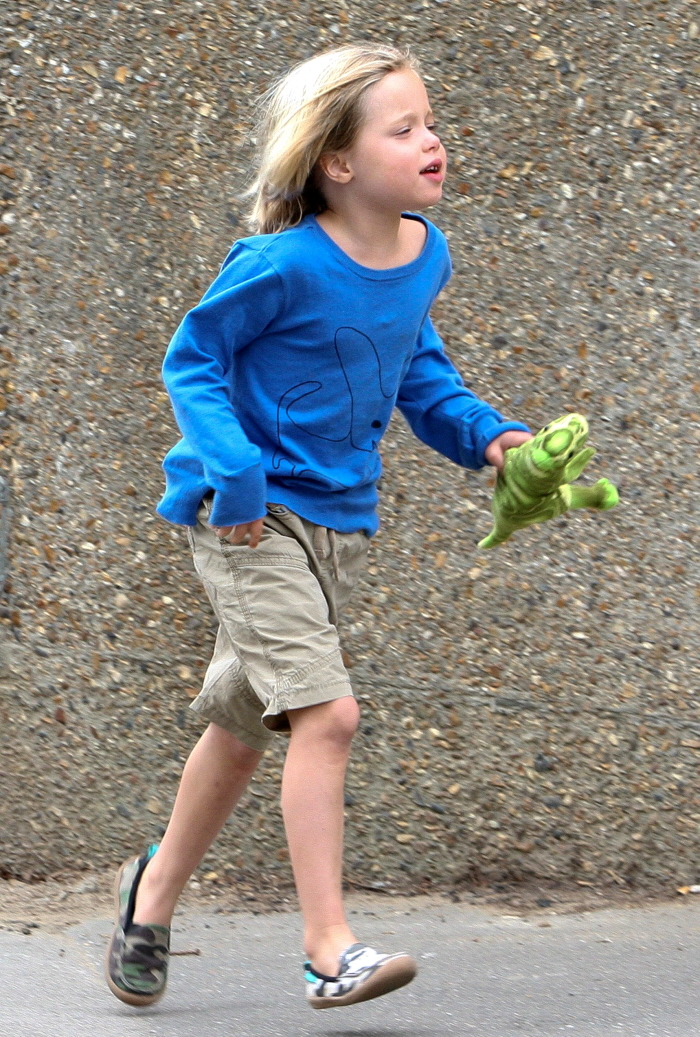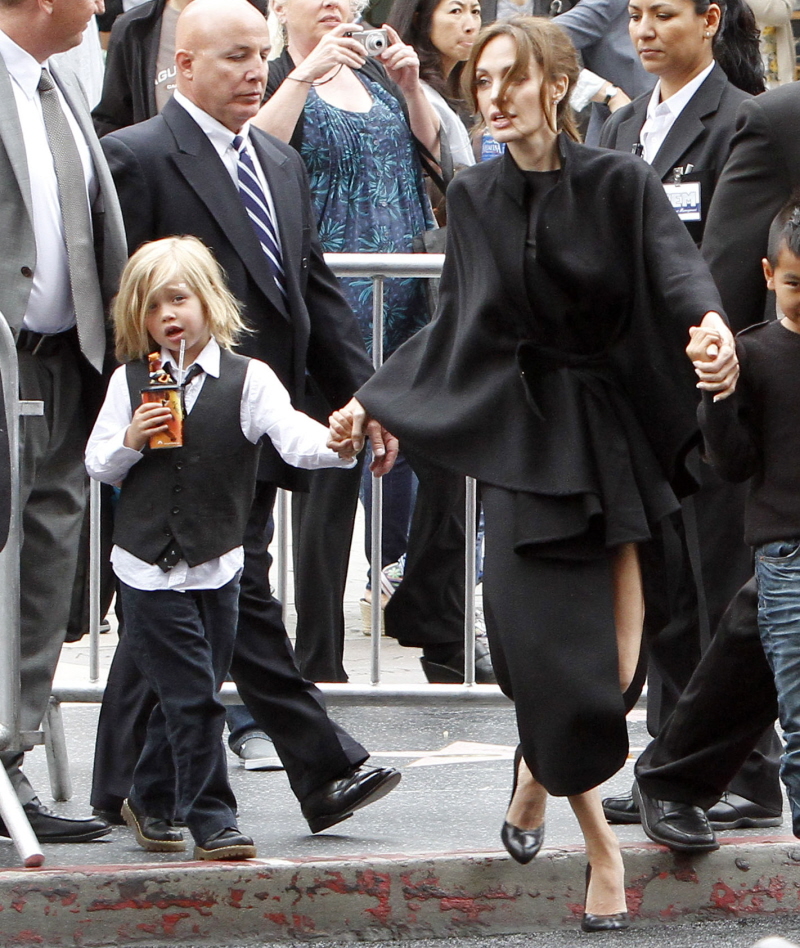 Photos courtesy of Fame, WENN.