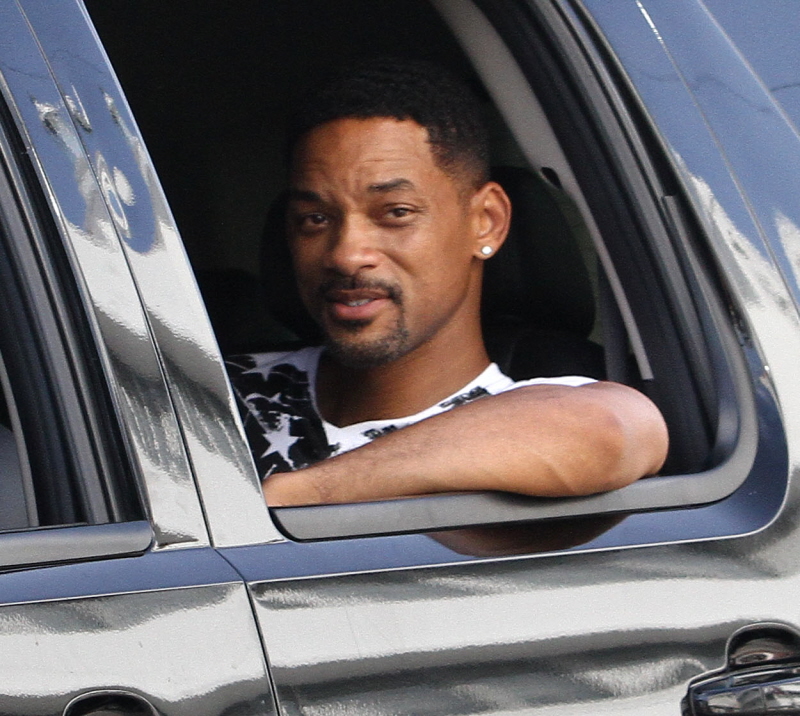 Back in August, In Touch Weekly had an "exclusive" cover story, all about Will Smith and Jada Pinkett, and how their 14-year-marriage was/is on the rocks. Will and Jada denied the story at the time, but the effort totally seemed half-hearted. Part of the story was that Jada had an affair with Marc Anthony while both were married, and while they were working together on HawthoRNe. Jada and Will made some noise about suing, but nothing has been filed and the story is still sitting out there, being mentioned in every report about Will and Jada now. Anyway, a few months passed and there were new rumors about their marriage being in trouble. Will seems to be living permanently in Miami, while Jada is in NYC and LA. There are claims that both are "tired of faking it" and that Will is acting like a bachelor down in Miami.
Now The Enquirer has "exclusive" photos of Will partying with a "hot blonde" in South Beach. We can't use the photos, so let me describe them – blurry Will Smith in the same frame as a Kristen Wiig-looking girl. Here's more from the Enquirer:
With his 14-year-marriage teetering on the brink of divorce, Will Smith was caught partying in trendy South Beach with a hot blonde. Exclusive photos obtained by The Enquirer show Will with the unidentified blonde as the drinks and good times flowed at one of the Miami area's ritziest romantic hideaways.

Meanwhile, Jada Pinkett Smith was nowhere in sight.

Will enjoyed his freedom by hitting South Beach on three nights. On Dec. 18, Will turned up at the upscale Sardinia restaurant with the blonde and a group of friends.

"He was fascinated by the woman," a source at the restaurant told The Enquirer. "Several times I saw him put his hand on her arm. He was paying little attention to other people at the table. Then when they left and were waiting for their cars, he was shadowboxing and clowning around for her – and she was totally into him!"

On his other nights on the town, Will visited the exclusive eatery Casa Tua with buddies and several women, and he later enjoyed dinner with pals at Prime 112, one of his favorite eating spots.

"Will was behaving like a bachelor, and Jada seemed to be the last thing on his mind," added the source.
[From The Enquirer, print edition]
I don't know. I don't know what to think. I get that some (many) of you think that Will and Jada's marriage is some kind of mutual bearding situation, and although I like conspiracy theories, I always bought that Will and Jada had a solid marriage. Was it a marriage with secrets and perhaps some Xenu-related drama? Sure. But… I like Will Smith. I always believed that he was a decent man. Is he screwing around on Jada? Was she screwing around on him? Are they pretty much separated at this point? I don't know.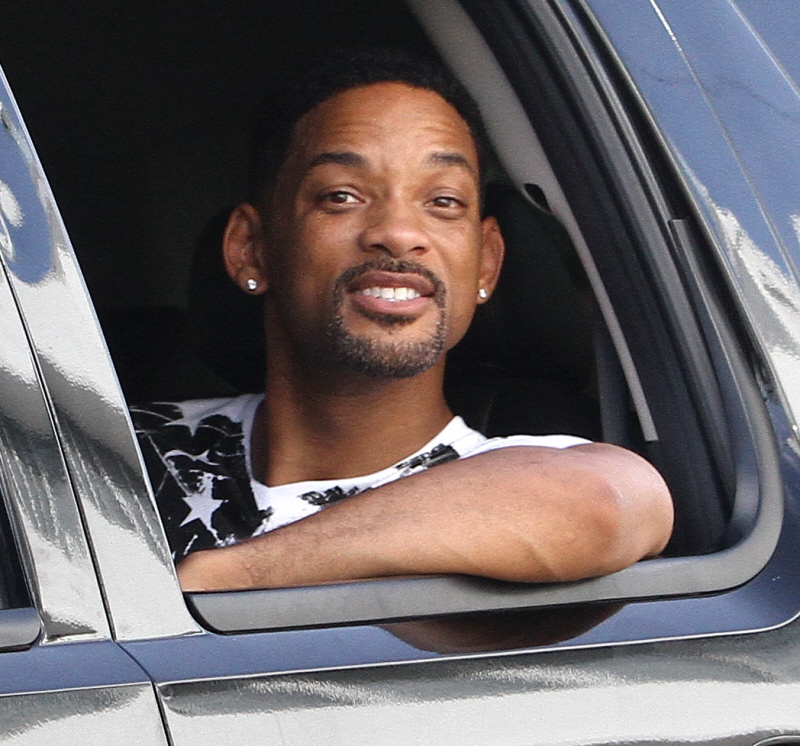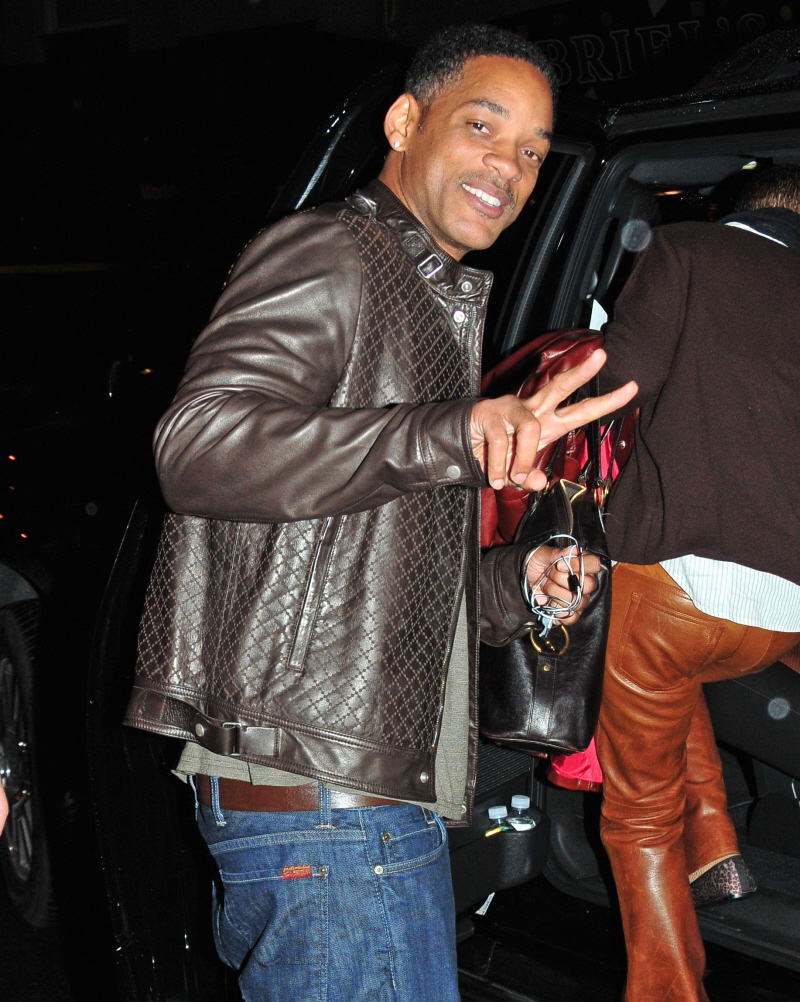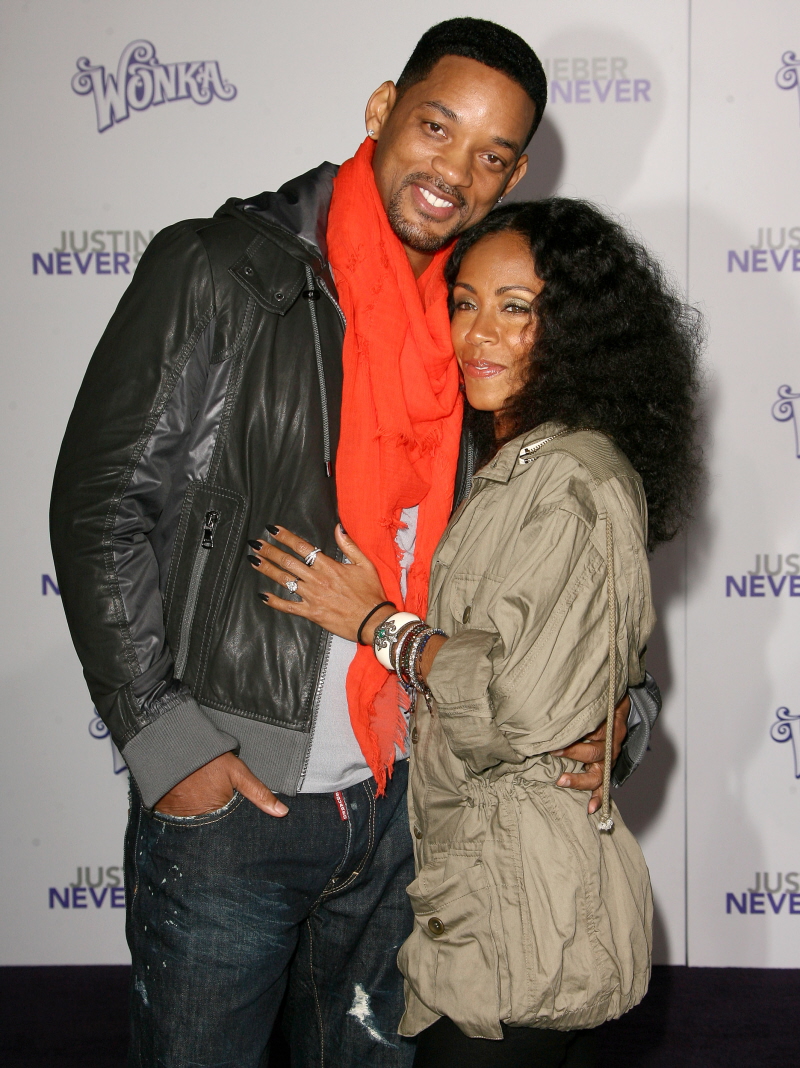 Photos courtesy of Fame.