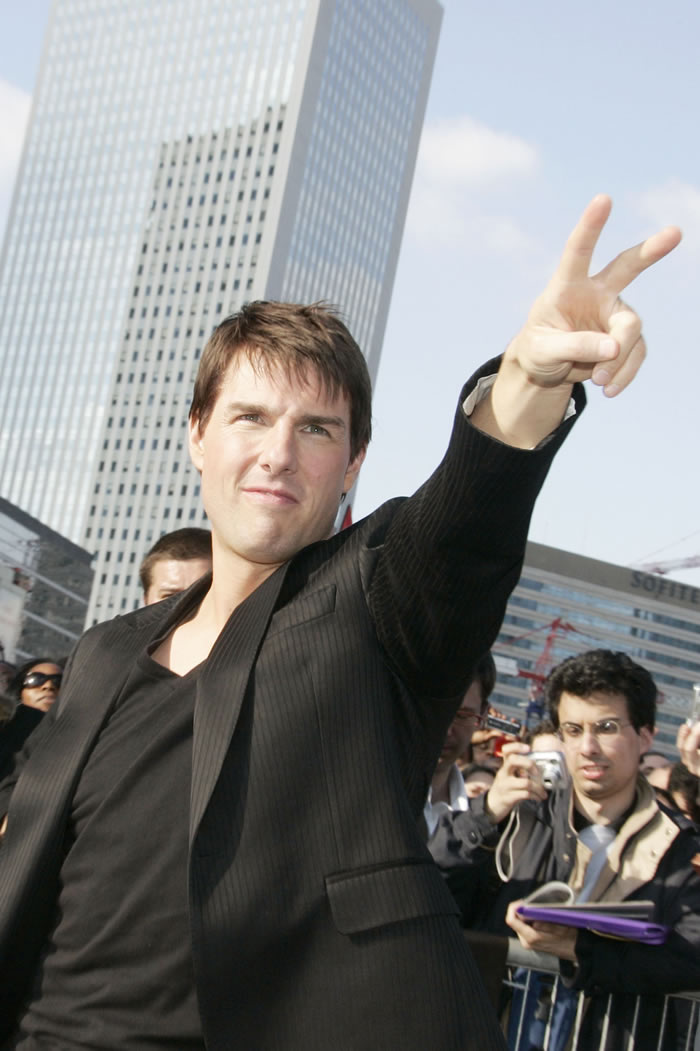 Man, I have to admit to thoroughly enjoying digging up the photos for this story because the memories of Tom Cruise's 2005 public breakdown (particularly while he toured for War of the Worlds and MI3) really needed some refreshing. You see, Tom was rather well behaved during the entire Mission: Impossible — Ghost Protocol promotional tour. Basically, Tom was so tame in his behavior that we all focused instead upon his botoxy, nebulous, tweaked-up, plastic-surgery face. Well, that and his adorable little lifts, which by the way, really are much different Robert Downey Jr.'s lifts (RDJ proudly owns those things, and Cruise pretends they don't exist at all). Yet Tom did very well during this tour to reign in the crazy. Someone very wise advised him to focus on talking about the stunts. There was no jumping up and down on couches, no mention of Scientology, no fingers pointed in journalist's faces, no crazed expressions, no happy trails revealed at baseball games, no motorcyle rides down the red carpet, and no strange body language. In other words, there was none of this: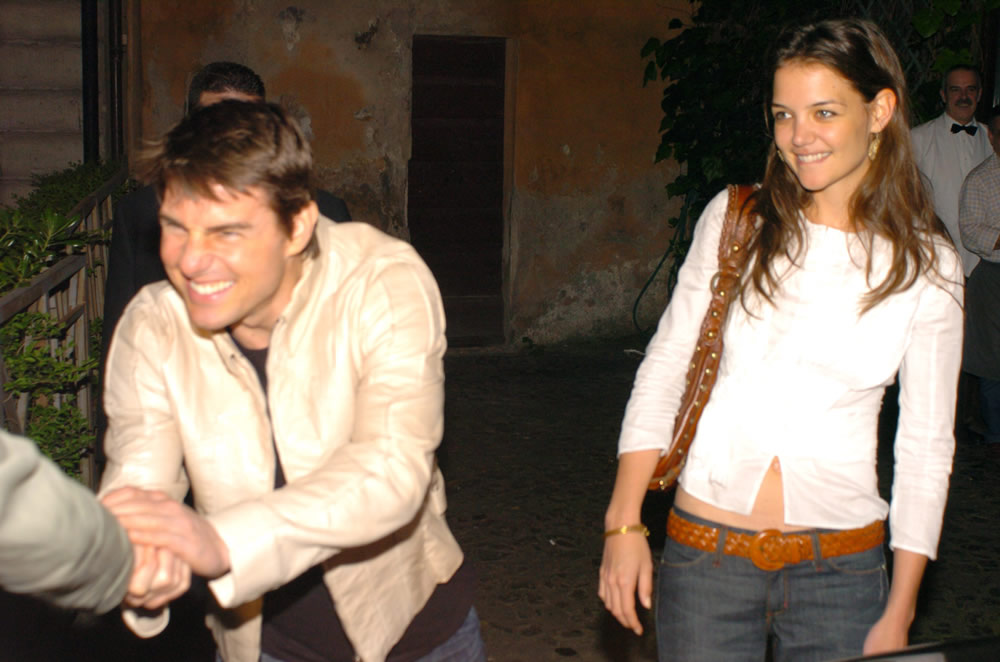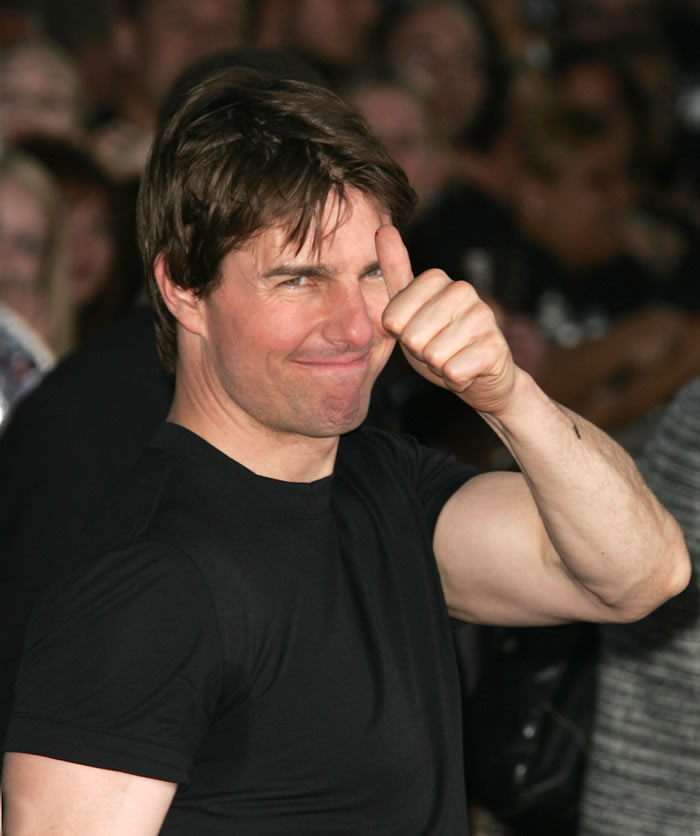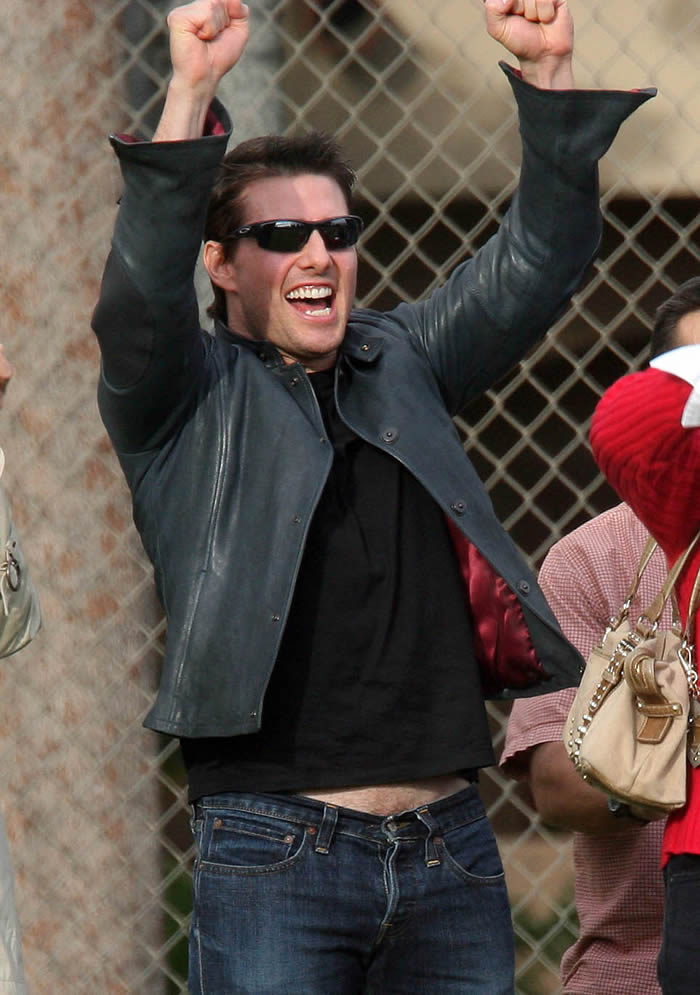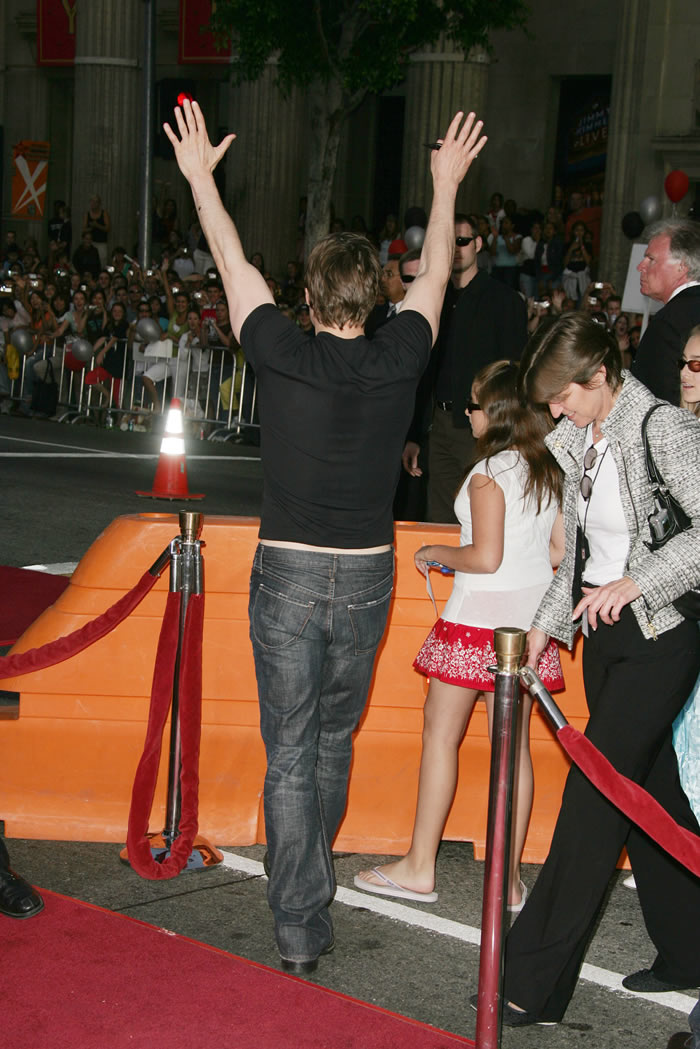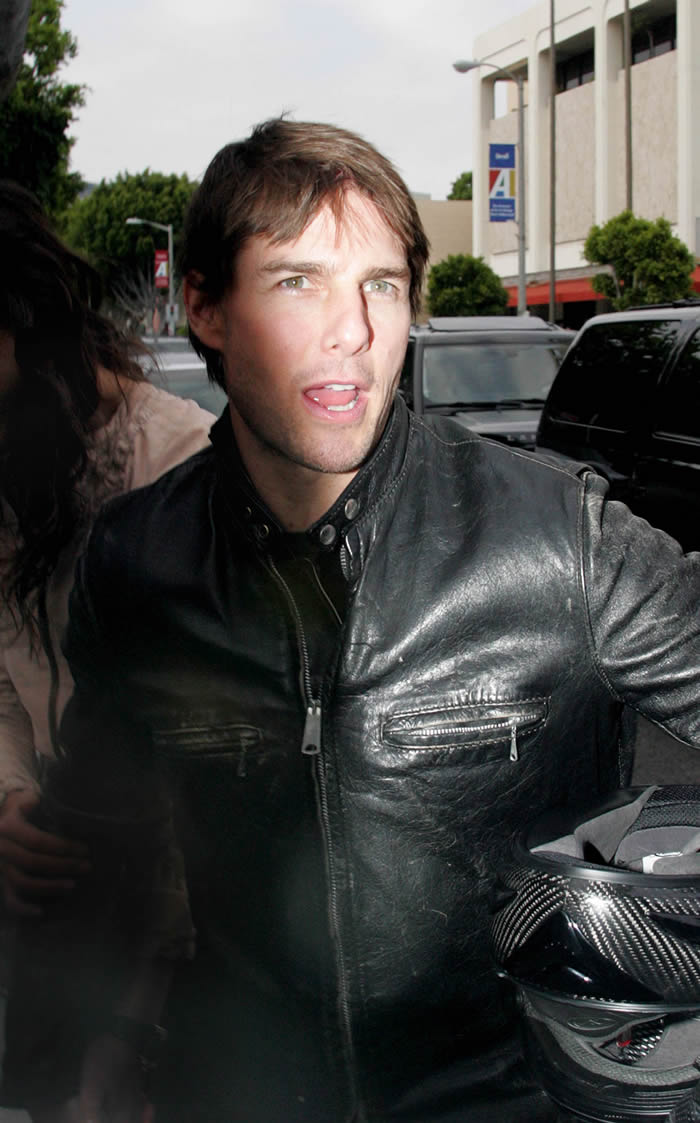 Tom also didn't pull any sketchy red-carpet PDA on director Brad Bird like he did to poor Steven Spielberg: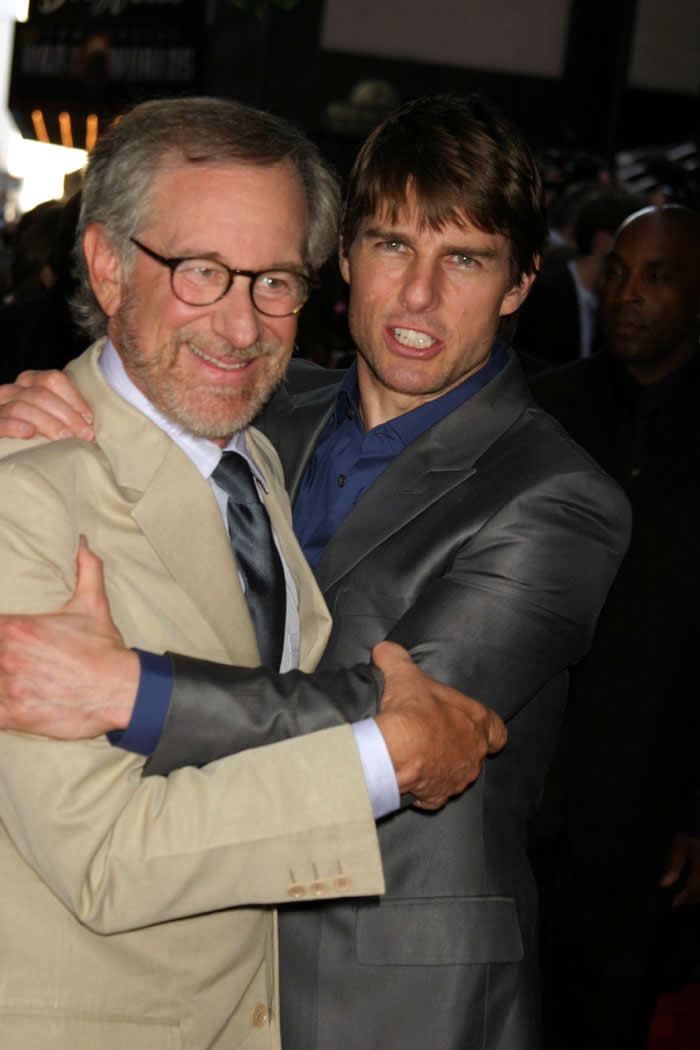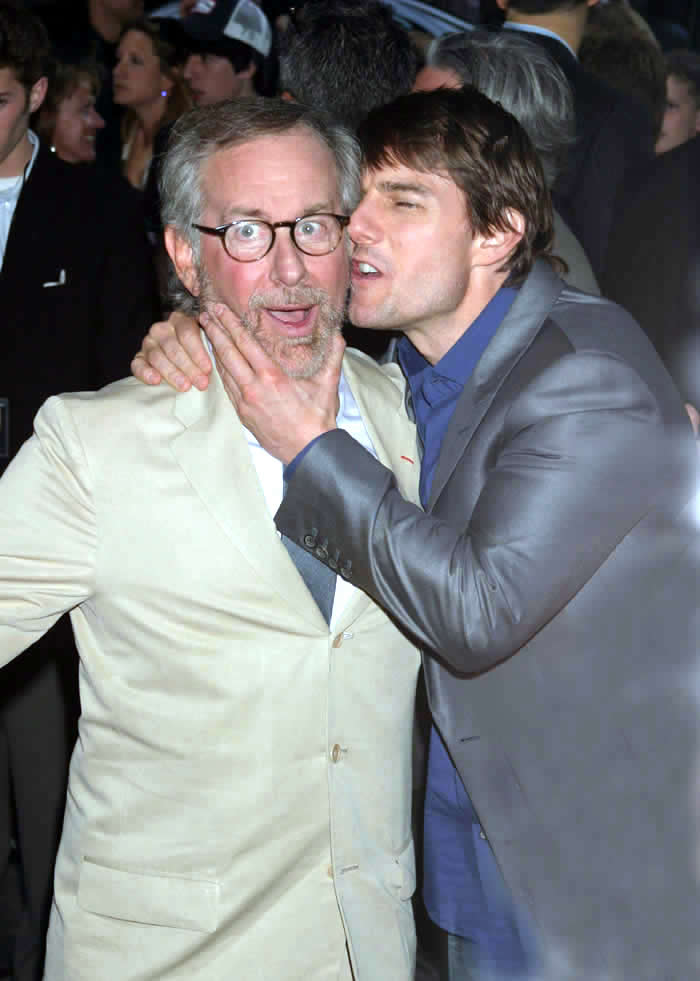 In addition, Tom also significantly toned down the public perception of his relationship to Katie Holmes. Sure, he paid brief lip service how "amazing" she is, and he etched a love note to her on the Burj Khalifa, and then he papped himself for an entire weekend with Katie and Suri, but he also left Katie at home for all of the international premieres. When she did show up on the NYC red carpet, things were so restrained that Kaiser declared that Katie and Tom were "phoning it in". That's certainly a natural reaction while observing a zombie couple who used to act like this on the red carpet: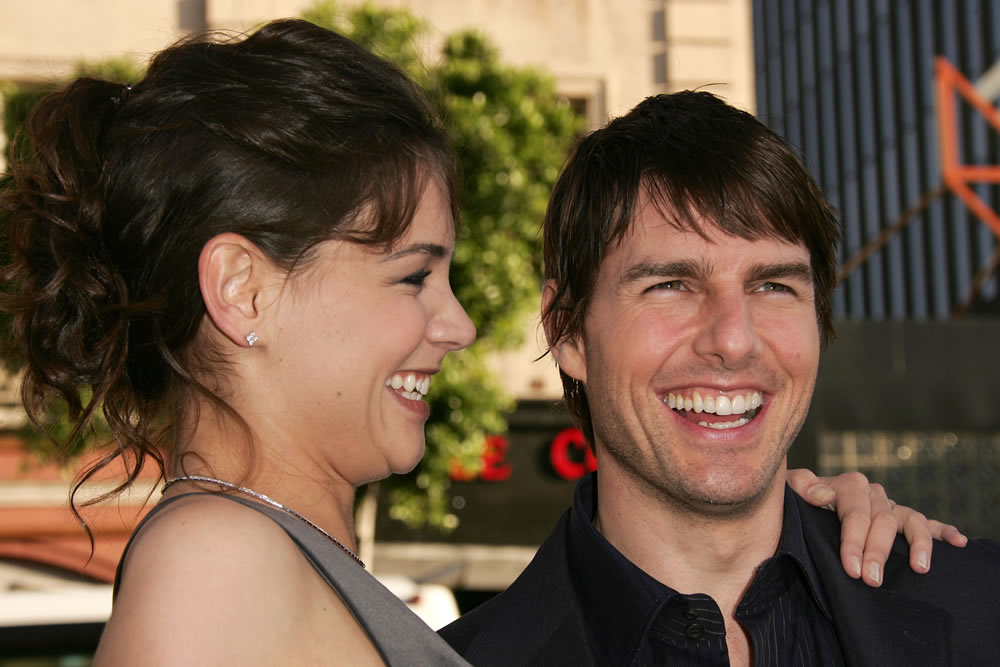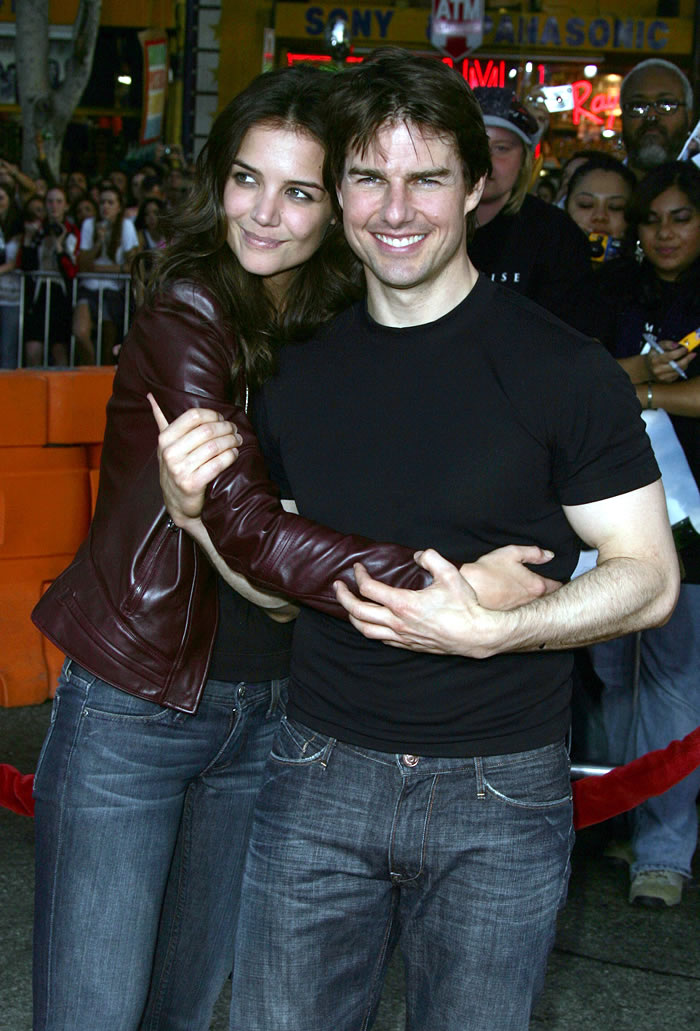 Essentially, Tom has been working very hard to reign in his wacky OT Level VIII, Scientology personality so that he can appeal more to the general public (a.k.a., "wogs"). Now he's fully "refreshed" in more ways than just his face. A story in this week's issue of In Touch confirms that Tom has enlisted the help of PR experts, who helped him cultivate a less "obnoxious" and more "sophisticated" vibe while promoting MI4:
As Tom Cruise strolled down the red carpet at the New York premiere of his latest blockbuster film, Mission: Impossible — Ghost Protocol, he looked cool, calm and collected. "He spoke in a soft voice, and was gracious to reporters and fans," an onlooker at the December 19 event tells In Touch. "Everyone was so impressed with how warm and polite he was."

Tom's demure behavior was shocking — considering he usually acts totally amped up at his premiere extravaganzas, often dipping his wife, Katie Holmes, and greeting fans over-enthusiastically. But this time, Tom acted like a grown man, and it was intentional.

Six years after jumping on Oprah's couch like a lunatic — and seeing his popularity dwindle — he is finally heeding the advice of his handlers. "While promting Mission: Impossible, Tom was instructed to keep the focus on the film and not his personal life," an insider explains of the star, adding that Tom's wild antics after he began dating Katie were blamed for the failure of his flick War of the Worlds. "He really aliented his fans with his bizarre behavior back then. This time, he was given guidelines on what is and isn't acceptable."

He wants everyone to like him. Now, instead of over-the-top publicity stunts and passionate public makeouts with Katie, 33, on the press circuit, a much calmer Tom is sticking to the subject. "I think making movies is a dream come true," the 49-year-old told In Touch at his new film's premiere. "It's something I've never taken for granted."

And with his mature new attitude, it seems like the dream will continue to be a reality for Tom. As the insider sums up, "He's well on his way to regaining his throne as the most popular star in the world!"
[From In Touch, print edition, January 9, 2012]
This story mostly gets it right except for the finer detail about when Tom's box-office potential tanked as a result of his outlandish behavior. Neither War of the Worlds ($234,280,354 domestic) nor MI3 ($134,029,801) were significantly affected because these were action films based either upon a great literary work or an existing franchise that people still really wanted to see regardless of the Cruise. However, when Tom tried in 2007 for a political drama in Lions for Lambs, no one showed up. That movie made a mere $15 million on a $35 million budget, and even though Meryl Streep and Robert Redford played supporting roles, people just didn't want to see Tom in a leading role at that point. Part of this failure could be attributed to subject matter, but even a political movie should be able to recoup its relatively small budget when it stars A-listers. Primarily, that movie tanked because Tom's crazy face continued well into 2006 and further tainted the well.
Here's more memories, this time of 2006 in Cruiseland: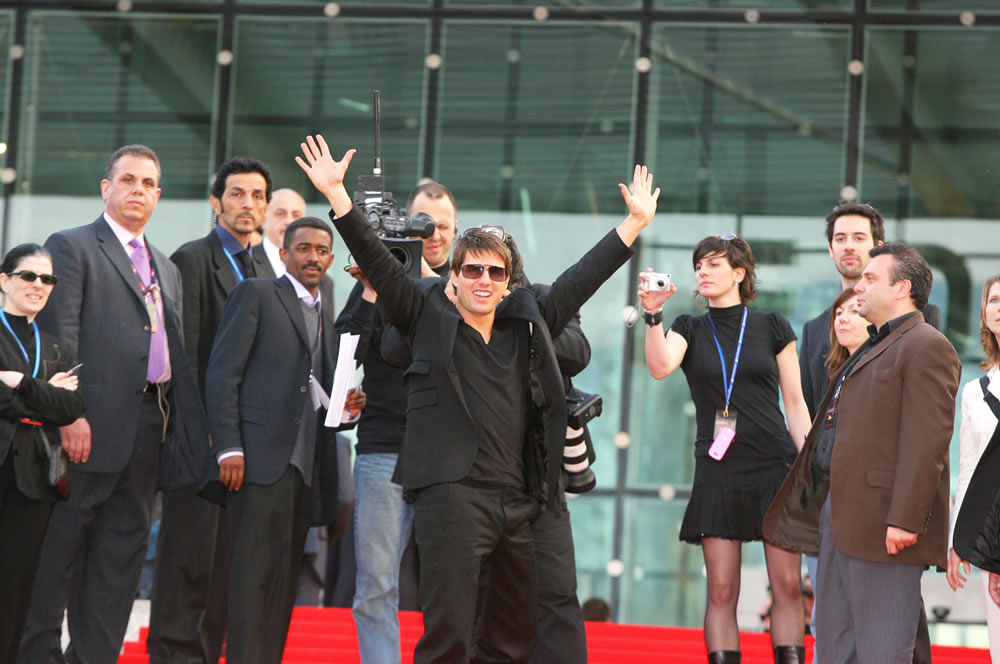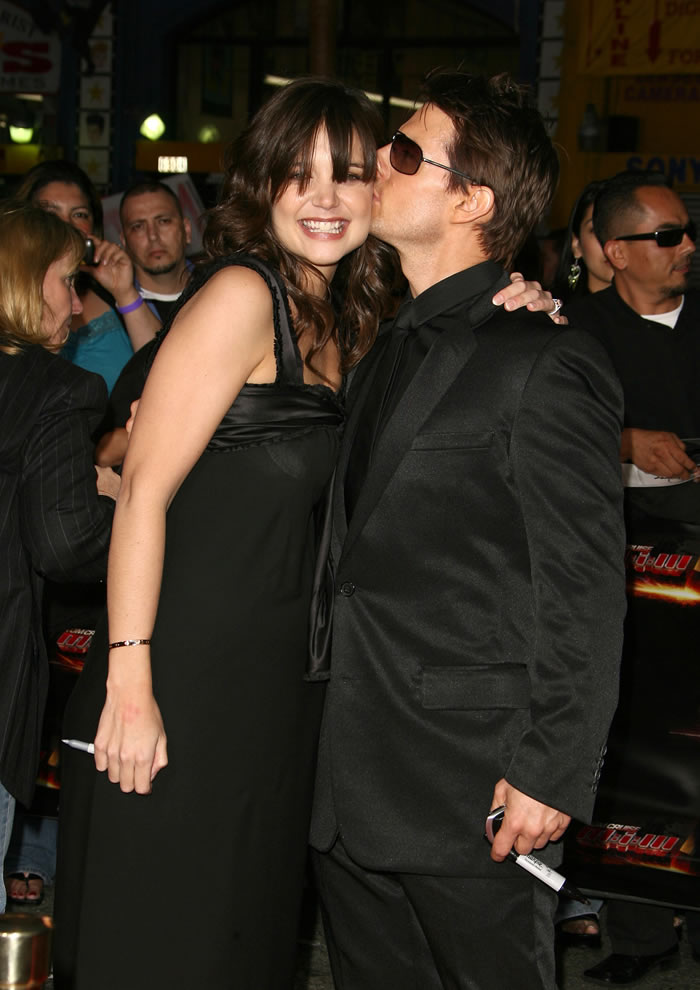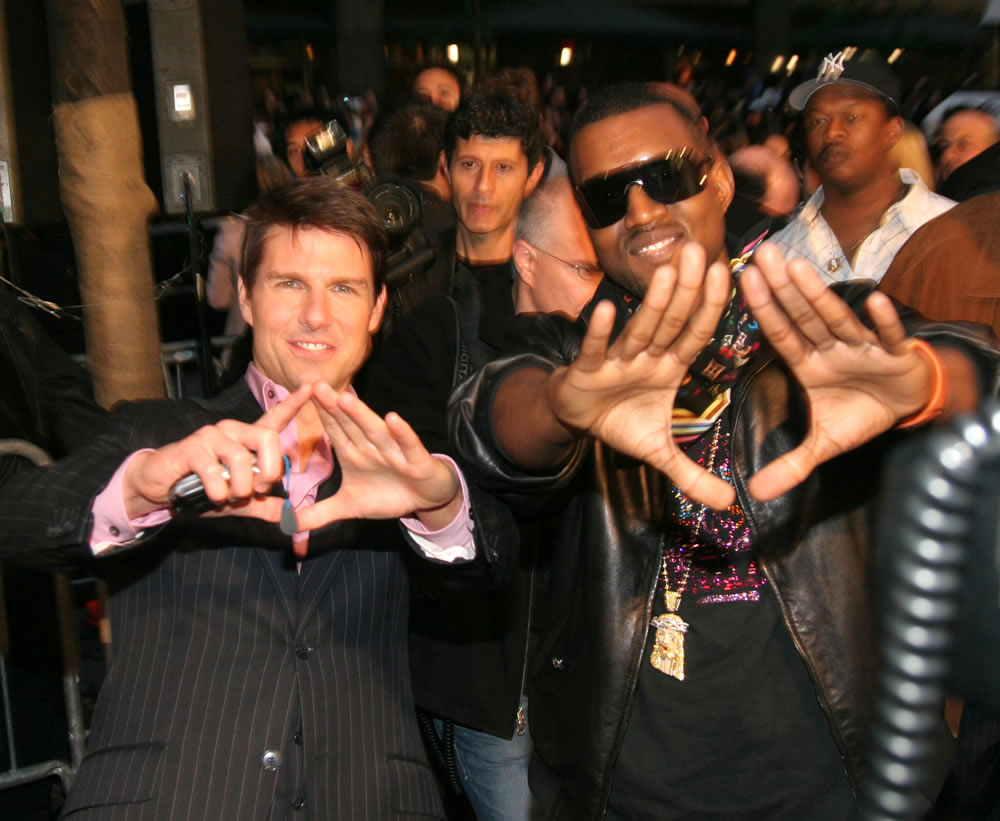 Photos courtesy of Fame and WENN