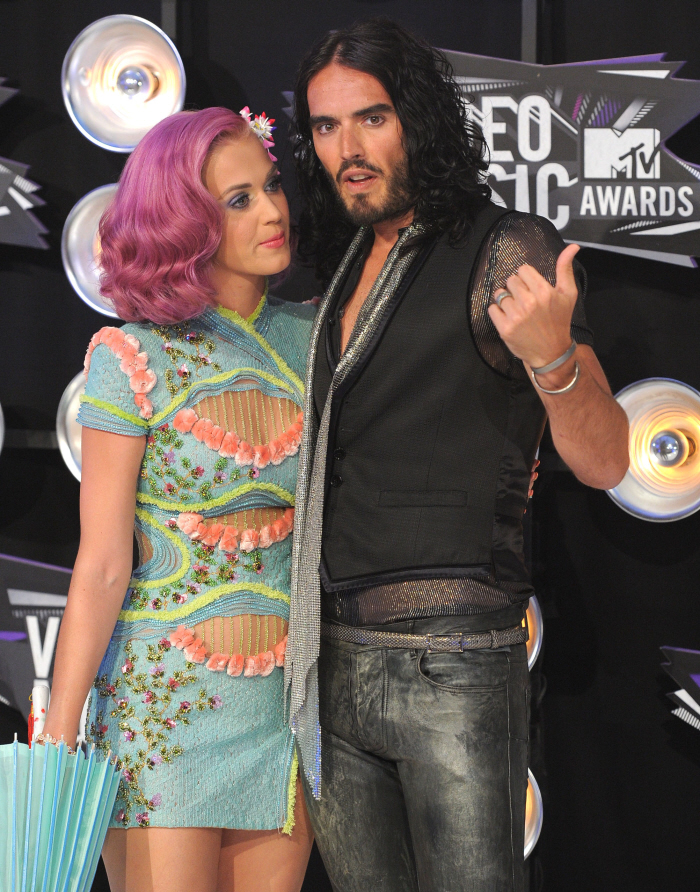 Opposite of shocking, party of two. After a lot of reports about their crumbling marriage, it looks like Katy Perry and Russell Brand are over. Who would have thought? Oh, right. Everyone. The only thing that is somewhat shocking is that it looks like Rusty is the one who is pulling the plug.
A year after their fairy-tale wedding in India, it seems Katy Perry and Russell Brand won't be living happily ever after.

Brand, 36, filed for divorce in Los Angeles on Friday, citing irreconcilable differences.

"Sadly, Katy and I are ending our marriage," he said in a statement to PEOPLE. "I'll always adore her and I know we'll remain friends."

The Superior Court filing, which lists Perry by her given name of Katheryn Elizabeth Hudson, does not list a date of separation.

The pair have been spotted without their wedding rings in recent days amid reports they spent the holidays apart, with Perry in Hawaii and Brand in the U.K.

The California-born pop star, 27, and the British comedian-turned-actor began dating in 2009. Brand popped the question four months later, and they were married in October 2010 in a lavish ceremony – that included two elephants as well as acrobats and jugglers – at a luxury resort in northern India.

In the early months of their marriage, the two were giddy in their compliments to each other.

Perry called Brand her great man of God, while Brand said his spiritual and emotional connection to his bride made him "love everyone."

In Redbook's April issue, Brand said he had been more than happy to give up his partying ways to settle down.

"I think I was ready for it," he said. "If you're wild, like a wild animal, marriage won't contain you. I think that's how a lot of people get into trouble."

But in recent weeks, they faced a drumbeat of rumors of trouble in their marriage. Both laughed off the reports, with Brand telling Ellen DeGeneres earlier this month, "I am really happily married."
Look, I'm not one of the people who is going to pretend to get all sad about this. This union had "disaster" written all over it. The single biggest signal for me was that Rusty & Katy got married on literally their only free week in a year full of competing schedules. Just after their wedding, Katy was promoting her album and on tour, and Russell was promoting and shooting films. And when they were together, it was constant fighting and bickering, despite the denials and photo ops. The writing was on the wall during the VMAs in September, when Katy was wasted (and talking about how wasted she was) and Russell was only there to discuss Amy Winehouse and sobriety. Disaster. Oh, and I totally think Russell was screwing around too. He and that blonde were looking very friendly.
Oh, and they can both eat a bag of dicks for announcing this late on a Friday before a holiday.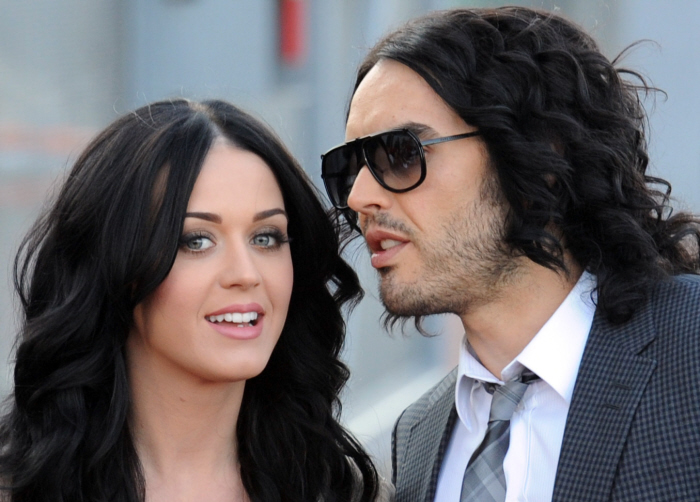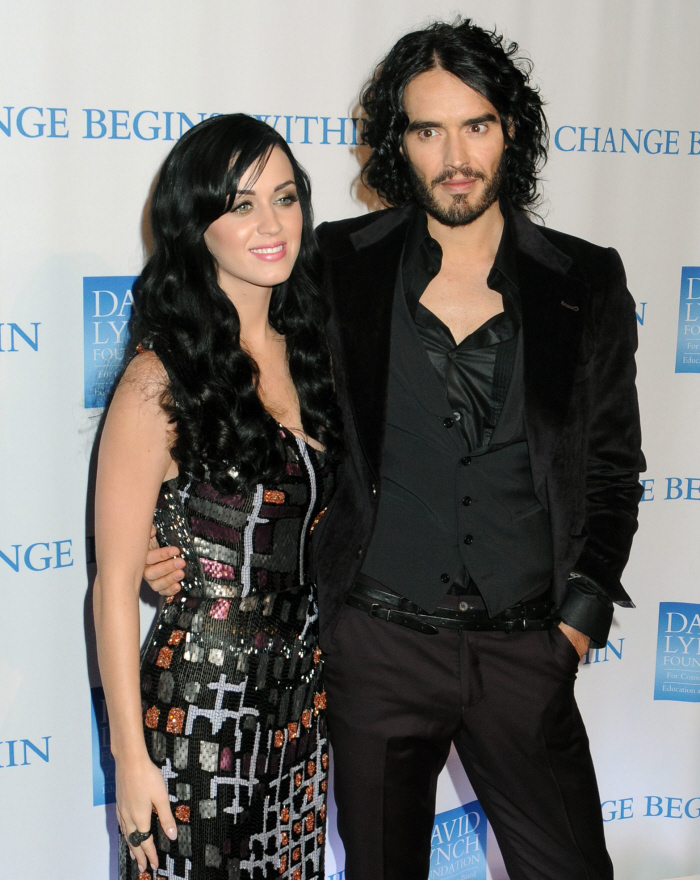 Photos courtesy of WENN.